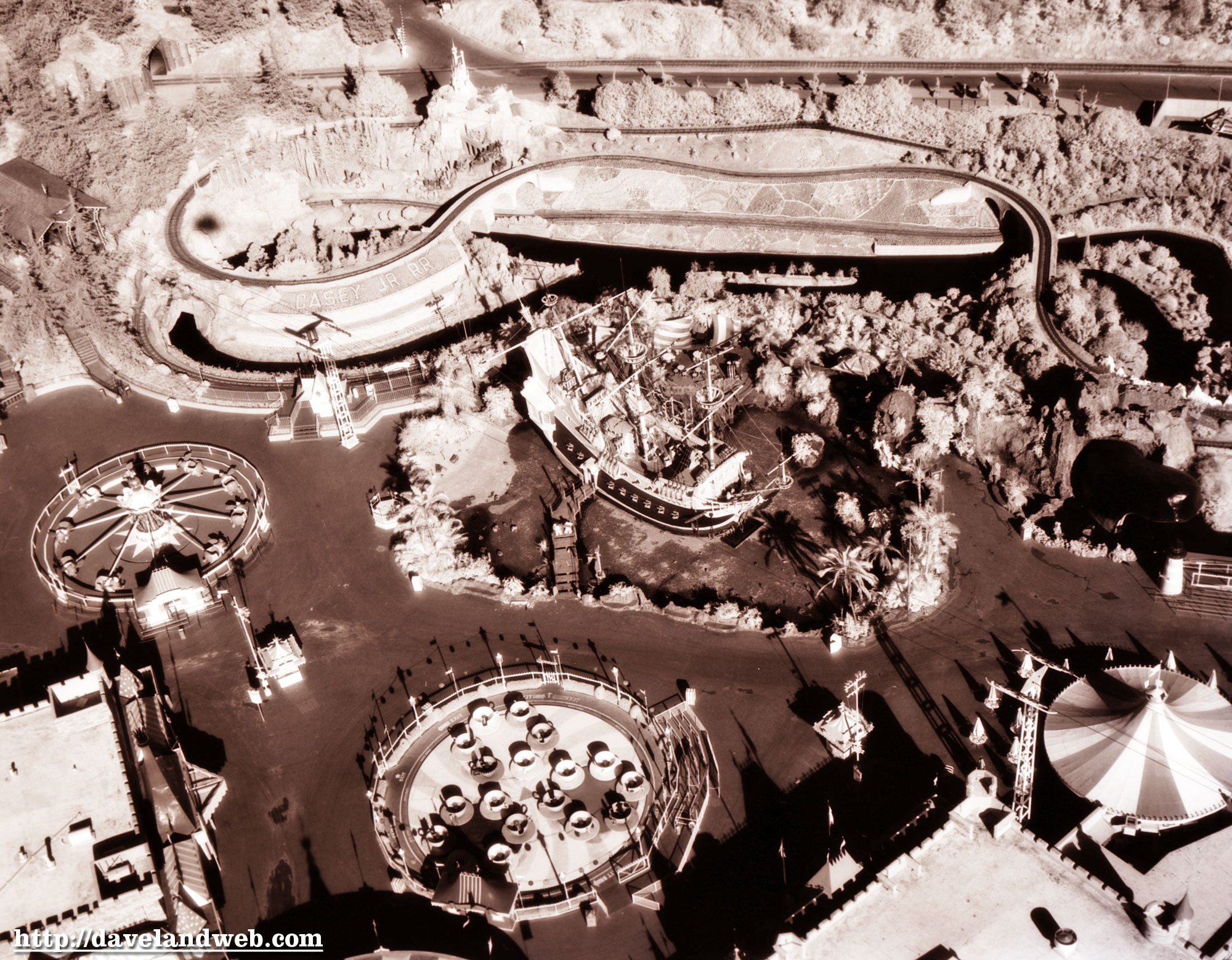 Finishing up the aerial series today with 3 more views, beginning with this November 1962 Fantasyland shot. For the "big picture," you can peruse this February 22, 1966 shot: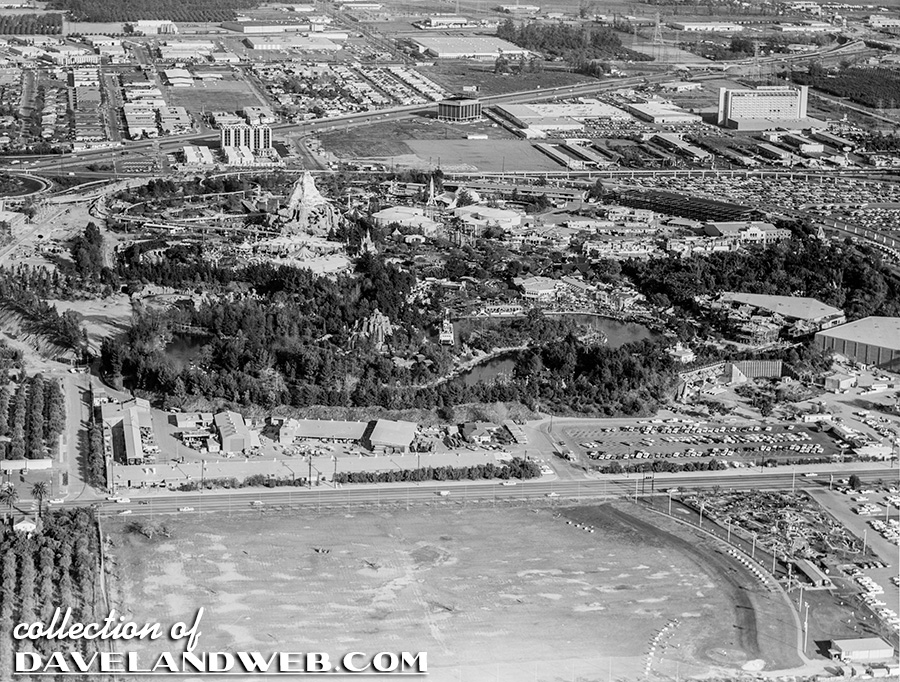 Here's a detail view of the Pirates building under construction: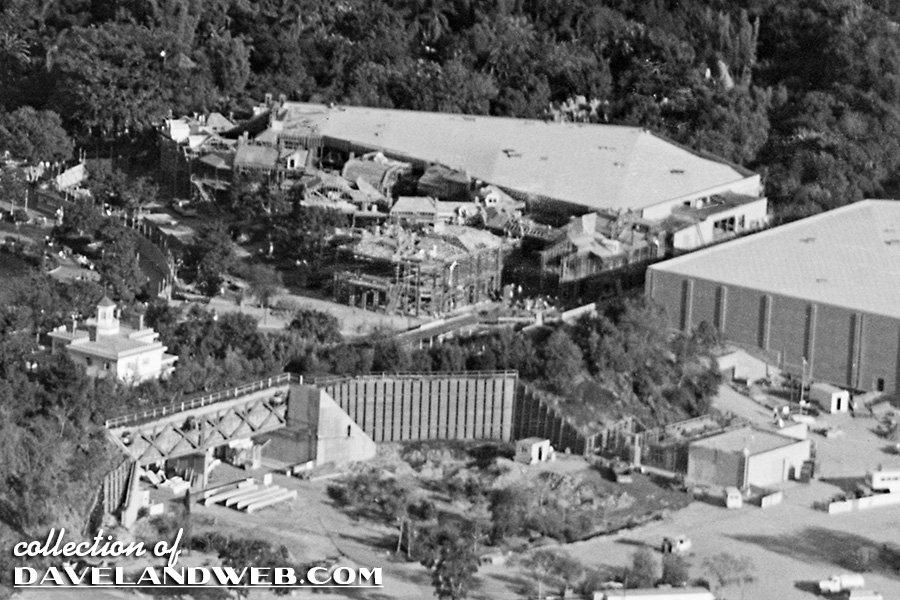 Last one for today hails from August 15, 1970: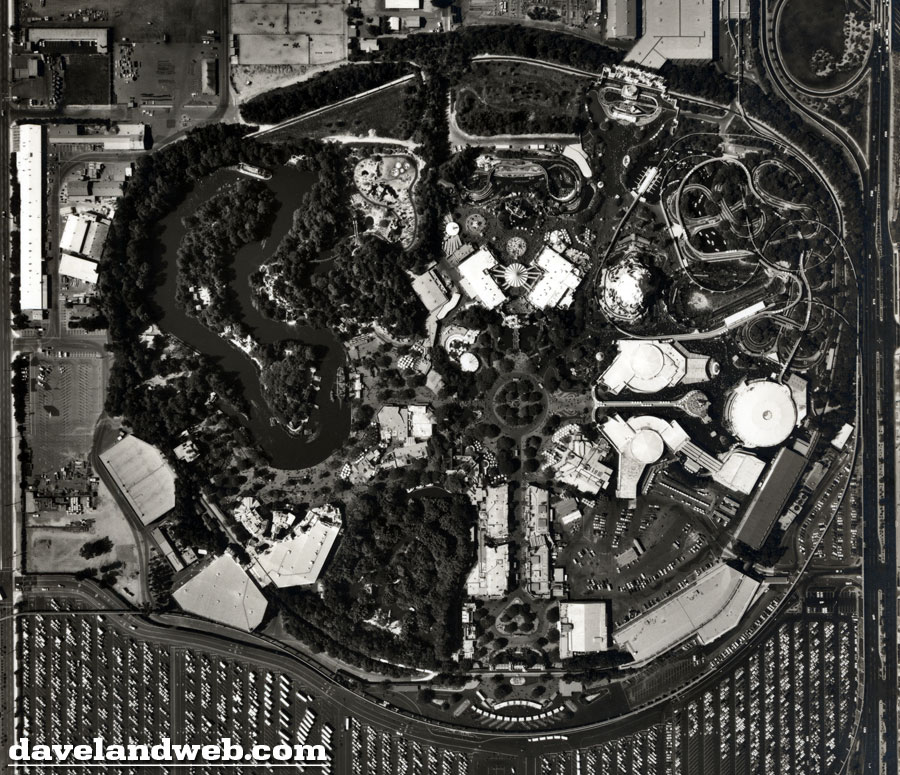 This detail gives you a nice overview of the Motor Boat Cruise area...back when it was motoring: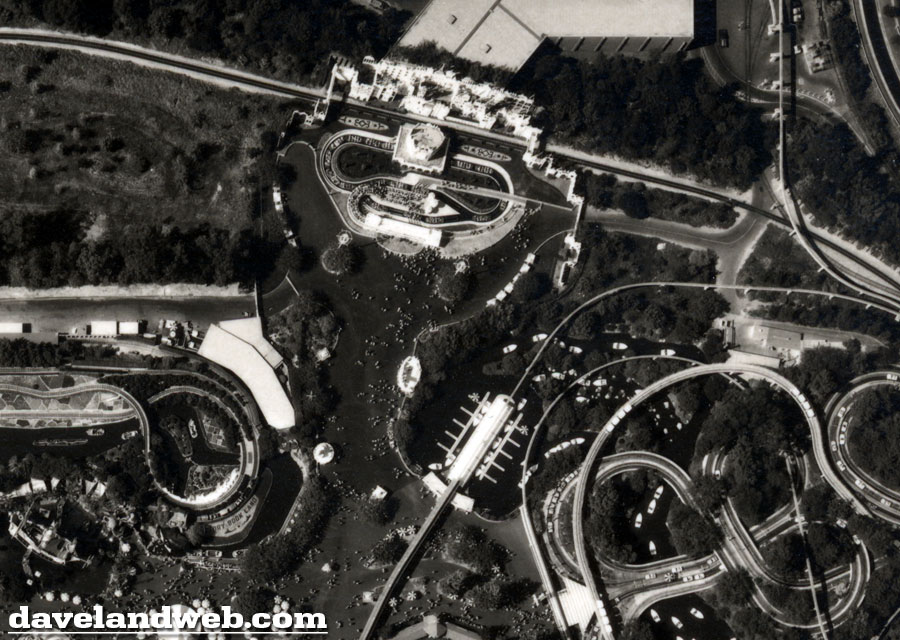 More Knotts-Head stuff: following up to yesterday's post, here's an exterior shot of the Bird Cage Theater where yesterday's performance of "Our American Cousin" was being performed. On a side note, that was the same play President Lincoln was watching at Ford's Theater the night he was assassinated. And for all you conspiracy theorists, these two are John Chine & Viola Morrison, circa May 1958. I have also included a detail of the sign, which touts "Melodrama"!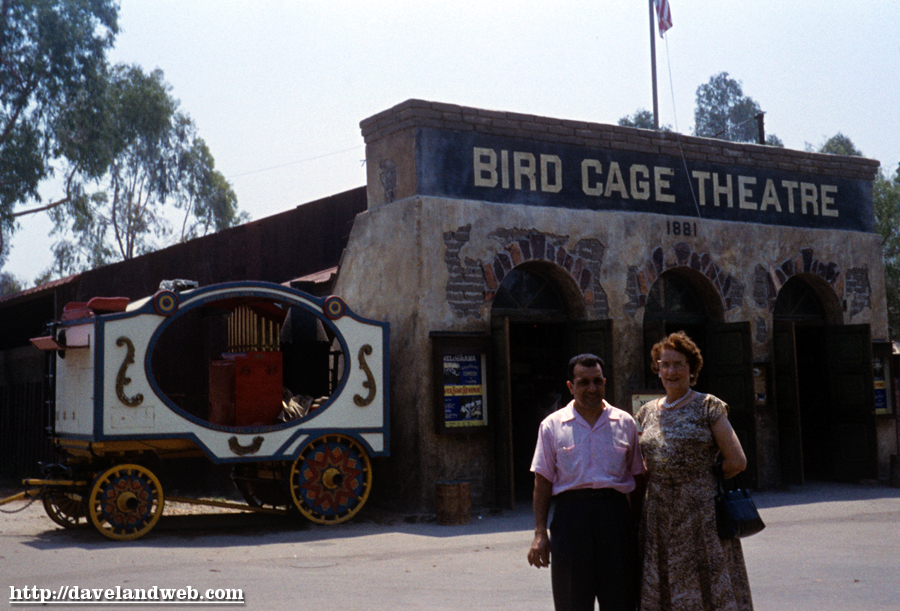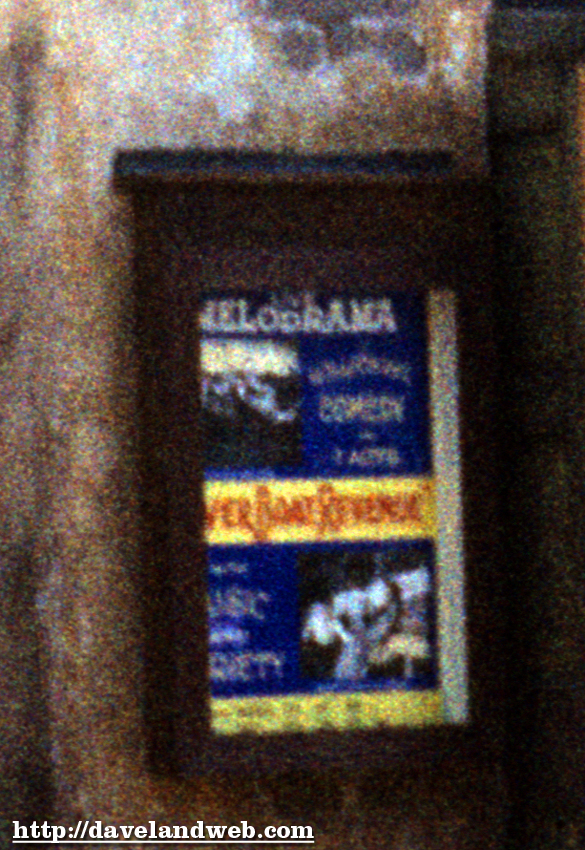 See more Disneyland aerial photos on my regular
website
.