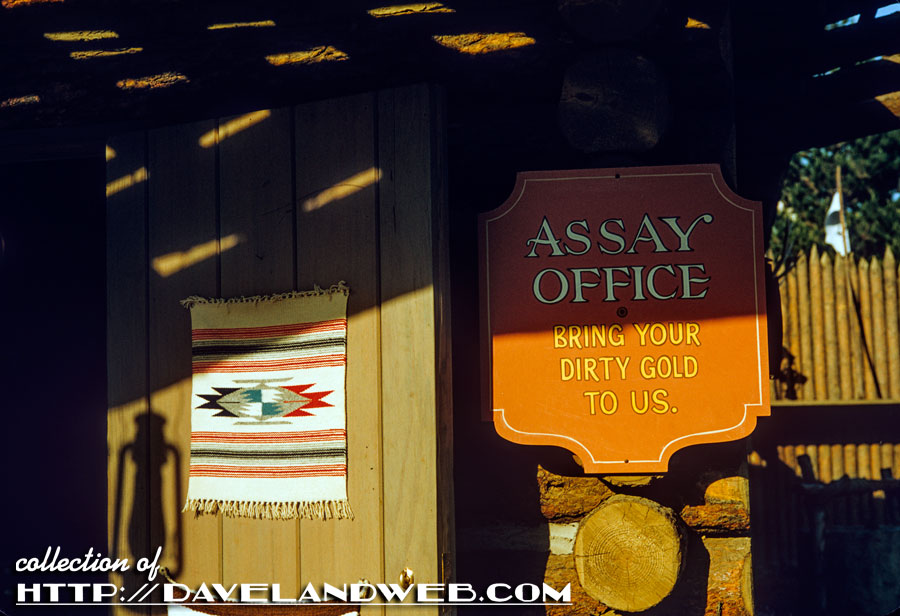 It's our last day in Frontierland for March 1956, starting off with this closeup of the Assay Office. Shot #2 is the Blacksmith & U.S. Marshall shop of Willard P. Bounds (obviously a multi-tasker). Truly these early shots do appear to be right out of an old Frontier town. Today, this area doesn't quite have the same ring. Oh, and bad news to all of you who were interested in riding the Pack Mules...they are closed today as this closeup shot shows.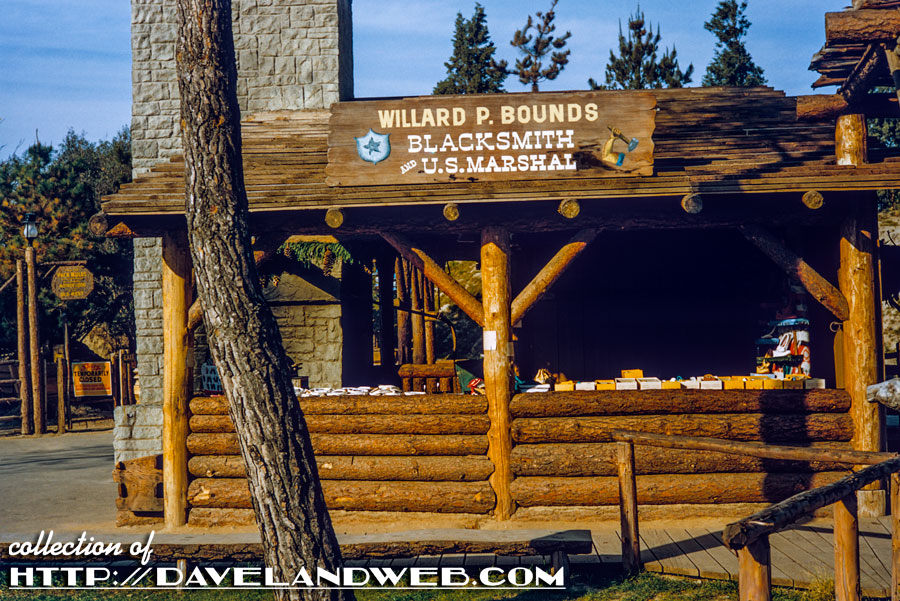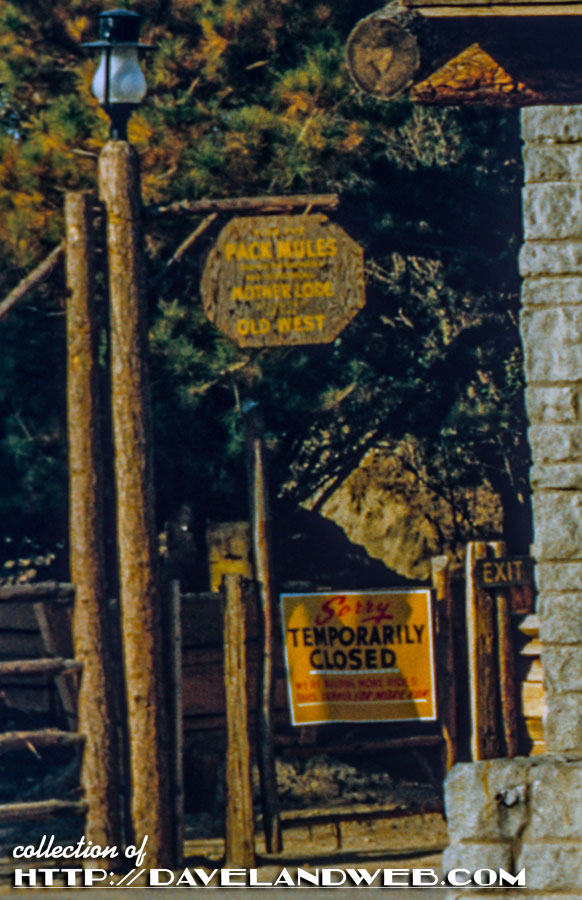 Two nice shots slightly marred by the film being out of alignment; first is an overhead from the Mark Twain showing the Golden Horseshoe and the second features the Dixieland Bandstand shown earlier in the week. New Orleans street is visible right behind it; at this time, the Casa de Fritos is still here; the Silver Banjo is yet to be part of this area.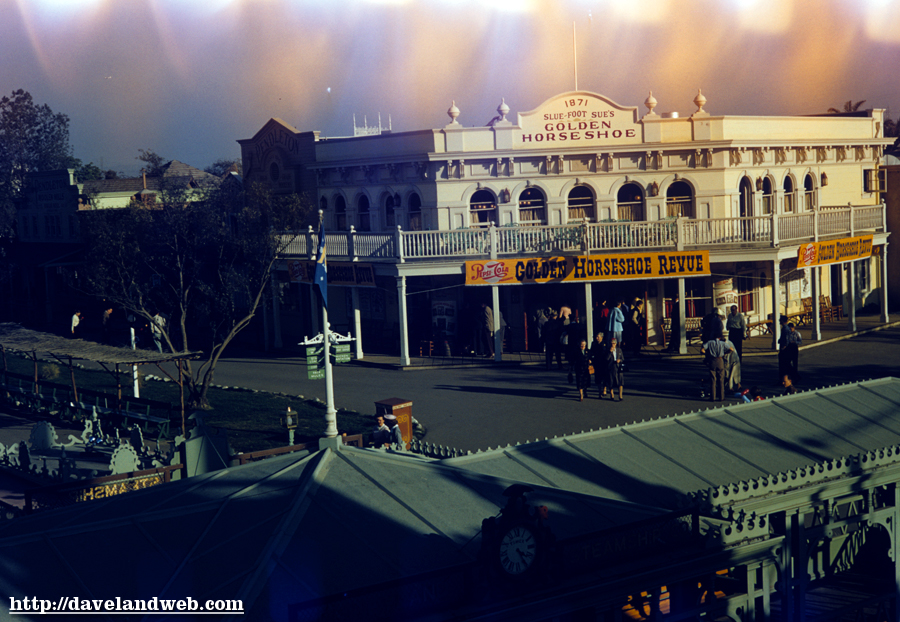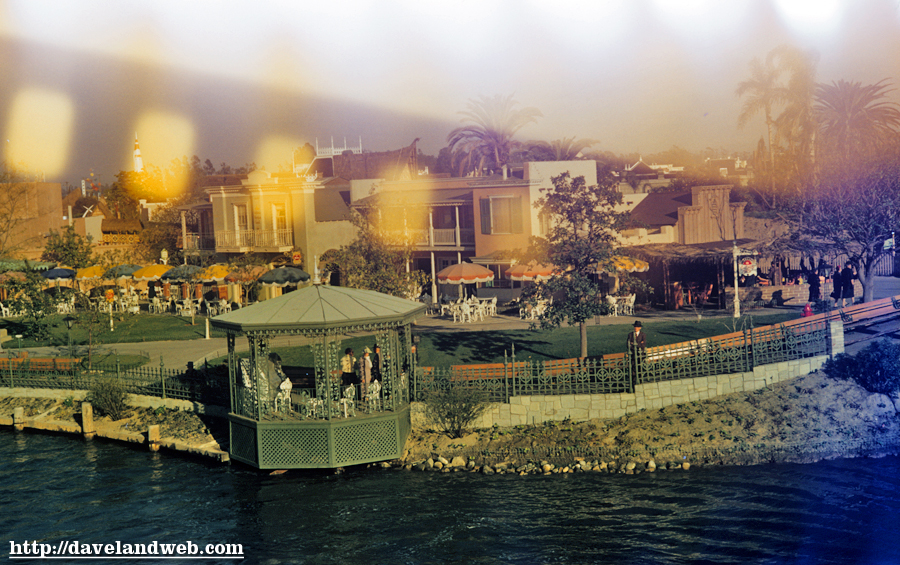 Last one up: The original location of the Casa de Fritos, before they moved to where Rancho del Zocalo is today (RZ is a recent Daveland favorite for lunch/dinner). I have included a closeup of the anchor in front; anybody know what happened to it or what it signified?
Tomorrow we'll be spending a little time in Adventureland. See more vintage Frontierland photos on my regular
website
.