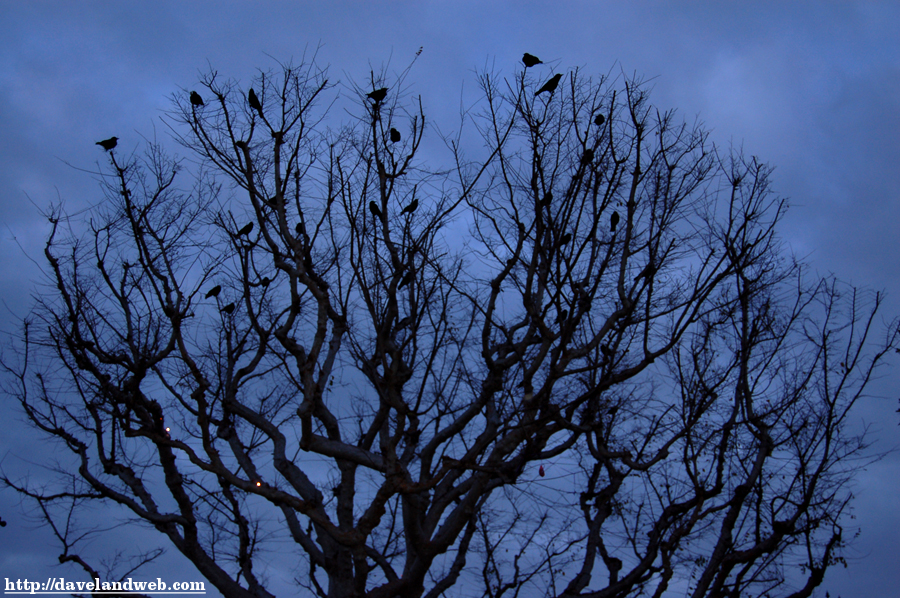 This photo was also taken last Friday; it was pretty eerie looking at the time and reminded me of Hitchcock's "The Birds." So in retrospect, I'll let it be a nice tribute to Suzanne Pleshette, one of my favorite husky-voiced comediennes who starred in that classic film, along with a number of Disney live-action movies. Back to 1956...we are now in Frontierland and for a little background music to today's post, let's listen to a few tunes from the Strawhatters at the Dixieland Bandstand on the Rivers of America. I believe this bandstand was removed when the construction of New Orleans Square took place.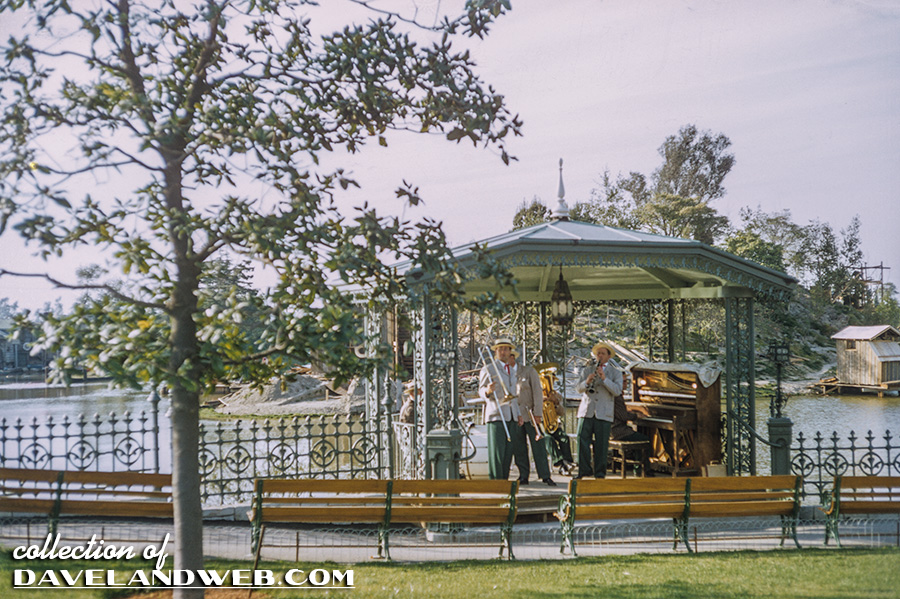 Next up are 2 shots of the Golden Horseshoe, including this way cool sign featuring Slue Foot Sue. Anybody know the significance of 1871 and why it was picked as the date for the GH?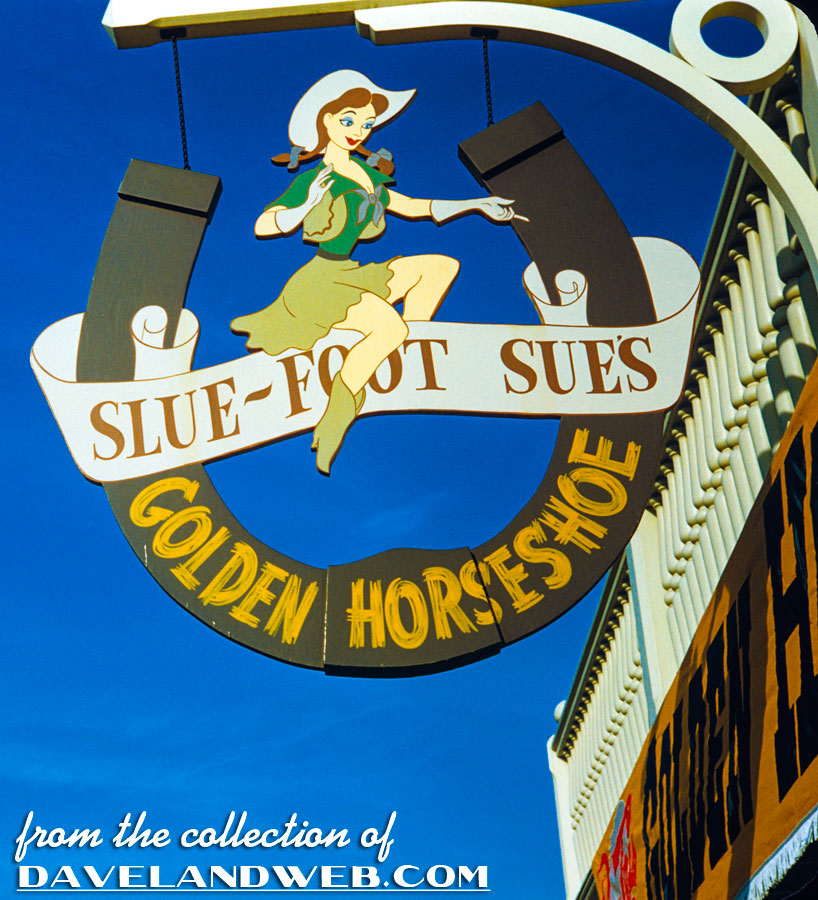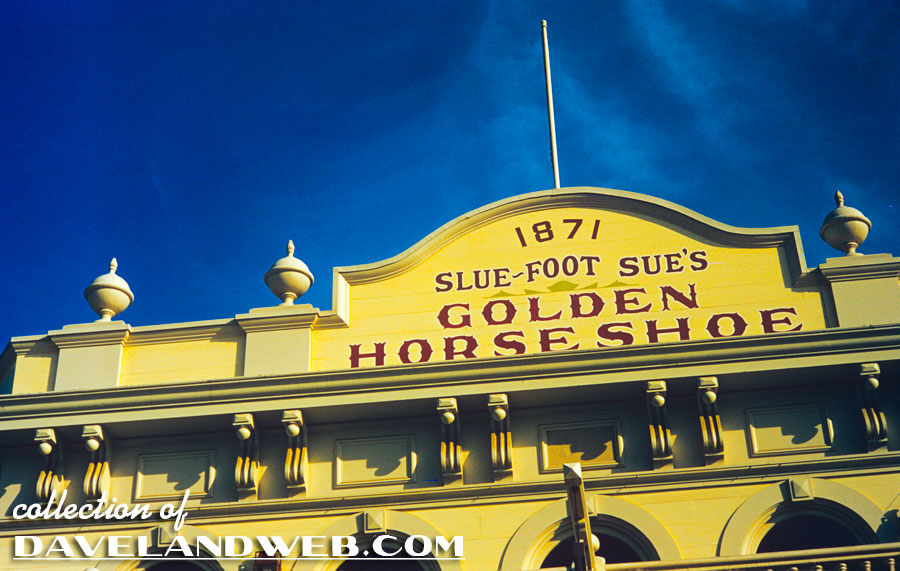 That's it for today; after yesterday's glut, I thought I'd downsize a little. See more vintage Frontierland photos on my regular
website
.