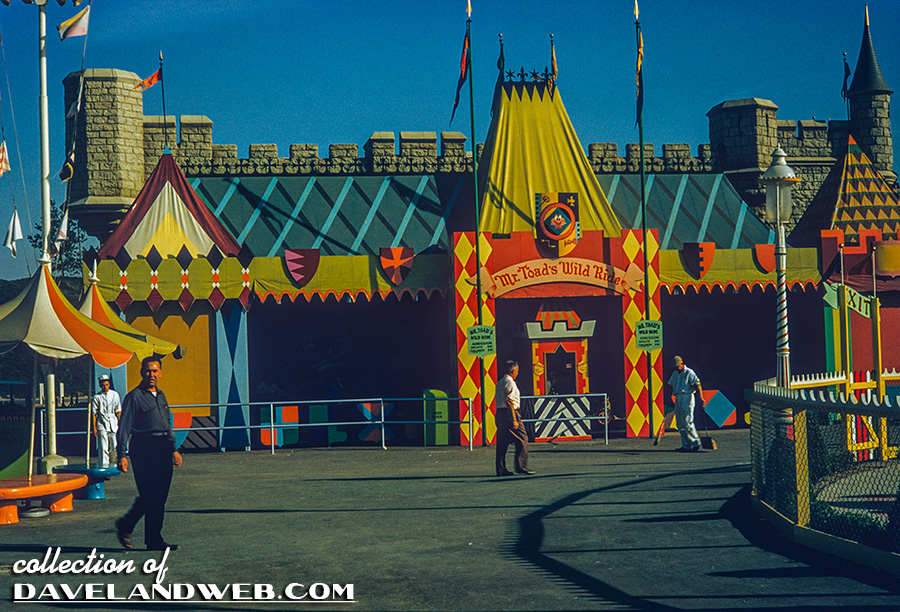 Here's a front façade shot of Mr. Toad, with a closeup of the ticket prices thrown in for good measure. Judging by the crowds (or lack thereof, these photos must be somewhat early in the day.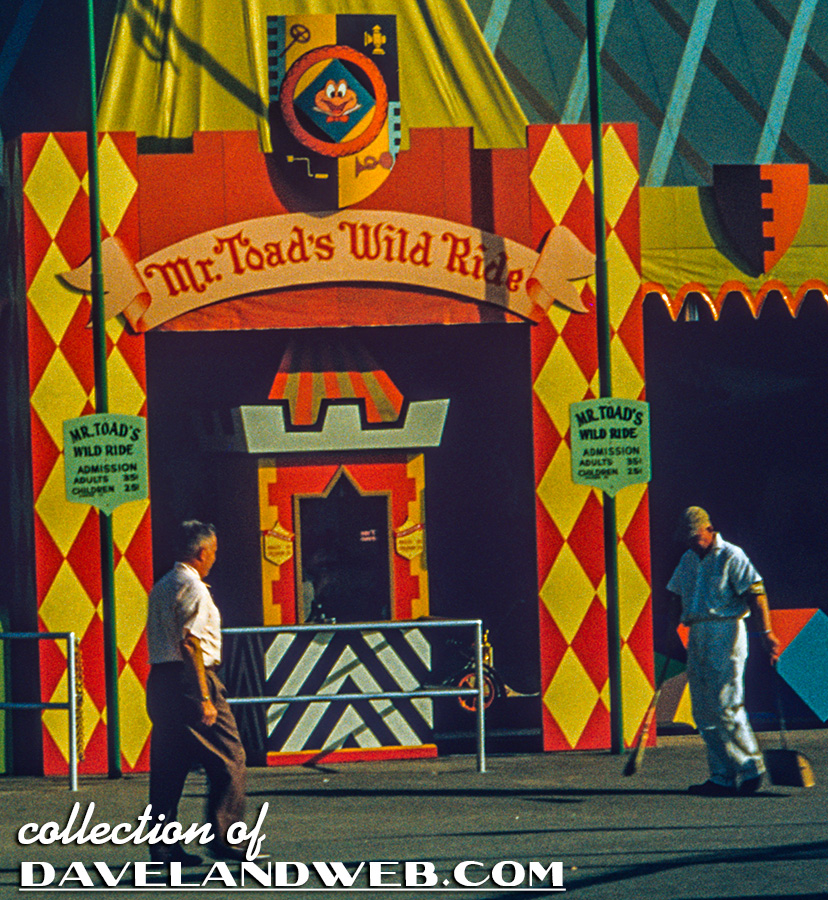 There are no Casey shots in this bunch, so most likely Outside the Berm is correct about the construction yesterday being on Casey; this sign (and yesterday's ticket booth shot) are the only photos of dear Casey.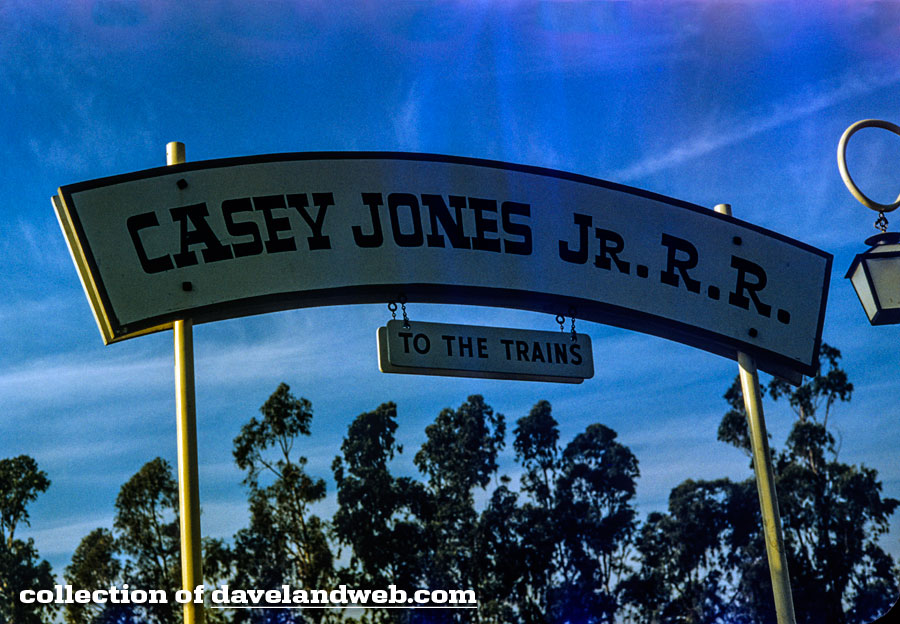 The teacups sit dormant, awaiting a few guests ready to lose their turkey leg or churro in the whirling and spinning of this attraction.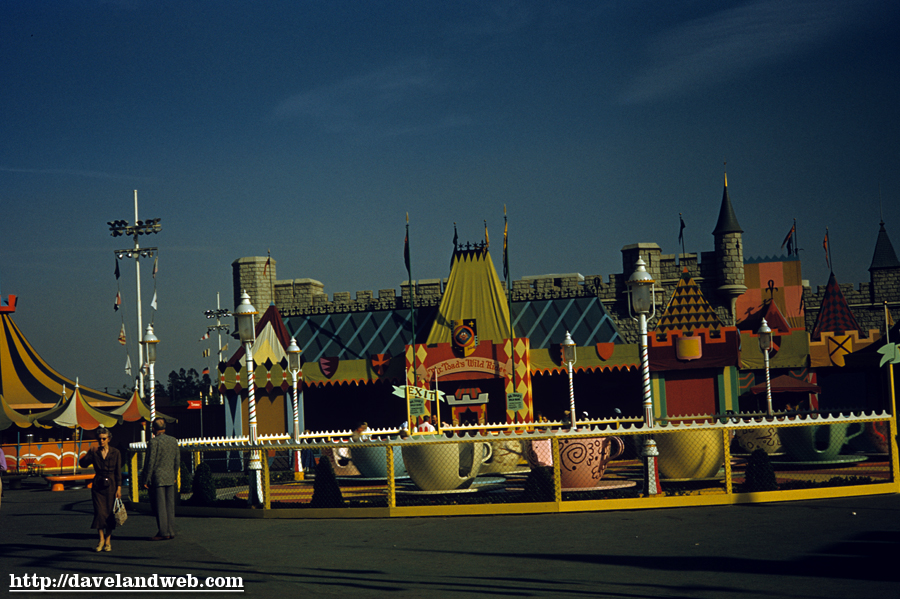 Pulling back just a tad, our photographer catches a trashcan and the Mickey Mouse Club Circus Tent again (even if the MMCC is long gone!):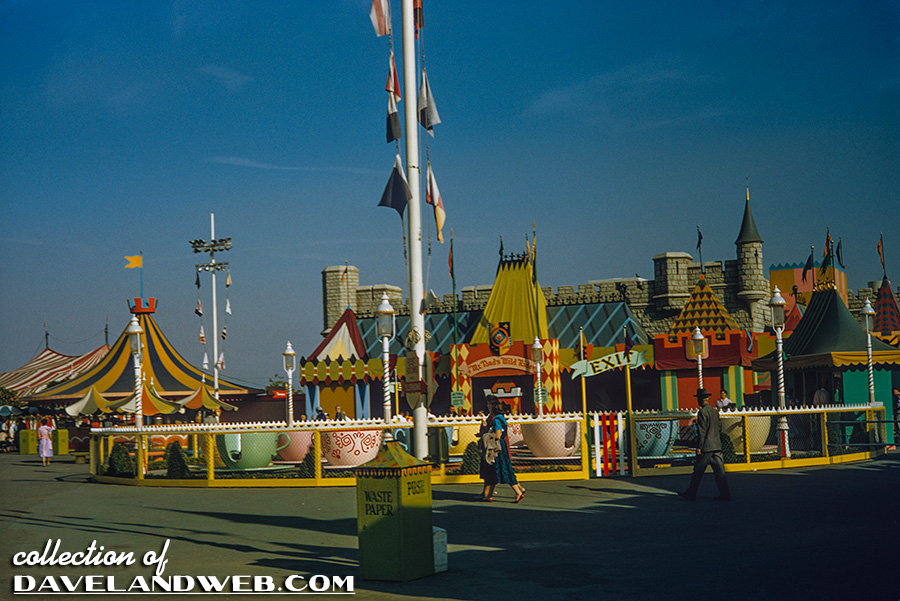 Dumbo must have been a fave; here are 3 great views of it: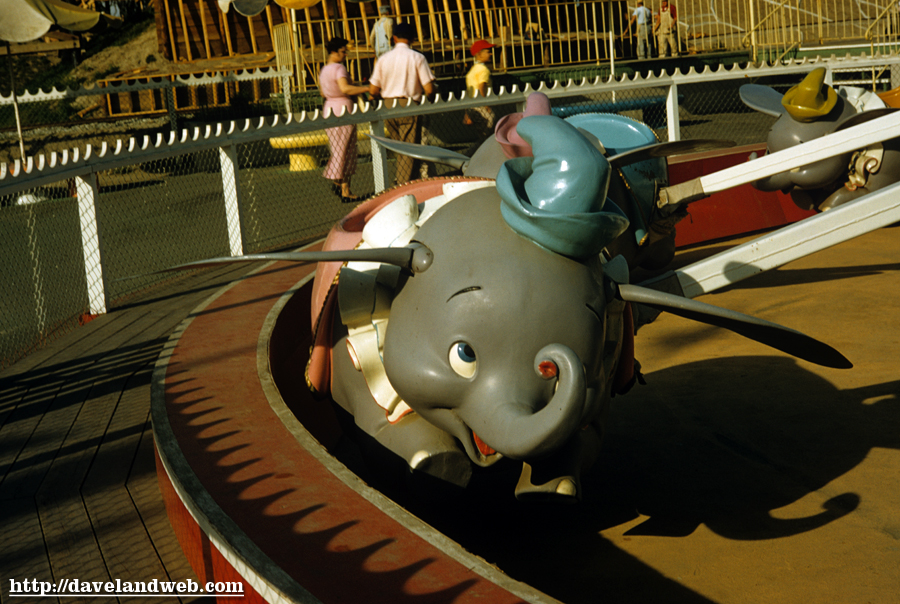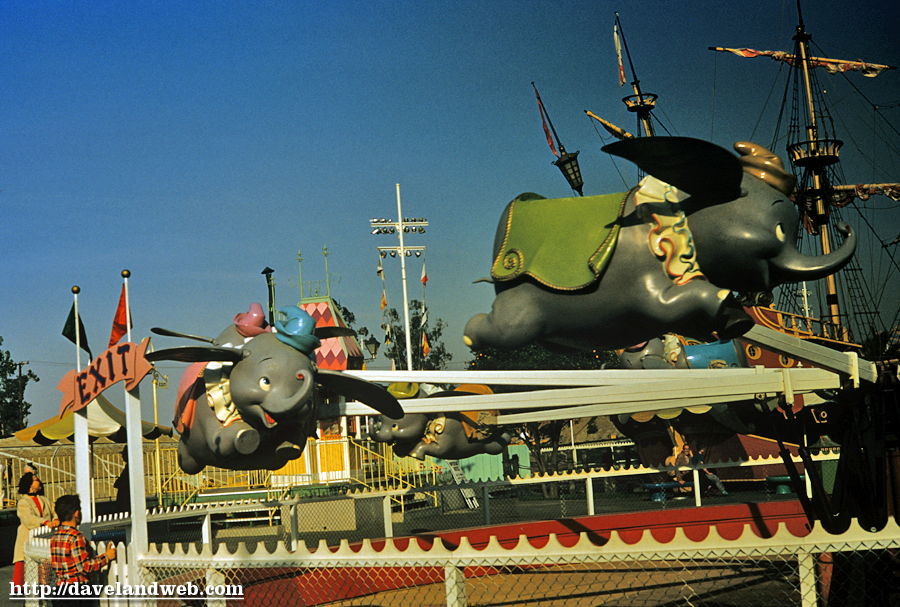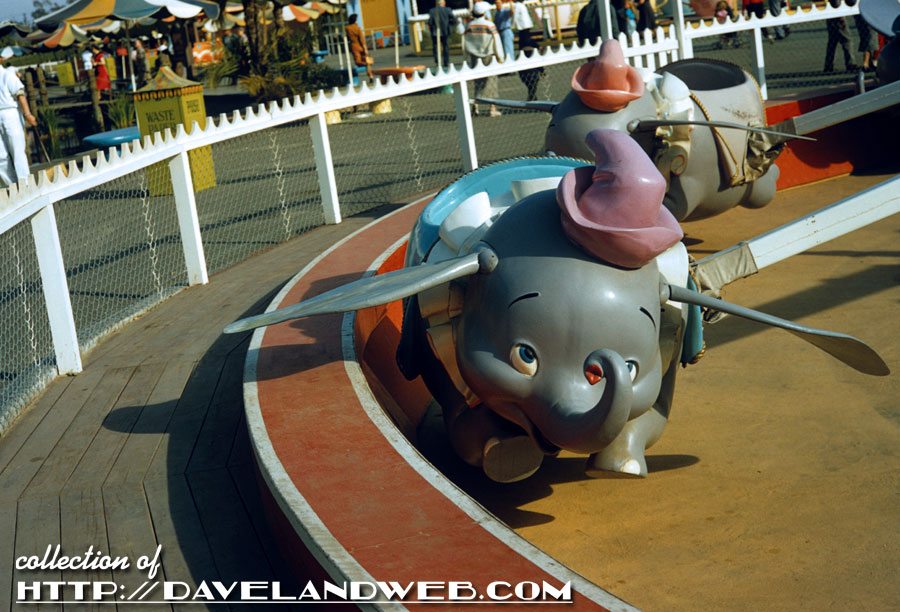 On Friday, my staff had its annual trip to DLand; where else can you see fantastic design, signage, branding, and customer service all in once place? (Don't even try to answer that one...). I usually try to expand their horizons a little outside of the thrill rides...this time, we took a ride down Main Street on the top of the Omnibus.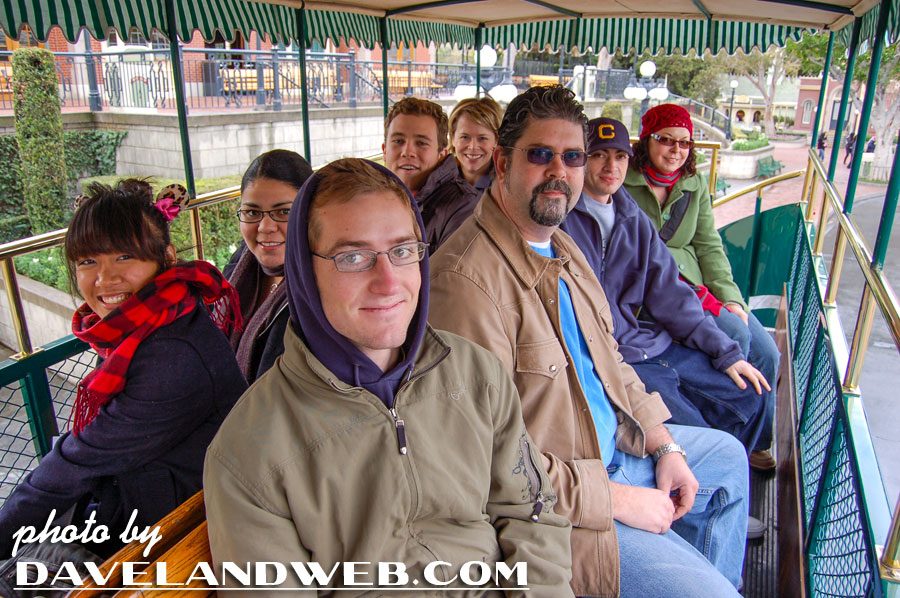 Because of the threat of rain, we were able to walk on almost every attraction; even Nemo was a short wait.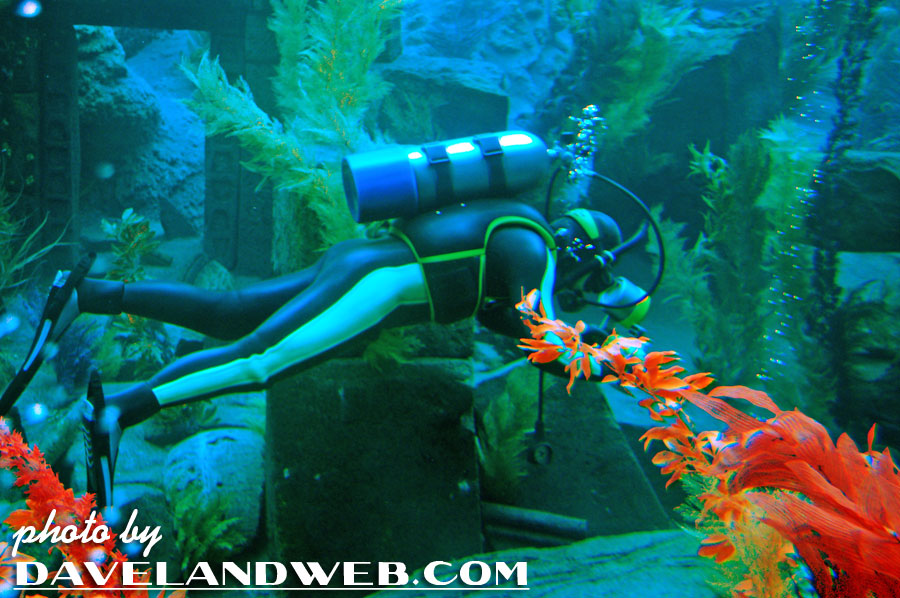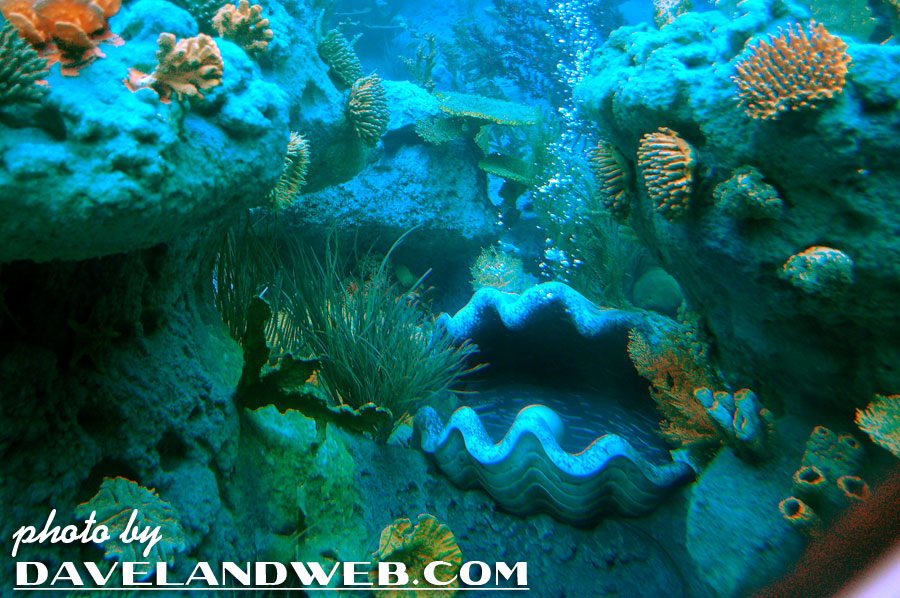 This was my third ride on Nemo; I have enjoyed it each time, but still felt that the ride of yesteryear was much better; more kitsch, and less of a storyline crammed into a short ride. For me, Nemo's video effects fall short (just not quite convincing enough) and the barrage of info thrown out is just too much. However, when my staff was unofficially polled (and they are about 20 years younger than me for the most part), they truly enjoyed it; one even said that he felt that it was a return to the classic rides. I was pleased to at least here that the park is remaining current, even if it goes over my head. There was no debate about lunch; Blue Bayou was and remains a classic (as does the Monte Cristo—an artery clogger second to none).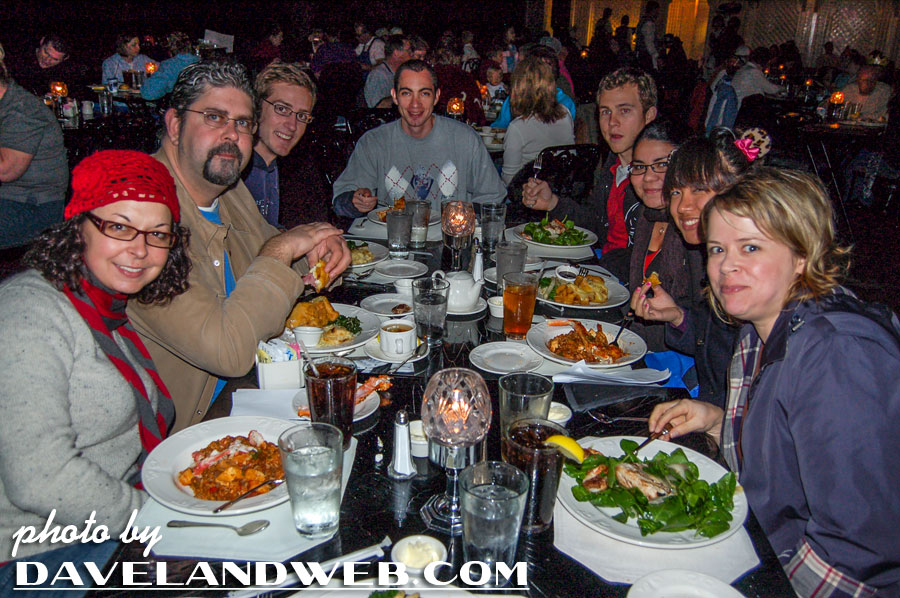 Just how un-crowded was it? How about no waiting for a photo-opp with Mickey?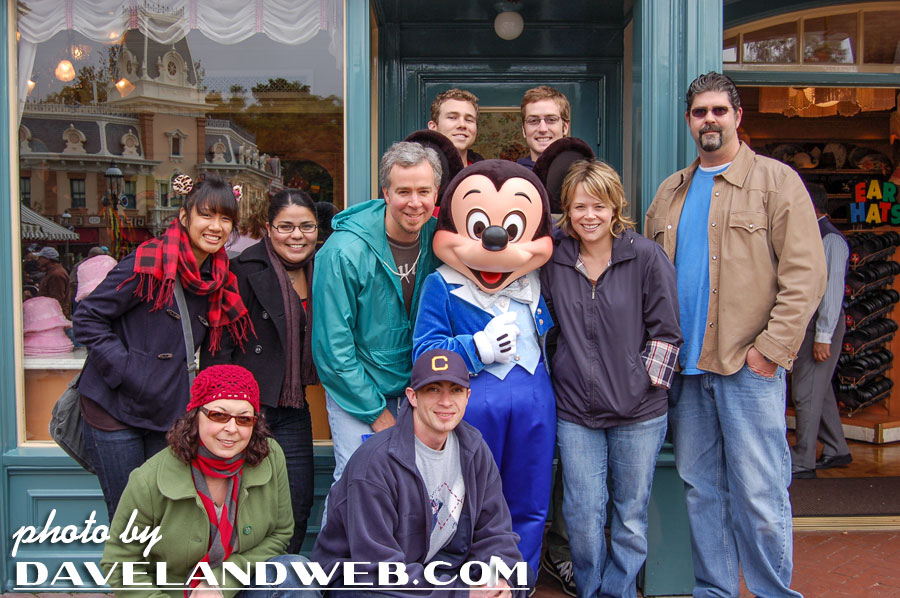 Overall, the favorite rides of my staff are the fast-moving thrill rides; nobody does them better (theme-wise) than Disney, and these seem to be the ones that they prefer.
Just how un-crowded was it? How about no waiting for a photo-opp with Mickey?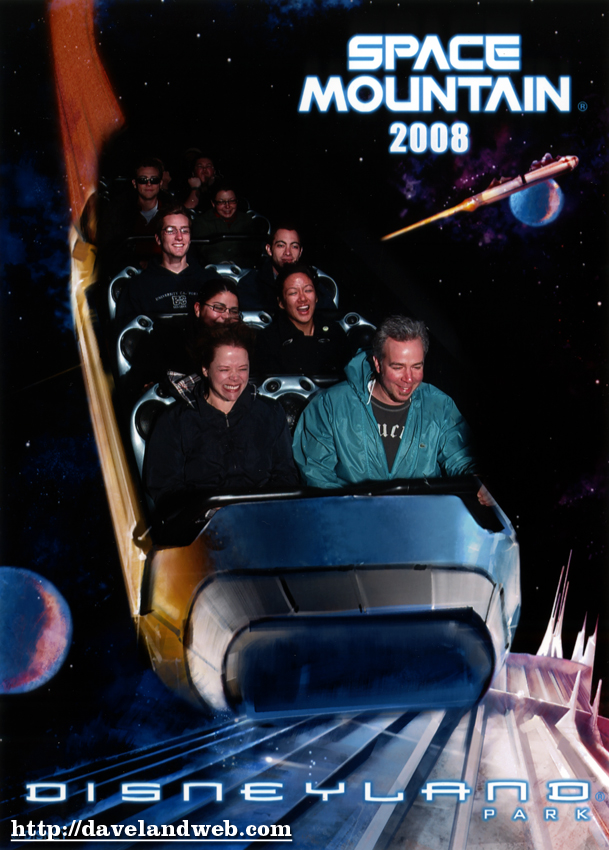 Fantasyland is viewed as a kiddie area and was quickly stepped through. Over at DCA, the Toy Story ride continues to move along; the attraction building definitely gives a nod to the Main Street Train Station.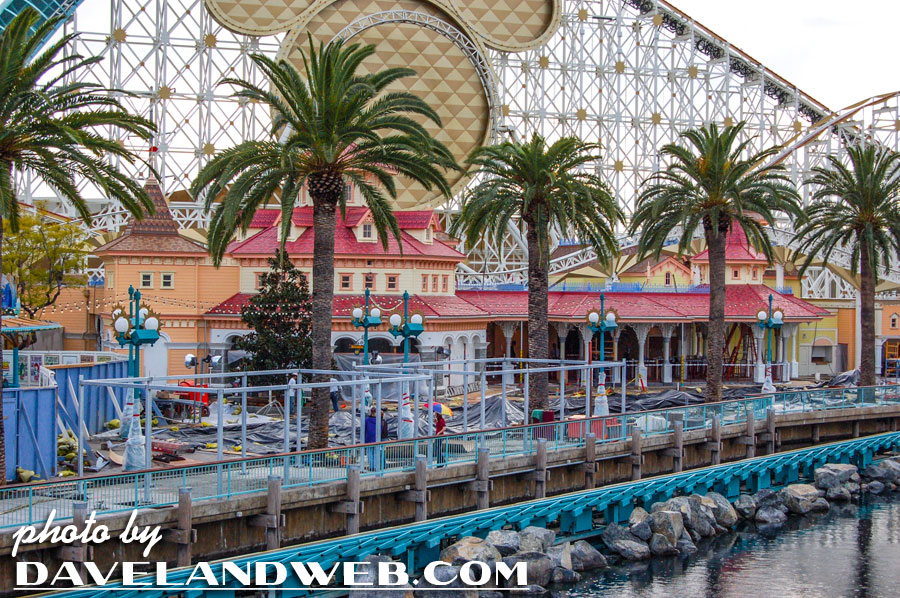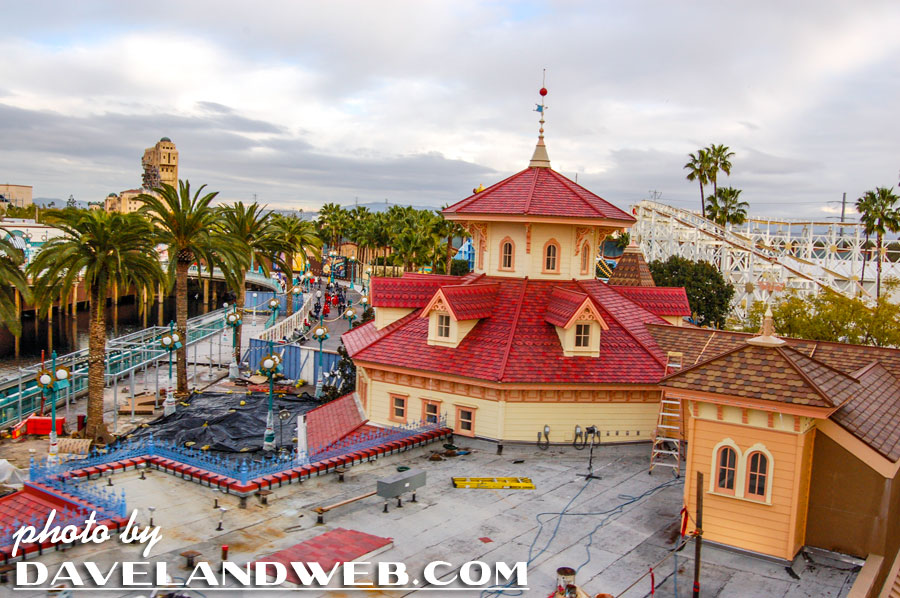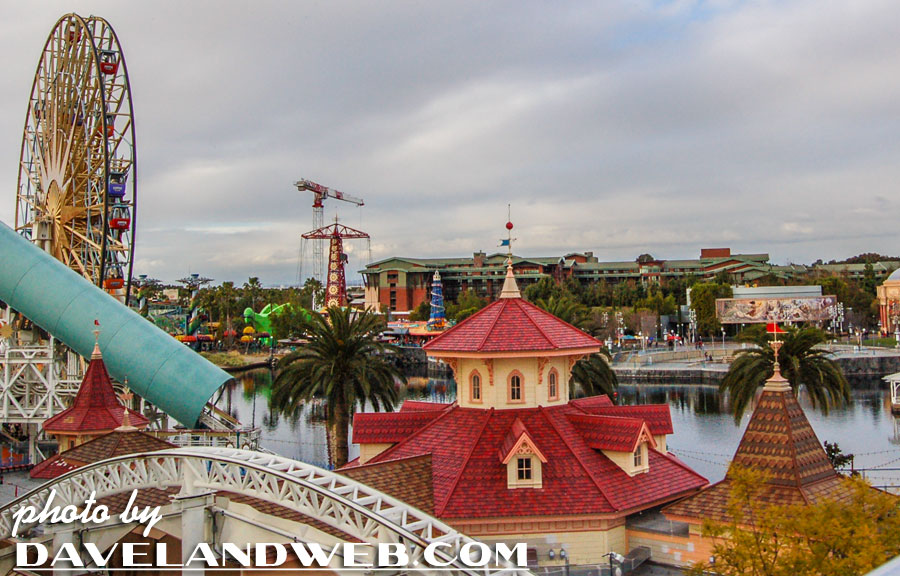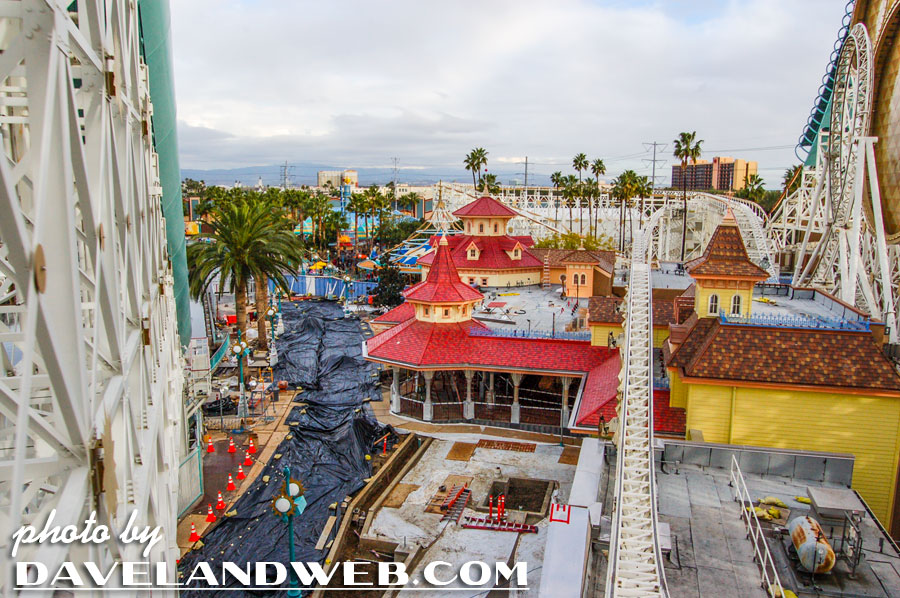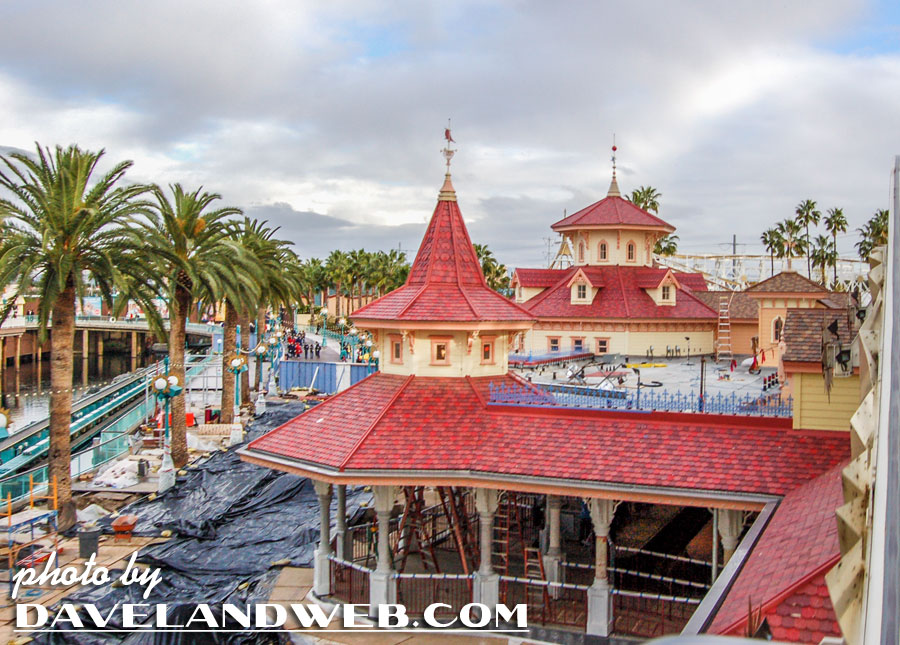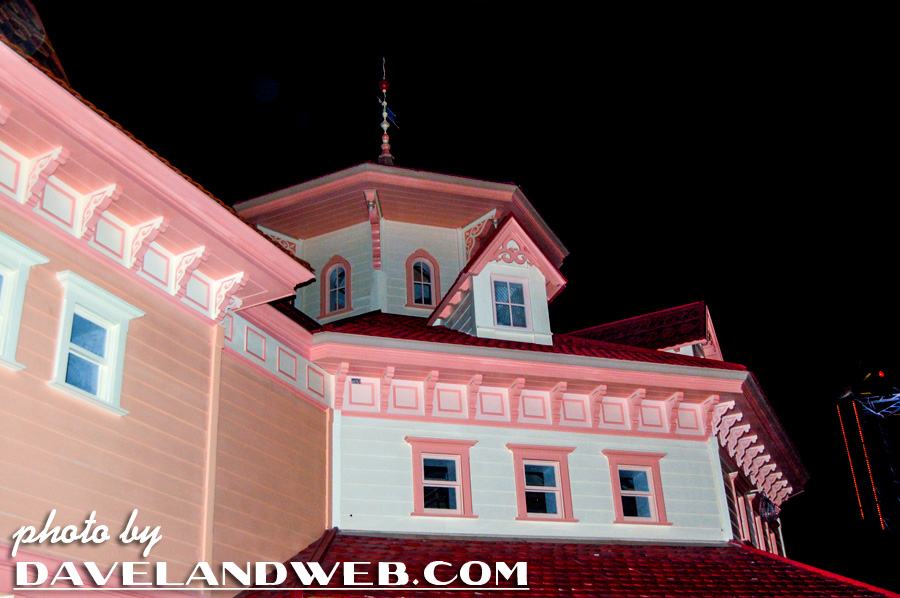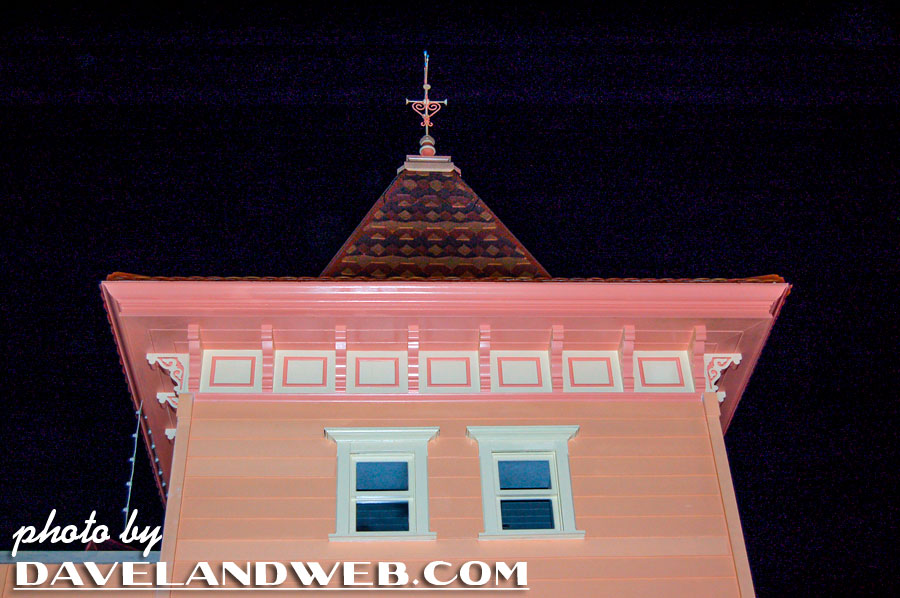 We all had an awesome day...as if that is any surprise to you. And nothing says awesome like a Corn Dog at Corn Dog King...true happiness.
Tomorrow we will mosey on over to Frontierland. See more vintage Fantasyland photos on my regular
website
.