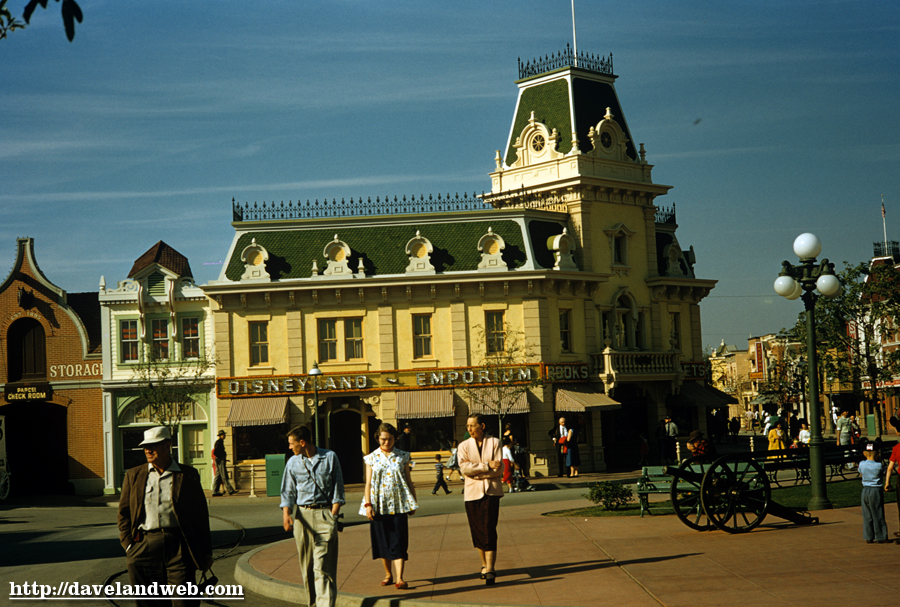 For all the Town Square nuts like me, you must be loving this...and there are still many more TS images to come...image one shows a few mouse-eared kids to the right and the old Bekins building on the left; this is one of the few buildings that has been significantly altered over the years. Compare and contrast with a recent photo: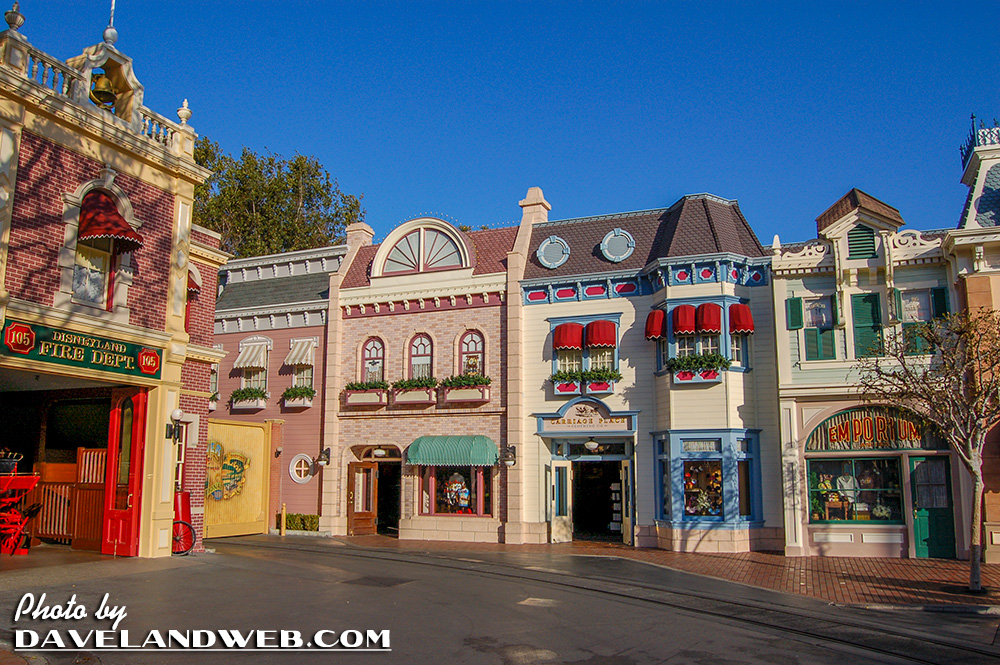 It should come as no surprise that I prefer the old architecture; it just seems a little more genuine. With the current paint scheme and decor, Main Street seems a little more toy-like as opposed to a real snap-shot of yesteryear. Back to 1956 with vintage image #2: The Surrey is just waiting for you!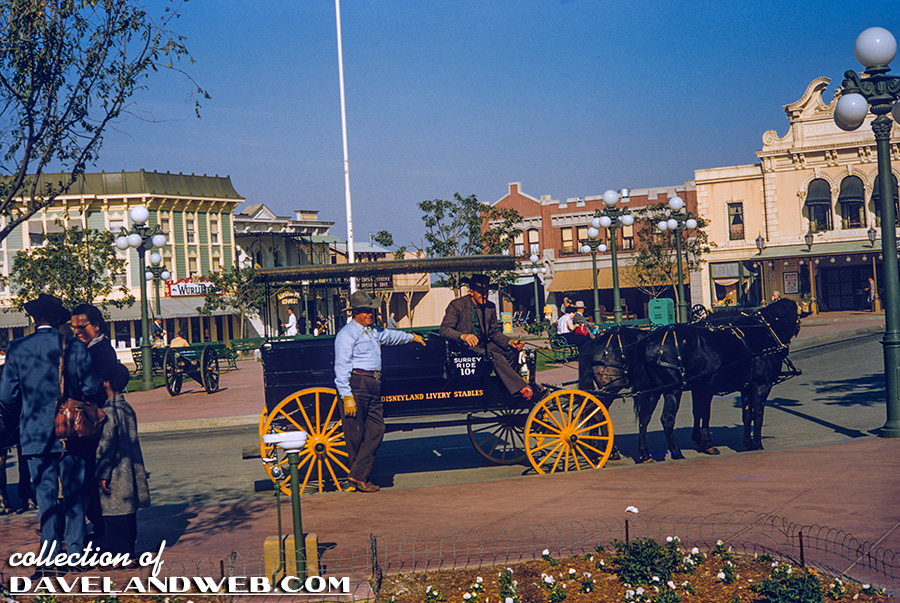 A few Keystone Kops crossing the street and one or two old geezers just passing the time, soaking up memories of their childhood while they sit on a bench and relax in Town Square: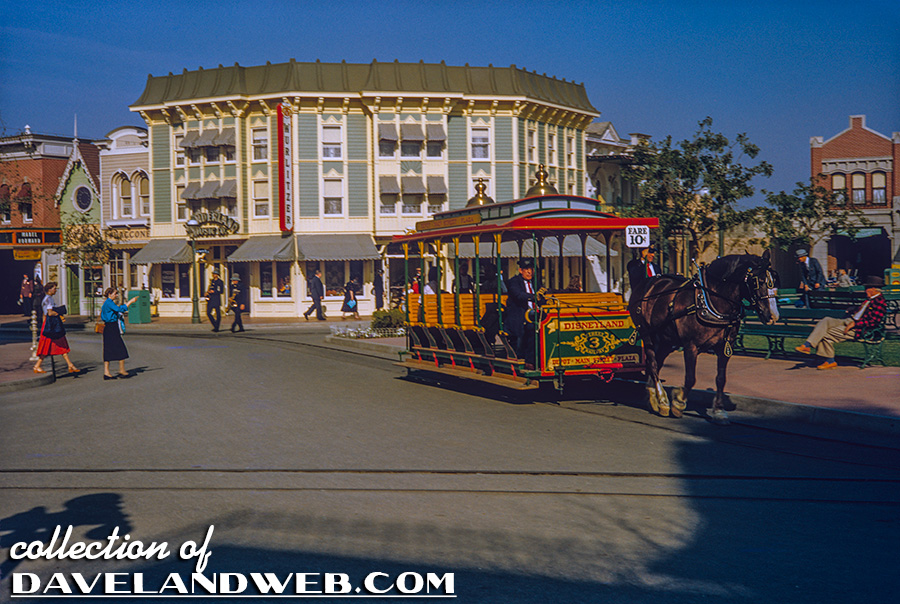 2 of the now retired Chemical Wagon getting ready to take a spin up to Central Plaza: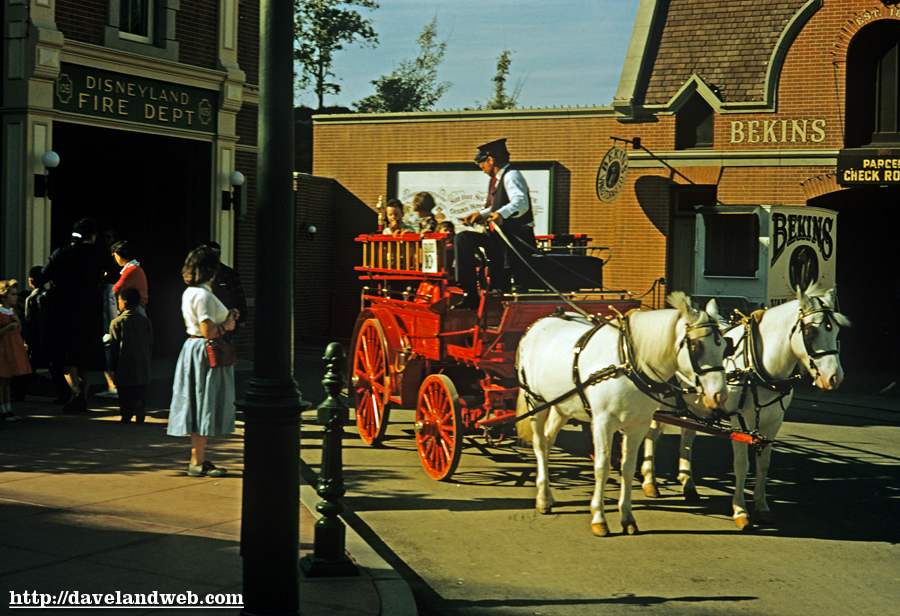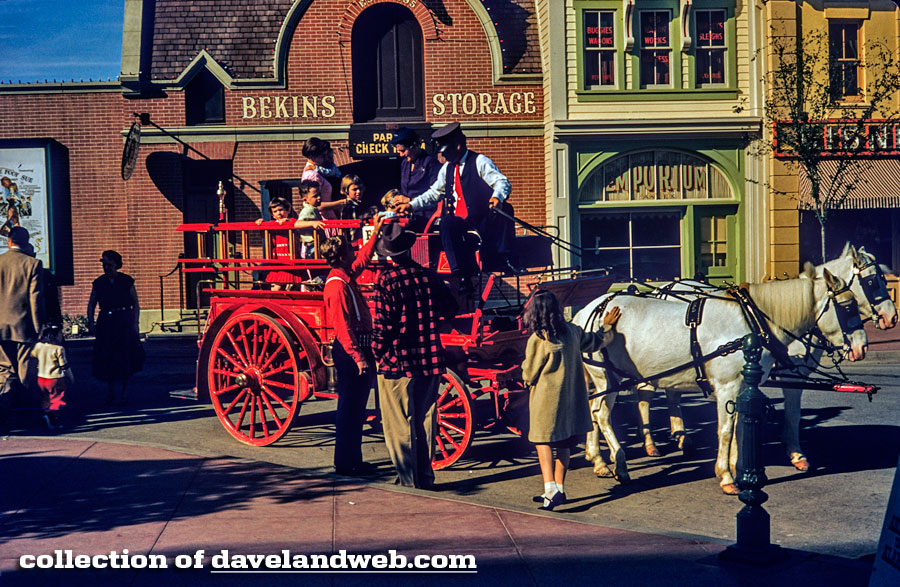 See more vintage Town Square photos on my regular
website
.