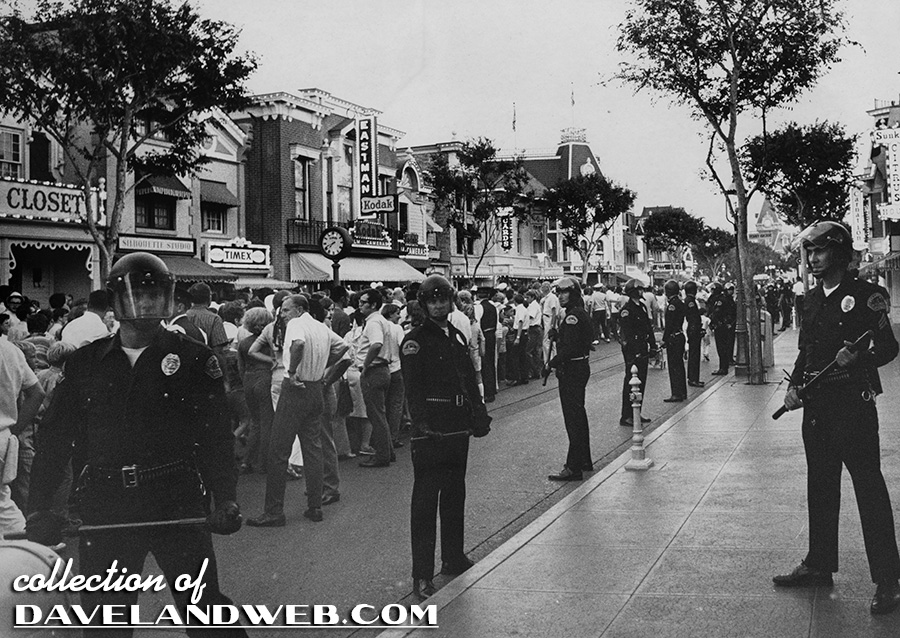 2nd and last part to the Yippie series. As the day went on, things got somewhat worse, and the police had to get involved. This photo really disturbs me; Disneyland is a place (for me at least) to escape the outside world. Here, the outside world has violently entered the berm and definitely has ruined the magic. Photo 2 shows the Yippies throwing flowers at the police. Sure would be great to do a "Where are they now?" project with the youth in this photo.
The caption for the first wire photo shown here:
HCP080611-8/6/70-ANAHEIM, CALIF.: Under the watchful eyes of helmeted-club carrying police officers, patrons of Disneyland march out Main Street in Disneyland as the famed amusement park was closed five hours early due to a confrontation between so-called "Yippies" and park officials. It was the second time in the fifteeen year history of the park that it was closed early.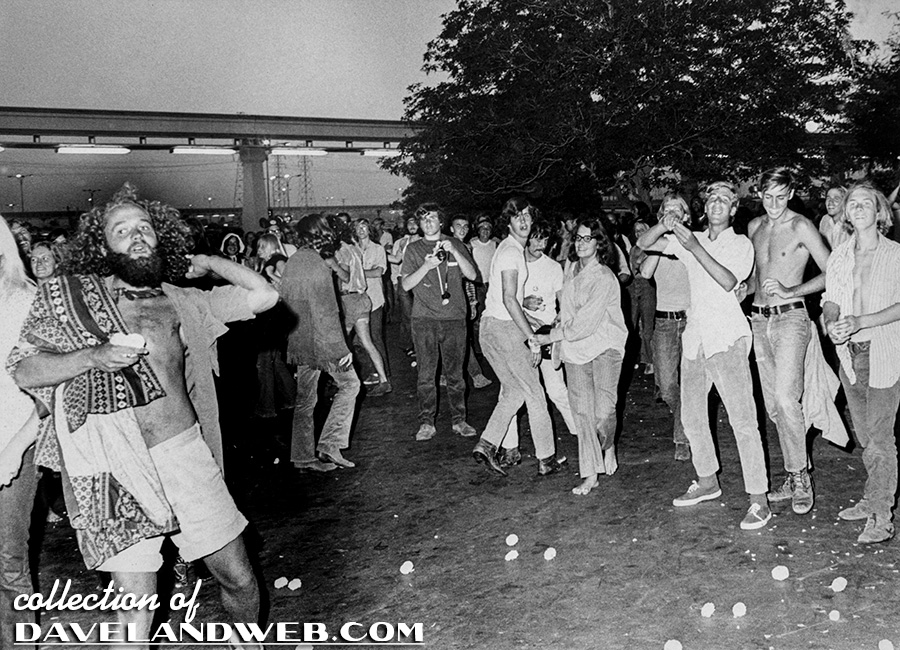 This photo came with the following caption:
HCP080610-8/6/70-ANAHEIM, CALIF.: Participants of a so-called "Yippie Day" toss flowers at police at Disneyland as the famed amusement park was closed five hours early due to the confrontation. The famed park was closed after scuffles broke out in the park.
Another disturbing non-Disney type photo came with this caption:
HCP080622-8/6/70-ANAHEIM, CALIF: Police subdue a demnonstrator after violence forced the famed amusement park Disneyland to be closed five hours early. 18 people were arrested following a "Yippie day" at the park.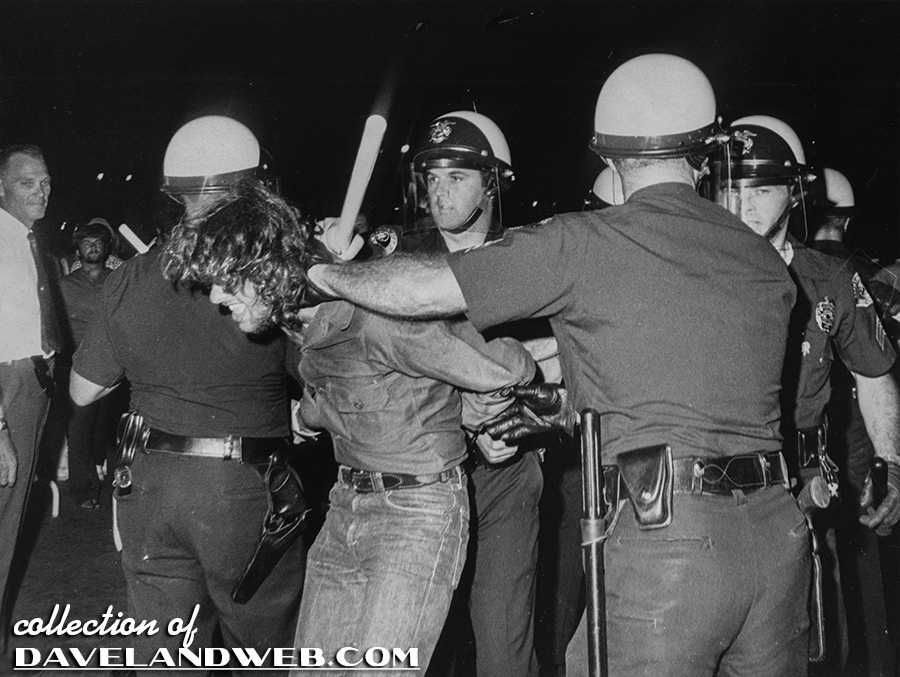 This last photo is probably unrelated to Yippie Day, however, it was in the same batch. At least someone is laughing and having fun in today's post. Back to normal fantasy in tomorrow's post.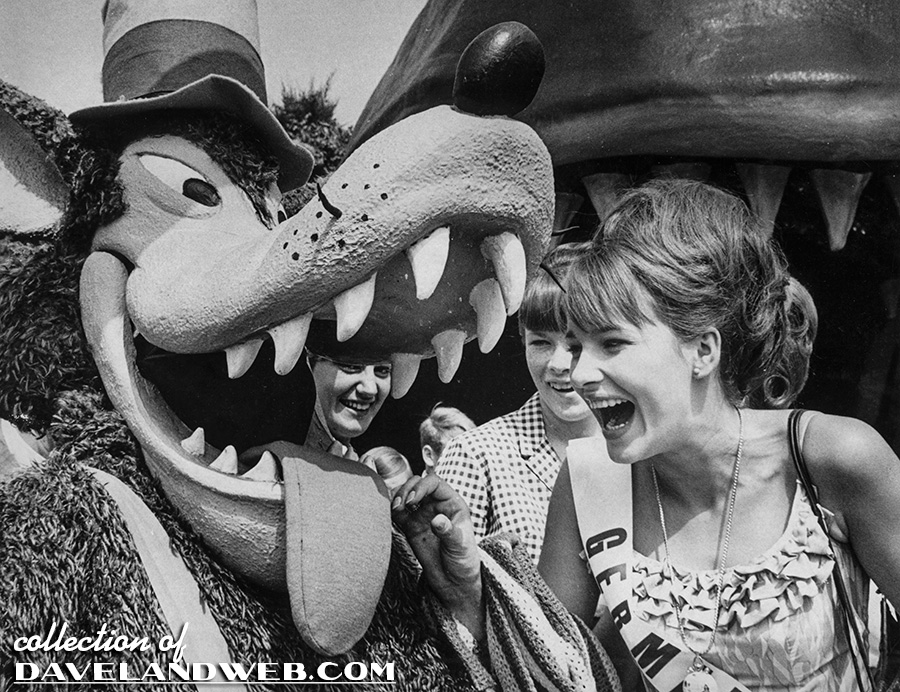 See more vintage Disneyland Yippie photos on my regular
website
.