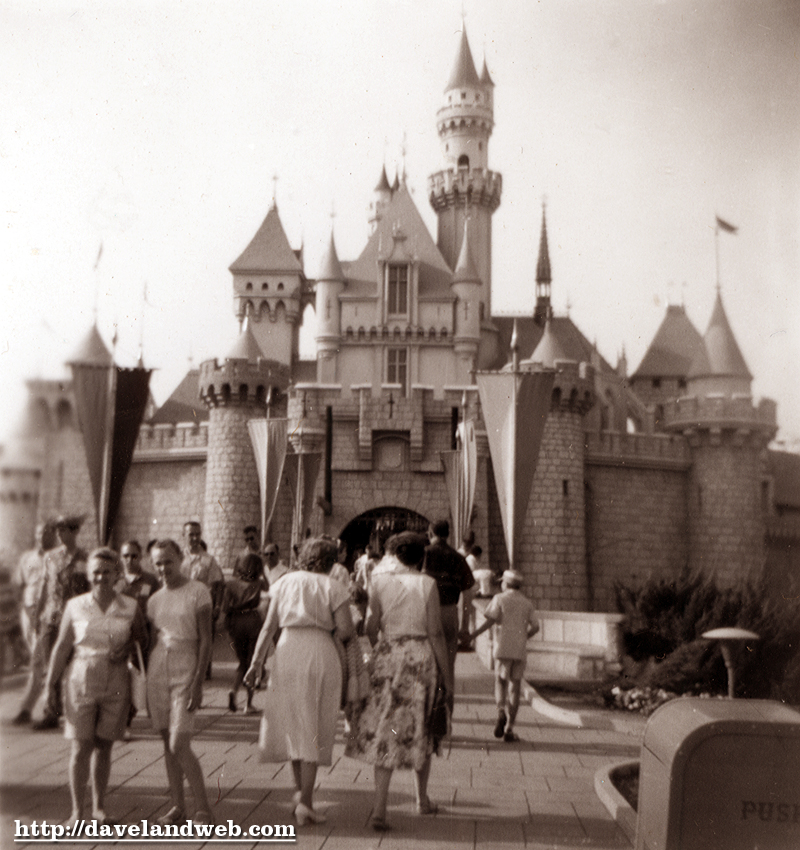 Here we are at the portal into Fantasyland: Sleeping Beauty's Castle, circa 1957. Be sure to check out the guy in the straw hat on the far left. Lost Adventureland cast member or guest with a sense of fun? You be the judge. The only other Fantasyland pics in the bunch are 3 cute shots of the Midget Autopia with the Storybook dock in the background; that poor girl with the bad hairdo...surely Matterhorn is right that her mama cut her hair. Too bad the Flowbee system wasn't around back then.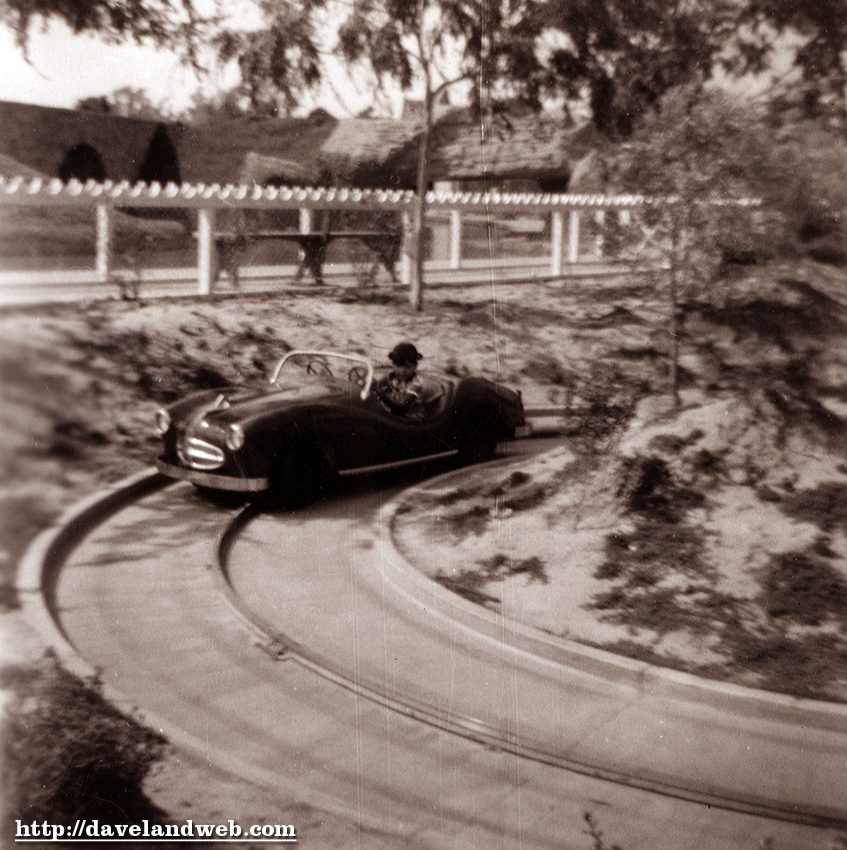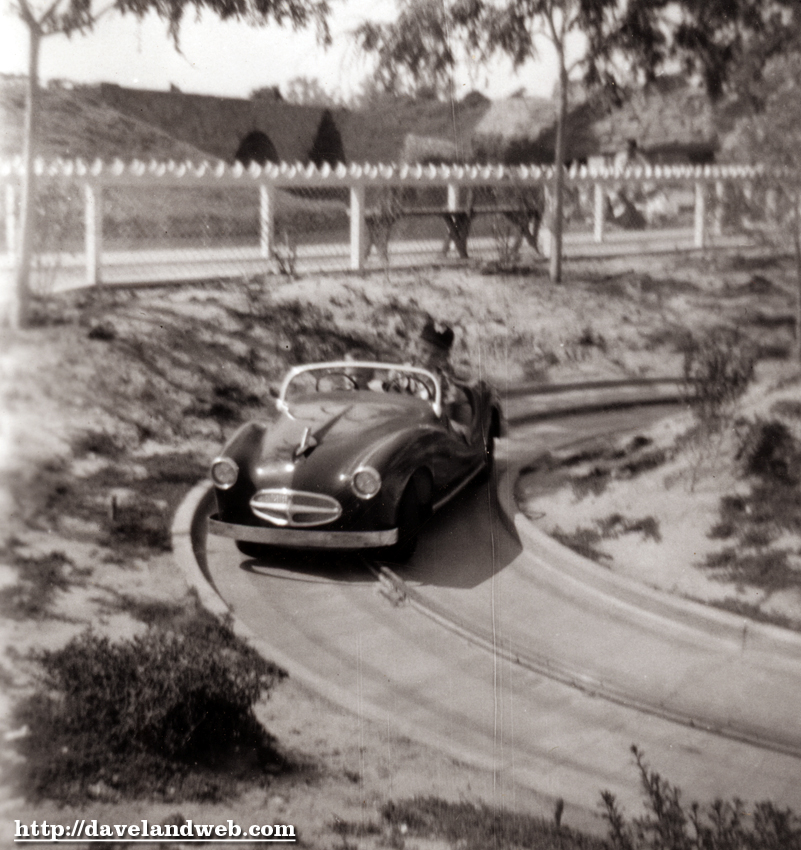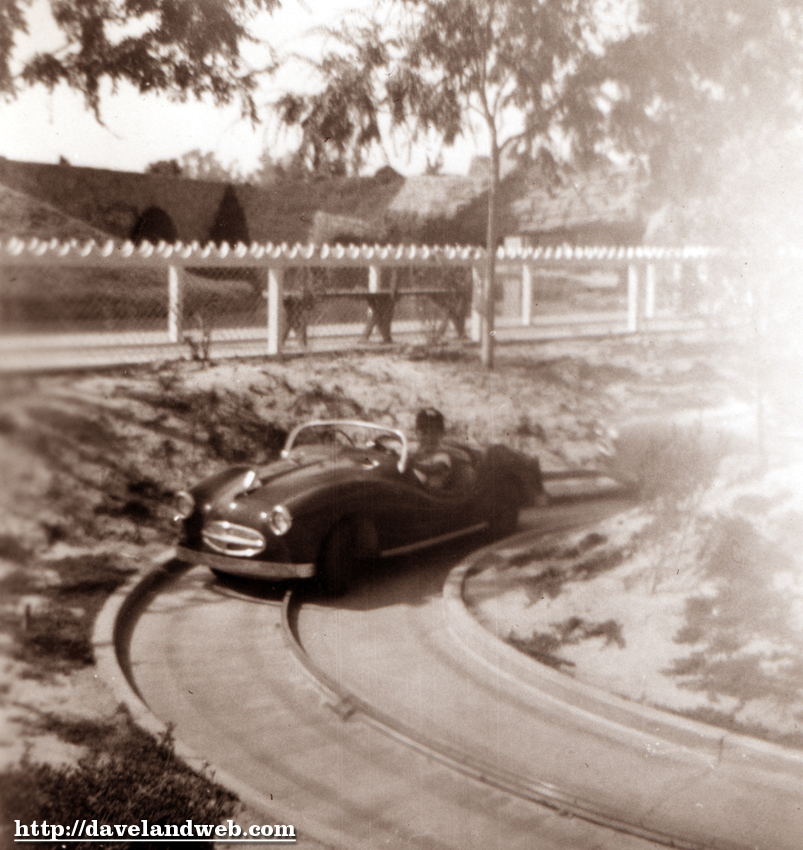 Since the Midget Autopia cars had 2 steering wheels, was one a dummy wheel? Or did both have control over the cars on the track? Tomorrow we'll see quite a bit going on in Frontierland.
See more vintage and contemporary Disneyland Fantasyland photos at
my main website
.