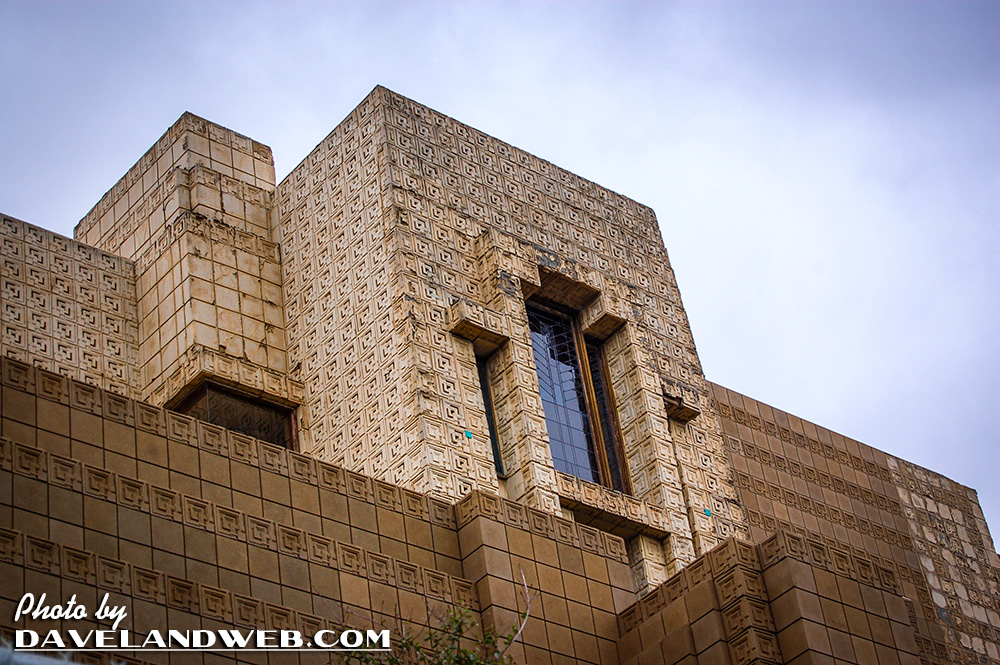 For years I have wanted to see Frank Lloyd Wright's Ennis House in Los Angeles, and finally stumbled upon it somewhat by accident. The building itself is everything I imagined it would be; the lot it is situated on is not. I pictured a large sprawling lot and a long winding walk to this architectural wonder, with plenty of overgrown shrubs and Junipers along the way. The reality is much different; up a long winding drive (kinda' close...) where homes are built with practically zero-lot lines...you finally get to the Ennis House. It stands out like a sore thumb...in a good way. Its neighbors are somewhat of a hodge-podge. Nevertheless, I enjoyed my first visit and hope to see the interior some day. Many will recognize the Ennis House from movies and television, most notably from "Blade Runner."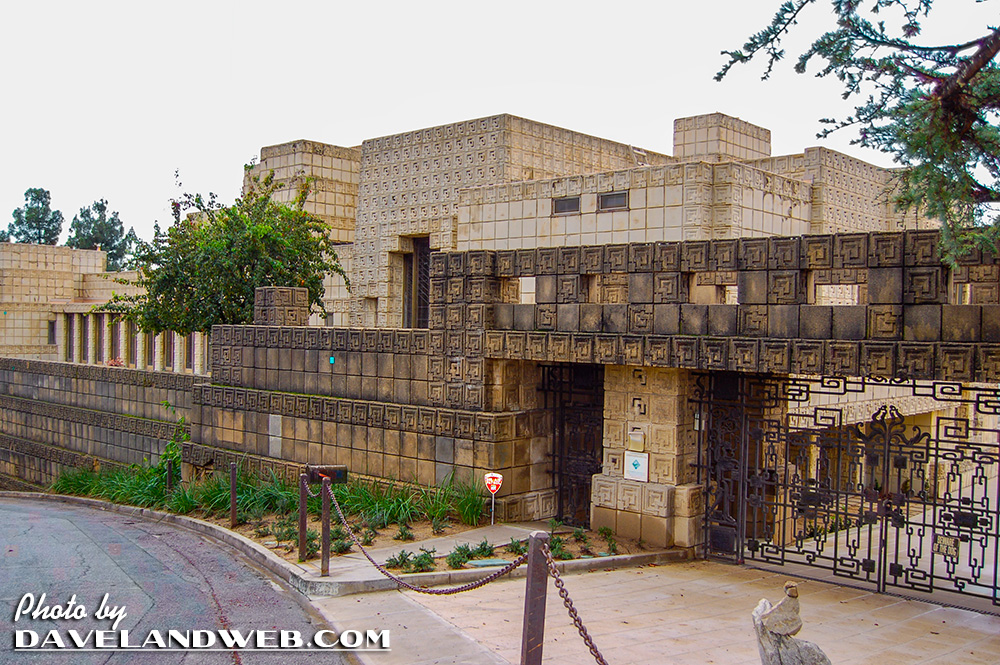 Once you get to the gate, how could you not want to enter with this view awaiting you on the other side?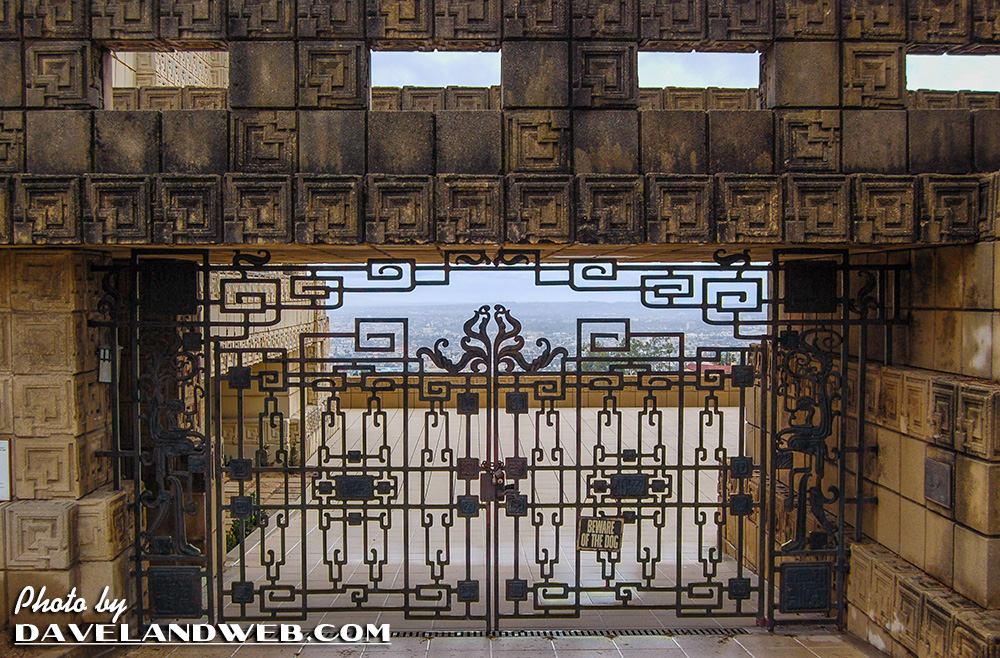 Love the aged/weathered concrete blocks, even though they are probably in horrible shape, there is something beautiful about the way the concrete is becoming part of the environment in its deterioration.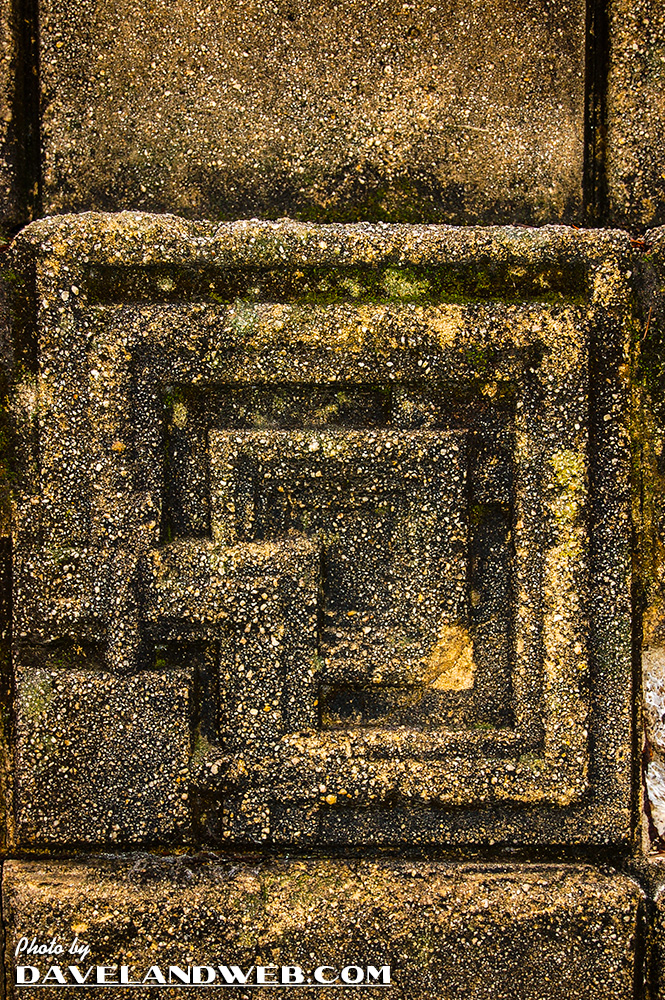 For more Daveland Ennis House & Frank Lloyd Wright photos, visit my regular
website
.