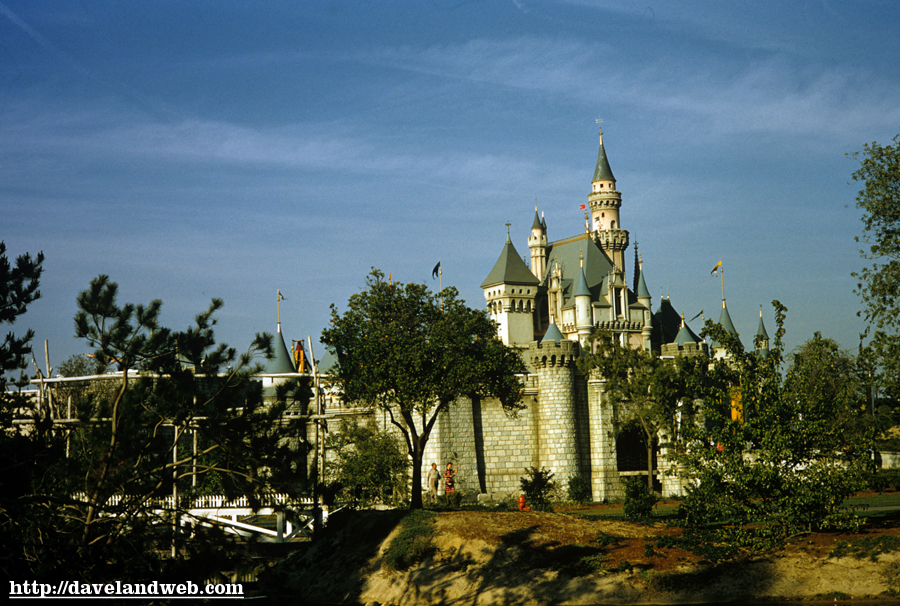 My March 1956 post for today begins with two views of the Castle, showing off its original tasteful color scheme, without any golden bling-bling trappings. THIS is the castle that I prefer.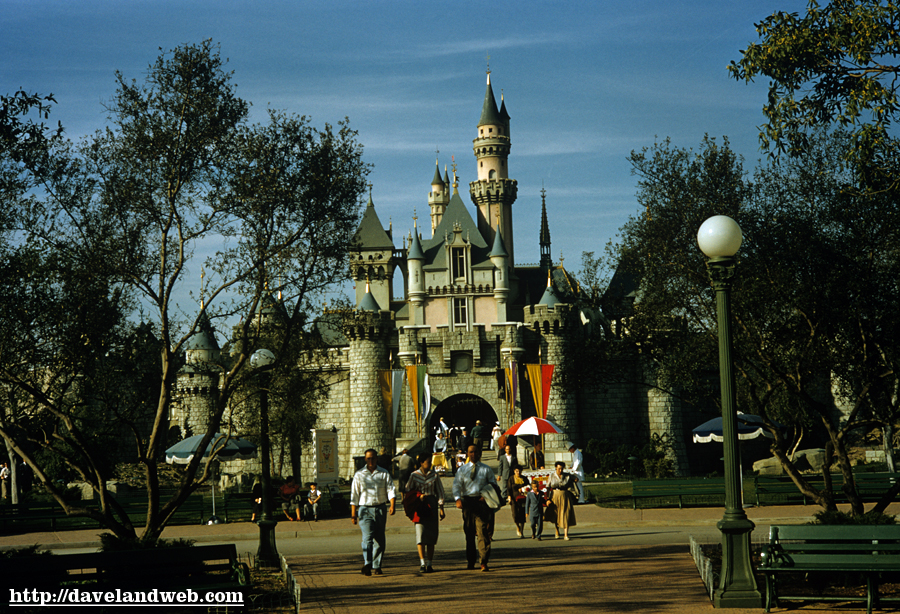 Compare and contrast with a shot from yesterday, showing the current gaudy look of the castle: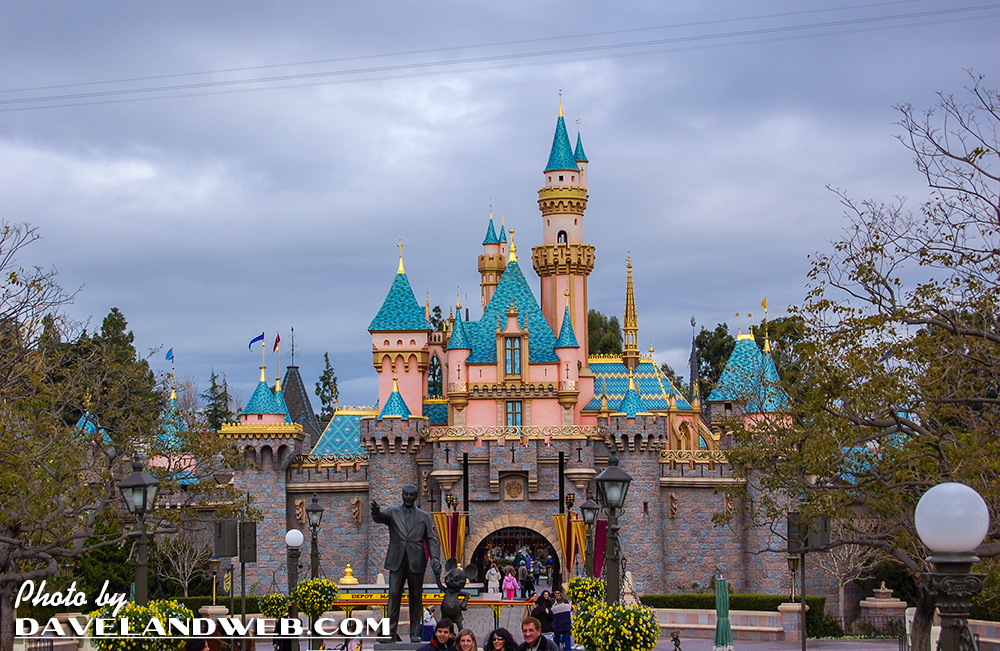 Here's the Red Wagon Inn; must be early morning, as there's no action at all. Hours back in 1956 were 11am—8pm. I do enjoy a Plaza Inn Breakfast...their French Toast is mighty tasty! And what a great opportunity for the kids to spend a little face-to-face time with their favorite Disney characters. Cinderella's Fair Godmother sure is a saucy one....but I digress into the present, now we must return to March 1956. I've enclosed to closeups of the signage and the Red Wagon weathervane.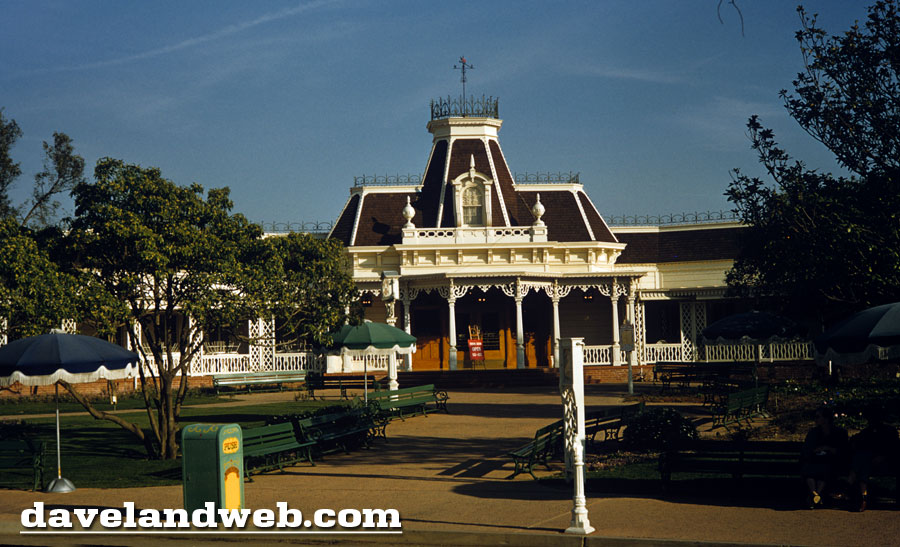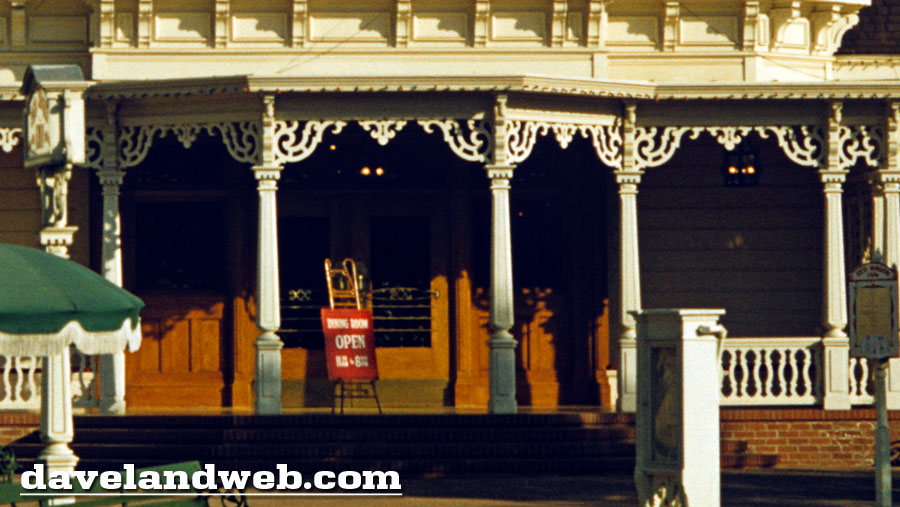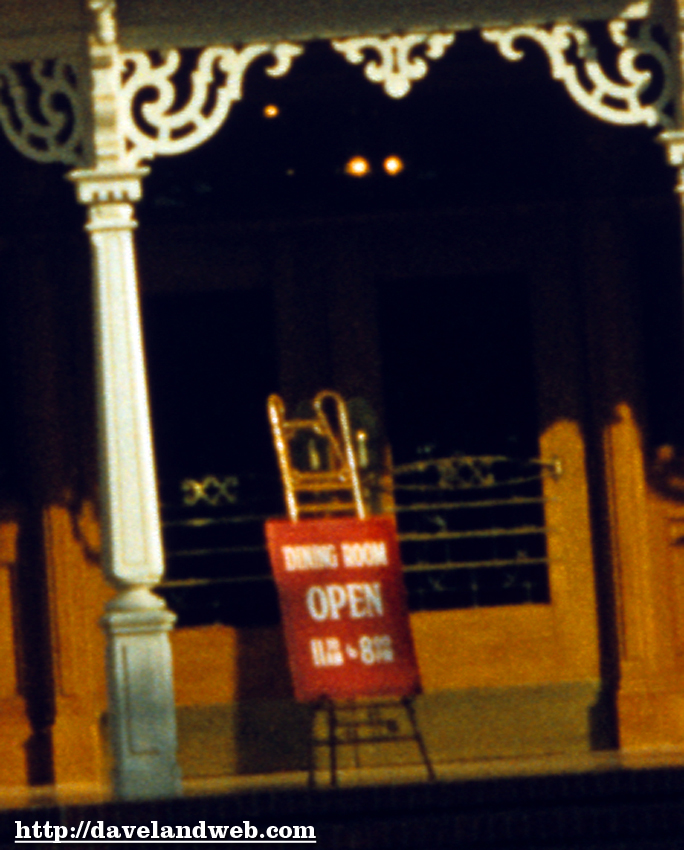 Last one for this area was taken from the hub, facing the Main Street Train Station. Plaza Apartments are enjoying their relative short-life on Main Street before they lose all their cares with INA.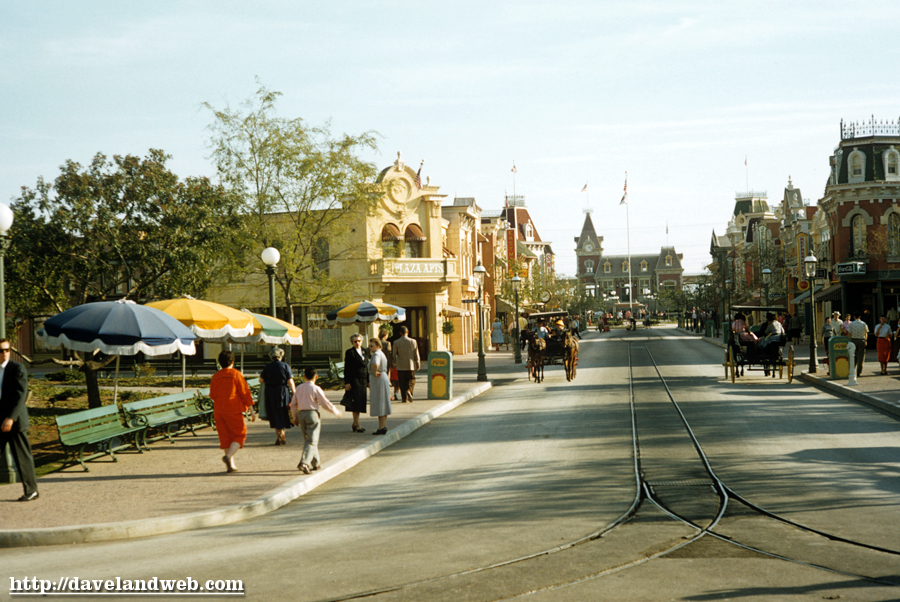 Come back tomorrow and spend some time in Fantasyland. See more vintage Main Street photos on my regular
website
.