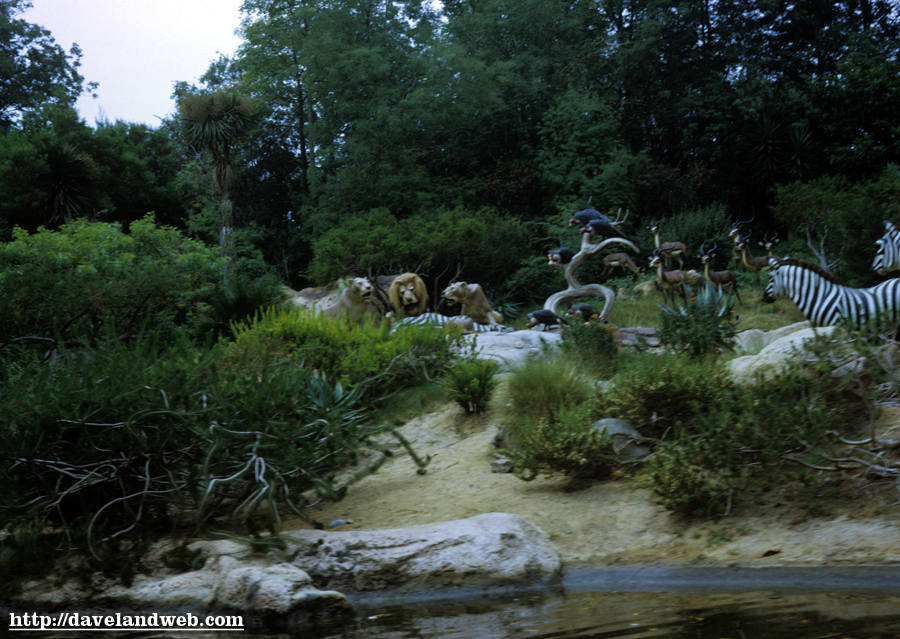 Today is the last Mildred post, but probably the most revealing one yet. You've seen her...now you'll get a peek inside...a look at what makes her tick. You can experience Disneyland just as Mildred did. The first photo is from Jungle Cruise; today, this African Veldt scene has been semi-enclosed with a cave-like structure. Others might look away in horror from this scene of a lion devouring a zebra, but not Mildred. Her craving for a turkey leg has just been re-awakened by this view. Shot #2 is one of my faves; not only is it probably my only green monorail shot, but it has a great assortment of 70's style: on the left is a pseudo-hippie, and dead center is a Foxy Brown and Shaft combo. Of course the purple-circle blouse on the right isn't too bad either.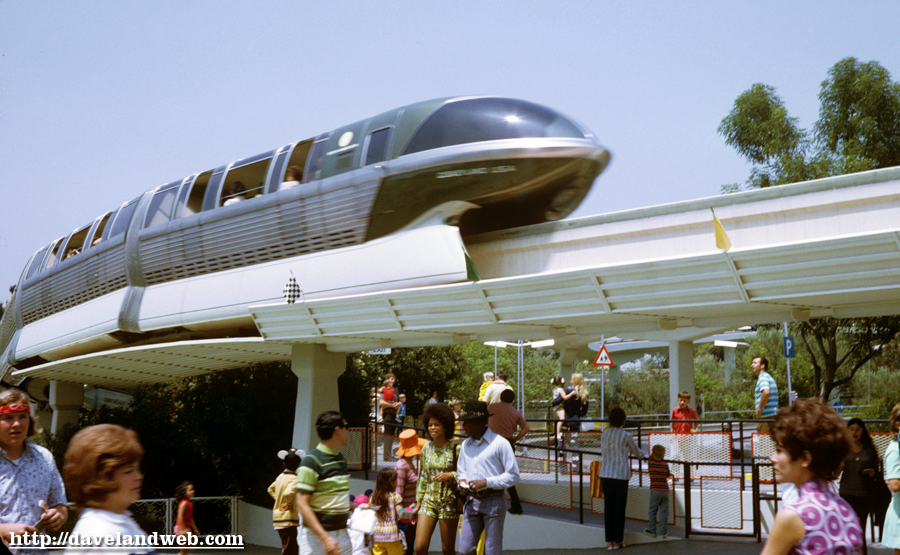 Welcome to the 70's...how about these psychedelic swirls of floral color near Central Plaza?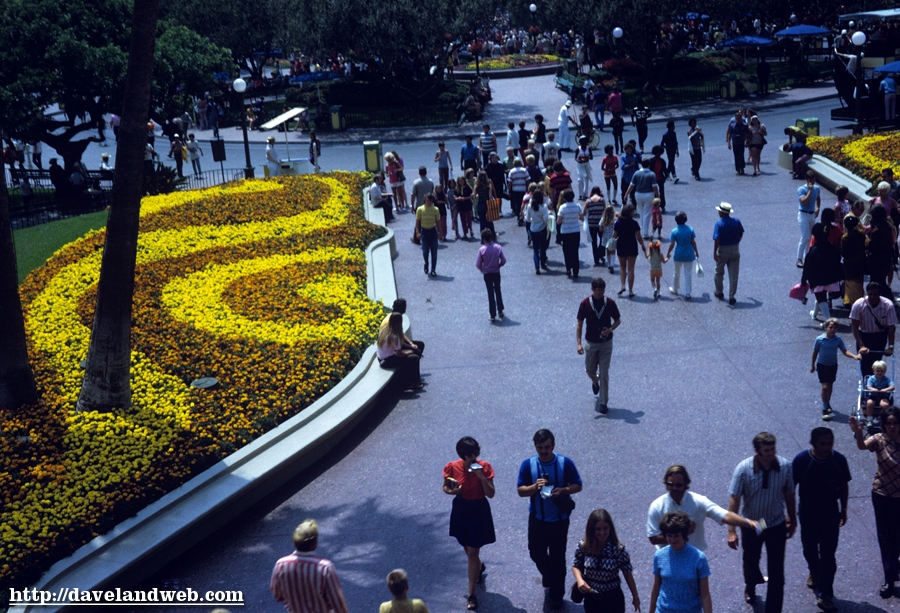 This shot shows what I loved about the "old" Tomorrowland: lots of cool layering...PeopleMover, Skyway, Rocket Jets, a peek at the Subs...so much to choose from.
When we left Mildred yesterday, she was hanging out in Town Square with Pluto. She probably picked up a cup o' Joe at the Hills Brothers Coffee Garden while she was there: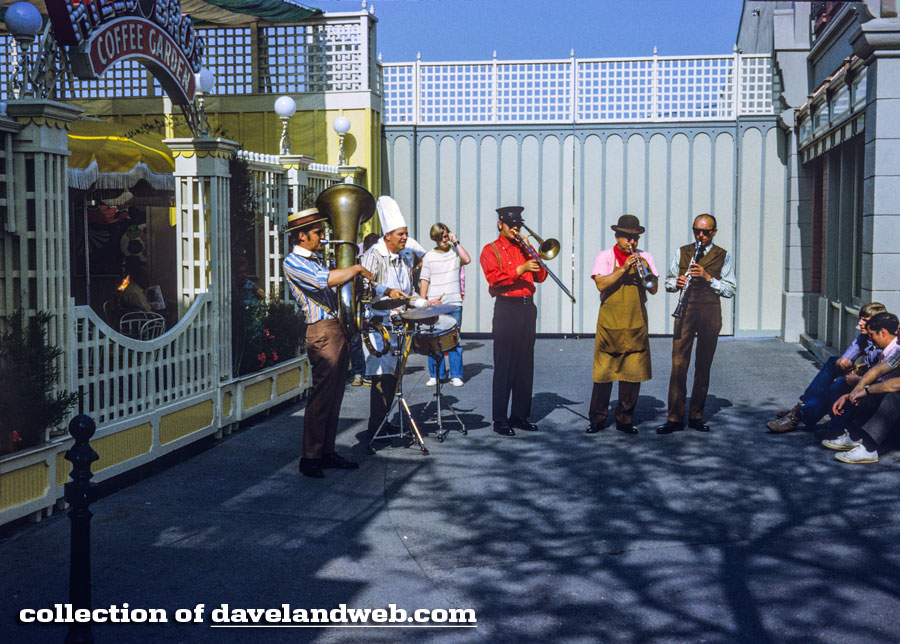 I'm sure she wanted to get a hat at the Mad Hatter, but not much would fit over her helmet hair. So, instead she just watched Pluto in action: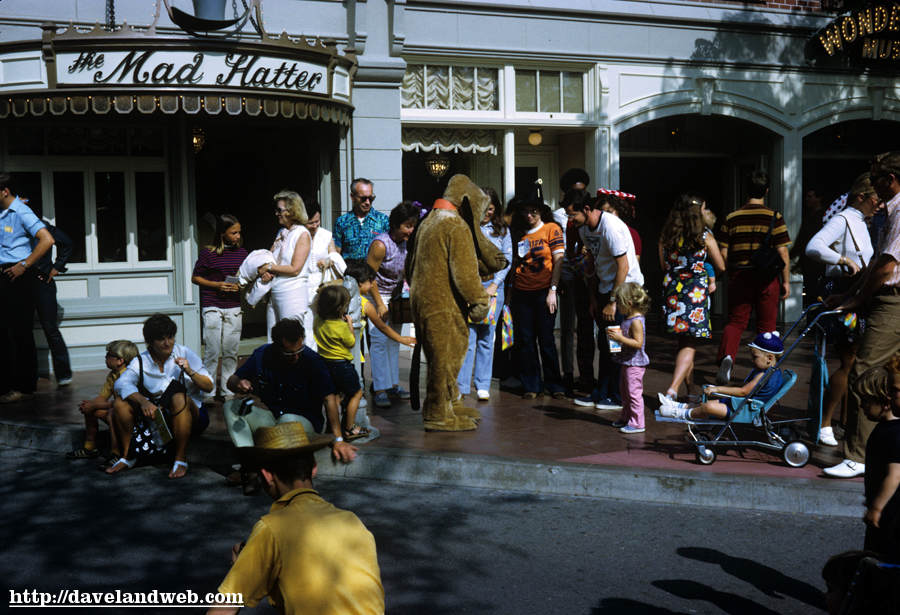 Last one of the series: she apparently stopped for a bit to watch the Dwarves in a parade on Main Street: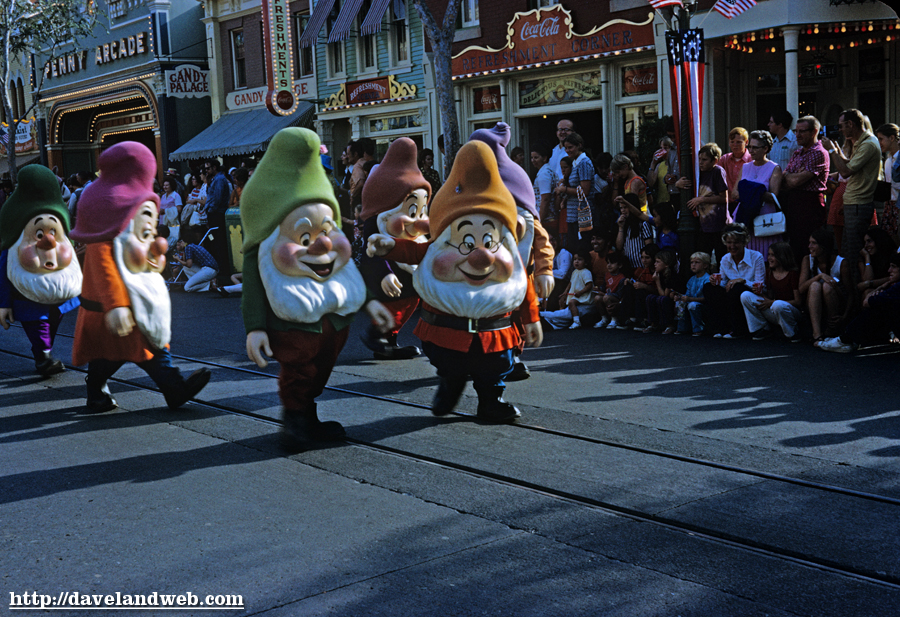 See more vintage Disneyland photos on my regular
website
.