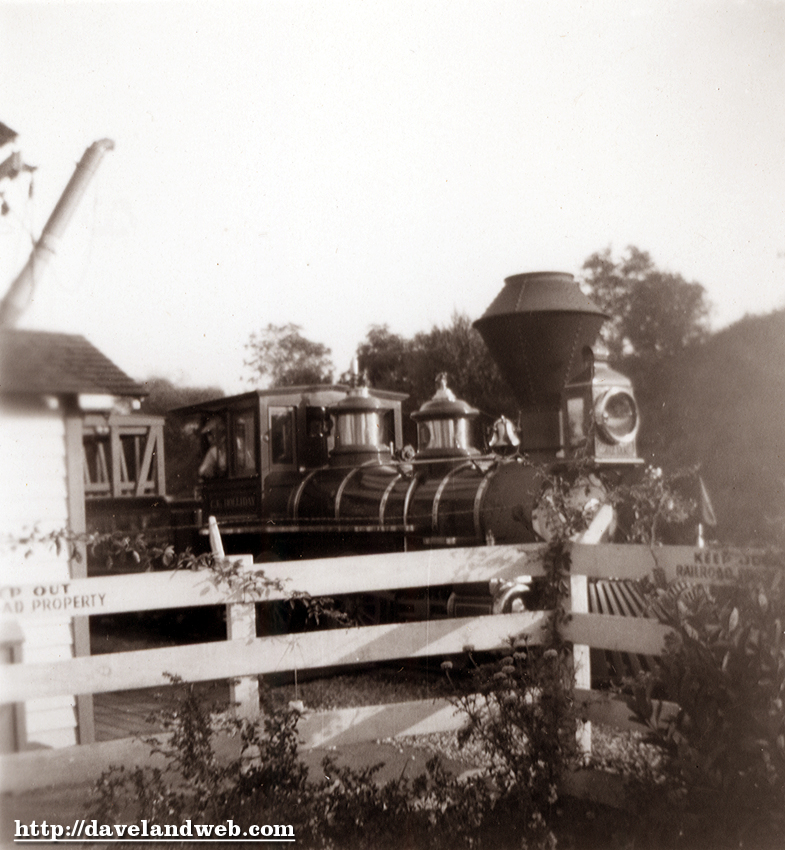 Half the fun of Disneyland is riding in forms of transportation that are no longer available in the "real world." I can hardly imagine a trip to the park without the Grand Circle Tour. Here are two of the C.K. Holliday at the Frontierland Station.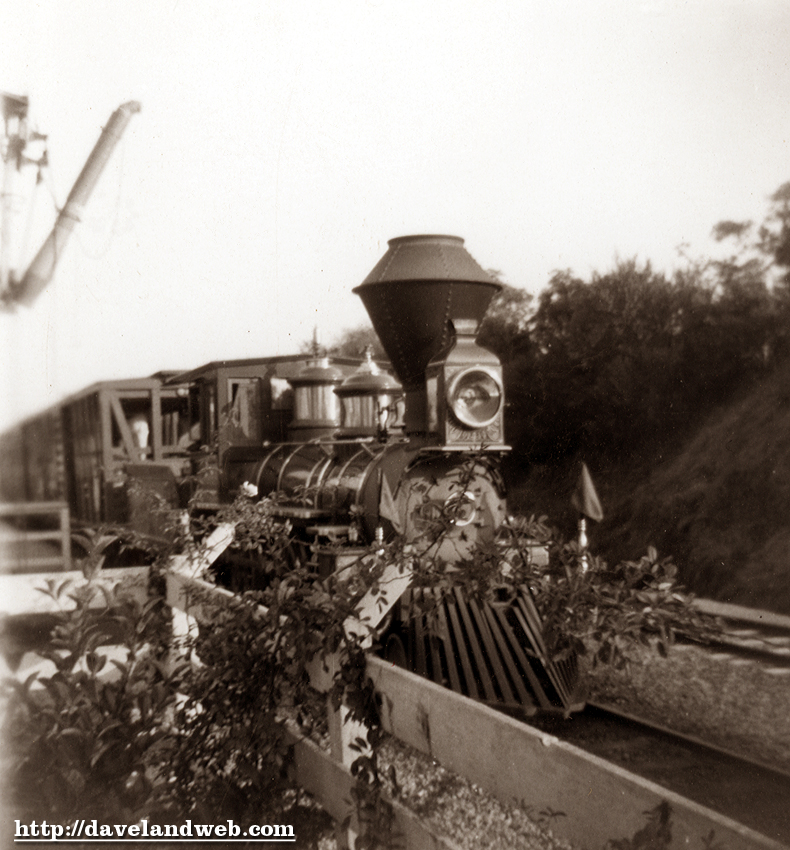 Here at Fowler's Harbour is the Gullywhumper, that venerable keelboat that used to cruise the Rivers of America.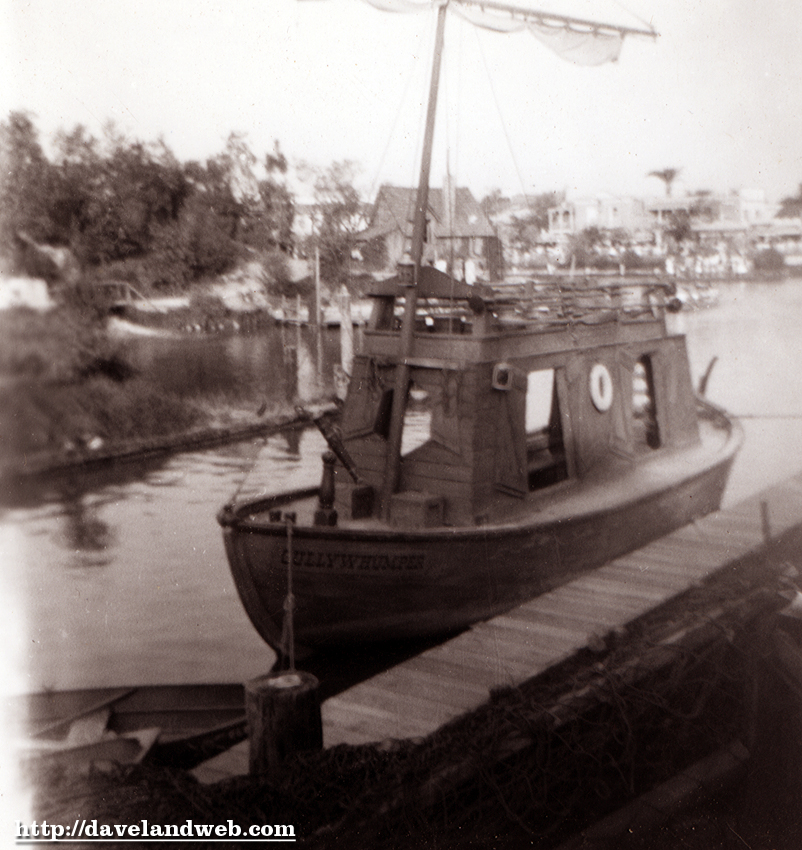 Here we have the Floating Wedding Cake, aka the Mark Twain: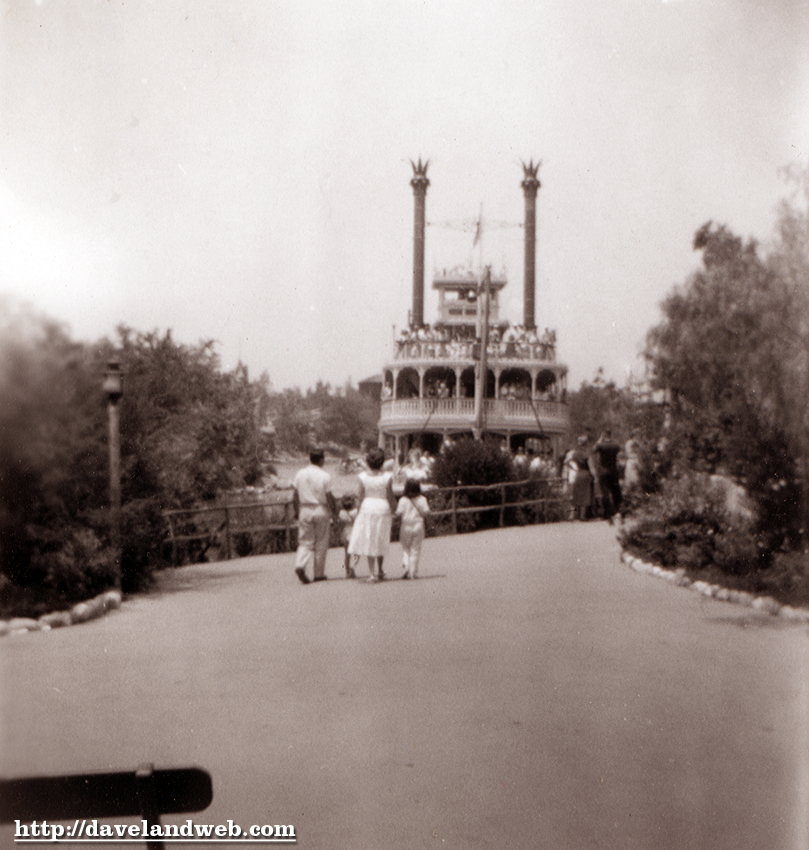 Frontierland really needs some authentic (dare I say "uncomfortable"?) flavor put back in; currently, it is too sanitized and doesn't have one ounce of the grit it used to have (and should have...it's supposed to be the old west!). Here's one of the Stagecoach attraction. As a consolation for her bad home haircut, Sandy gets to sit up front.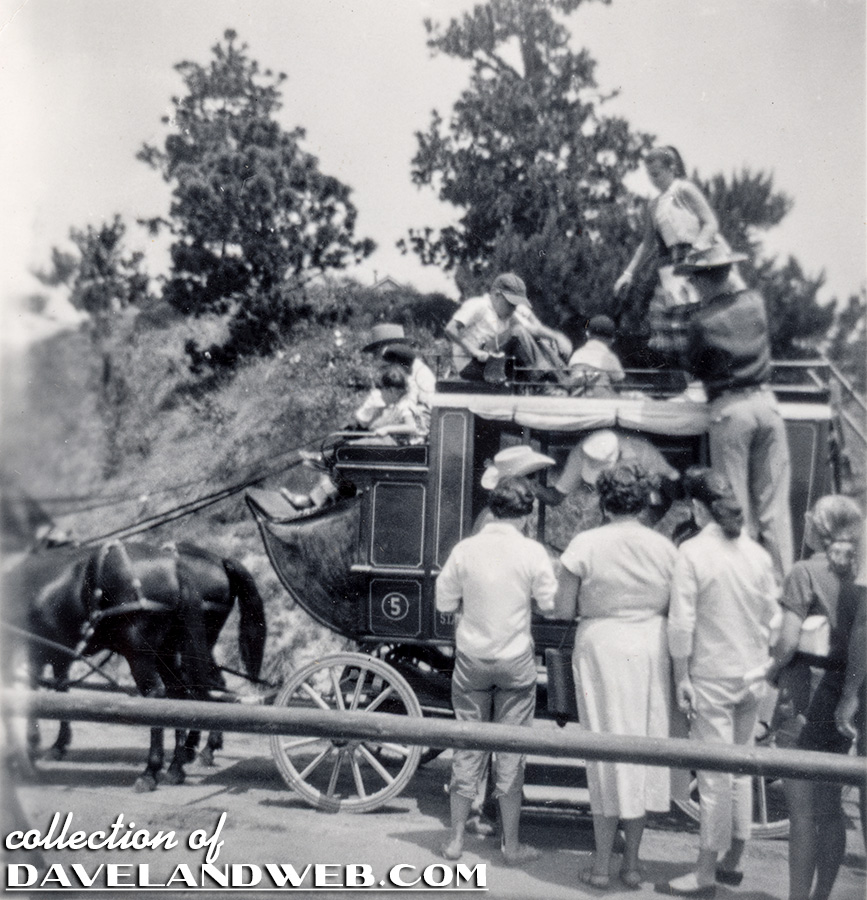 You just know that little Michael (aka Damian) would get into a heap of trouble if left to his own devices. I believe this is a tunnel for the Natire's Wonderland Train.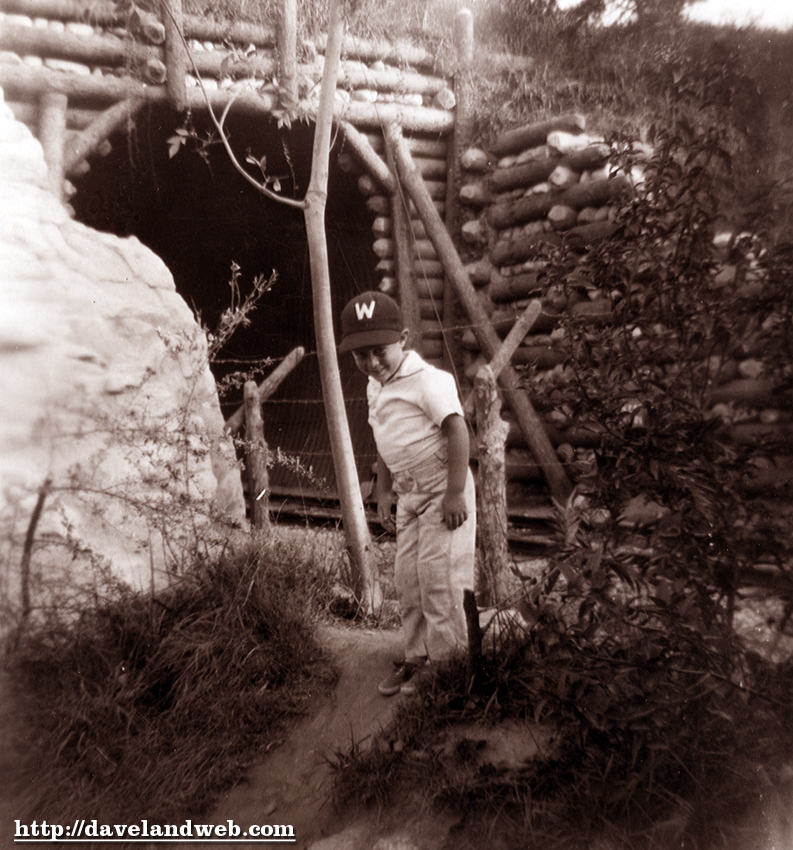 Last up for today is a shot of the Indian Village: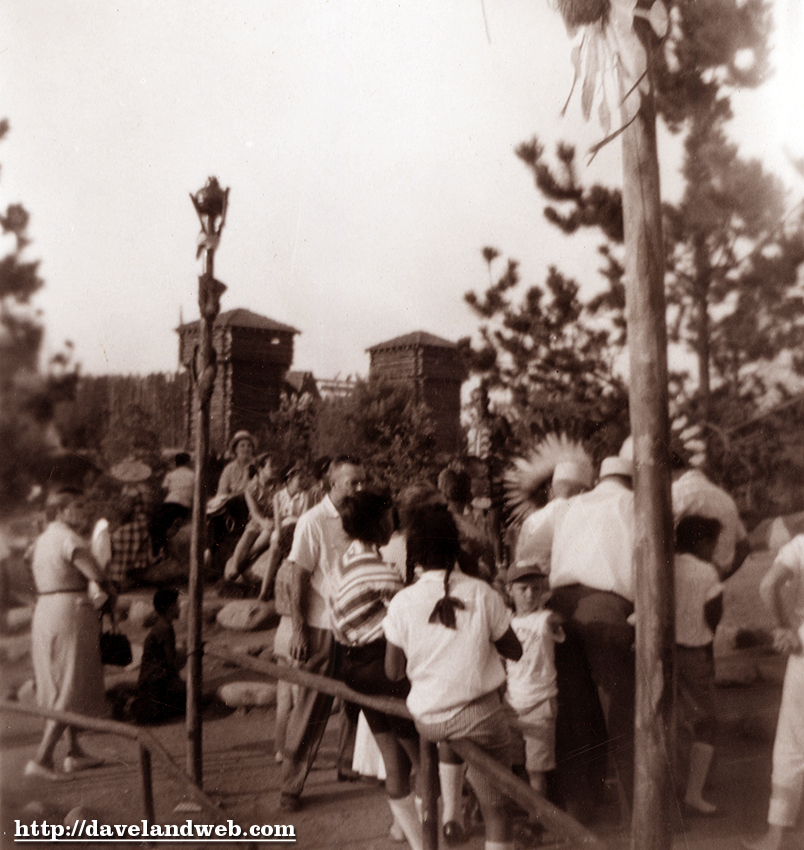 Walt had just the right mix of education/history and fun. Today, the history is sorely lacking, and without it, you have just another thrill park. Dumbing the attractions down for fear that people won't "get it" only weakens the product. So c'mon Imagineers...how about bringing back a little bit of the REAL ol' Frontier?
See more vintage and contemporary Disneyland Frontierland photos at
my main website
.