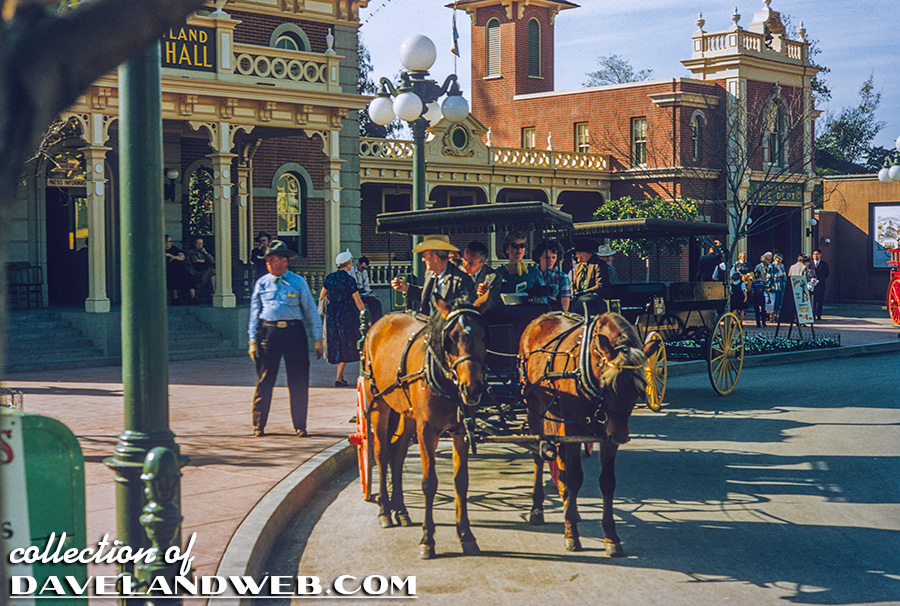 Entering into Town Square, it can often be difficult to figure out where to go first. For guests who aren't sure, City Hall is a great place to start.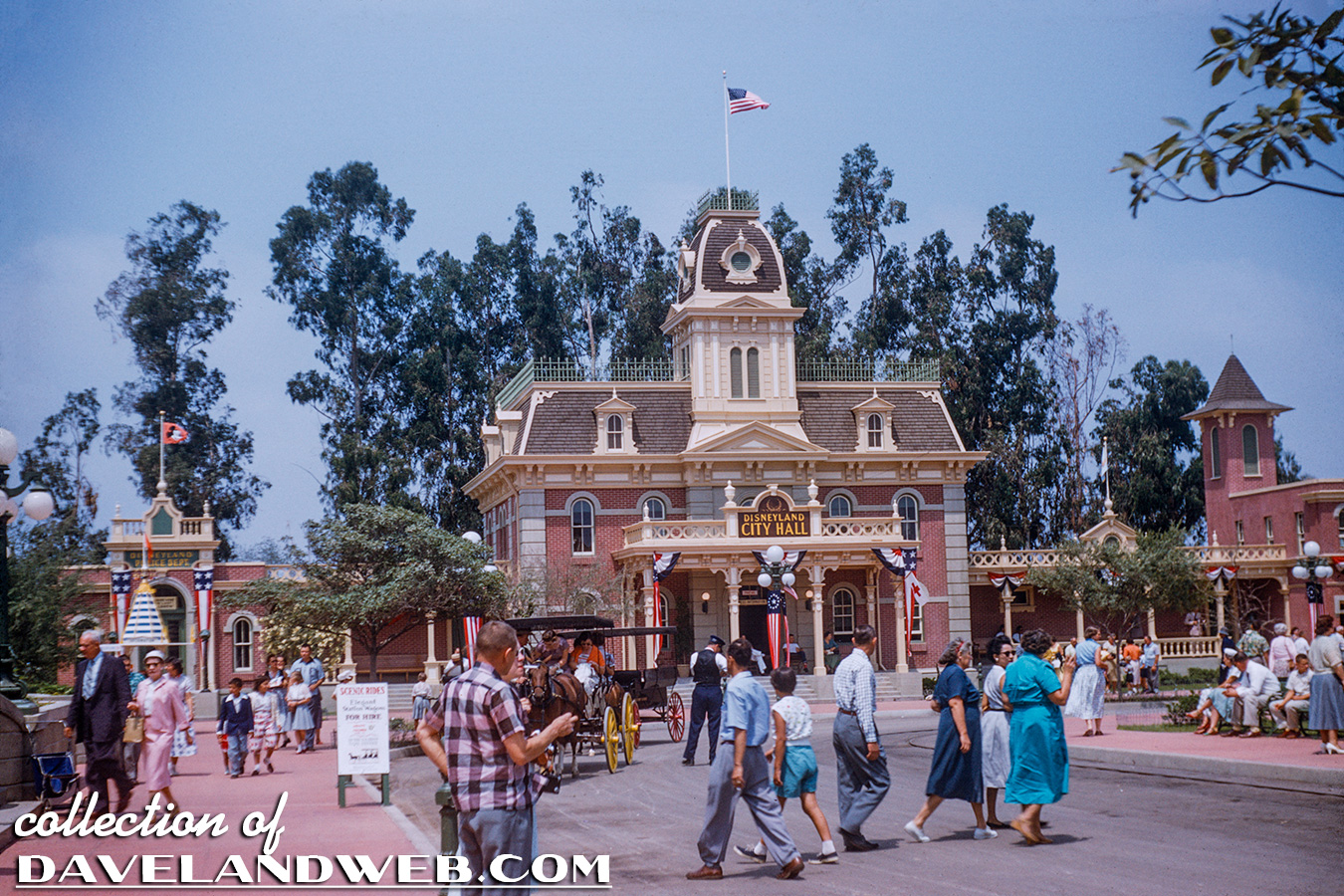 As soon as you enter the area, there's also an information booth and an ice cream cart. What more could you want as a welcome?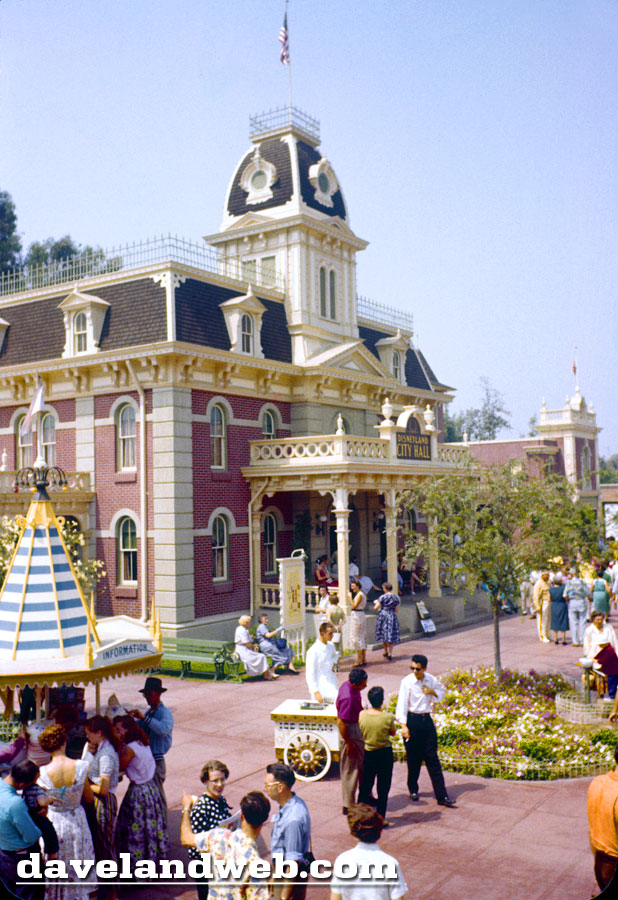 How about a 25¢ Guide Book? Wow...what a value.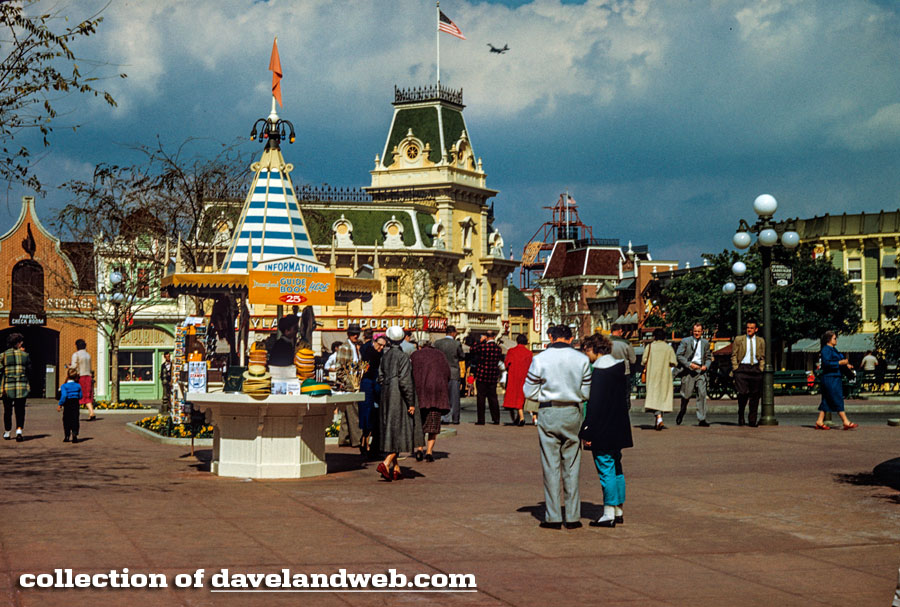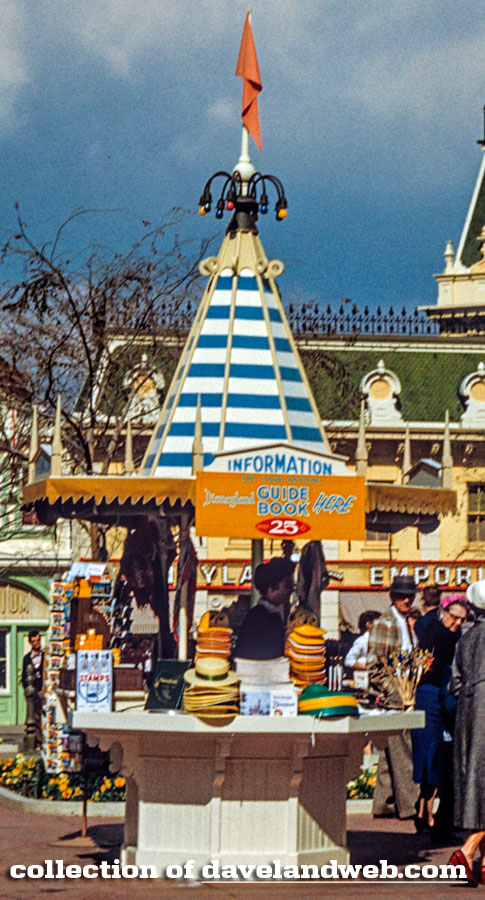 In the background of this March 1959 slide, you can see the Matterhorn under construction: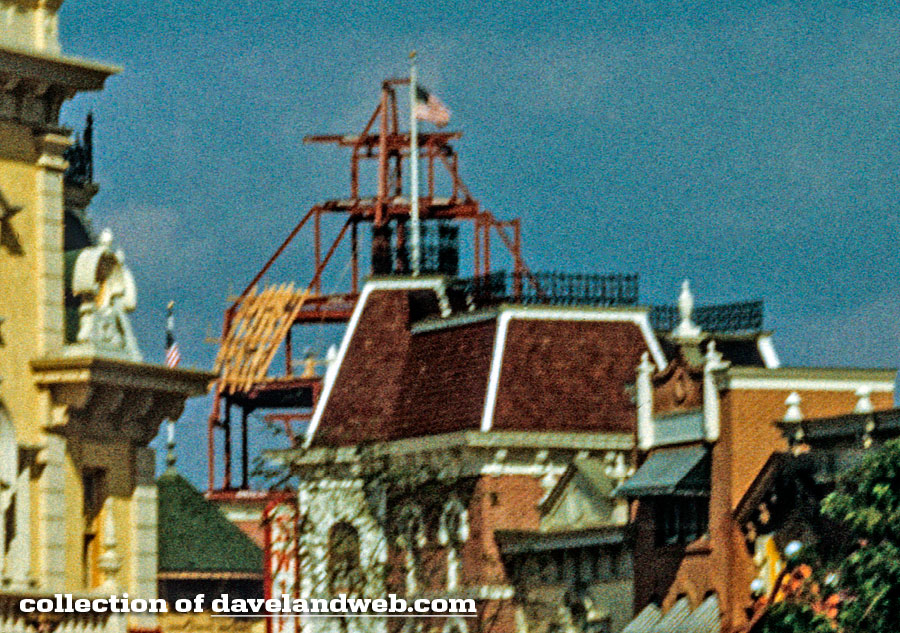 If you'd like a little more personal attention (and have some money to burn), you can always call on the services of the Disneyland Tour Guides, seen hanging out in this December 1969 photo: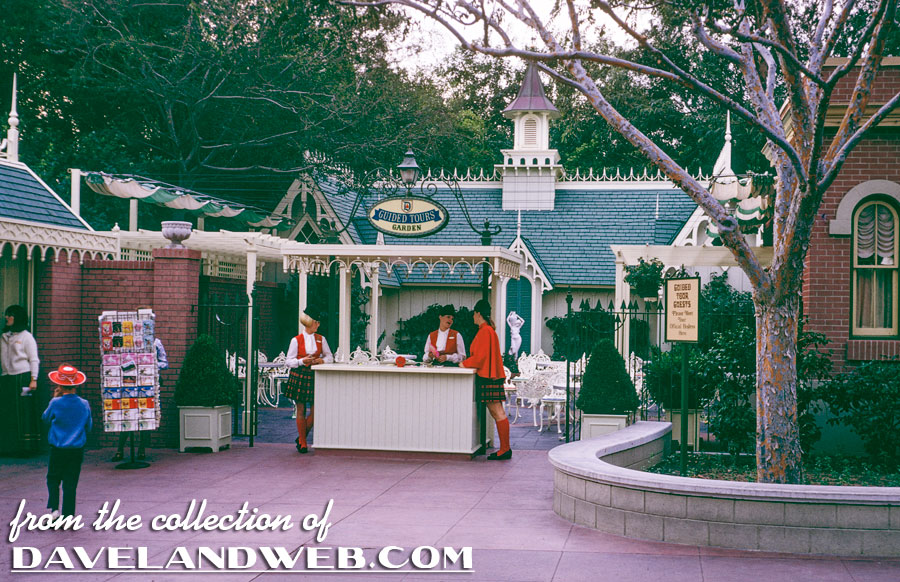 Nobody would dare argue with a gal in plaid carrying a riding crop. THWACK!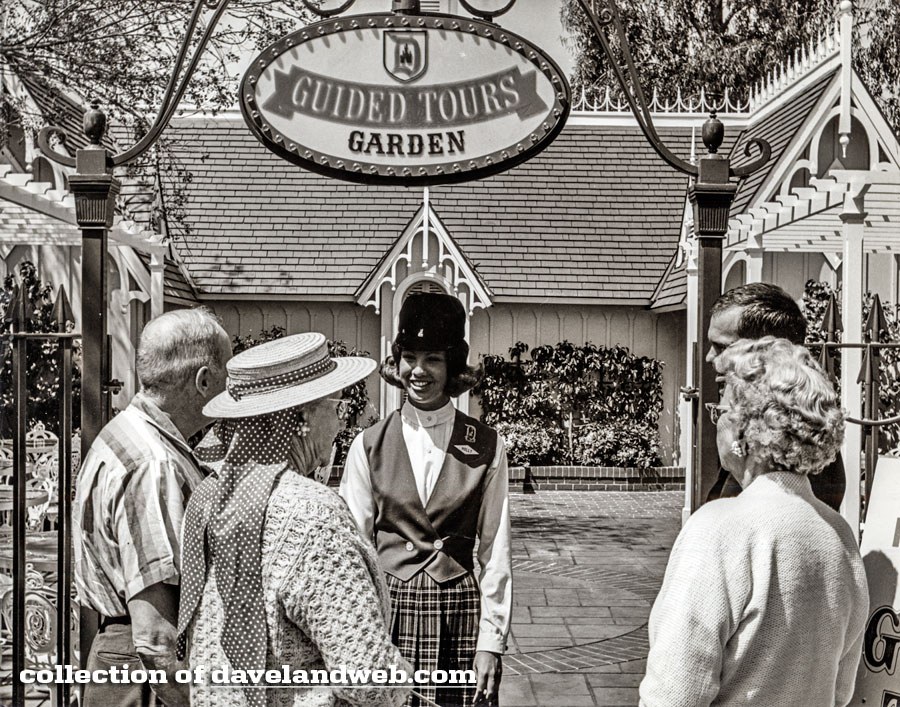 That is one serious purse...what the heck could she have in that? Or in her bouffant, for that matter.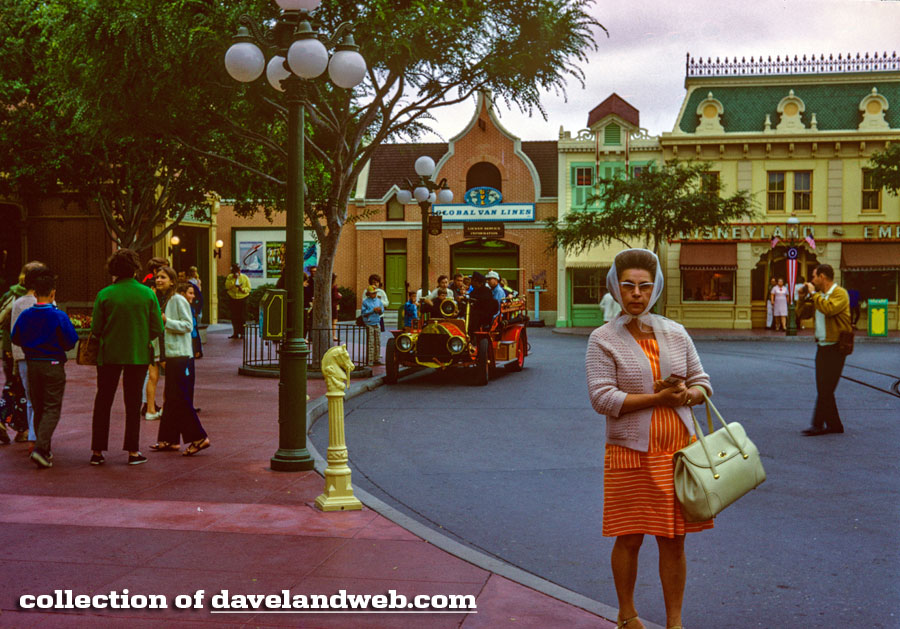 Scooting over to the right of City Hall is the Fire Department:
Above the Fire Department is Walt's Apartment, where the man behind the Kingdom often stays and proudly watches over his domain: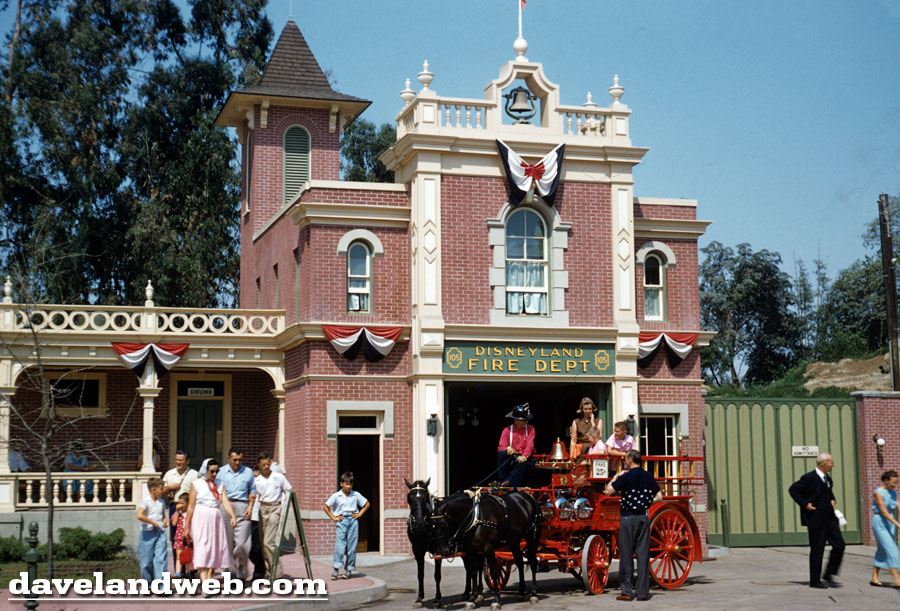 Here, a lucky young guest catches Walt and poses for a photo with him: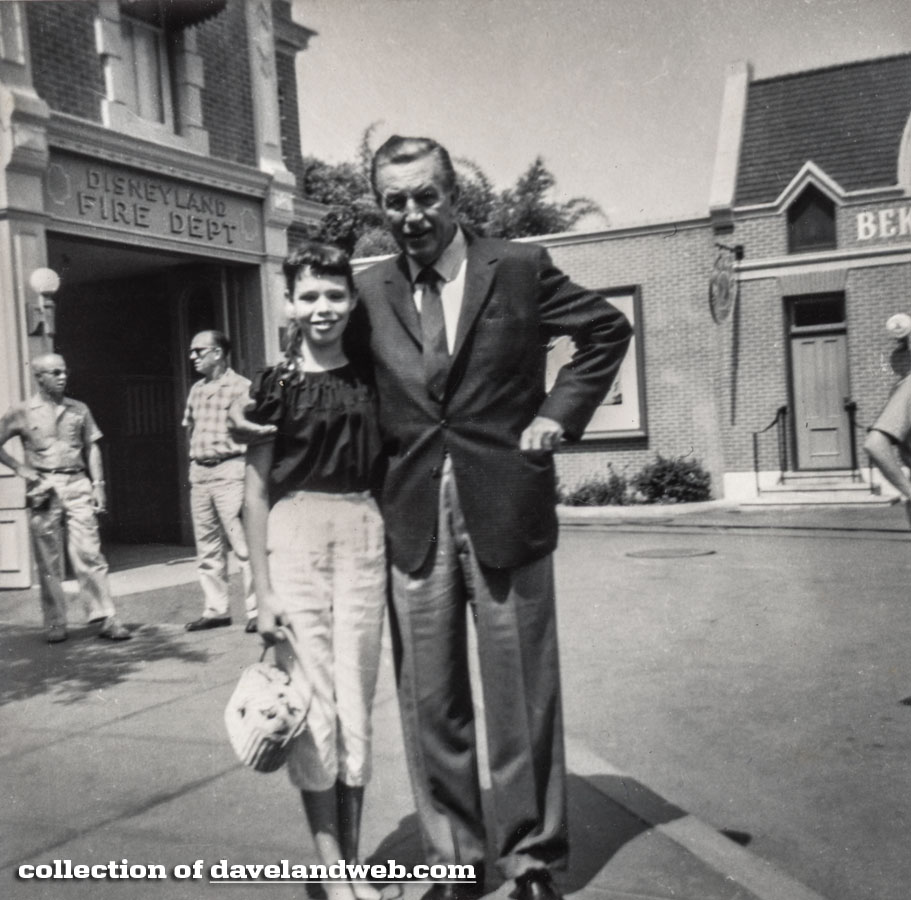 The Chemical Wagon is parked inside the Fire Department in this Genuine FauxD© August 1965 photo: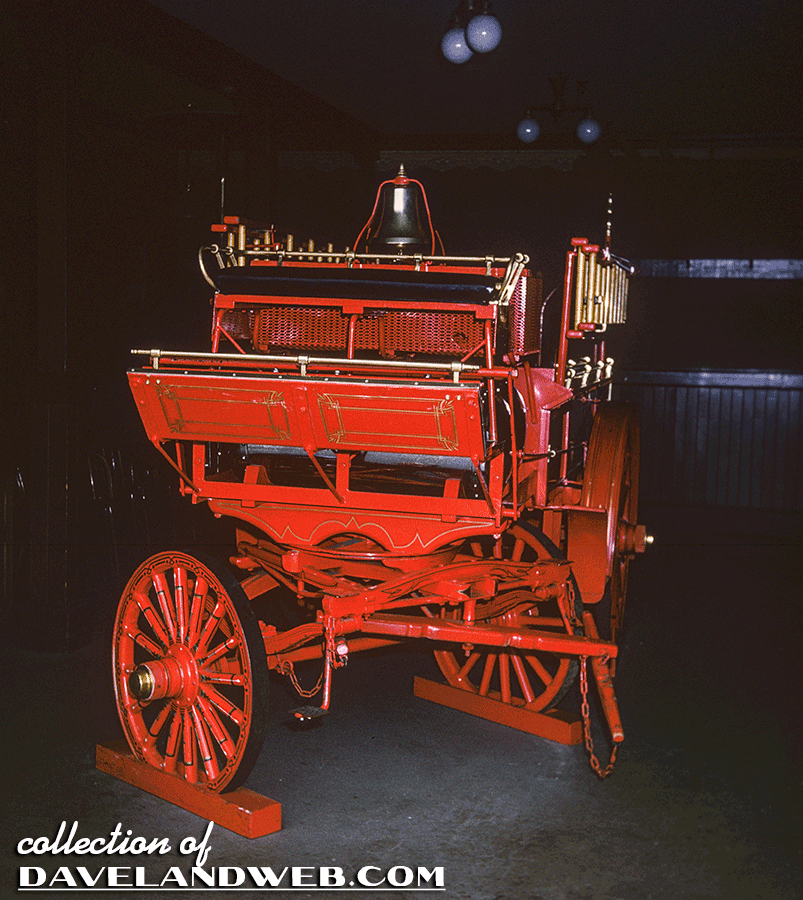 Even today, kids love checking out the vintage equipment in the Fire Department, just like the guest in this 1960's photo: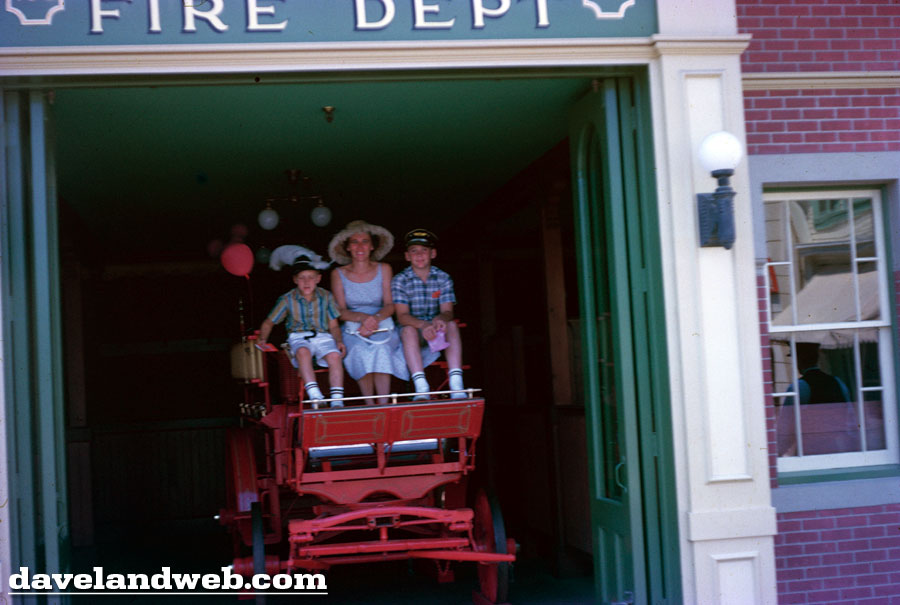 See more vintage & current Town Square photos on my
Disneyland Town Square web page.