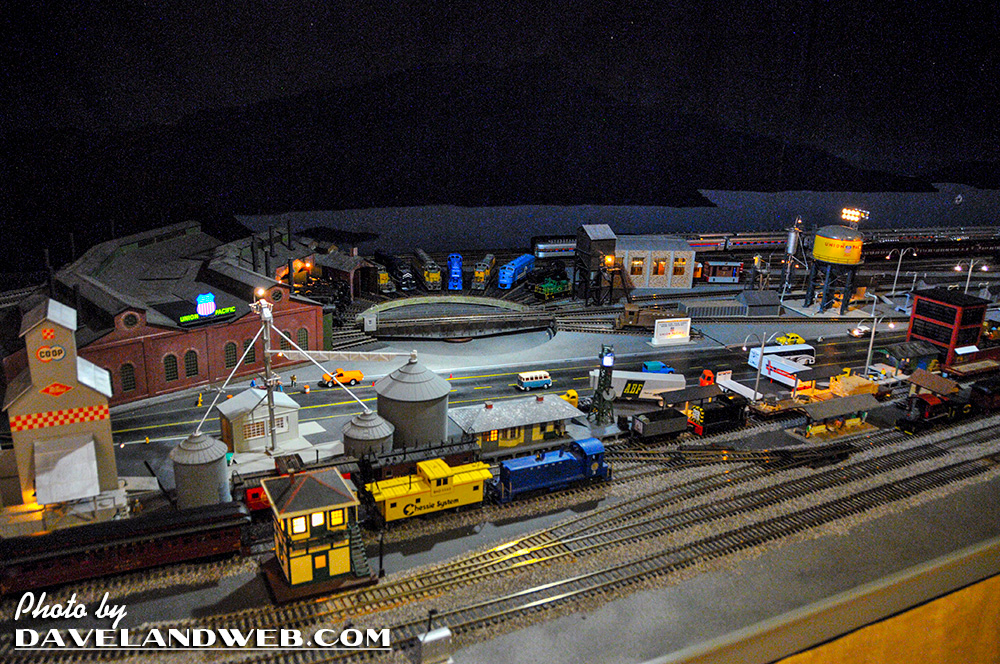 I have written about the Brandywine River Museum many a time on my blog before. Typically, whenever I head home to Philadelphia I visit this unique gallery and marvel over my favorite paintings by the Wyeth family, Peter Hurd, and many other talented artists from that area. As a little boy, it was an annual tradition to visit the museum at Christmas and see the Model Train layout. Oh how cool it was to marvel over an entire gallery filled with 0-guage model trains and miniature layouts! I spent oodles of time ogling each and every detail of all the different scenes on display there.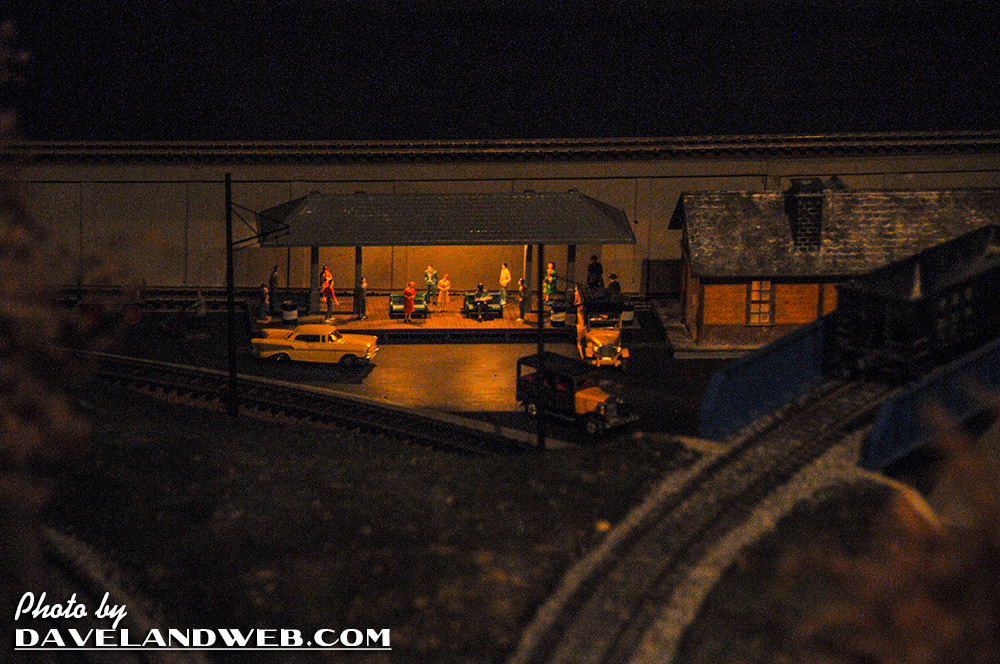 This year was the first time I'd been able to see the model trains in almost a decade; typically my November trips just miss the day-after-Thanksgiving set-up. This exhibit can barely be covered by the word impressive. It must be seen to be believed.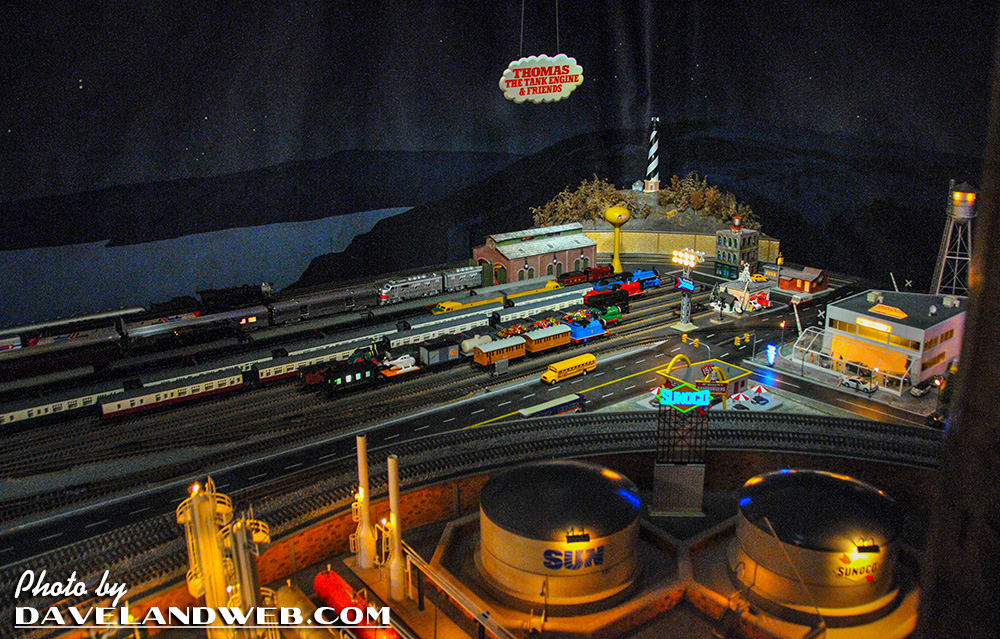 From the gallery's publicity material:
With a collection of trains including 150 locomotives and 300 freight cars that run on nearly 2,000 feet of track, the model train display at the Brandywine River Museum is a popular holiday exhibition, delighting visitors of all ages. Toy trains in the collection are mostly Lionel products dating from 1915 to the present, often supplemented with trains loaned by visiting engineers. A "must see" for the youngest train fans is Thomas the Tank Engine and his friends from the Isle of Sodor, UK.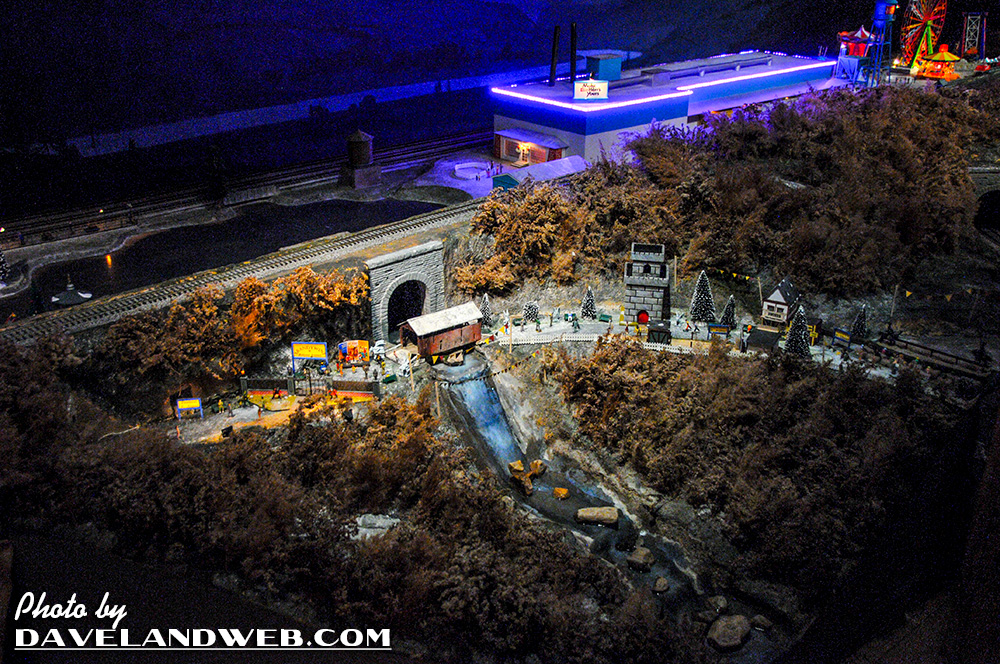 The first O gauge train display for A Brandywine Christmas was created in 1973 by Kirk Lindvig and Jeff Punderson. It was operated and improved by them over four years. Our present train expert, Steven Clarke, assumed responsibilities as "chief engineer" in 1976. He has entirely rebuilt the display, adding to it while overseeing operations and maintenance. He is on hand throughout the holiday season to operate and repair equipment, to keep the rails clean and to answer questions posed by visitors. David Jensen has worked with Steven for 29 years and has contributed many additions and improvements. A dedicated crew helps move and assemble the layout and serves as guides during the Christmas holidays.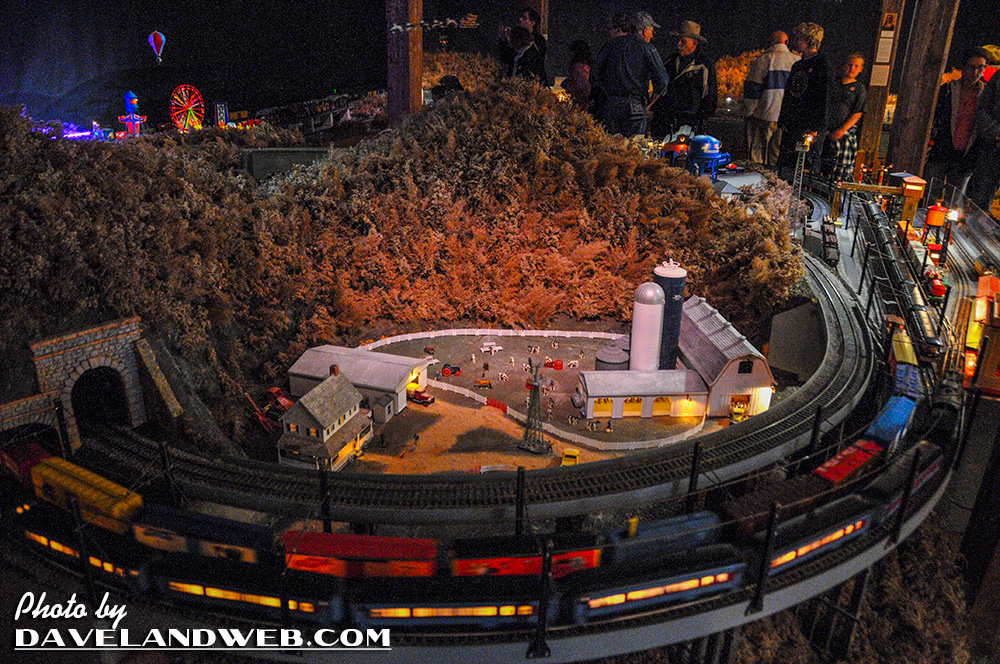 Quick facts about the Brandywine River Museum Railroad:

• Trains are O-gauge (the distance between the rails is 1¼")
• Layout size and shape - 40' x 60' in the shape of an "E"
• Layout surface - approximately 1,220 sq. feet
• Track length - approximately 2,000 feet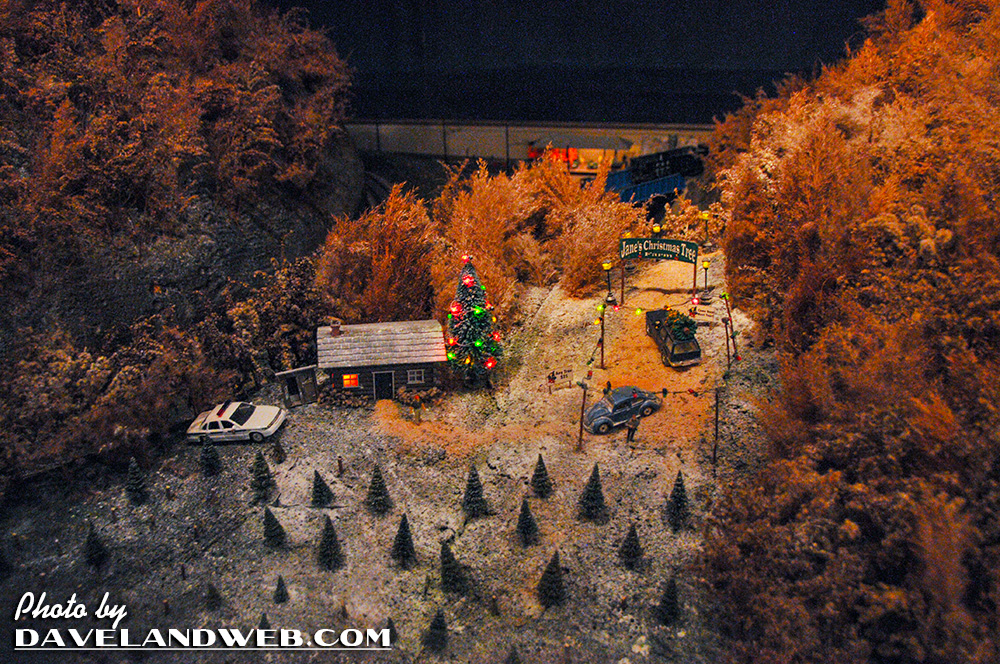 • Number of trains running at one time - 5
• Train length - the longest train is more than 70' long, pulled by two locomotives.
• Time period represented in display - late 1940s, early 1950s
• Video cam added in 2004
• Drive-in movie theater added in 2006
• Otto's BMW dealership and "Polar Express" train added in 2010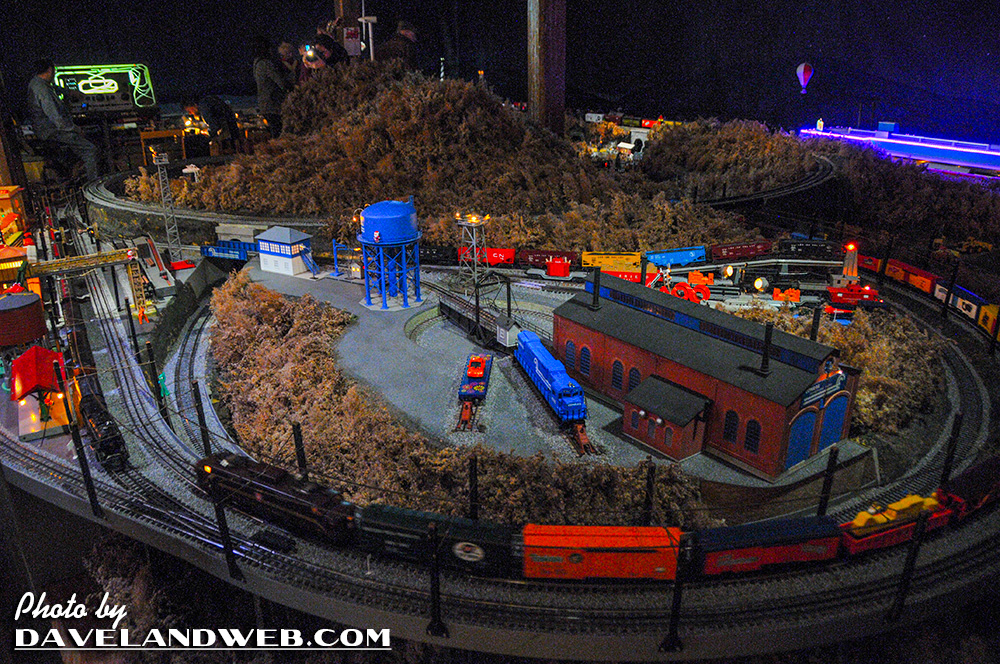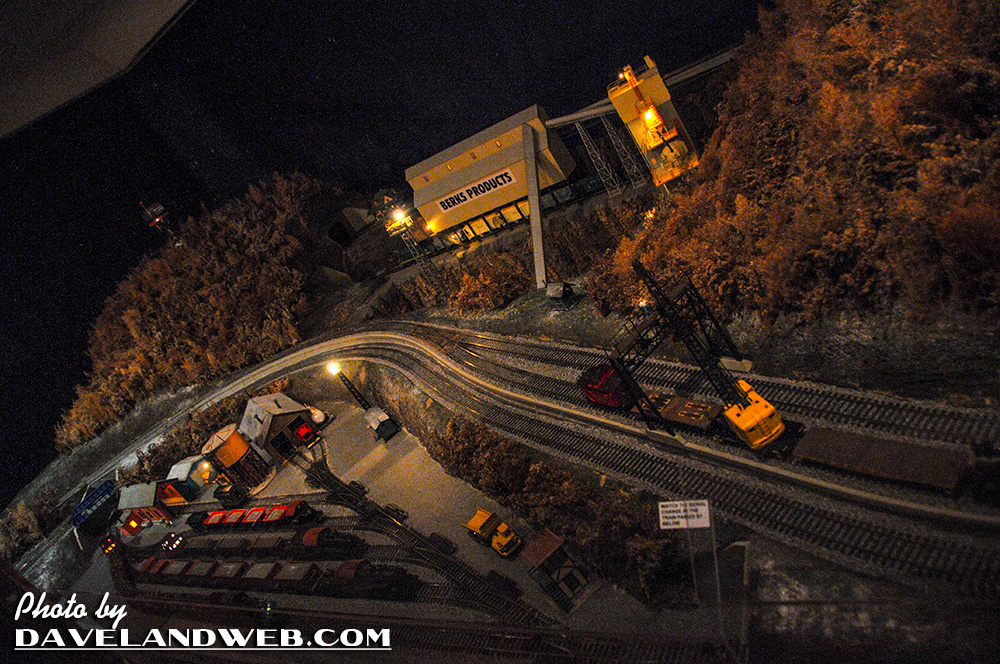 The glowing moon on the backdrop always impressed me as a kid. I still think it's pretty cool.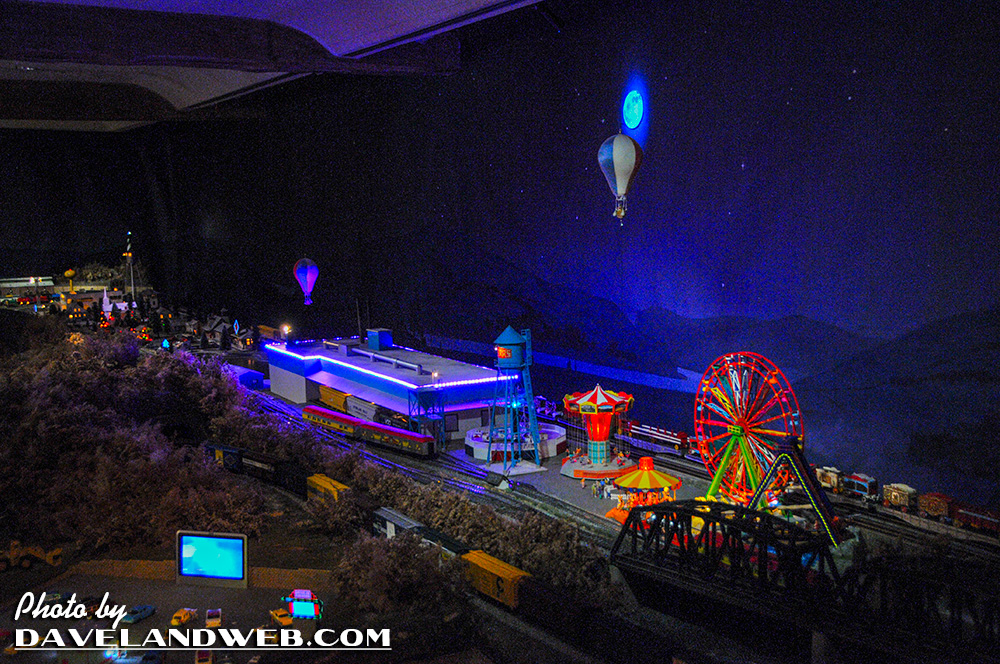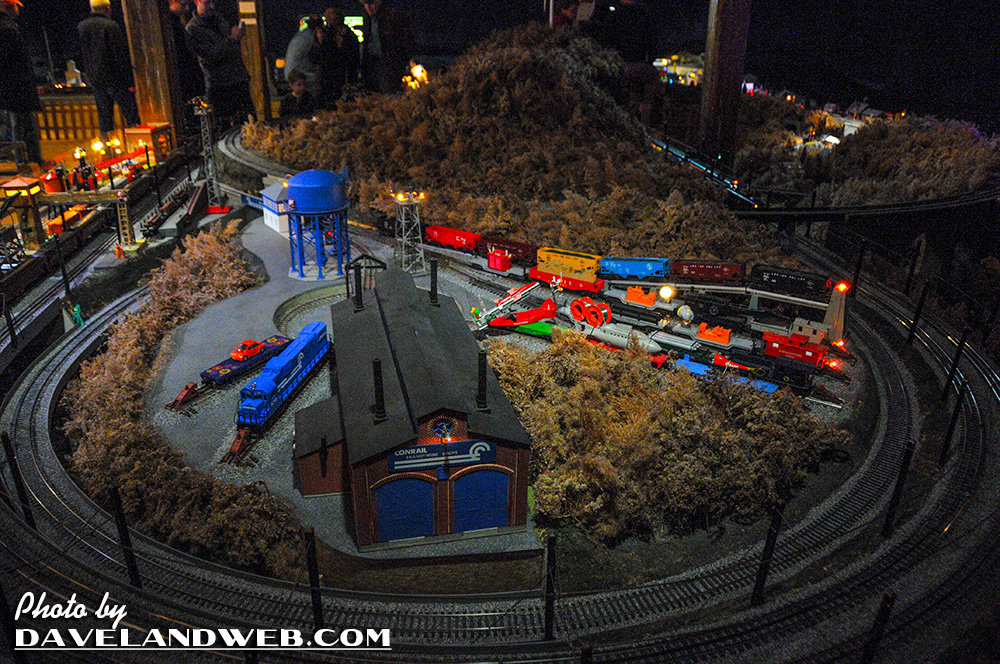 I happened to be nearby when the volunteers enthusiastically explained how they came up with the idea of the Drive-In Theater. You can tell that these guys live for this stuff and love finding new ways to "plus the show."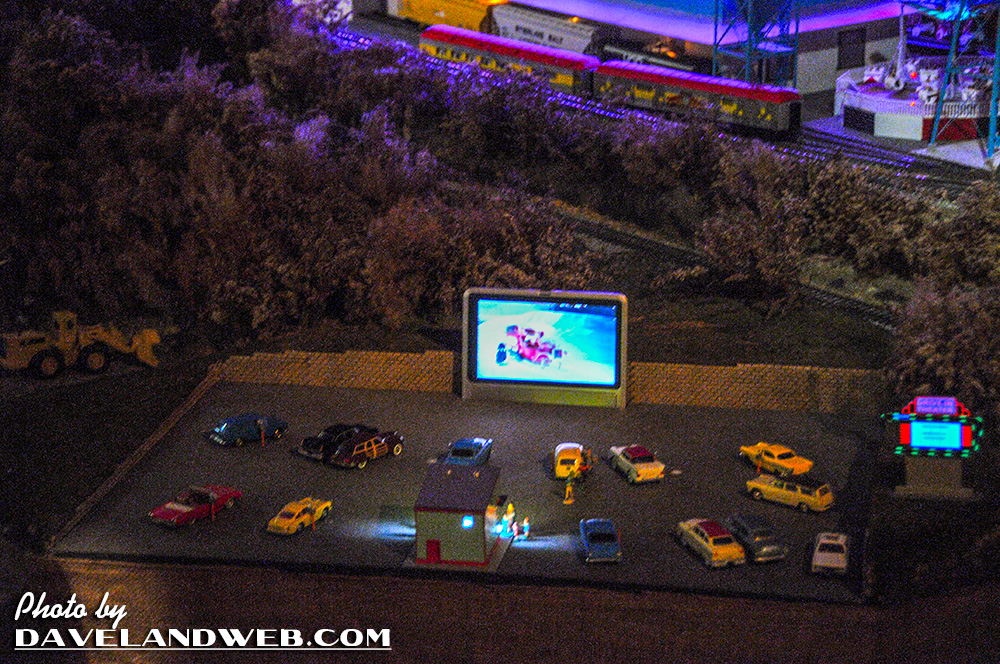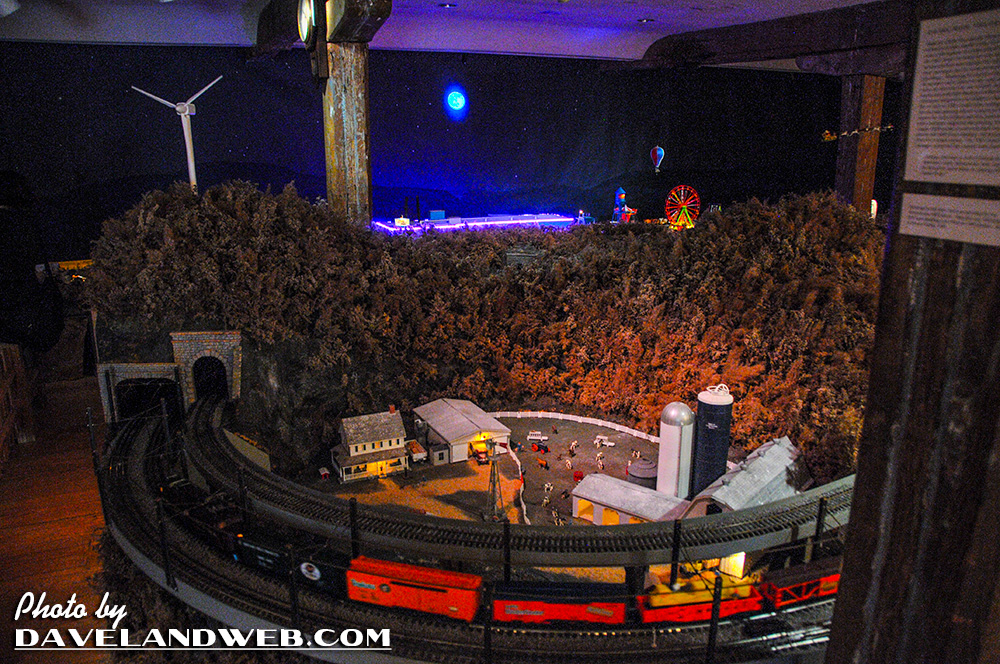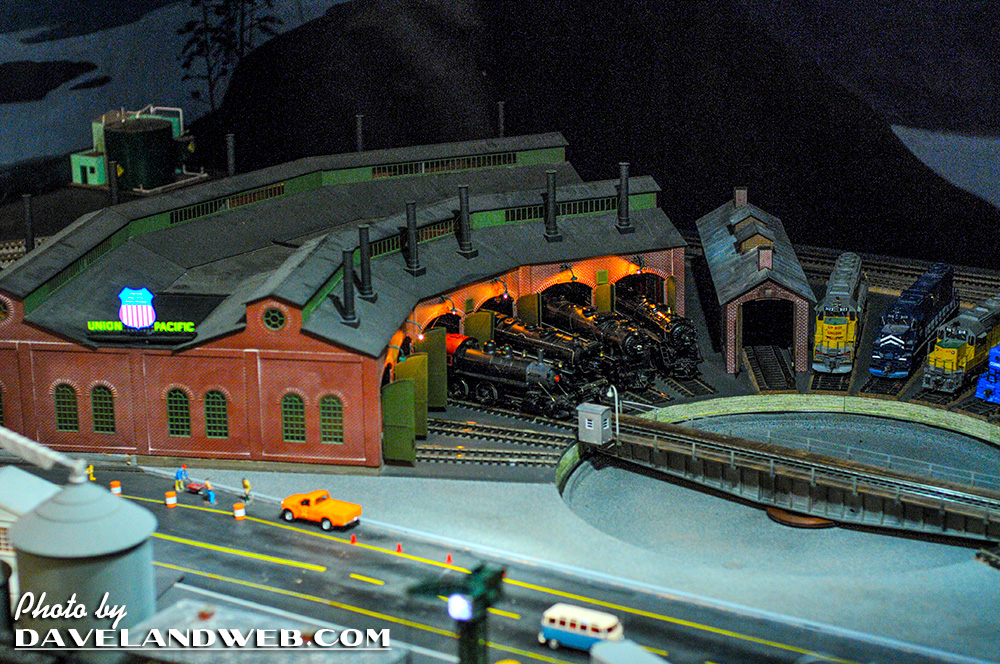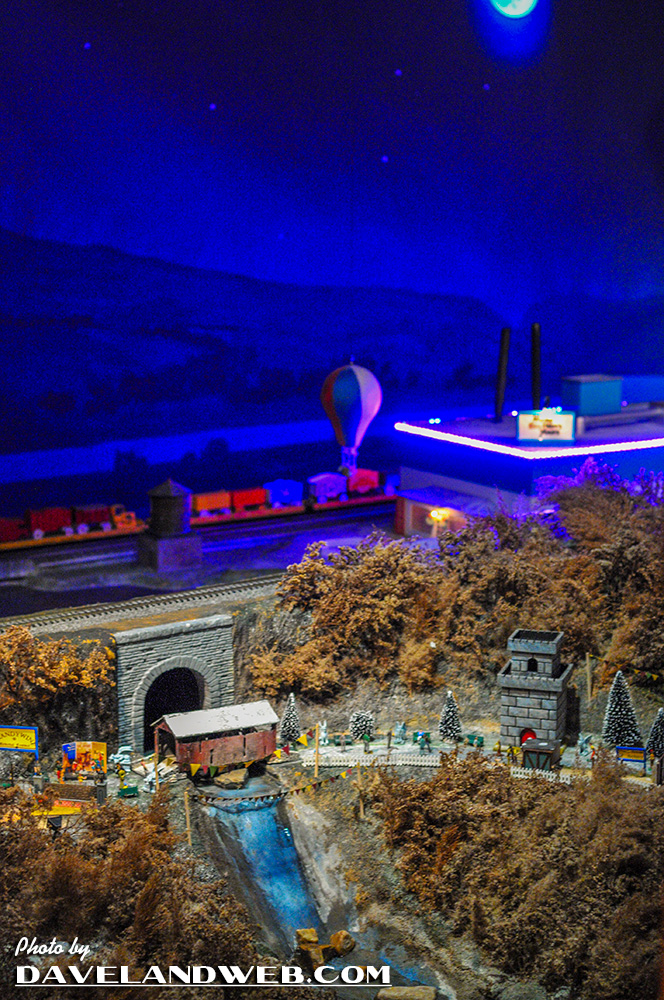 The Brandywine River Museum's train display is part of A Brandywine Christmas, on view from November 25, 2011 through January 8, 2012. If you happen to be in the area, do yourself a favor and check it out.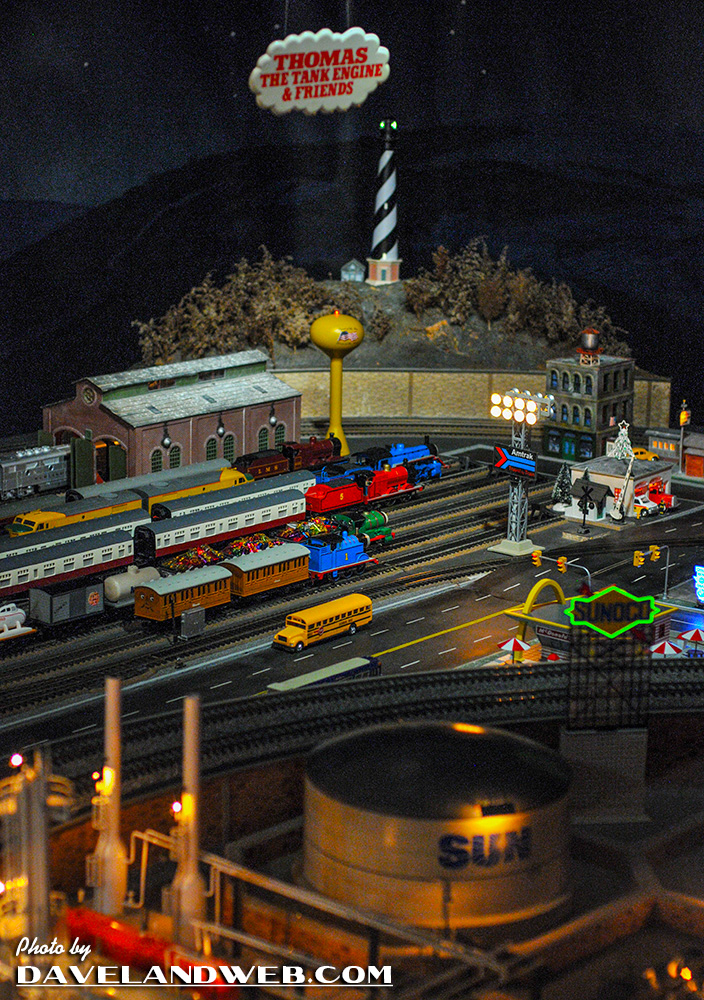 For more information about The Brandywine Museum, visit their
website
.
See more Brandywine photos on my
Brandywine web page.