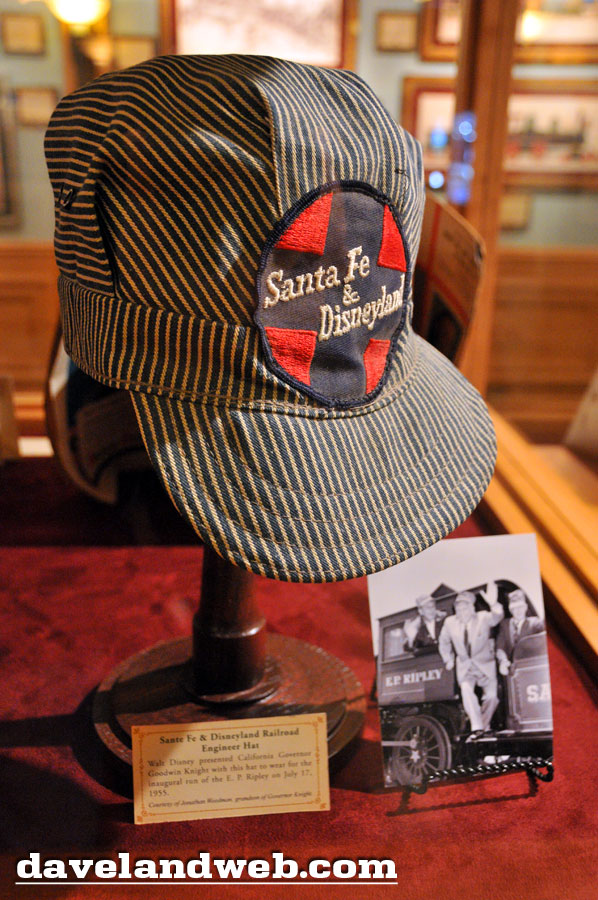 On my most recent visit to Disneyland, I was pleased to see the exhibit "All Aboard…A Grand Circle Tour of the Trains of Disney." The Disneyland Railroad is one of my favorite parts of the park; it is a rare occasion that I go to Disneyland without experiencing it. Many of the items at the Town Square Disney Gallery were very fun to see. The hat in photo #1 was presented to California Governor Goodwin Knight by Walt for him to wear on the inaugural run of the E.P. Ripley on July 17, 1955.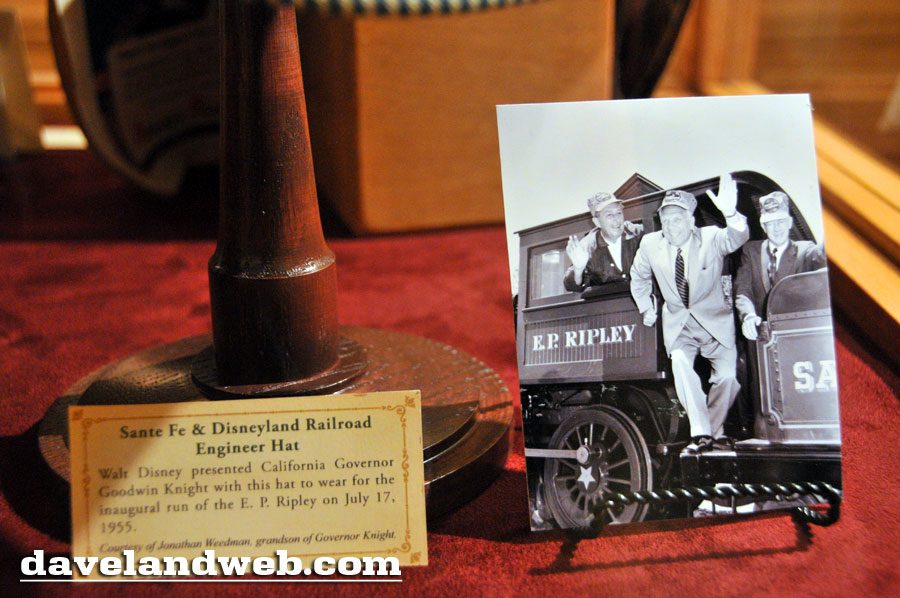 Here is the letterhead, envelope, luggage tag, and excursion pass for The Carolwood Pacific Railroad, Walt's own live-steam backyard railroad: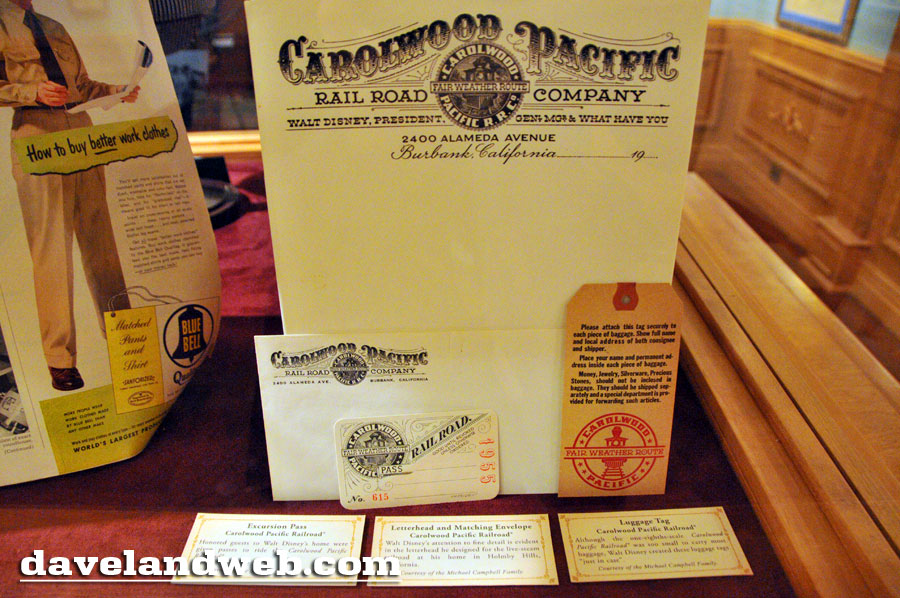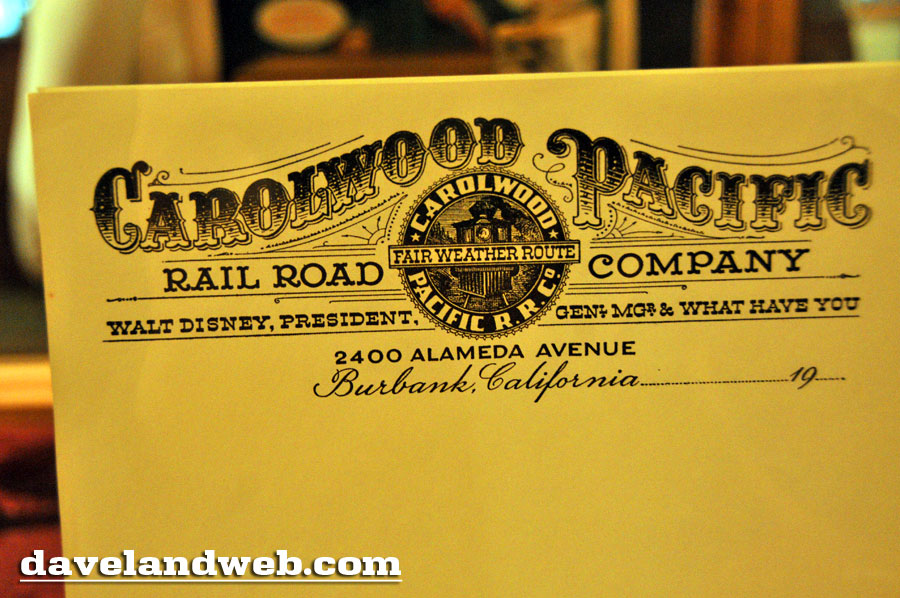 A MAPO/Walt Disney Production Builder's Plate built for the Fort Wilderness Campground at WDW; sadly, this railroad is no longer in existence there: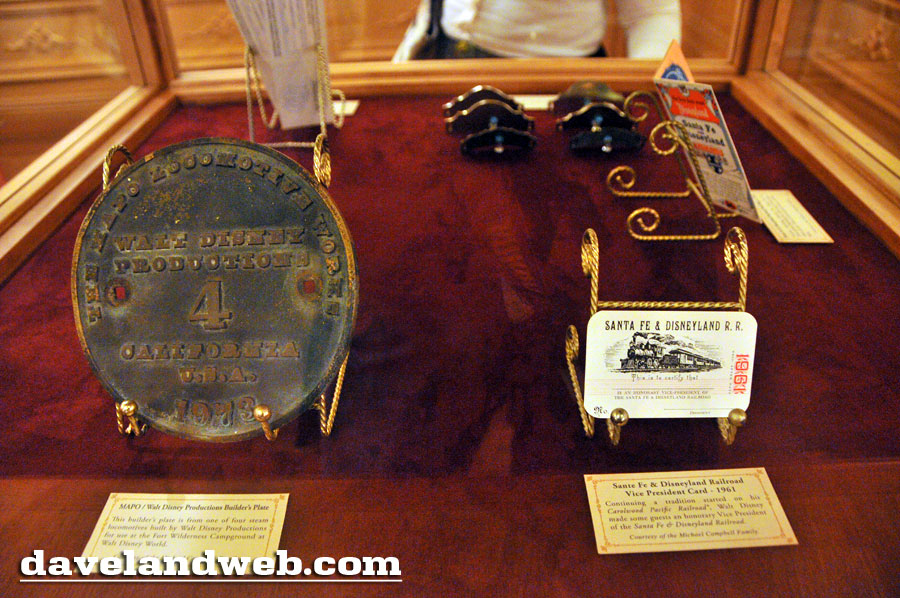 A 1961 Vice President Card for the Santa Fe & Disneyland Railroad, given out by Walt to certain guests: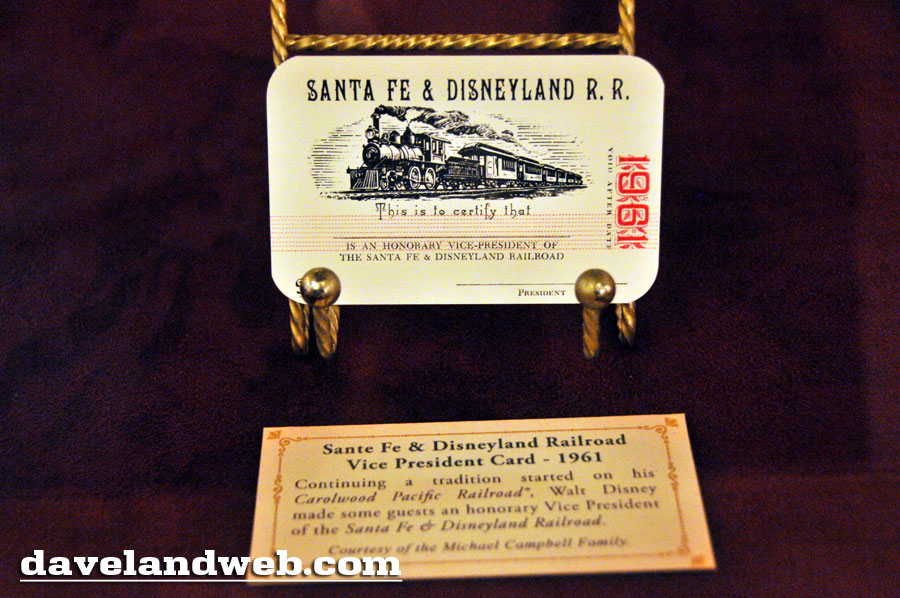 A park map from 1955 given to guests traveling aboard the Disneyland Railroad: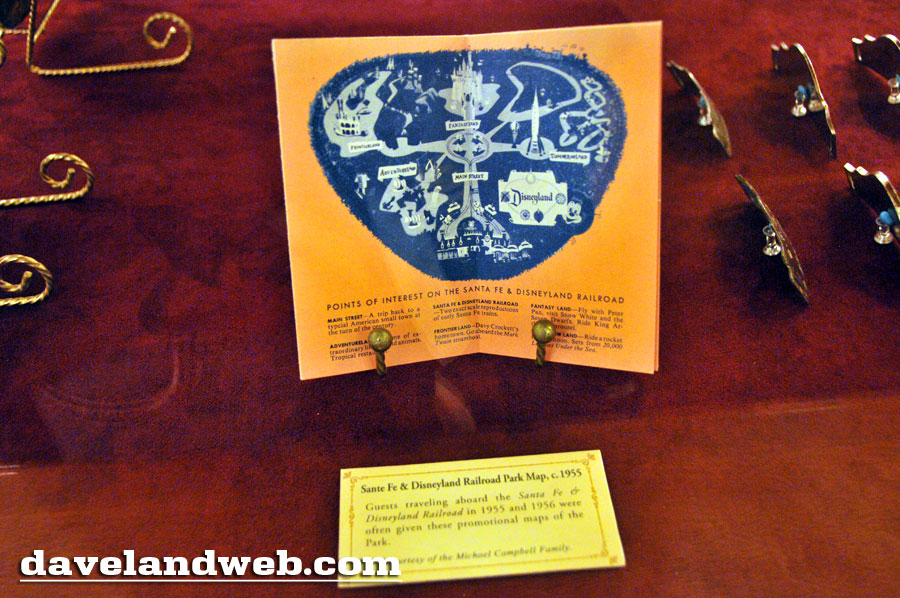 Railroad Hat Badges, which are highly coveted by collectors: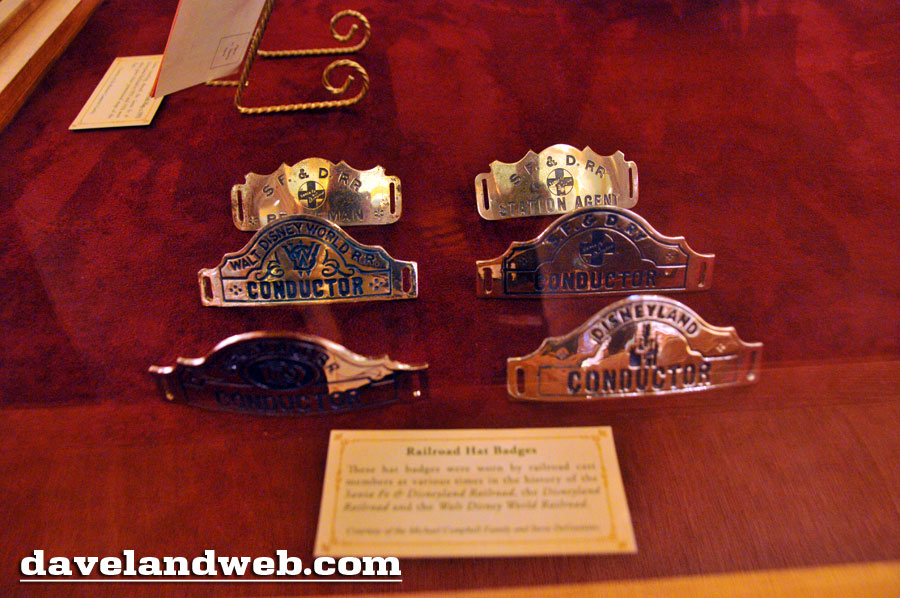 One of my favorite parts of the exhibit are the miniature of Walt's Barn and a miniature pot-bellied stove that Walt built himself in 1950. Originally built for the yellow caboose of his Carolwood Pacific Railroad, Walt also had a number of copies made and gave them to key animators at The Studio.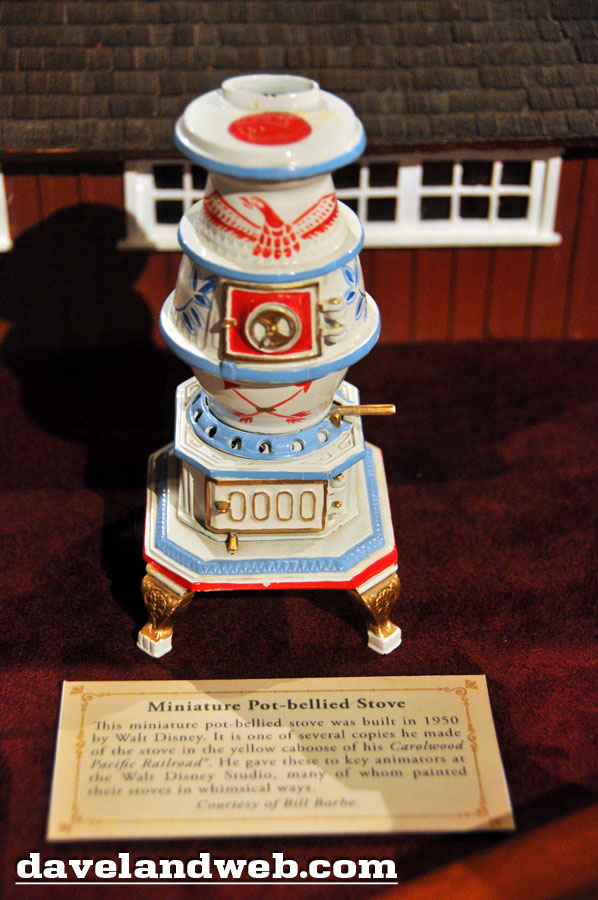 Naturally, it wouldn't be a true train exhibit without a model train running overhead: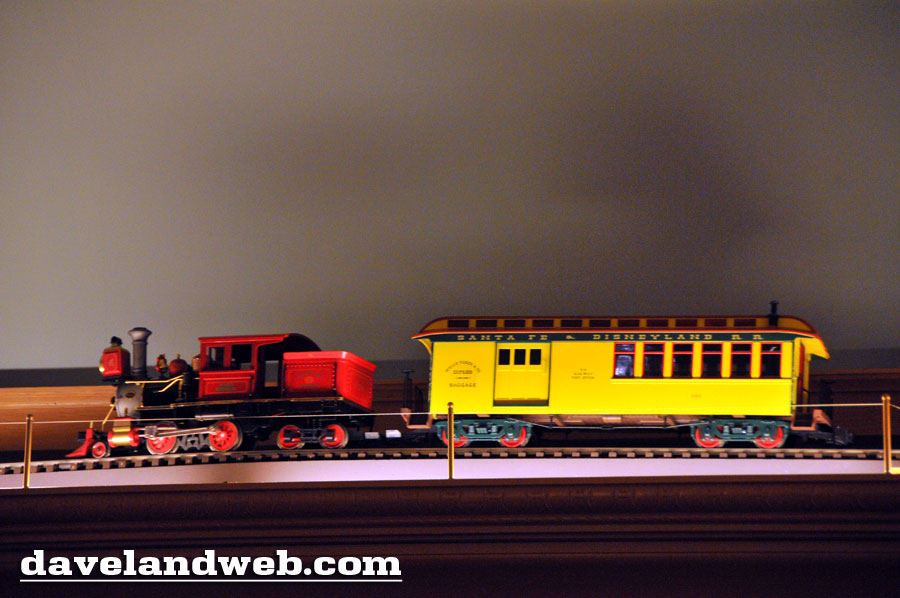 On a similar topic, David Leaphart has recently published 2 books about the aforementioned Fort Wilderness Railroad. Although it no longer exists in Orlando, these fascinating books cover the complete history of this beloved Railroad.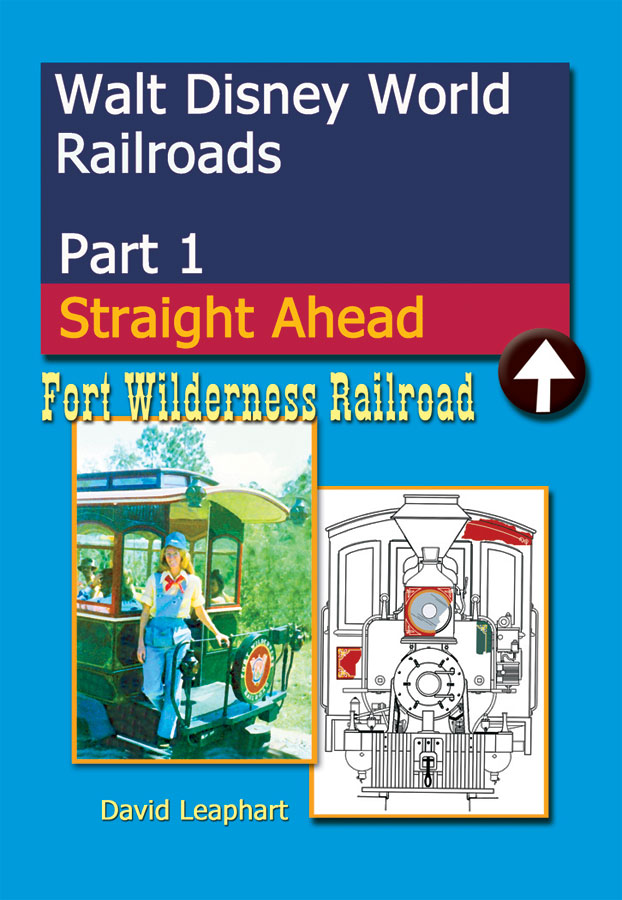 Exhaustively researched and filled with rare photos, these books are a must-have for any Disney Railroad enthusiast.

One thing I learned from this book was that the trashcans shown in this Disneyland Indian Village photo were "recycled" and shipped off to Orlando for the Fort Wilderness Campground after the Indian Village closed down in Anaheim.
The first edition of these books is no longer available; the second edition is planned for release in a couple of months. You can email David for up-to-date information at:
dleaphart@steelwheelonsteelrail.com
Don't want to wait? Leave a comment on today's blog, mention the Fort Wilderness Railroad books, and you'll automatically be entered to win a set. Leave your comment before noon (Pacific Standard time), Monday 12/12 and you'll be entered into the random drawing. Your name will be announced on today's blog post. What a deal!
See more vintage & current Disney Gallery in Town Square photos on my
Disney Gallery web page.