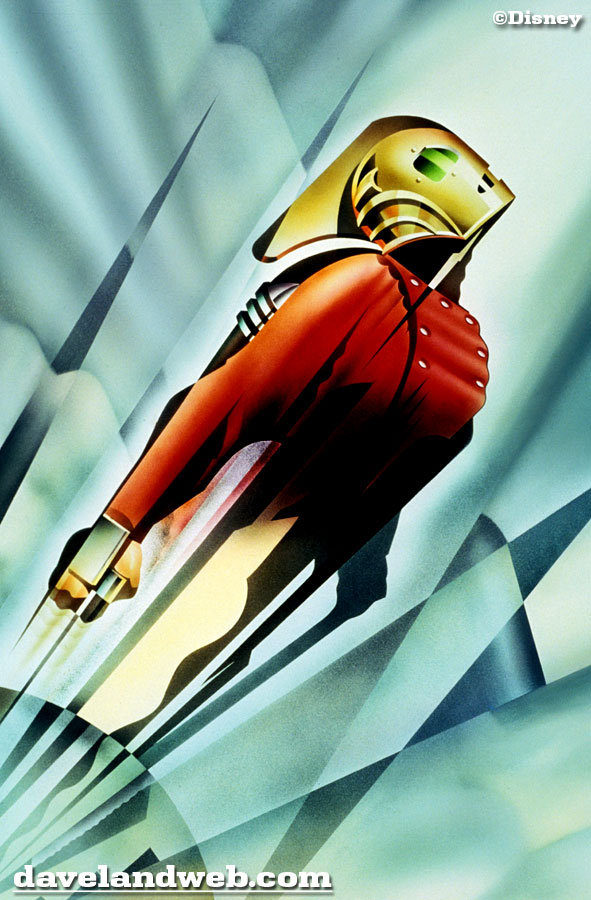 "The Rocketeer" is one of those hidden gem classics that never really got the recognition or audience that it deserved. Even though it earned a $20,000,000 profit (as in PROFIT, after subtracting the budget...not just total ticket sales), it fell far short of the blockbuster that Disney had hoped it would be. Sequels were cancelled, and the studio quickly lost interest in the movie that it had once fervently supported.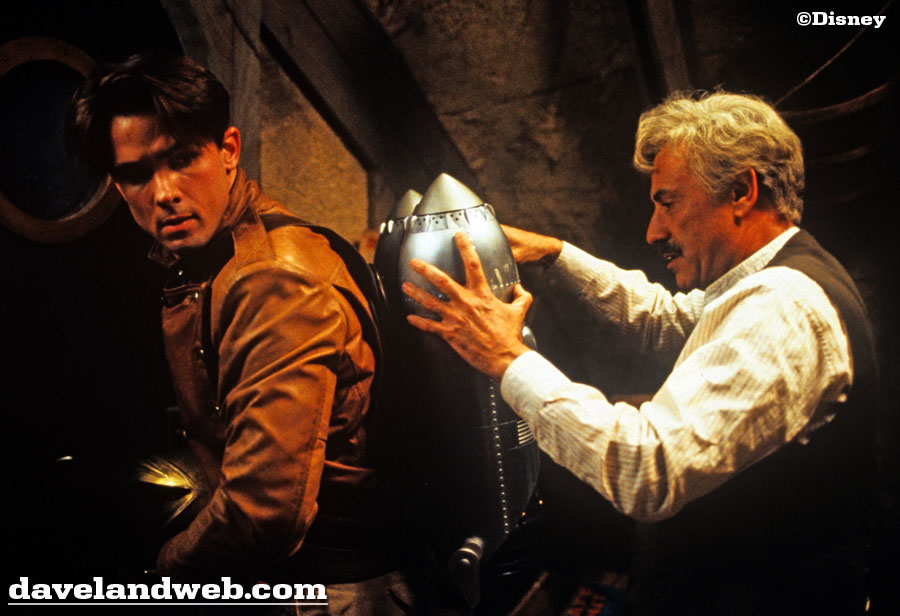 After a few poor quality transfer VHS and DVD releases, Disney has finally polished off a high-def Blu-ray release that is worthy of this highly enjoyable film, starring the ageless Billy Campbell...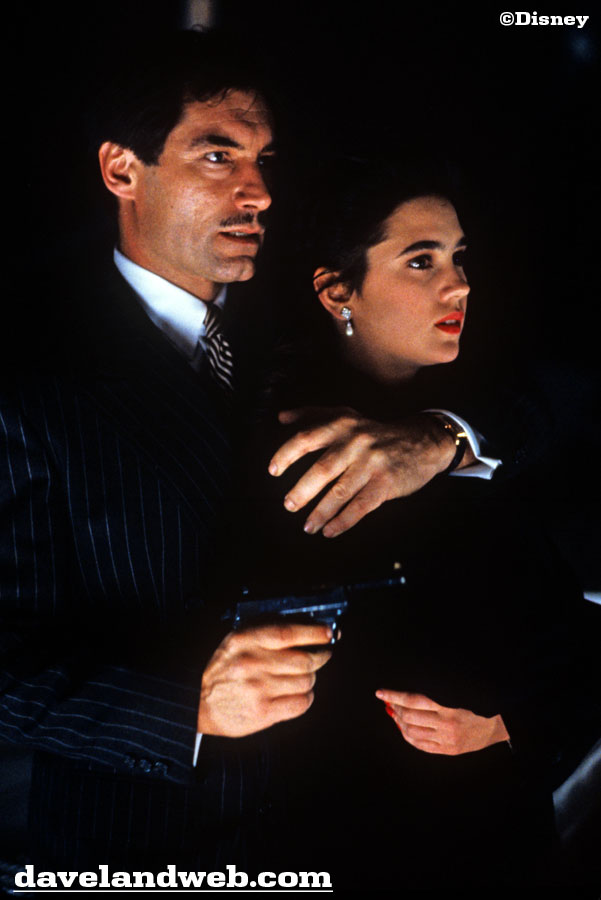 the hissable Timothy Dalton...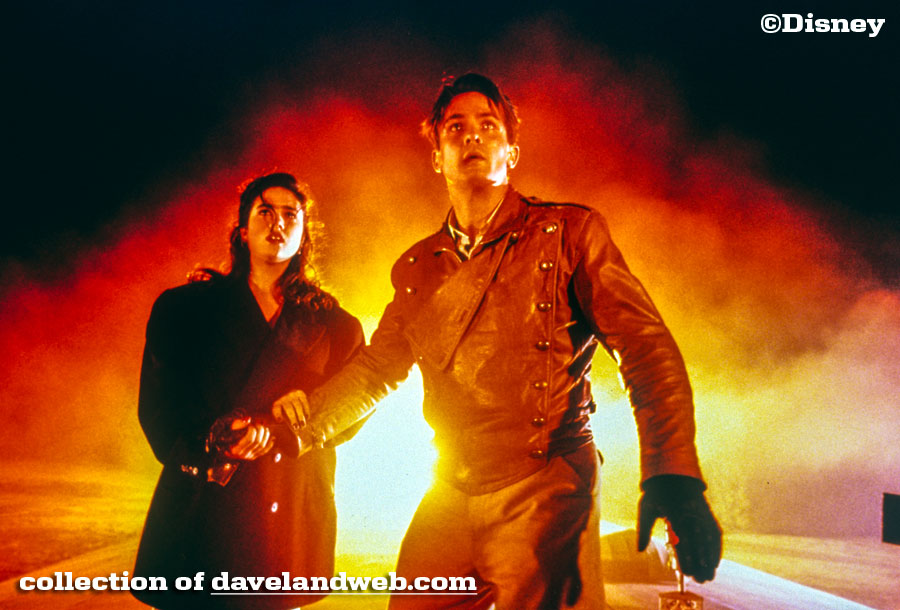 ...and the sweetly romantic duo of Jennifer Connelly & Billy Campbell. The Blu-ray transfer is absolutely pristine, capturing all of the gorgeous period colors and details that make "The Rocketeer" so evocative of the late 1930's.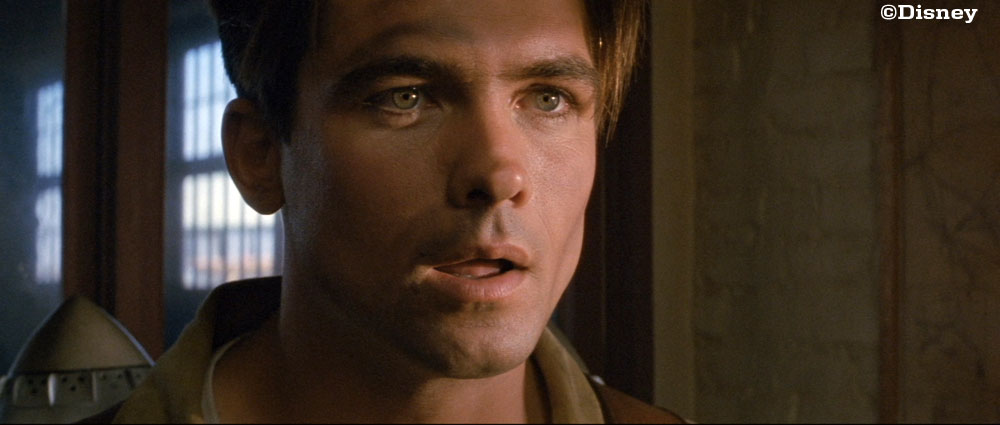 On the flip side, this 20th Anniversary Edition is baffling...the only extra is a theatrical trailer. Are you kidding me?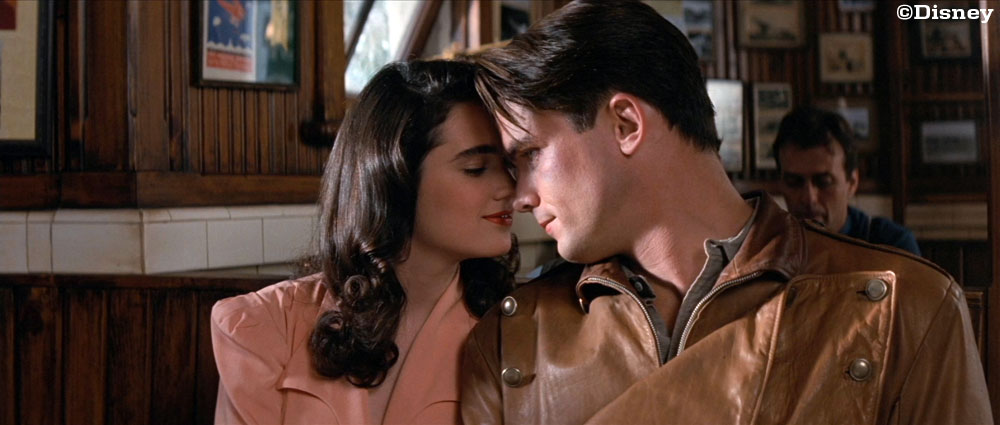 Sadly, this is probably the last hurrah for this film on home video. I doubt that fans will ever be able to expect much else to be done to celebrate this little gem.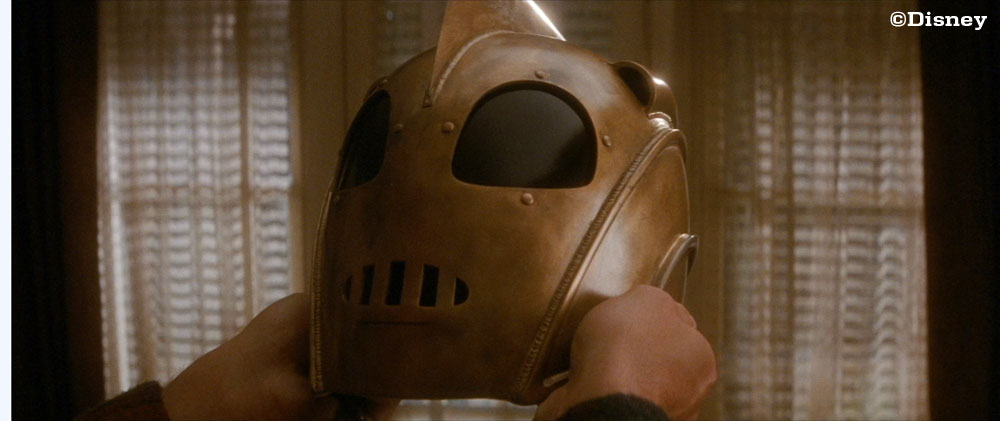 See more Daveland Rocketeer photos at my
main website.