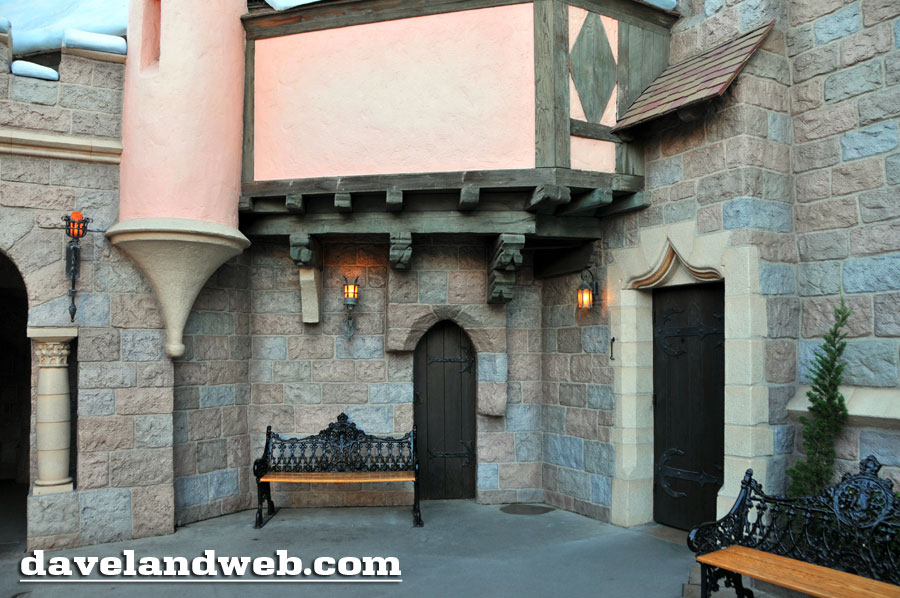 It's funny how things happen; recently, I discovered the joys of this quiet bench near the castle. For Dapper Days, I wanted to find a quiet place to sit my tired rump down...unfortunately, it happened to be at a time that the Parade was going down Main Street. Lo and behold, this magical bench appeared to me, completely devoid of anybody sitting on it. Ah...peace at last. I was able to rest my dogs and take a breather while my friends battled through the parade traffic. Next thing I know, this random vintage 1950's shot of the very same area (albeit a different bench) popped up and I had to have it for my collection.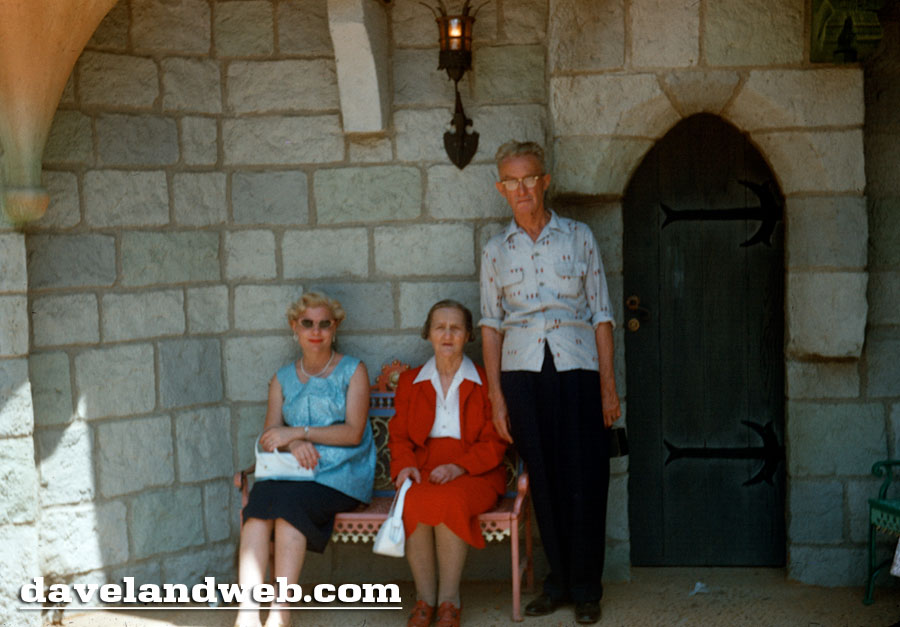 And here I thought I discovered it first. So much for that! See more vintage & current Sleeping Beauty Castle photos on my
Sleeping Beauty Castle web page.