Today's post focuses solely on the Adventureland Bazaar; one of the few stores that has kept the same name over Disneyland's entire history. Unlike "Dragnet," only the merchandise has been changed to protect the innocent...not the name.
The recently acquired addition to my collection shows the entrance to the shop...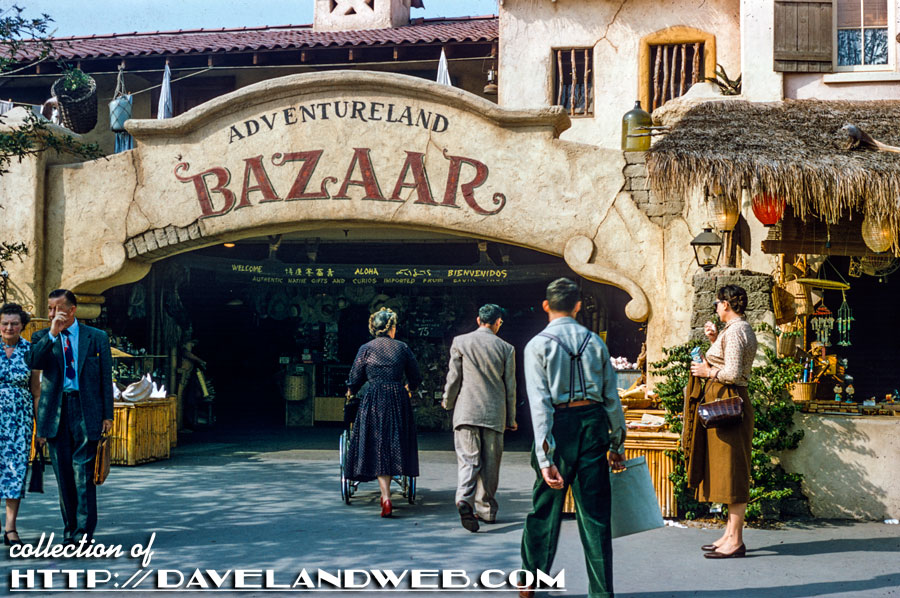 and when properly adjusted, shows a decent view of the unique wears that one could find here circa August 22, 1955: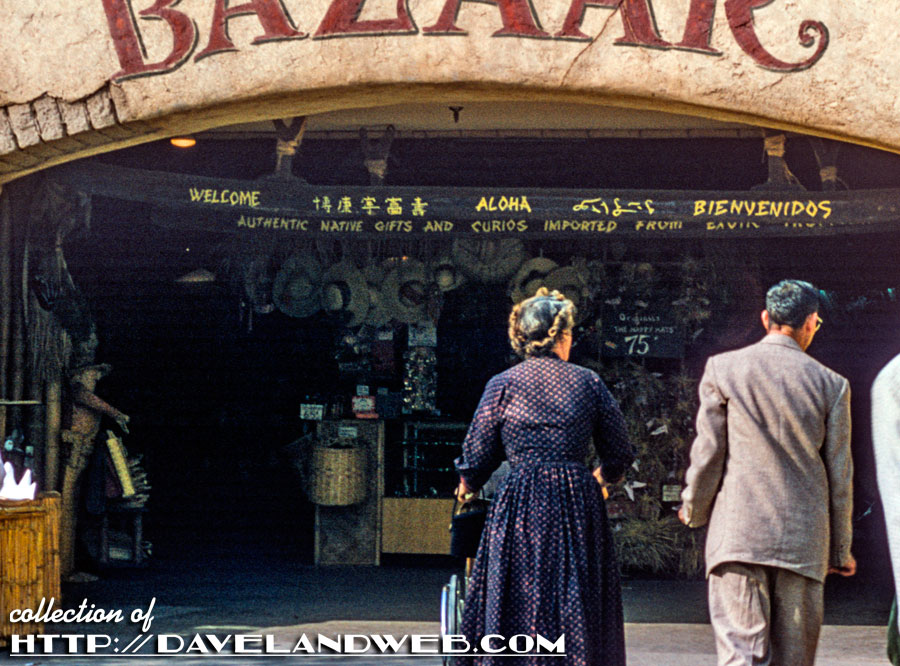 Two more vintage 1950's views for you to see: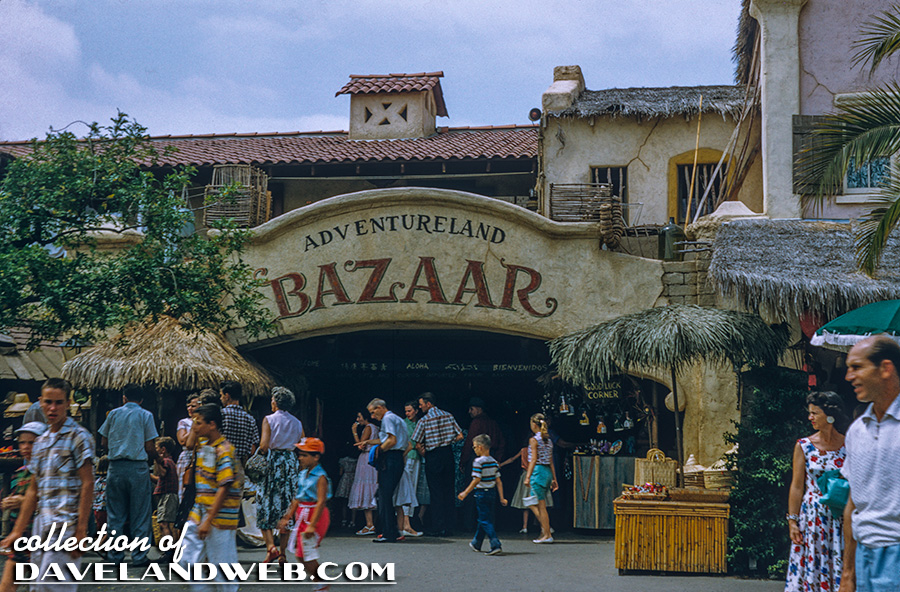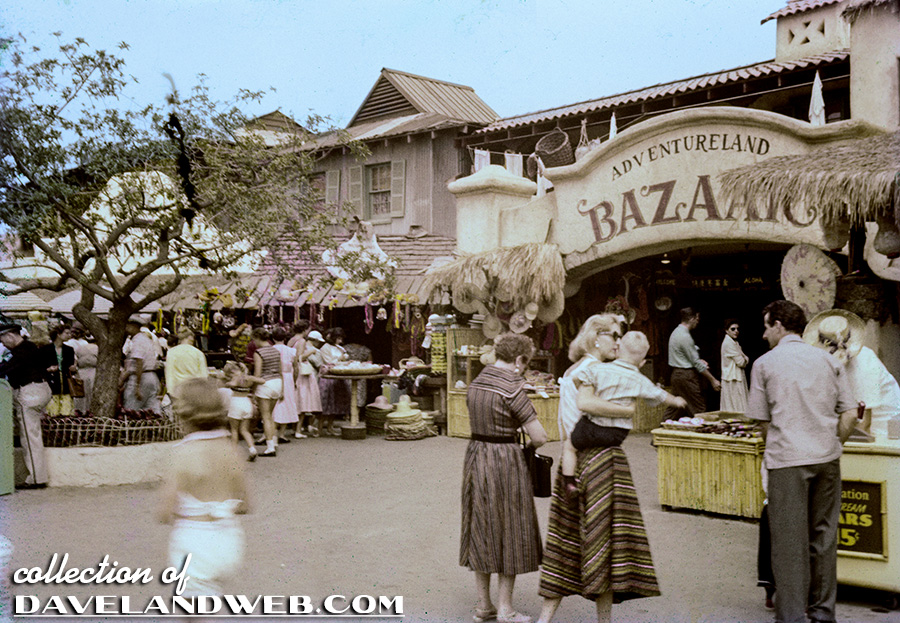 And a few contemporary shots: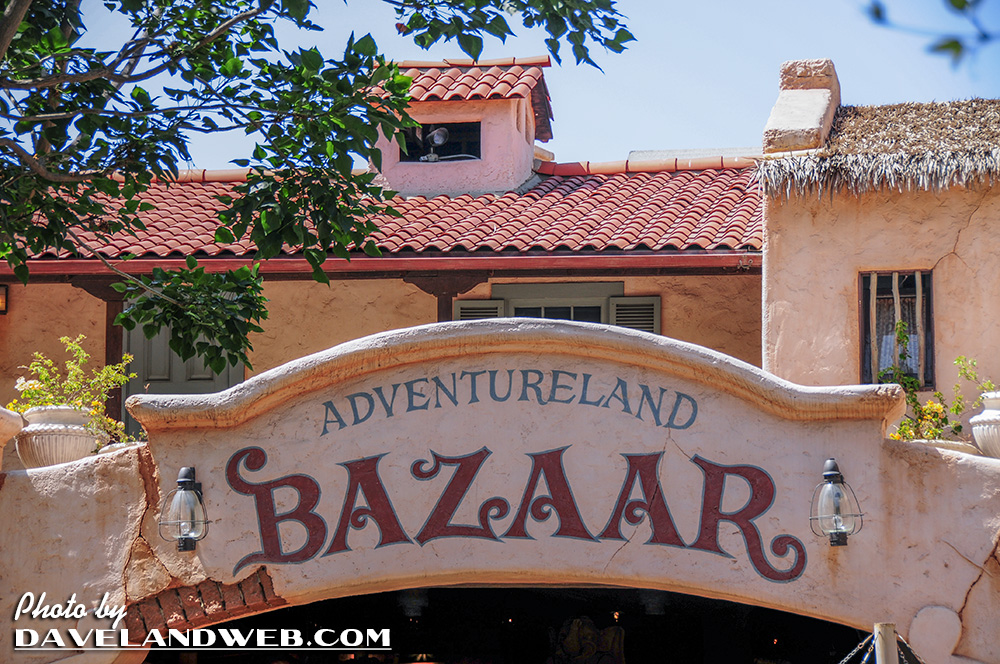 Sadly, rather than exotic treasures, the majority of items for sale here today are mounds of plush and other somewhat cheap souvenirs that serve to further push the Disney brand: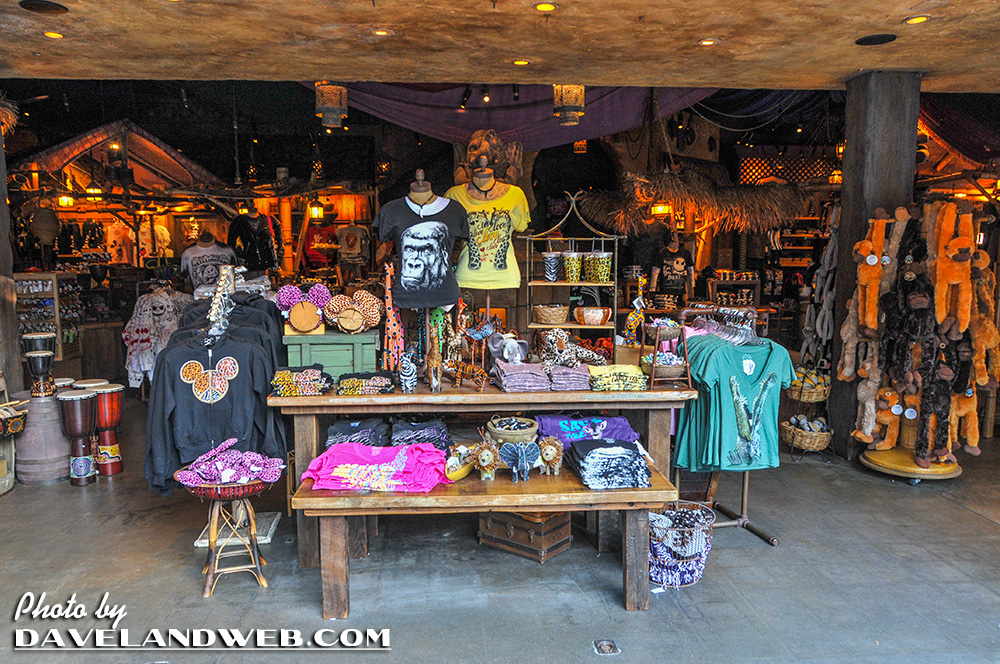 Still, the shop does look magical at night!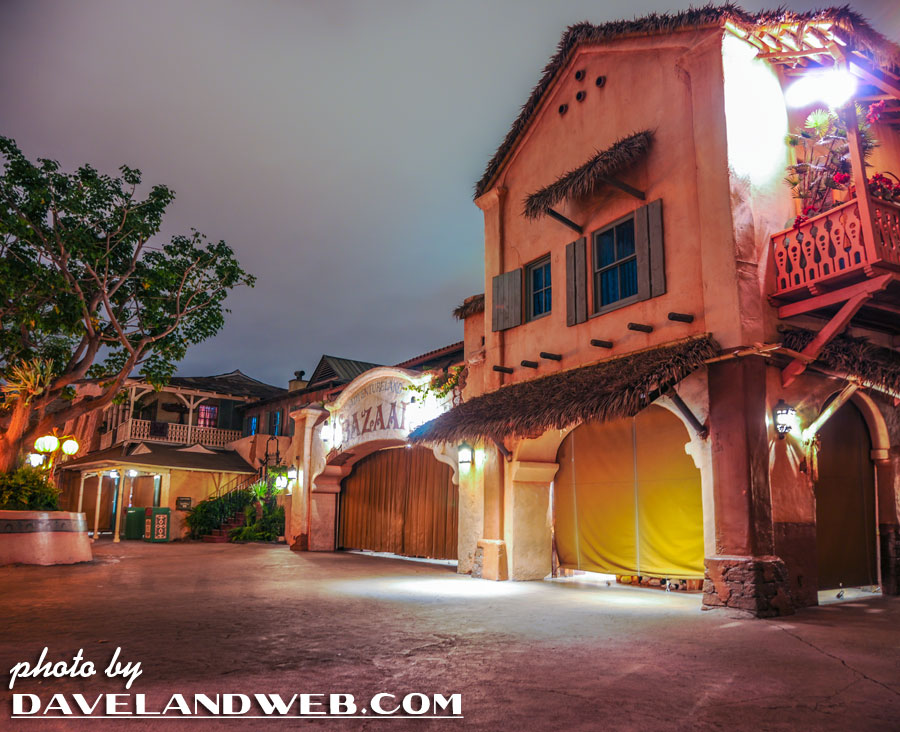 See more vintage & current Adventureland photos on my
Adventureland web pages.