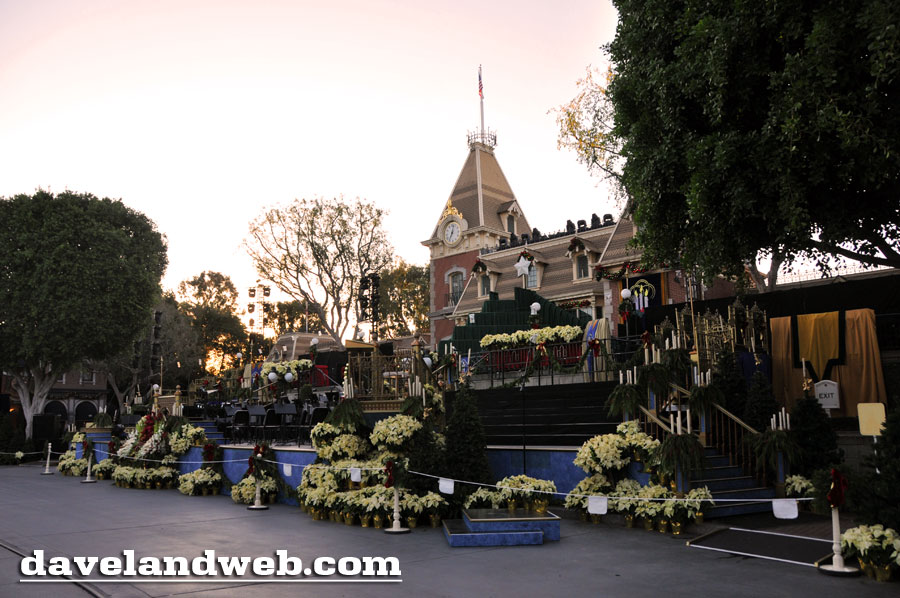 The Annual Christmas Candlelight Processional at Disneyland is one of my very favorite things. The program is basically the same each year, but it is so beautifully done that I can hardly wait for the opportunity to see it again. This year was a first for me; just like the majority of people (and we're talking hoards!), I took my chances and hoped for a good standing spot with a semi-decent vantage point. Gary Sinise was the celebrity this year who did the reading of the story of the first Christmas. He was a wonderful choice.
It was daylight when I got to Town Square and sound checks were being run.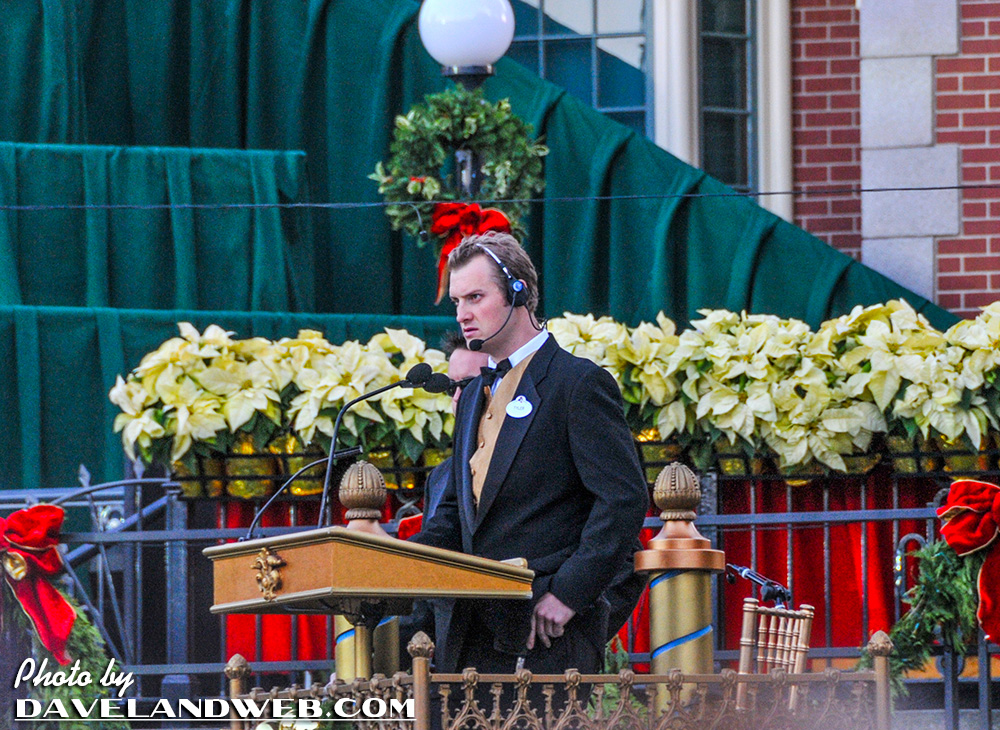 by the time the program started, the Christmas Tree had been lit and it was dark out.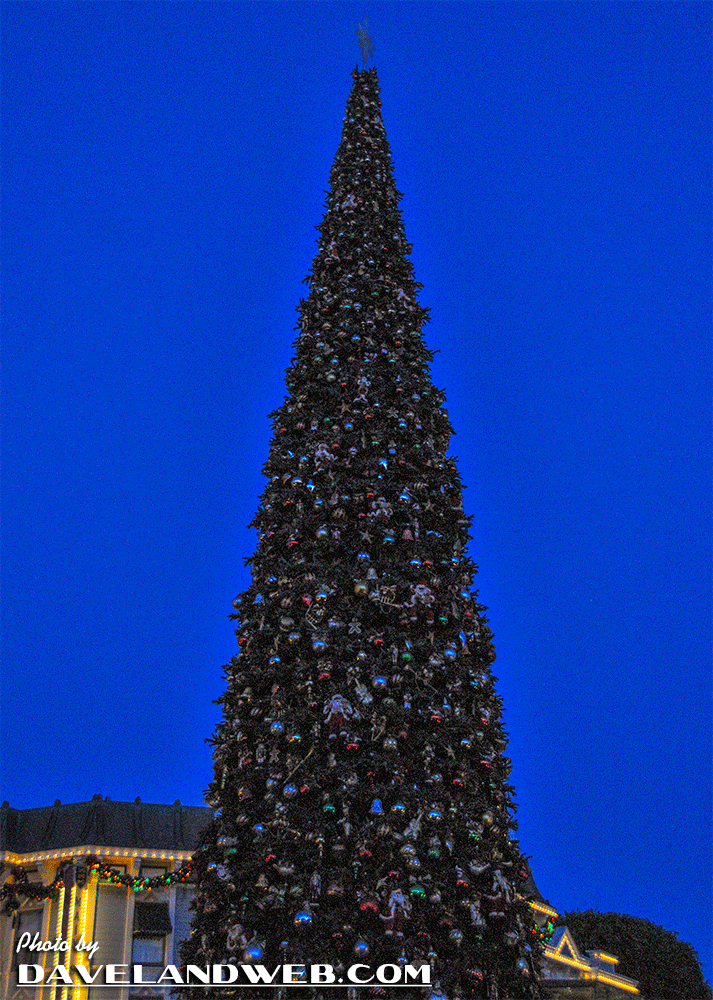 To hear and see the carolers march down Main Street is quite a sight; absolutely breathtaking.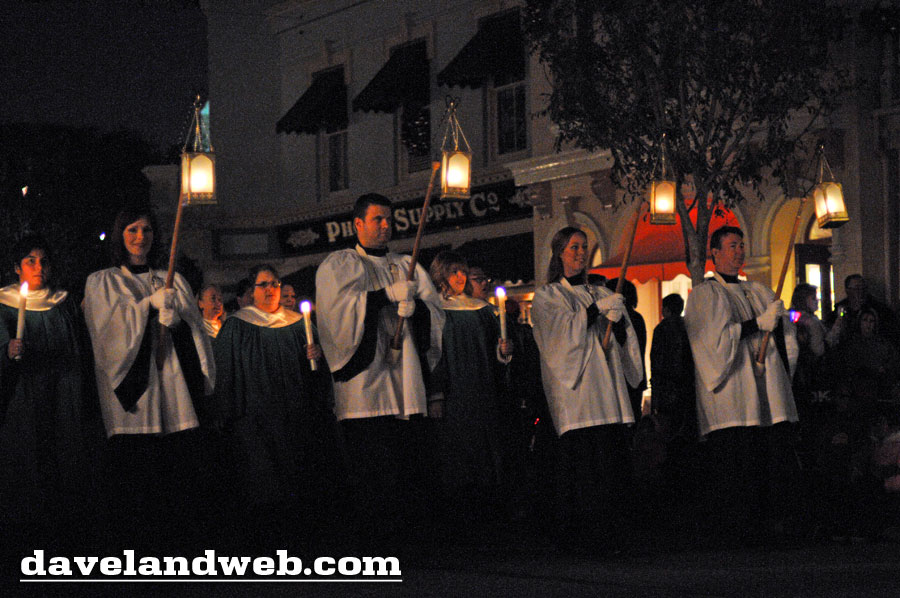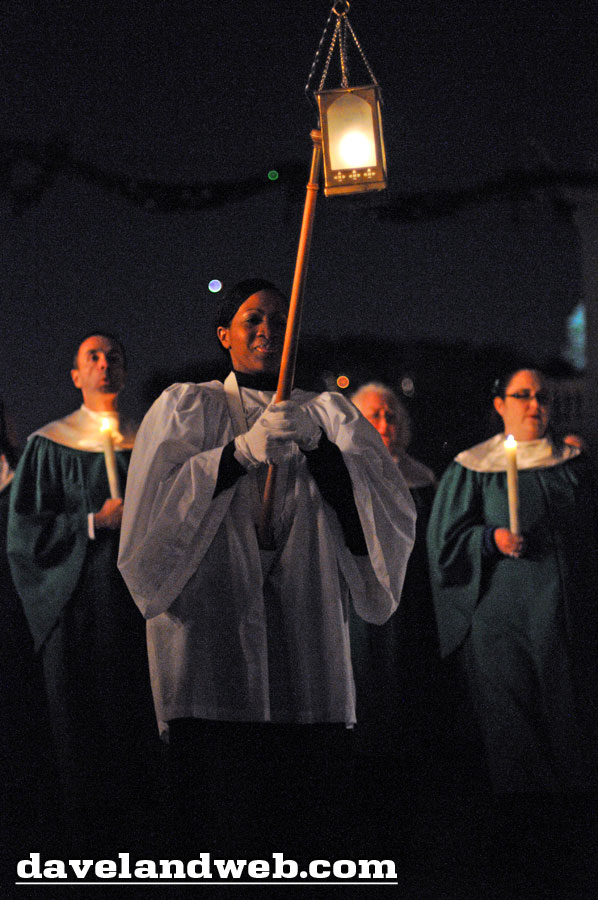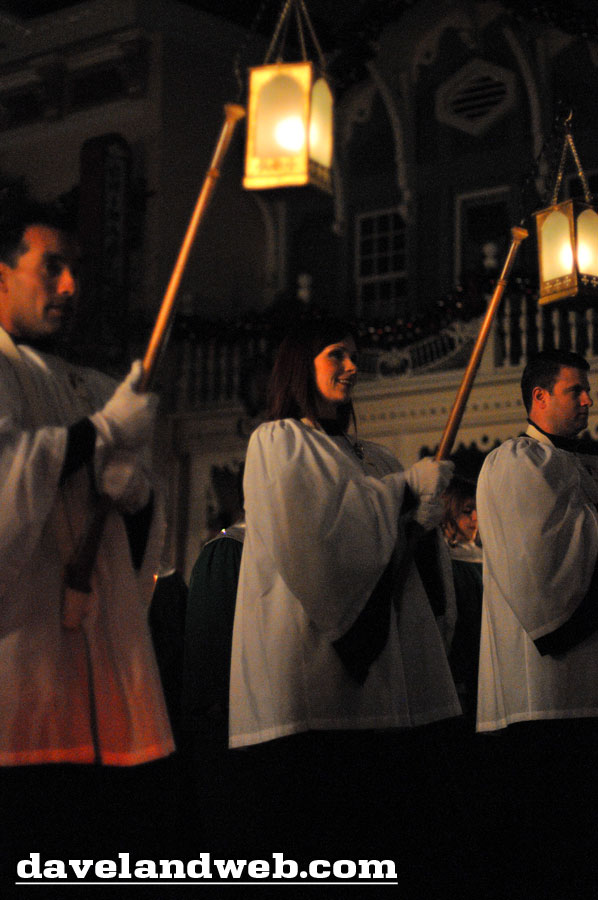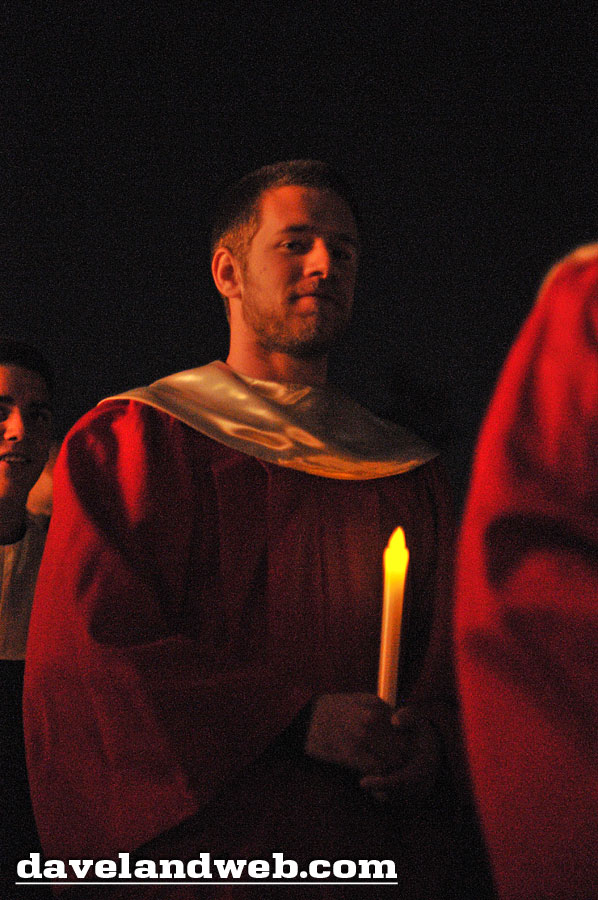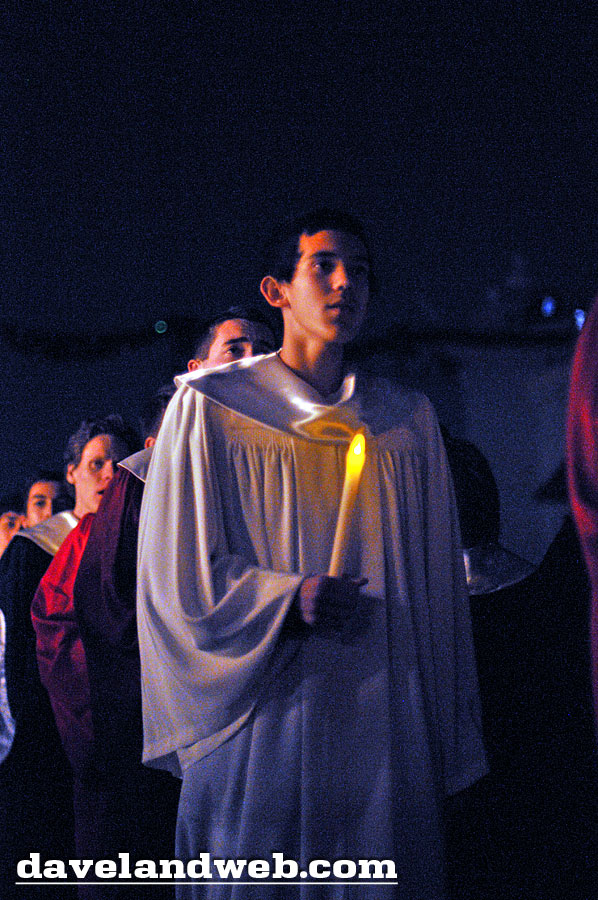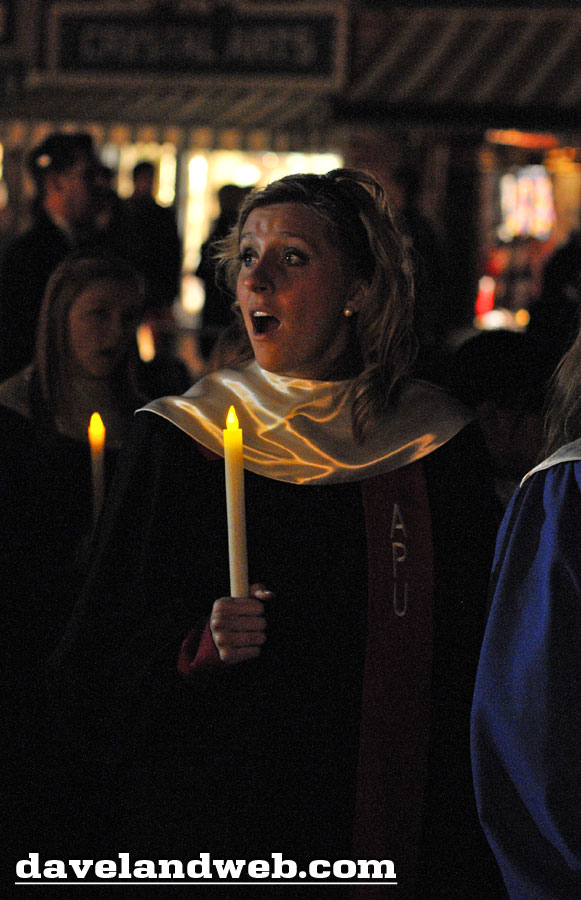 The Caroling Christmas Tree on the steps of the train station is also a sight to behold: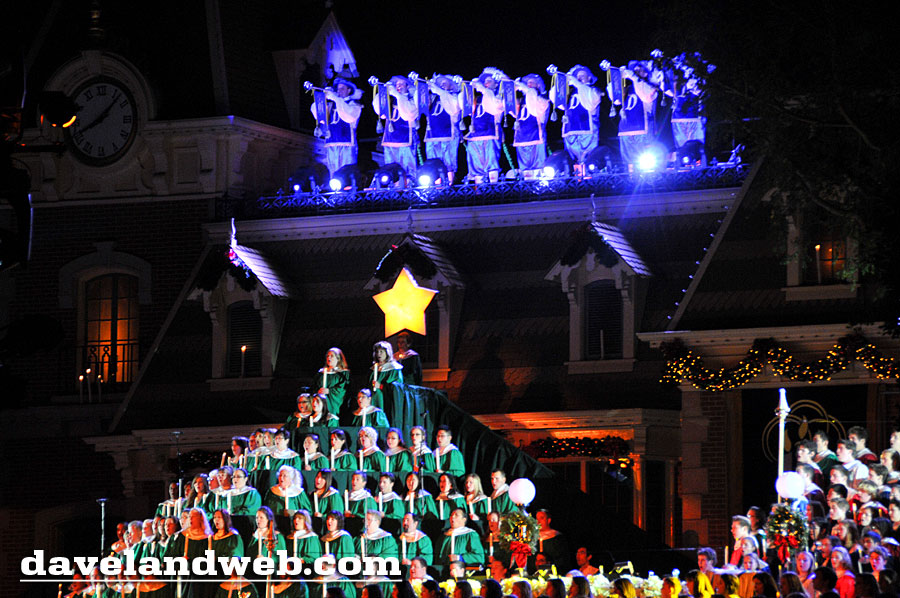 Conductor Nancy Sulahian led the orchestra again (winds be damned!), with "Silent Night" soloist Drew Tablak singing my very favorite portion of the program.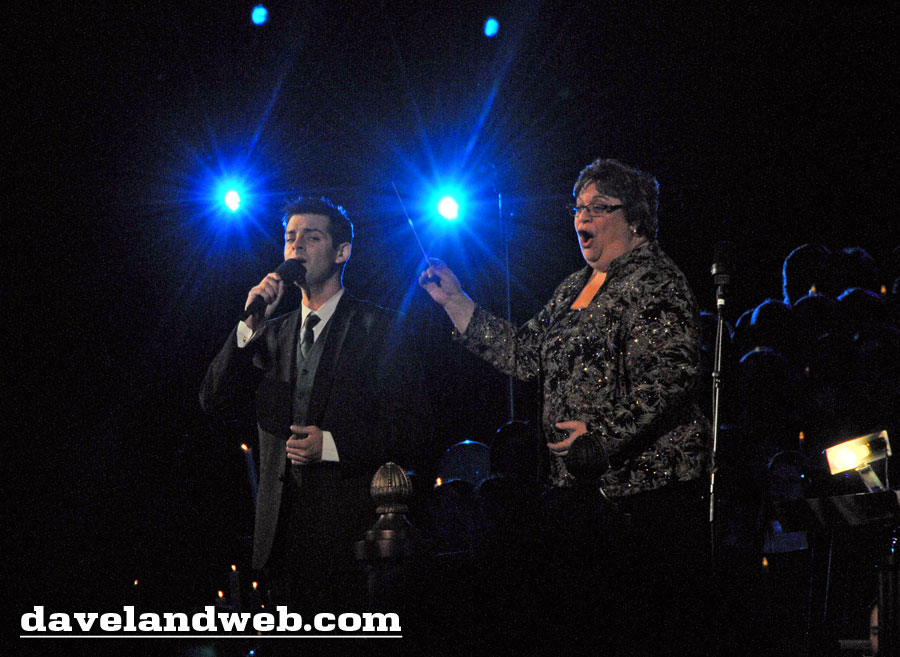 You might also have seen Drew in the park as one of the Dapper Dans. His voice was truly amazing.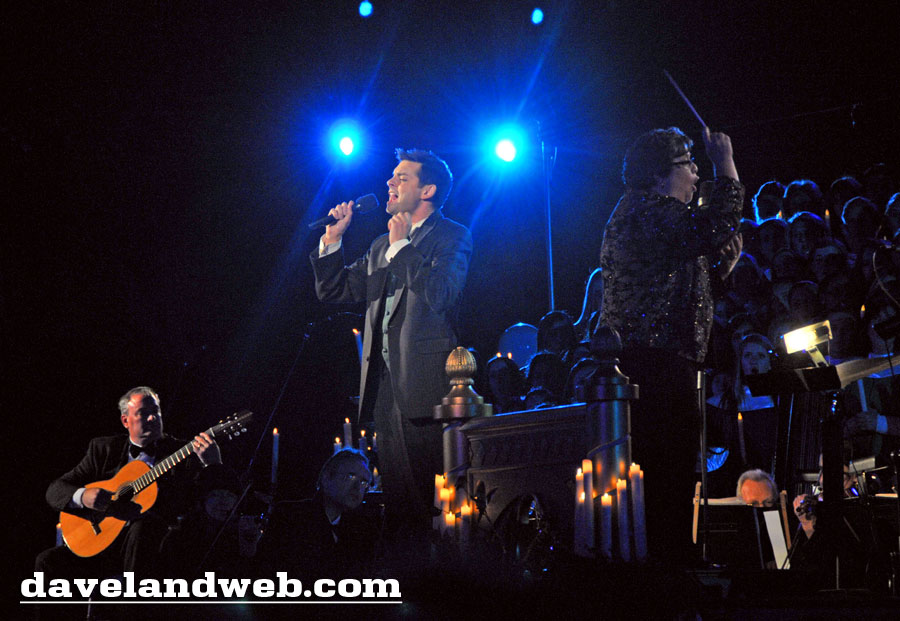 The trumpeters on top of the Train Station are also a great touch: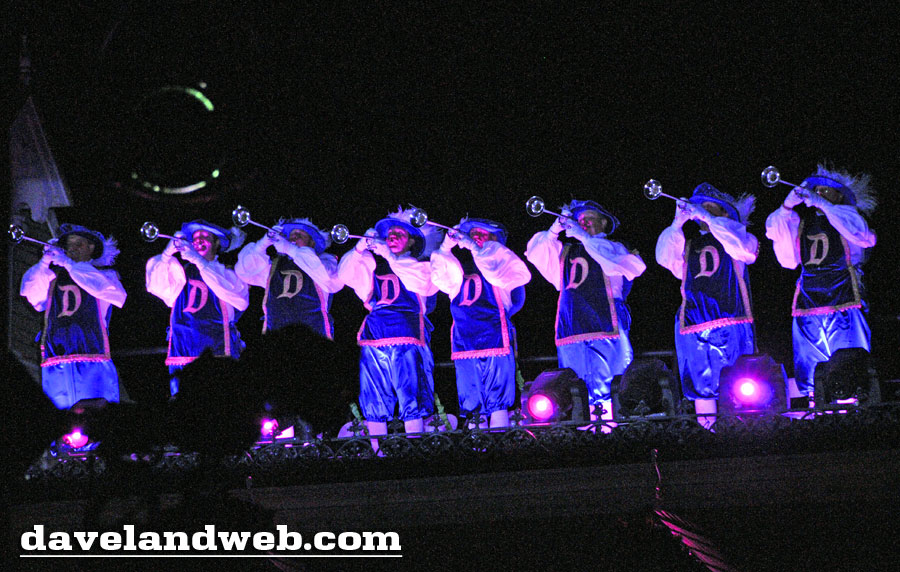 Gary Sinise did a stupendous reading; very moving.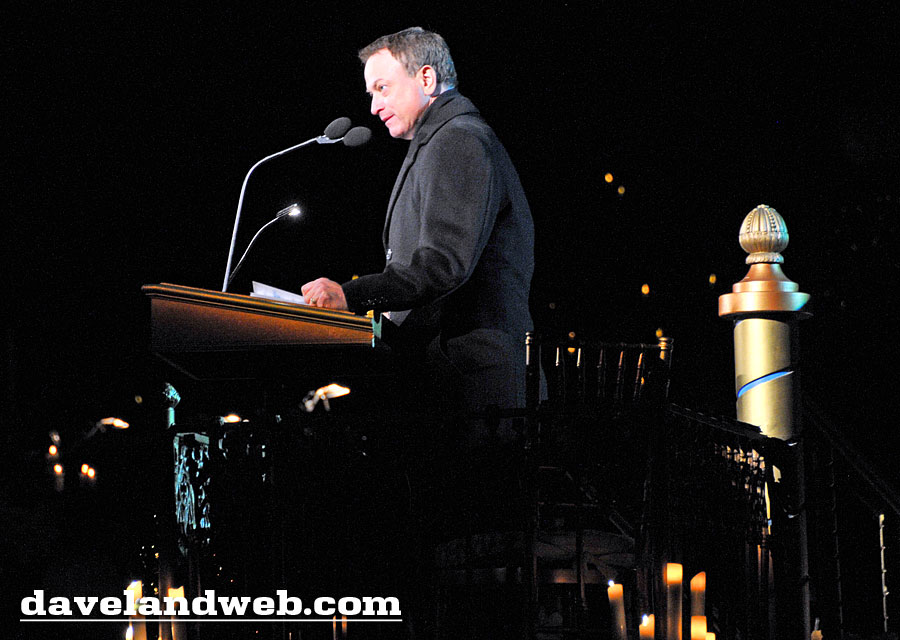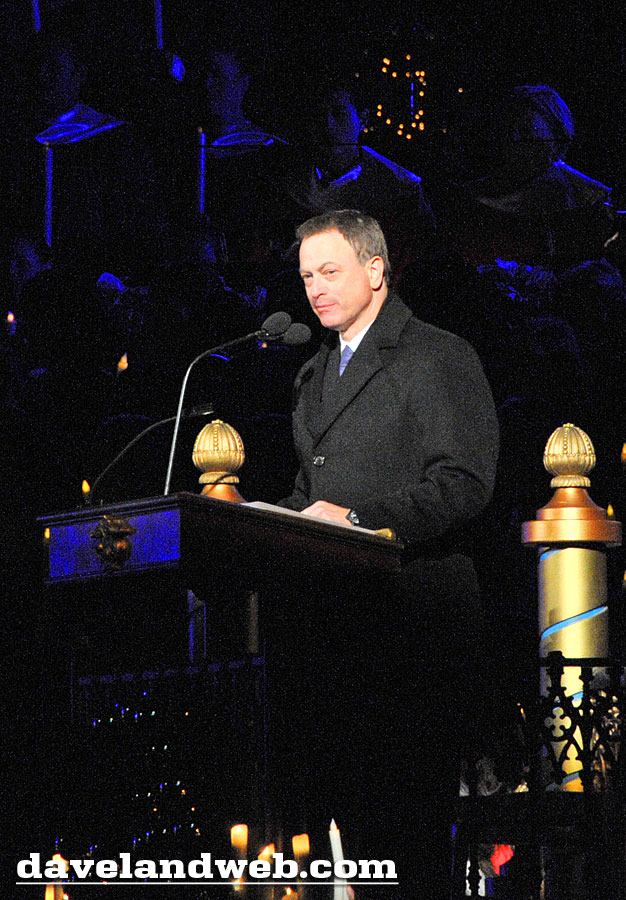 As an extra bonus, here's the back side of the trumpeters: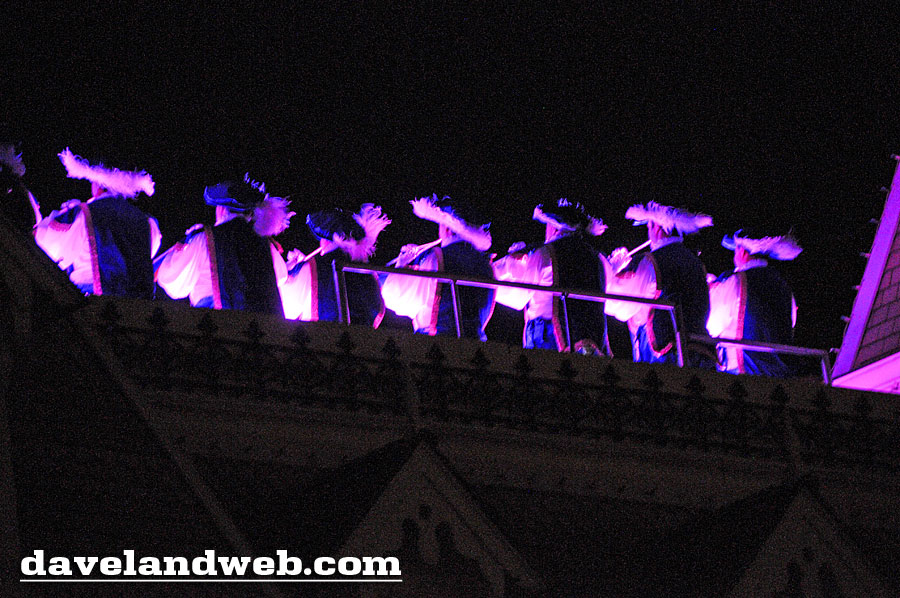 If you celebrate Christmas, you should definitely catch this show next year. If you love beautiful music, Candlelight will also move you. Thanks Disneyland for carrying on this wonderful tradition since 1958.
See more vintage & current Candlelight Processional photos on my
Candlelight web page.