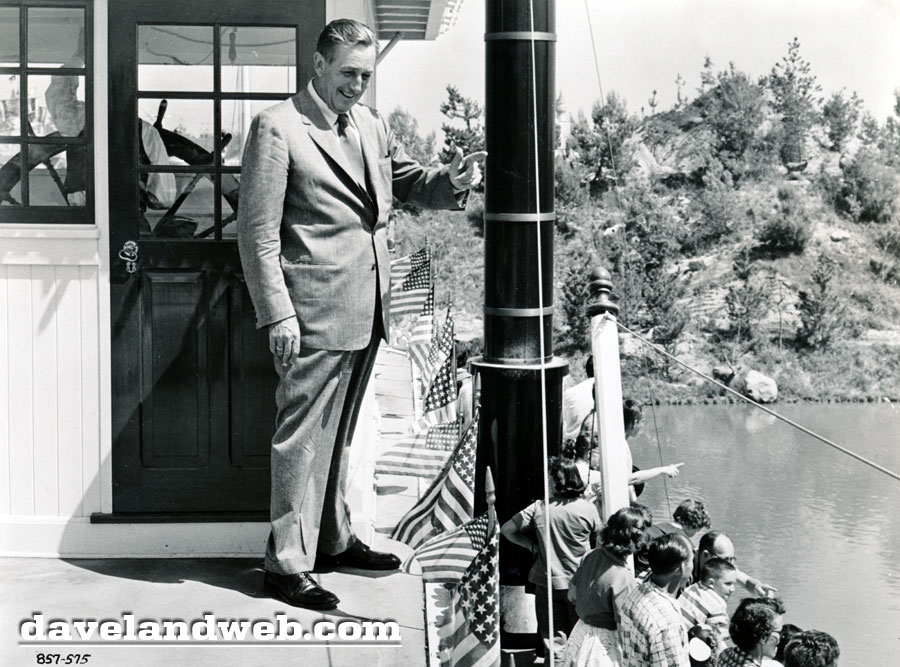 Like a proud father, Walt is beaming as he stands atop the Mark Twain, taking another journey around the Rivers of America while his guests stare at the wonders he has created on the banks.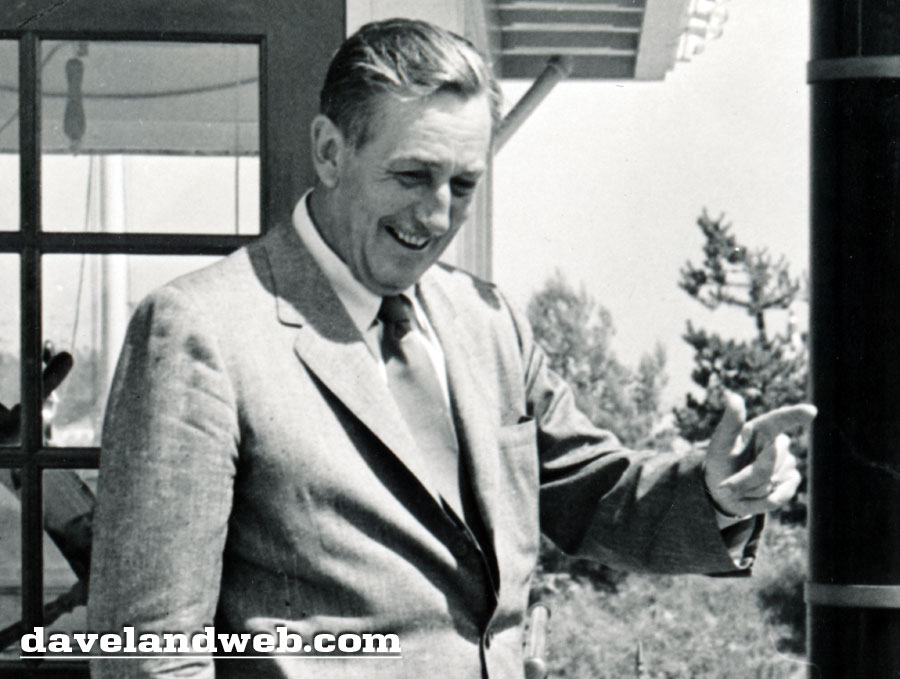 Zooming in, it makes my heart glad to see him looking "pleased as punch" about the park that finally came to fruition, just as he envisioned it.
See more vintage & current Mark Twain photos on my
Disneyland Mark Twain web page.