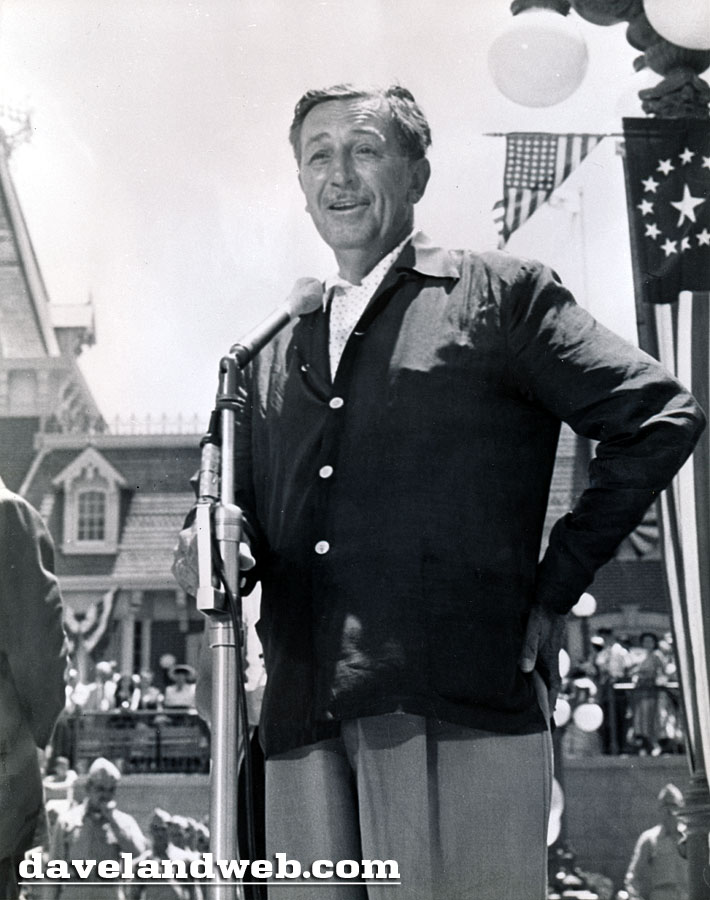 For Disneyland's 25th Anniversary in 1980, the marketing department released a number of photos from the vaults to stir up the nostalgia factor for guests. Here are a few of those images, accompanied by the corresponding publicity blurbs:
DISNEYLAND DEDICATION—
With a coast-to-coast television audience of millions looking on, Walt Disney declared Disneyland officially open during a short dedication speech in Town Square of Main Street, U.S.A. on July 17, 1955.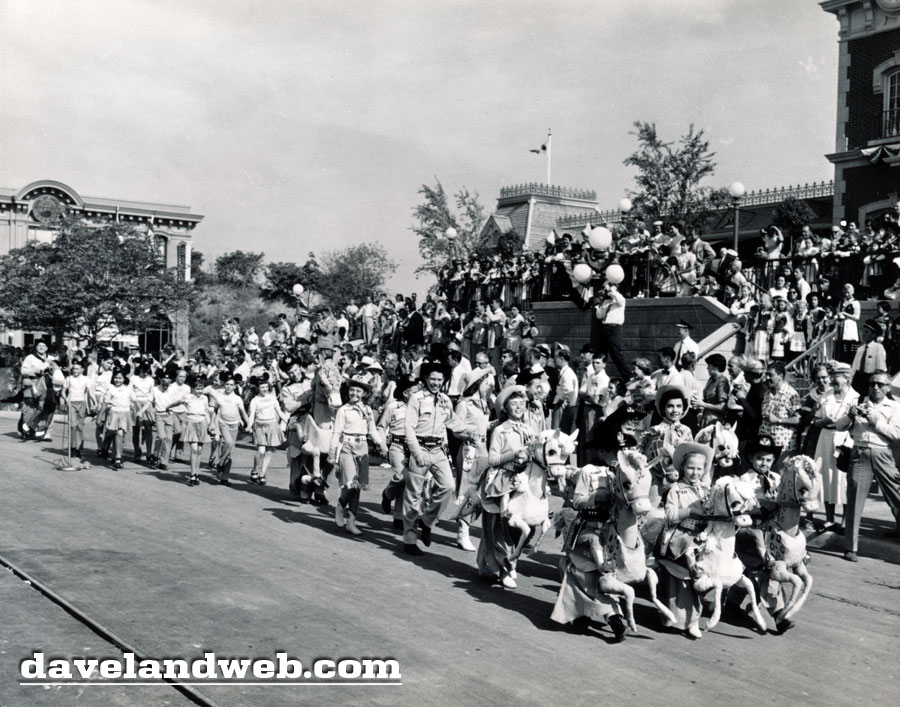 MOUSEKETEERS CELEBRATE—
The original Mouseketeers of television's Mickey Mouse Club Show took part in a gala paraded down Disneyland's Main Street, U.S.A. on opening day. Leading the gathering on July 17, 1955 are Annette, Karen and Cubby.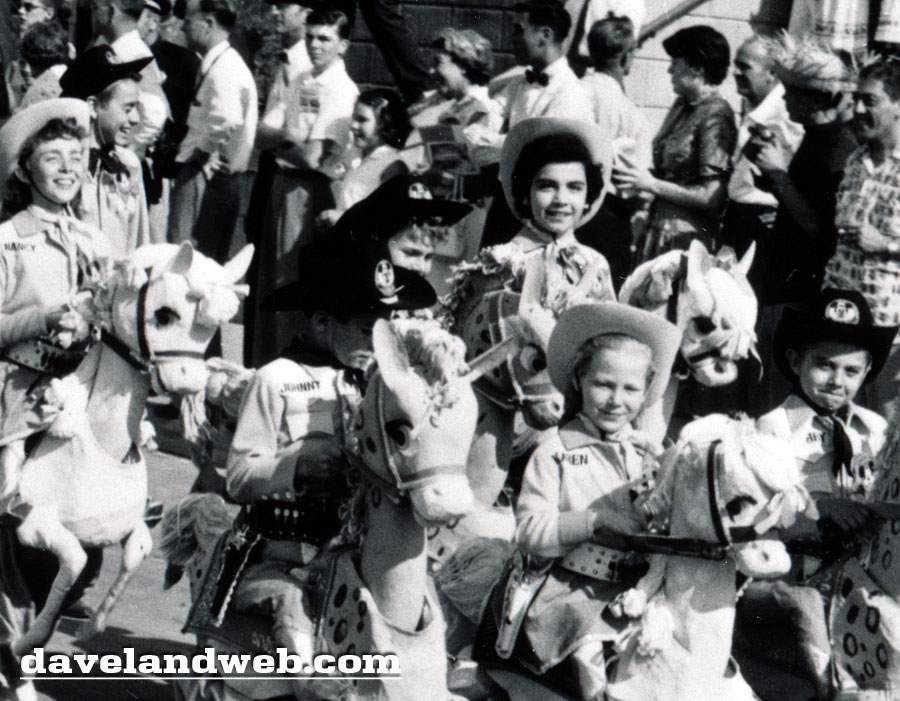 For all you Annette fans, I have zoomed in closer so that you can get a better look at her!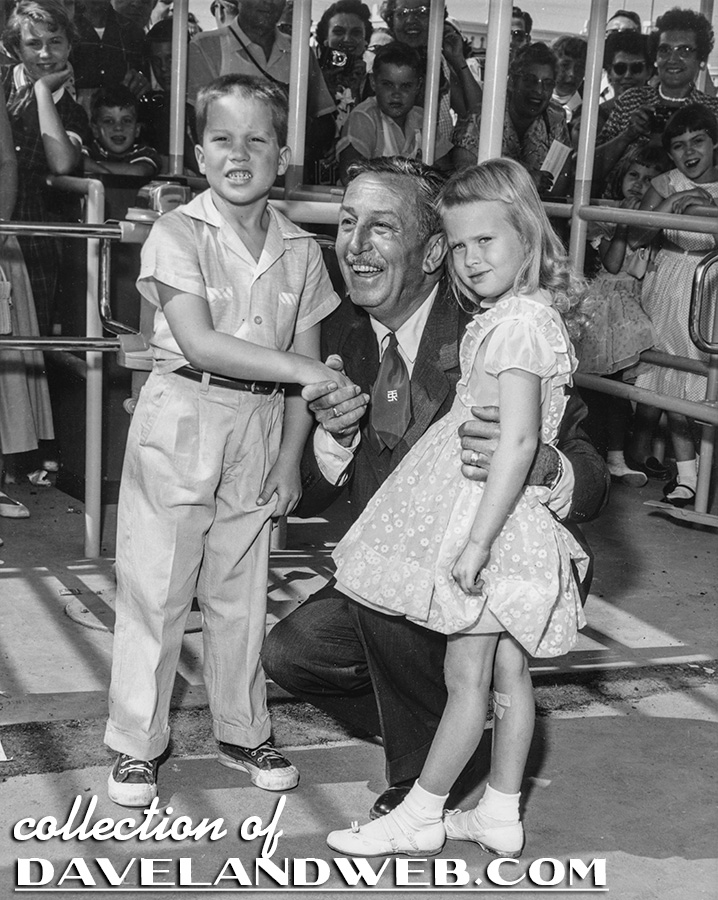 FIRST VISITORS—
When Disneyland opened to the general public, the first visitors welcomed through the gate by Walt Disney were Christine Vess and her cousin Michael Schwartner, then five and seven years of age.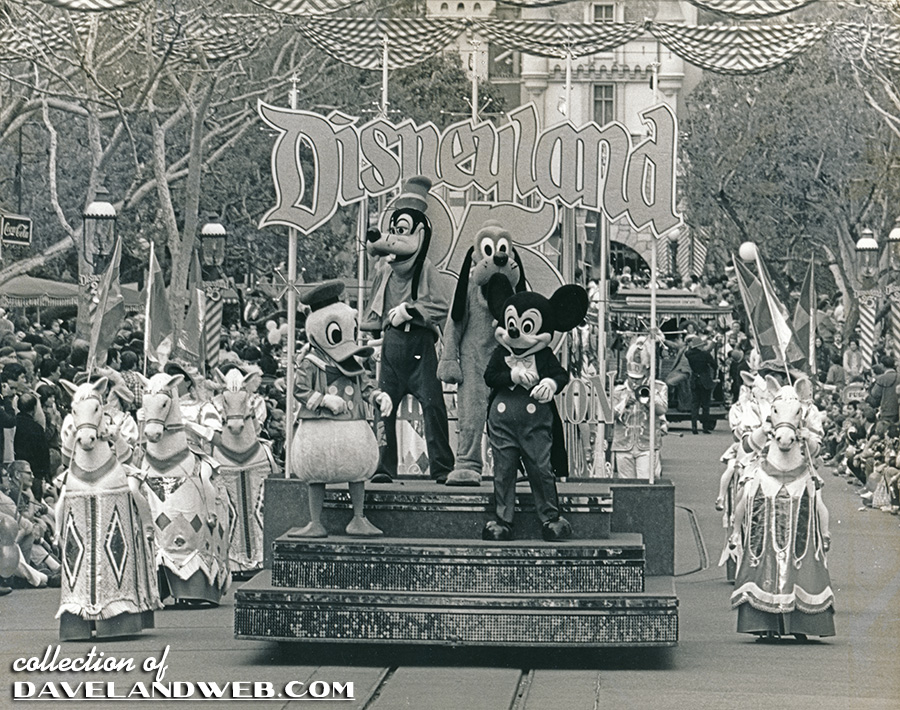 LEADING THE PARADE—
Four of Walt Disney's most famous cartoon creations—Mickey Mouse, Donald Duck, Pluto and Goofy—lead off Disneyland's 25th Birthday Parade" salute. The parade features 150 performers who bring alive a quarter century of memories for each of the Park's seven "theme" lands.
Here are a few color shots taken by a guest of the actual 25th Anniversary Parade: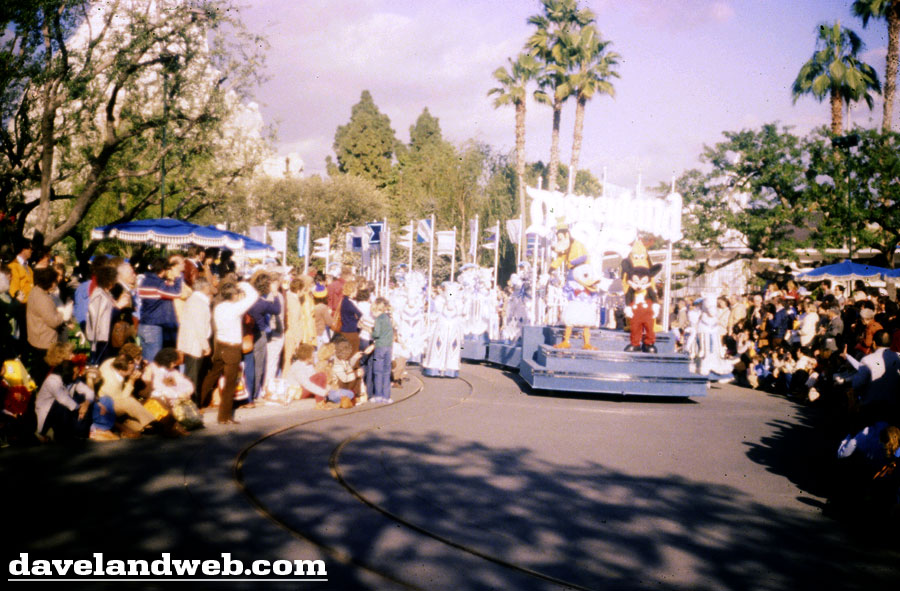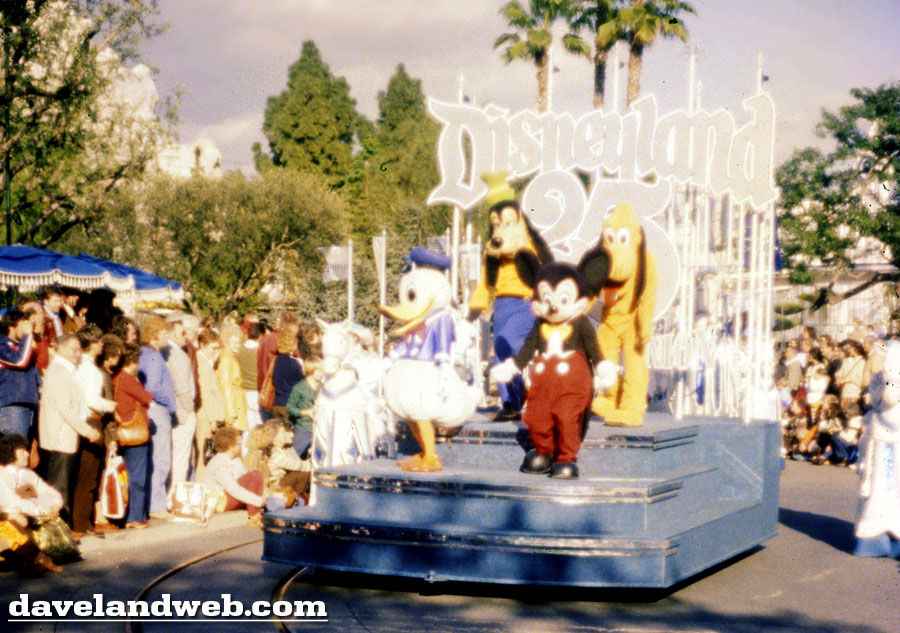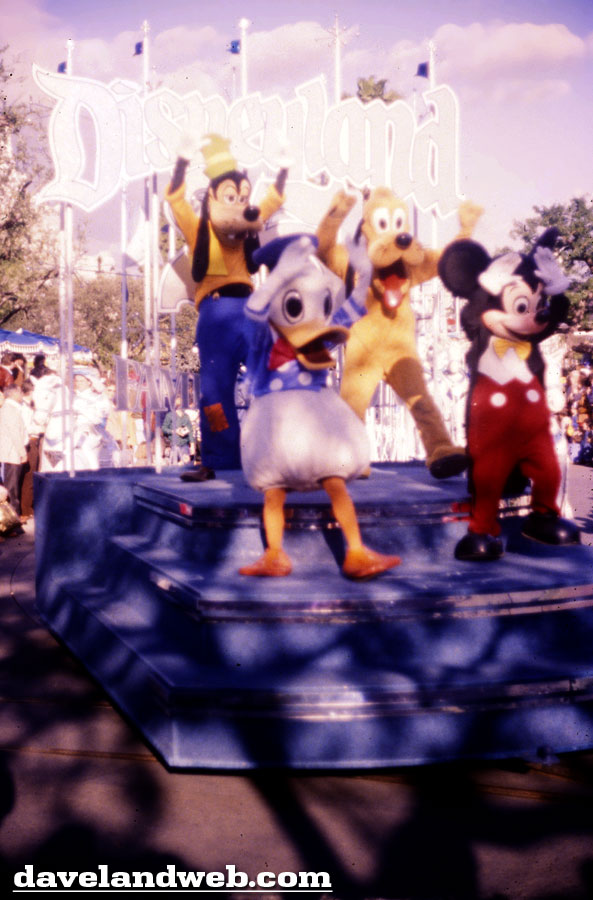 You can see the decorative anniversary banners that hung outside of the Castle back in 1980. The lighter color palette of 1980 seems to make the castle appear larger than the brightly hued colors used today do.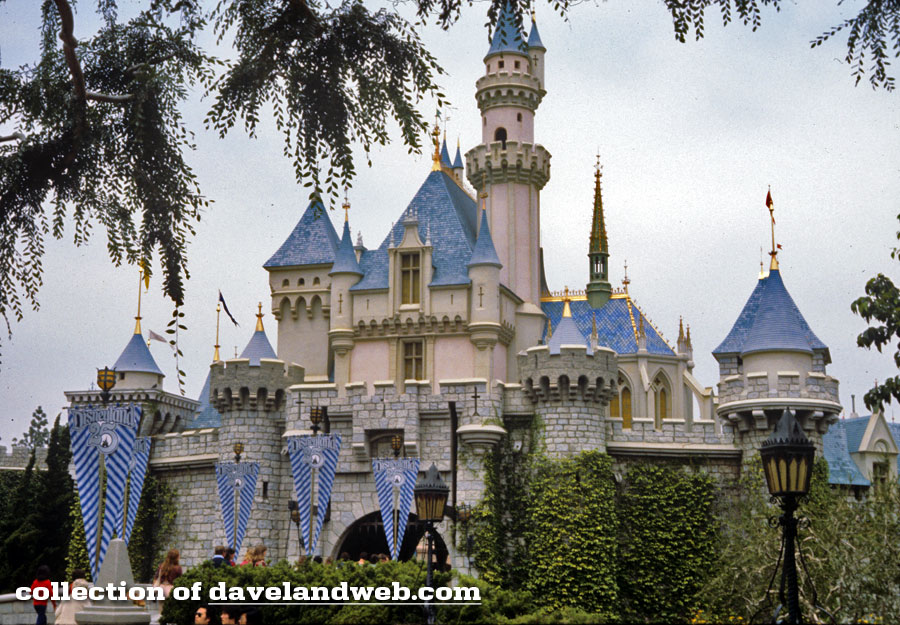 See more vintage & current Disneyland photos on my
Disneyland website.