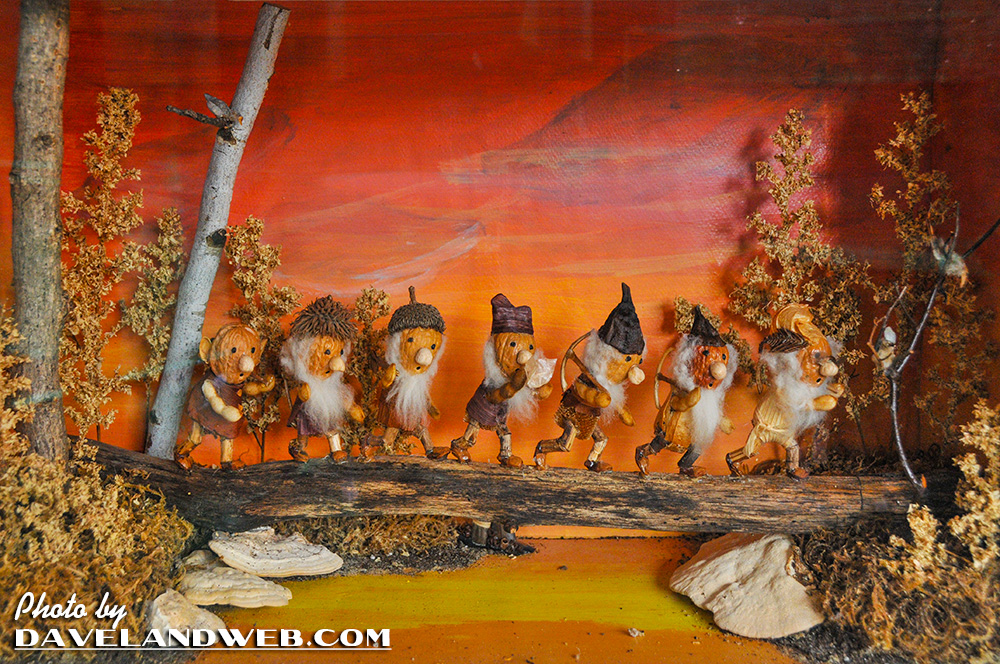 Besides looking forward to seeing the model trains at Christmas, as a child I also marveled at the Brandywine River Museum's handmade ornaments from all natural materials. Called Critters, Angels and Stars, these amazing tableaus and ornaments show an abundance of creativity. Just feast your eyes on the Seven Dwarfs display as well as the Noah's Ark vignette.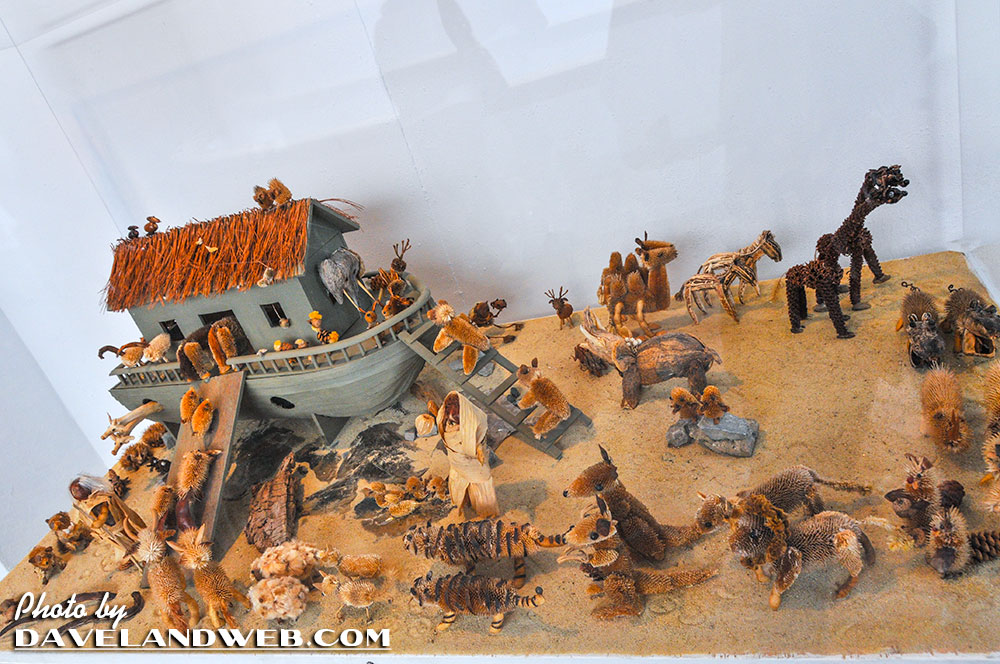 Created by the museum's dedicated and talented volunteers from plant materials gathered in the Brandywine Valley, these natural ornaments have been shown at the White House and the Smithsonian. This quartet reminds me of the Dapper Dans: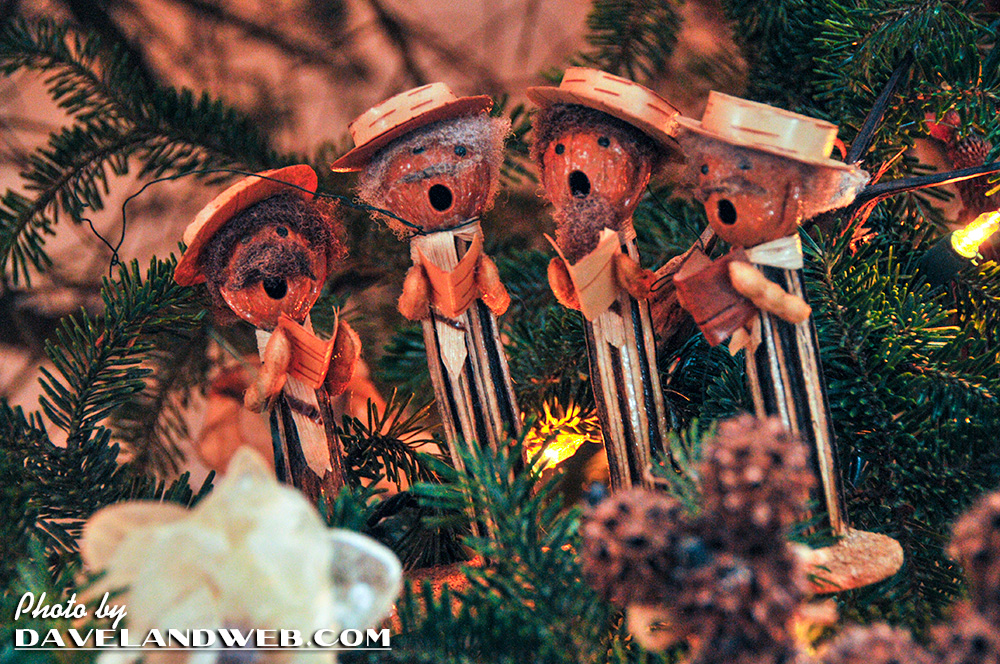 Since 1975, each year in March, 120 volunteers (aka the "glue-gun gang") begin crafting these ornaments from natural materials. They have made nearly 9,000 critters, both for display and for sale (which has helped to add more than 200 paintings, drawings, and prints to the Museum's holdings). Can you spot Cookie Monster?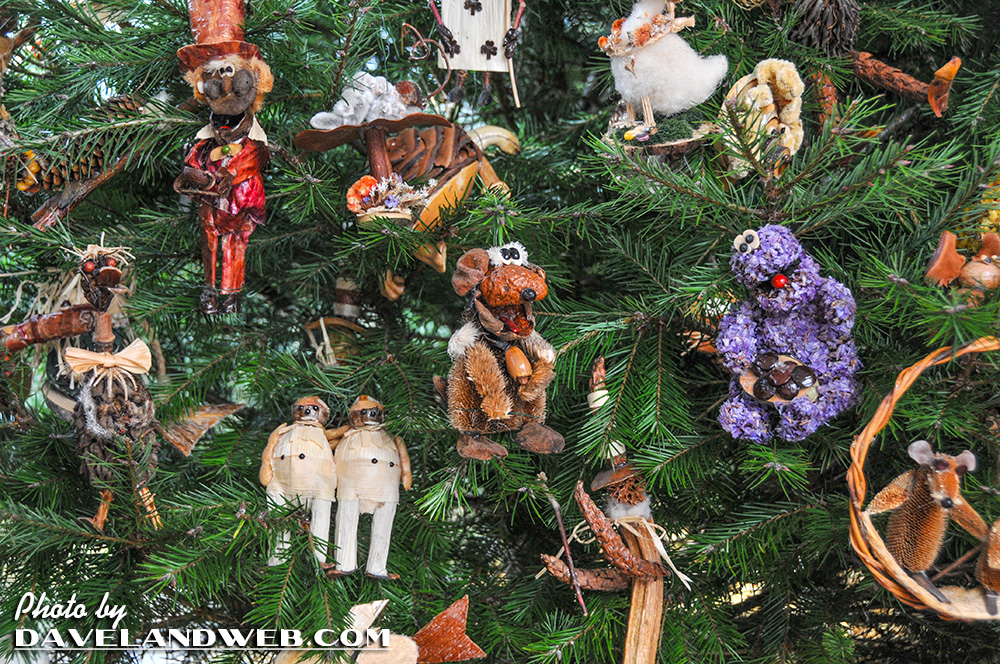 From
the museum's
publicity materials:
The first critters were created in 1972 by a group of volunteers who were asked to use natural materials decorate a small tree for display during A Brandywine Christmas using natural materials. The woods, fields, and roadsides near the museum were the volunteers' main resource. Those first ornaments were simple, unadorned pinecones, teasel pods, milkweed cases and dried flowers.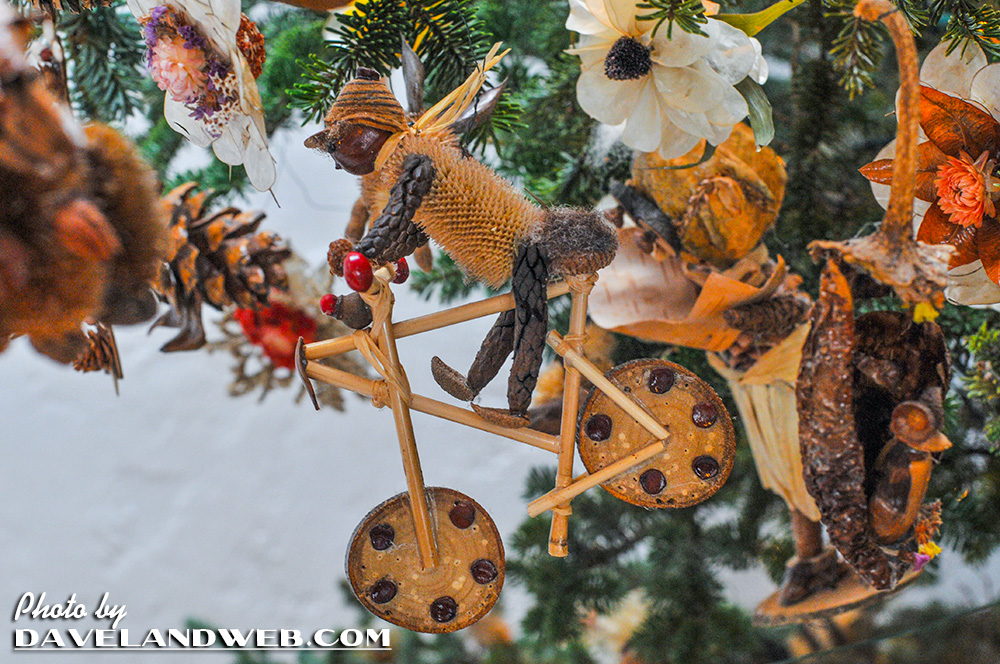 While the critters have become more elaborate and creative through the years, the basic ingredients are the same. It is the way the materials are put together that lends each critter its distinct character. Interesting shapes, colors, and textures are of primary importance.


In this shot, you can see The Cat in the Hat as well as some of the beloved characters from "Alice in Wonderland."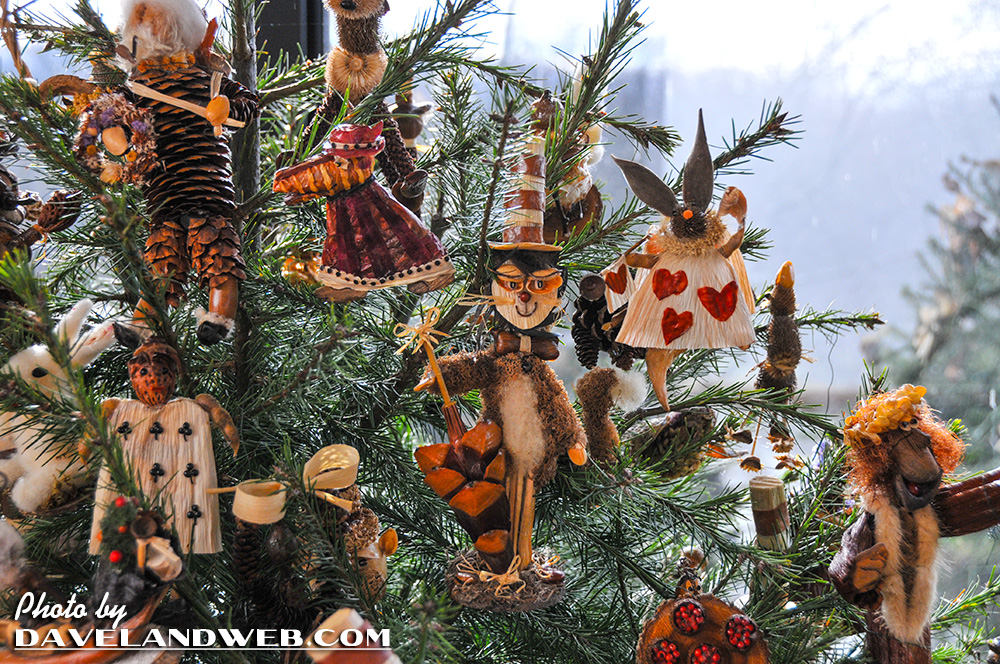 Gathering plant materials is always done with conservation in mind. Plants are always cut, never pulled out by the roots. Seeds are shaken out of the seed head at the site, allowing future plants to germinate. Materials are carefully preserved and stored; what is not used one year is saved for the next.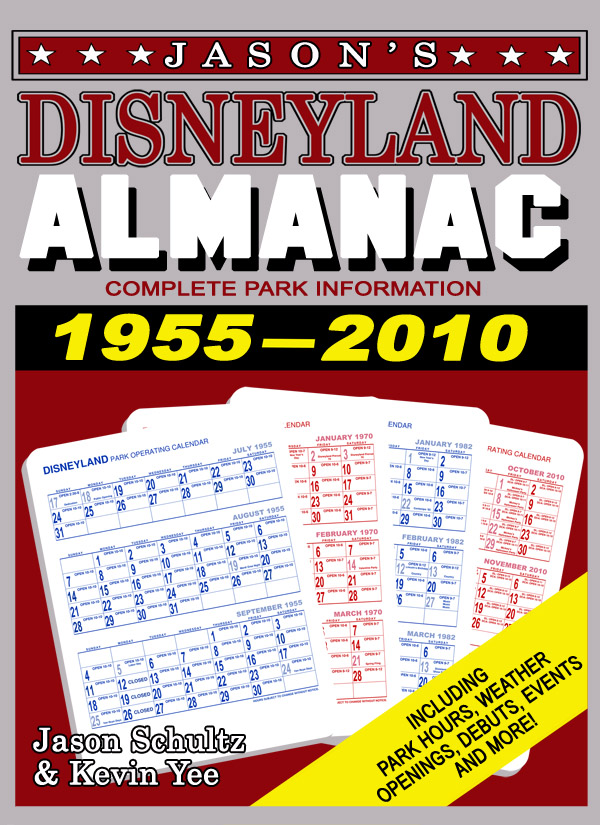 Just in case you were wondering what happened today at Disneyland back in 1955, you can always consult the recently published
Disneyland Almanac
by Jason Schultz & Kevin Yee. It would tell you that the high was 76 degrees/low 41, hours were 10am – 10pm, and that attendance was a whopping 4,418. Sounds like a great day to visit!
I predict that this thoroughly researched volume will find a place right next to the Nickel Tour on most Disneyland enthusiast's bookshelves. Don't wait until you have to buy it on ebay for $100+!
See more Brandywine photos on my
Brandywine web page.