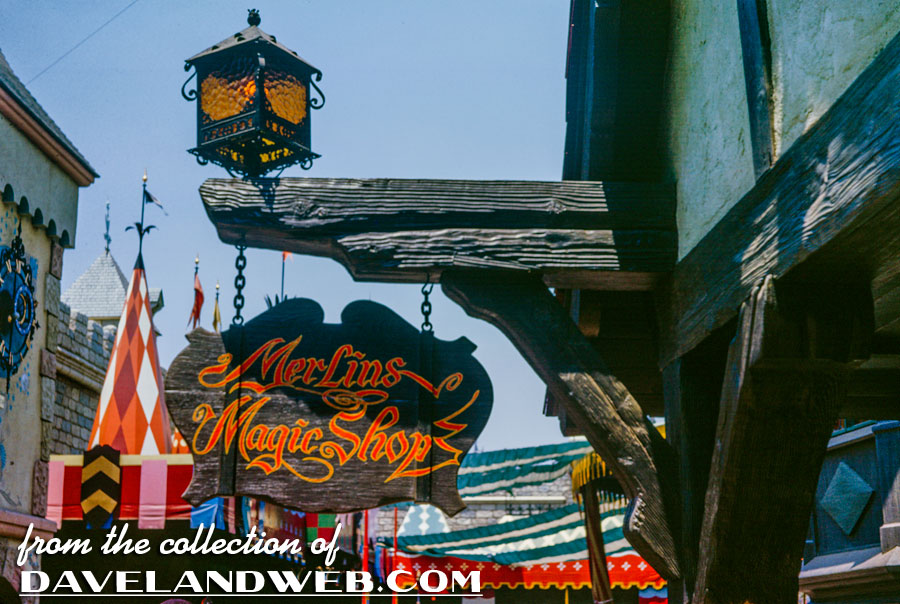 This photo from August 1965 shows the sign for Merlin's Magic Shop in Fantasyland, located near The Sleeping Beauty Castle. This particular shop is famous for being the store where Steve Martin marked as a young lad, selling fake vomit and performing magic tricks.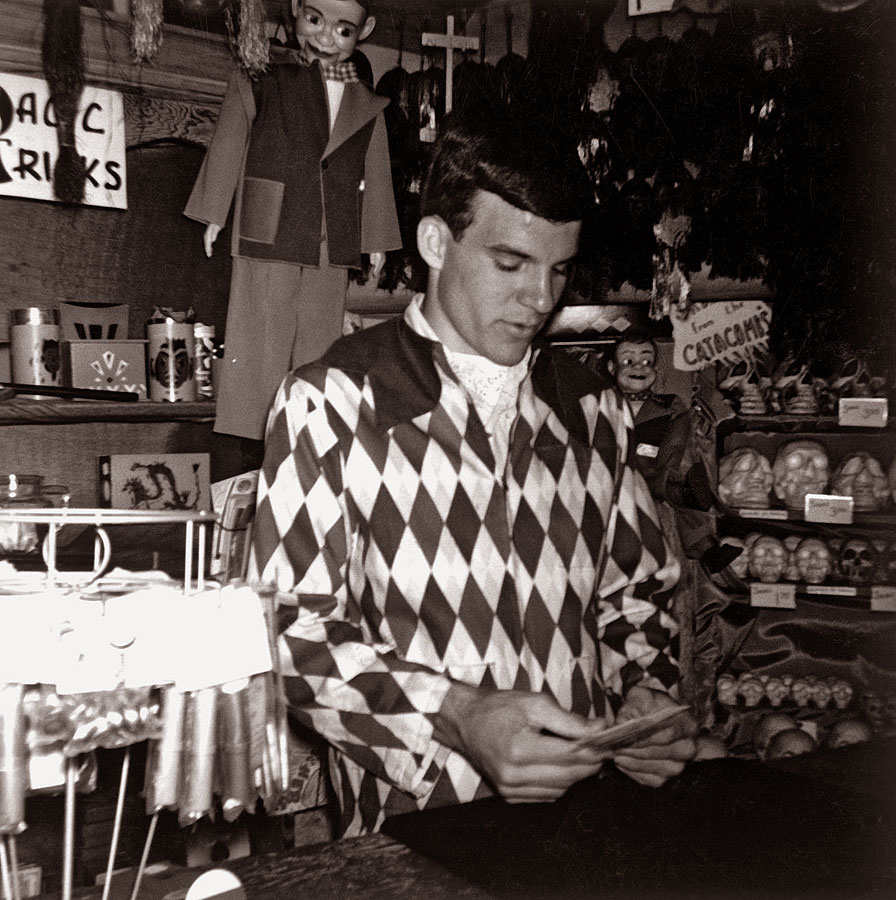 Flash forward to today, and parts of the sign are still there, even if the fake vomit isn't; interesting to note that the light fixture seems to be the same after all these years. Apparently, Imagineers prefer their light fixtures to run parallel to the beam, not turned at a 45 degree angle.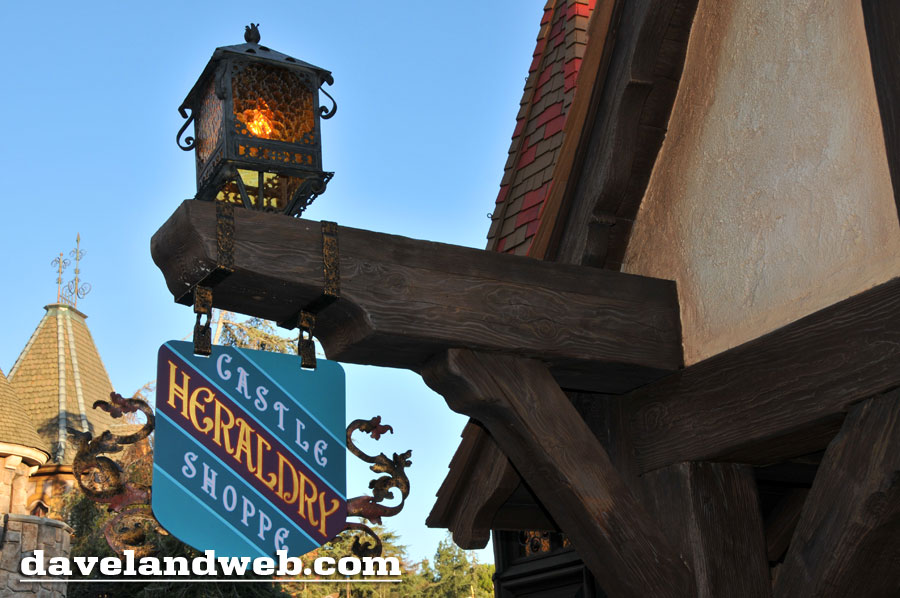 Here's an interior shot of the Heraldry Shoppe, where guests can look up their last name and purchase family crests with historical background. I wonder if the fake vomit wouldn't be a bigger seller?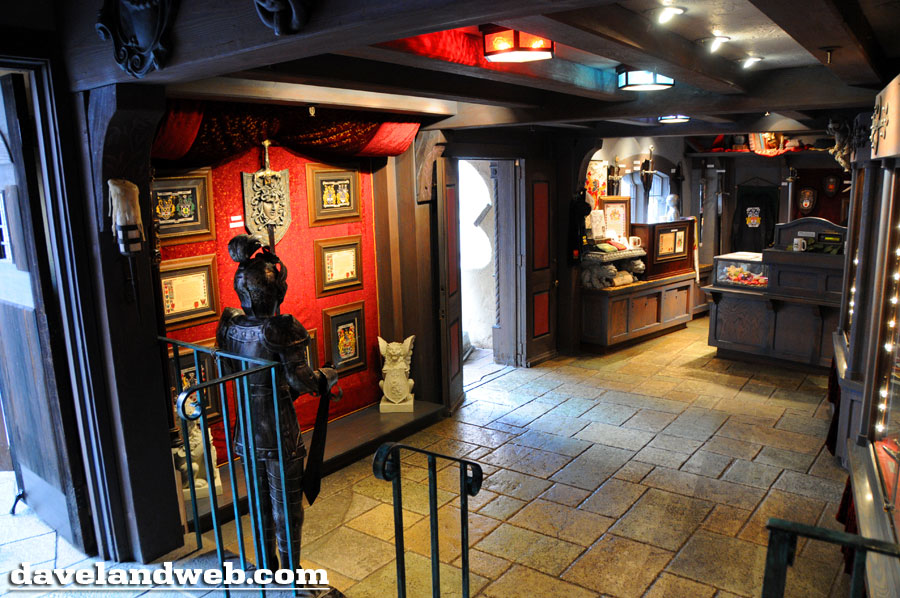 See more Merlin's Magic/Heraldry Shop photos on my
Merlin's Magic/Heraldry Shop web page.