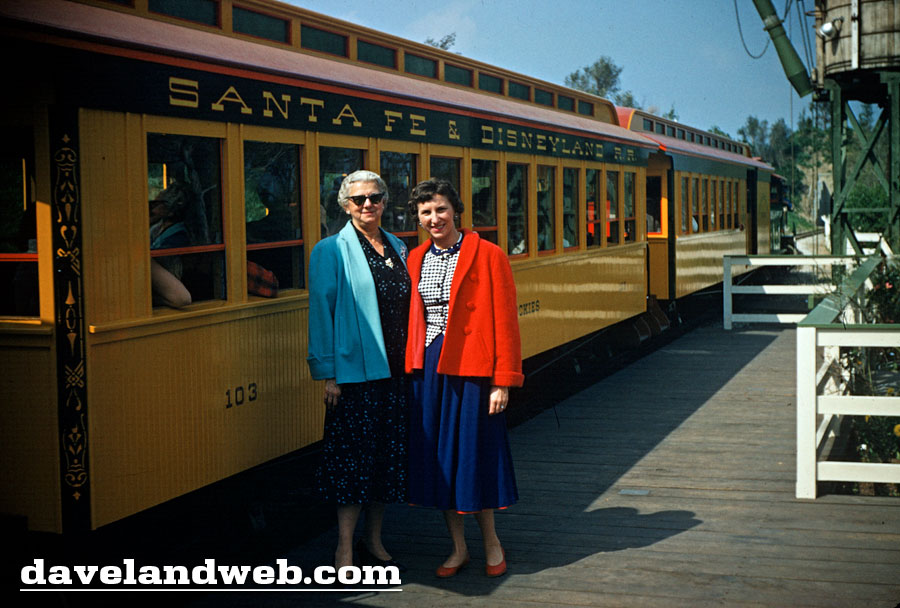 I really love these two photos; I know very little about them, but can make a fairly good educated guess that they show a mother-daughter combo. As I've said before, I love the fact that so many different generations can enjoy the day TOGETHER at Disneyland. I have found this to still be true. The first shot, unmarked but most likely from the 1950s, shows these two ladies standing at the Frontierland Depot, with the water tower in the background.
You can truly see the joy in both of these women's faces as they attempt to cross the suspension bridge at Tom Sawyer's Island. Isn't that the pits when you are attempting to gingerly cross this bridge and somebody runs across it, causing it (and you) to sway back and forth? Urp...there goes lunch!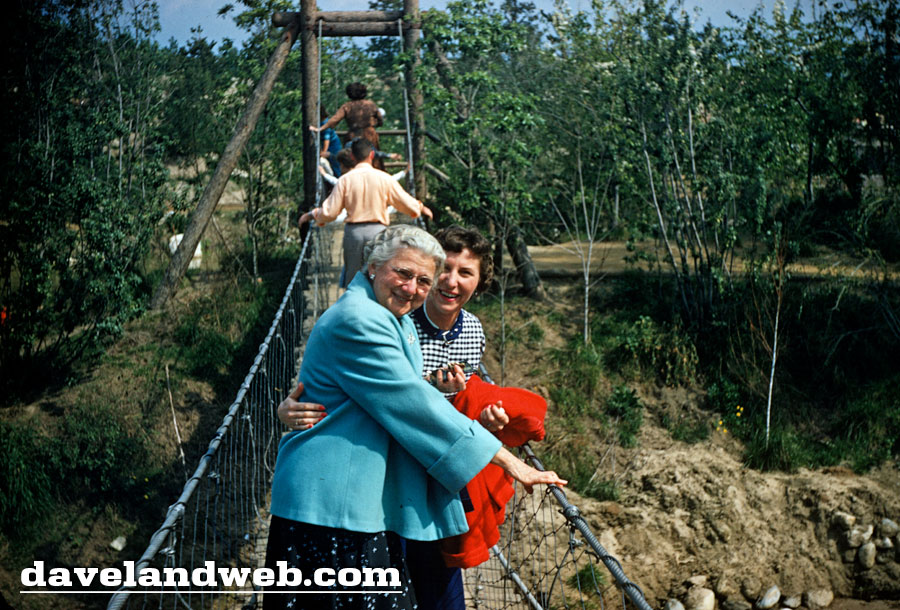 See more vintage & current Disneyland photos on my
Disneyland website.