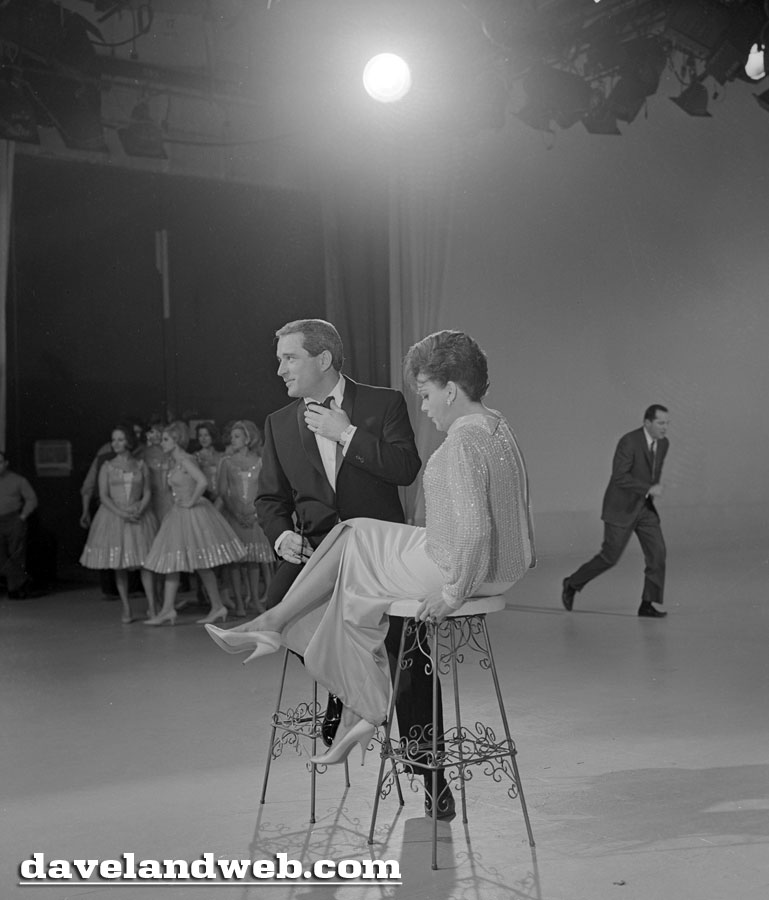 The February 28, 1966 episode of the Kraft Music Hall featured Perry Como, Judy Garland, and Bill Cosby. These four consecutively shot photos show Perry & Judy getting ready before the show actually started.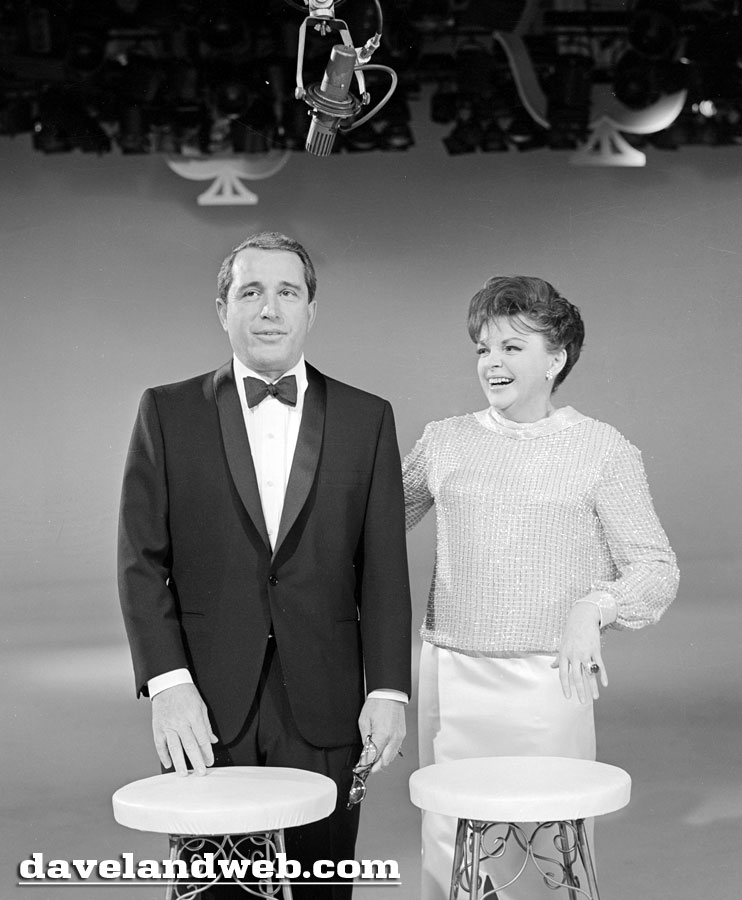 According to Scott Schecter's exhaustively researched book, "Judy Garland: The Day-By-Day Chronicle of a Legend," this episode was taped on February 20, 1966 in color. Unfortunately, only a black and white version survives today. Apparently Carol Burnett was in the audience during taping.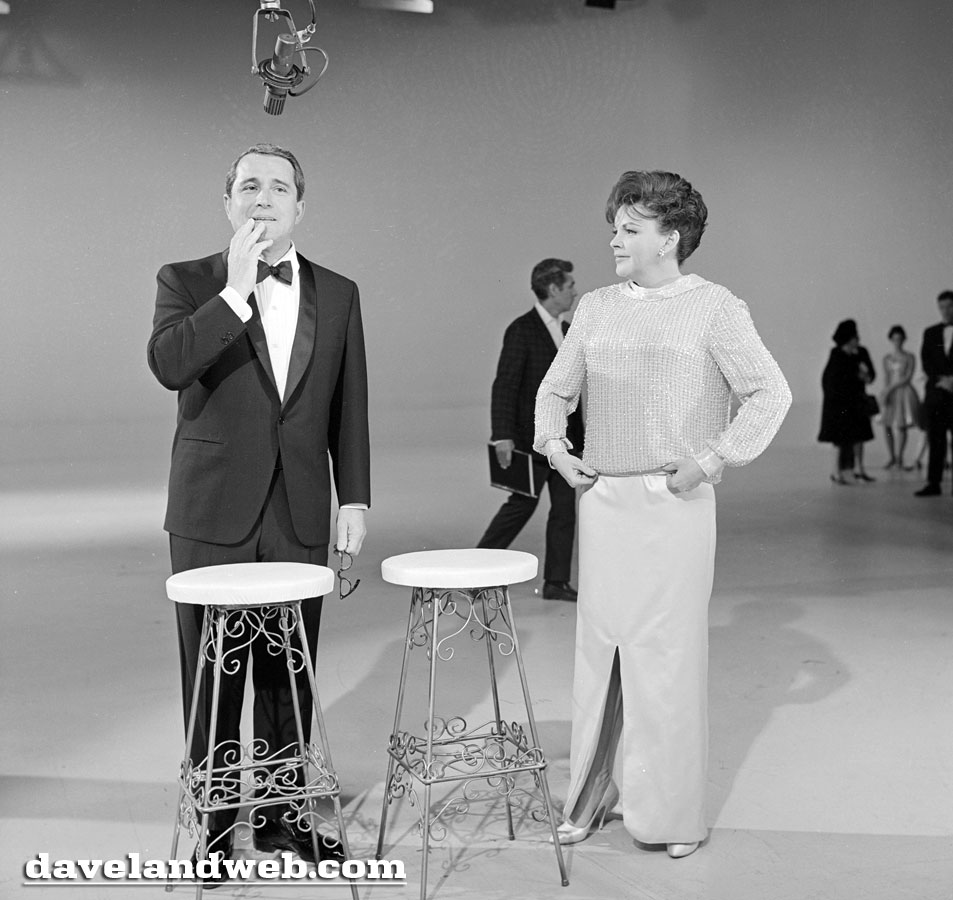 Judy sang a medley of "If You Feel Like Singing, Sing"/"It's A Grand Night for Singing" (with Perry and chorus); "What Now, My Love?"; "Just in Time"; "In My Baby's Loving Arms" (with Perry); a medley that included "Rock-A-Bye Your Baby"/"Over The Rainbow"/"The Man That Got Away" (a duet with Bill Cosby); "Bye, Bye, Blues"/"For Me and My Gal" (with Perry); and "Side by Side" with Como as well. For her solo, "What Now My Love?" Judy's gown was covered in feathers. During taping, she folded her arms and clucked, joking "If I have to wait any longer for this to start, I'll lay an egg in this dress!"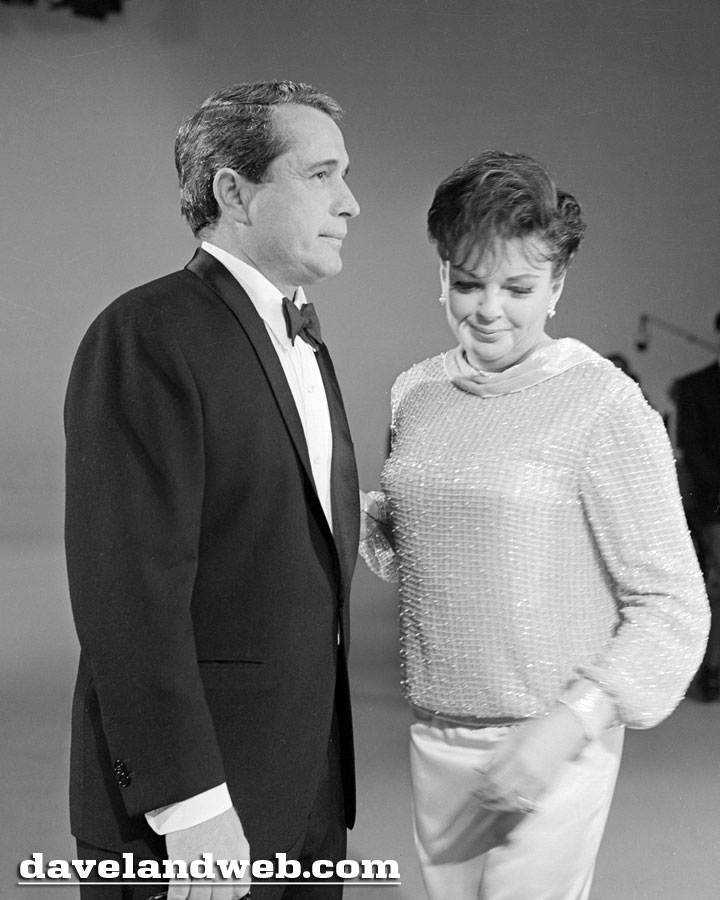 The review of this show from the Philadelphia Inquirer had this to say:
"Miss Garland, introduced as 'my little friend, Liza's mother,' was in good form…and scored in a 'singing' medley, in musical answers to Bill Cosby's clue-seeking questions, and i other ditties, alone and with her harmonious host."
See more Judy Garland photos on my
Judy Garland web page.