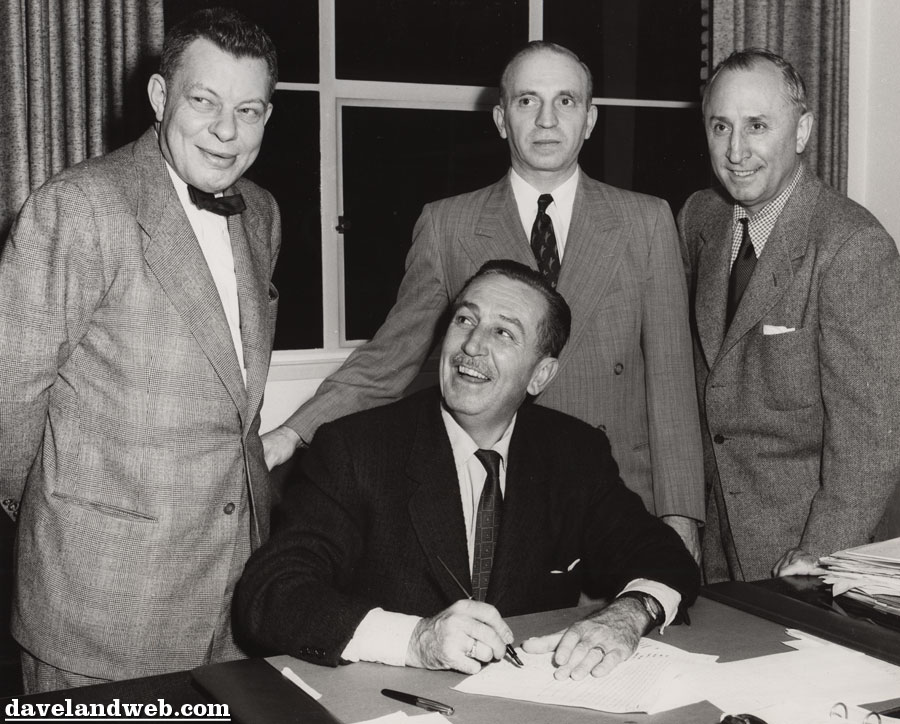 In order to get the capital needed to fund Disneyland, Walt and Roy Disney signed with ABC Television (ABC President Robert Kintner on left, ABC Vice President Sidney Markley on right) on April 3, 1954. The first photo shows the actual signing; photo #2 is the warm and fuzzy image of Walt posing with stuffed versions of his animated characters, being taped by (what else?) an ABC-TV camera.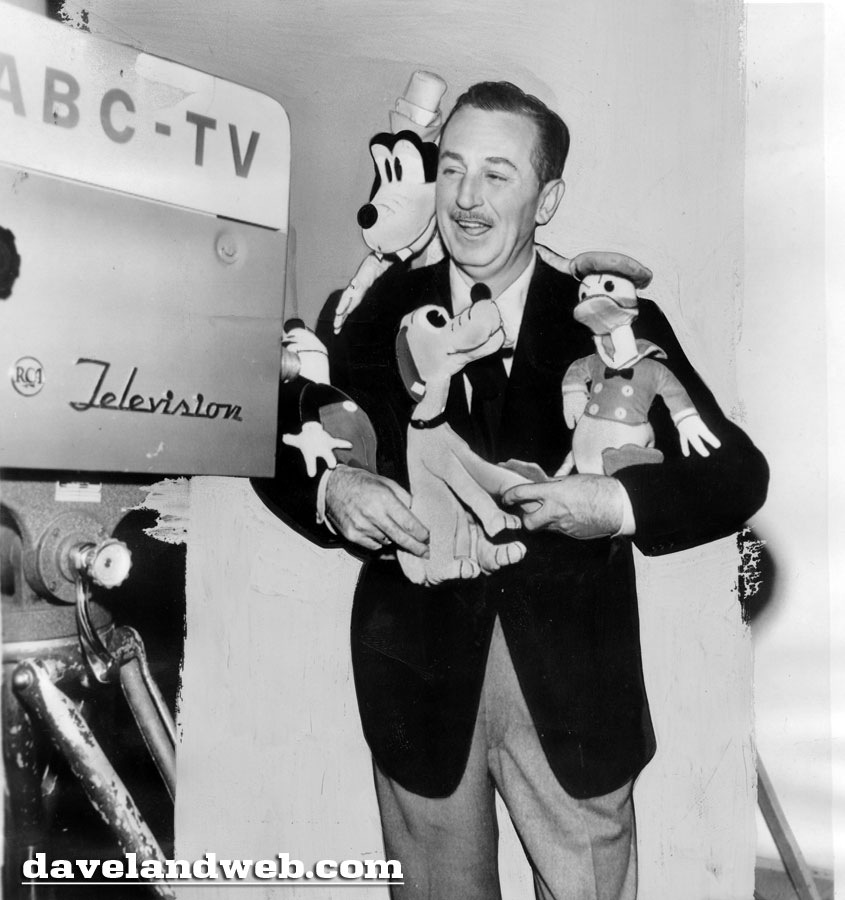 For the first five years, Disneyland was owned by Disneyland, Inc., which was jointly owned by Walt Disney Productions, Walt Disney, Western Publishing and ABC. ABC had first dibs on the "Disneyland" television series in 1954. By 1960, Walt Disney Productions bought out ABC, Western Publishing, and Walt Disney's shares.
In 1996, The Walt Disney Company acquired Capital Cities/ABC, and renamed the broadcasting group ABC, Inc.. This relationship could be seen with many cross-promotional efforts when DCA opened, such as ABC Soap Opera weekends (April 2002 shot with Erika Slezak from "One Life To Live"):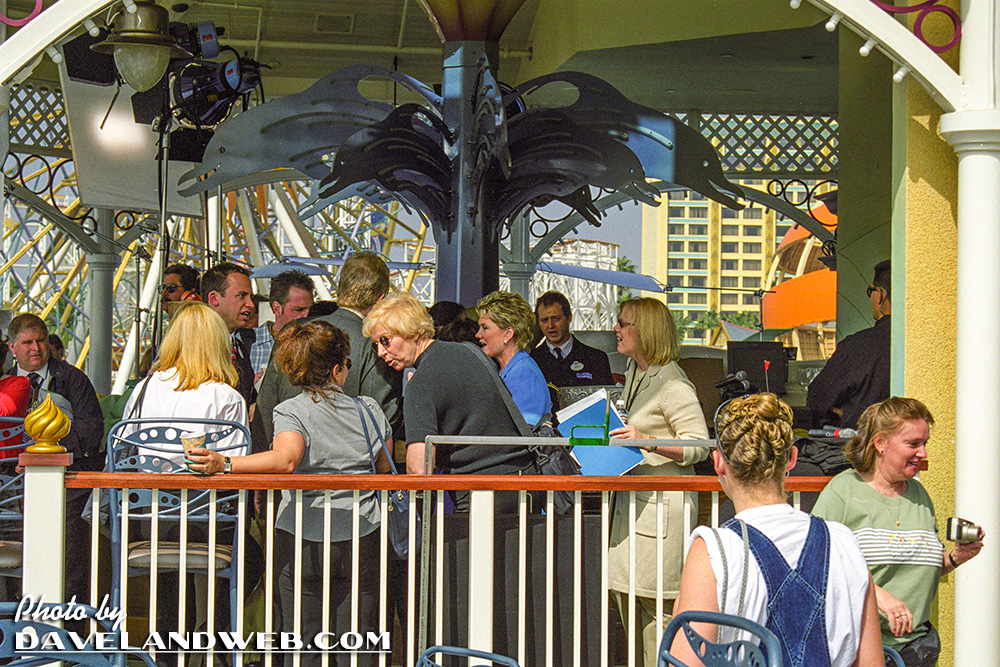 and the short-lived Soap Opera Bistro (also April 2002 photos):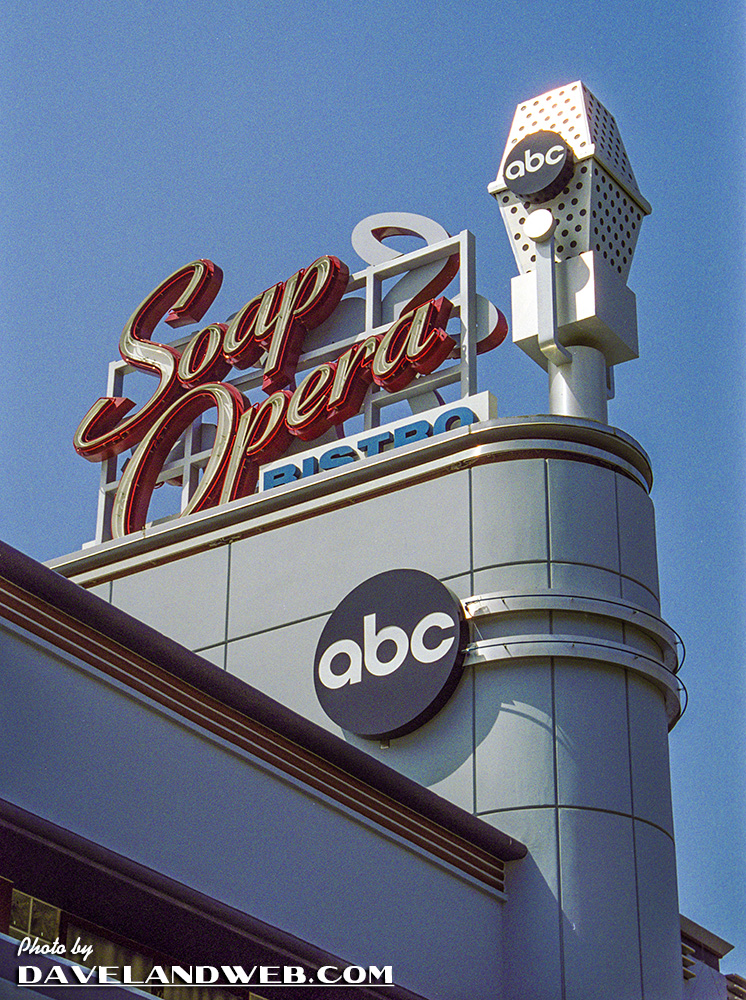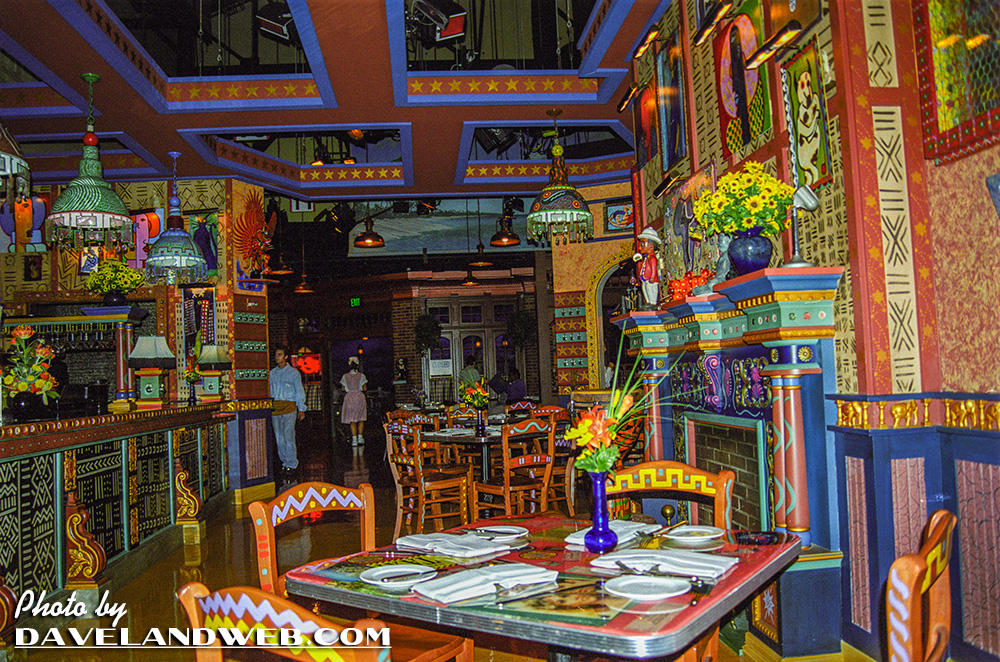 See more vintage & current Disneyland photos on my
Disneyland web pages.