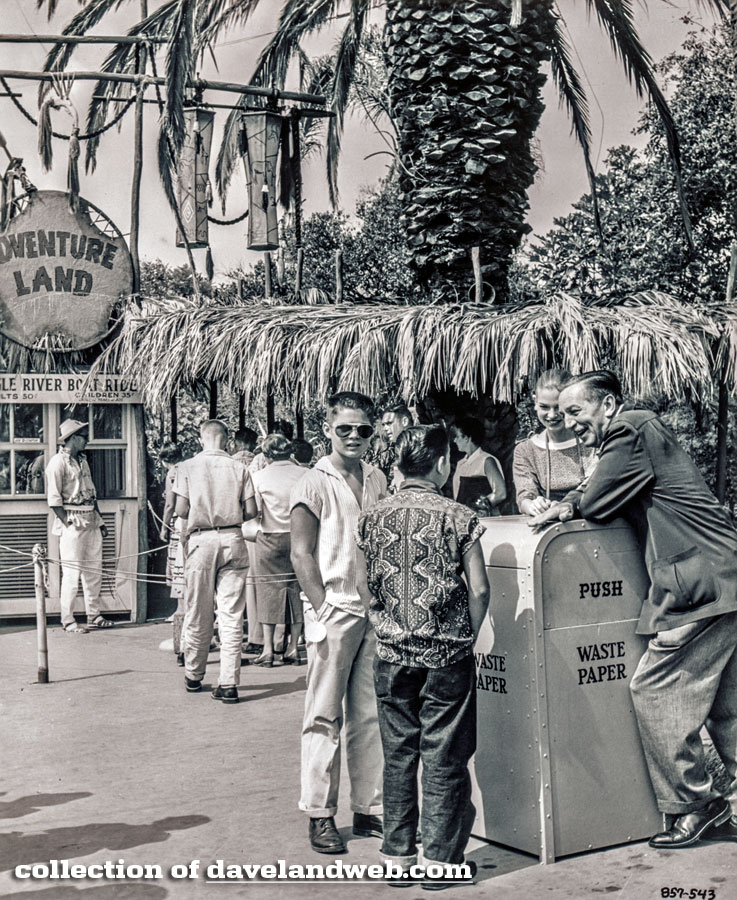 This photo makes me think of the oft told tale about Walt overhearing a guest tell their child that they'd already been on the Jungle Cruise on a previous trip—no need to go on it again, thus giving birth to the concept of "plussing the show" at Disneyland.
Here, Walt mingles with the guests, and you can just hear him asking what they thought of The Jungle Cruise, and taking to heart any feedback that they gave him. Walt is not wearing a disguise, nor is he walking briskly through the park to avoid being seen. Instead, he is talking to his customers and finding out exactly what they like and don't like. Novel. And much cheaper than using a consulting firm.
Zooming in for the signage geeks, I figure even 3/4 of a vintage sign is better than none.

I love seeing photos of Walt smiling. You just know that he's pleased as punch with what he's created.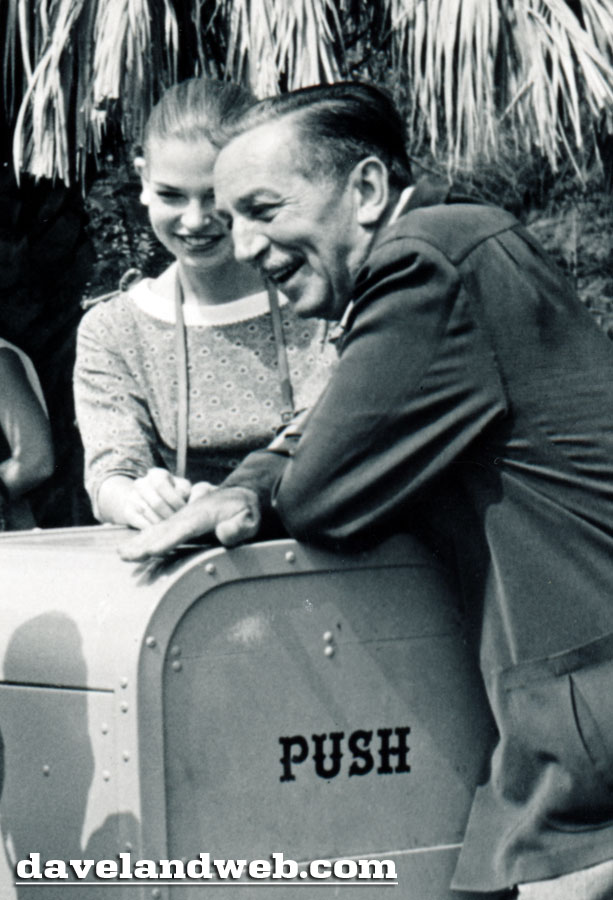 See more vintage & current Mark Twain photos on my
Disneyland Mark Twain web page.