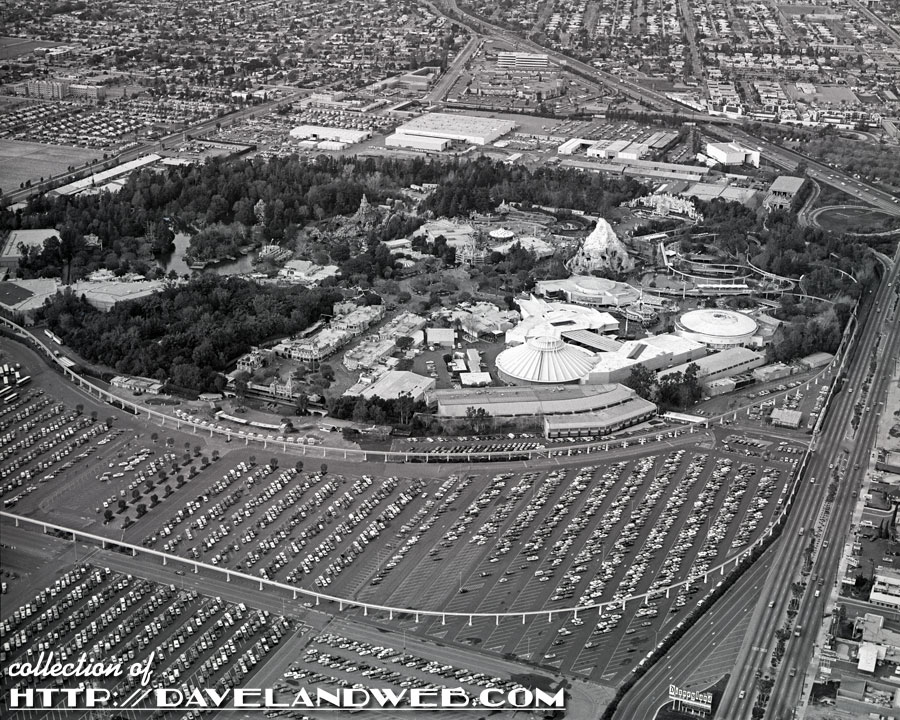 Connie - Since you love aerial shots, today's post is for you! Here you can track the progress of the 1983 "New" Fantasyland construction, where the original budget conscious Tournament Festival theming of the attractions was dozed so that the Tudor-style designs that Walt intended to have could be constructed. This first shot is from January 20, 1983.
Zooming in, it appears that even the Castle was getting a bit of a makeover. By this time, the Chicken of the Sea Pirate Ship Restaurant had been demolished and cleared to make room for Dumbo. Through it all, the Skyway Buckets continue to float overhead.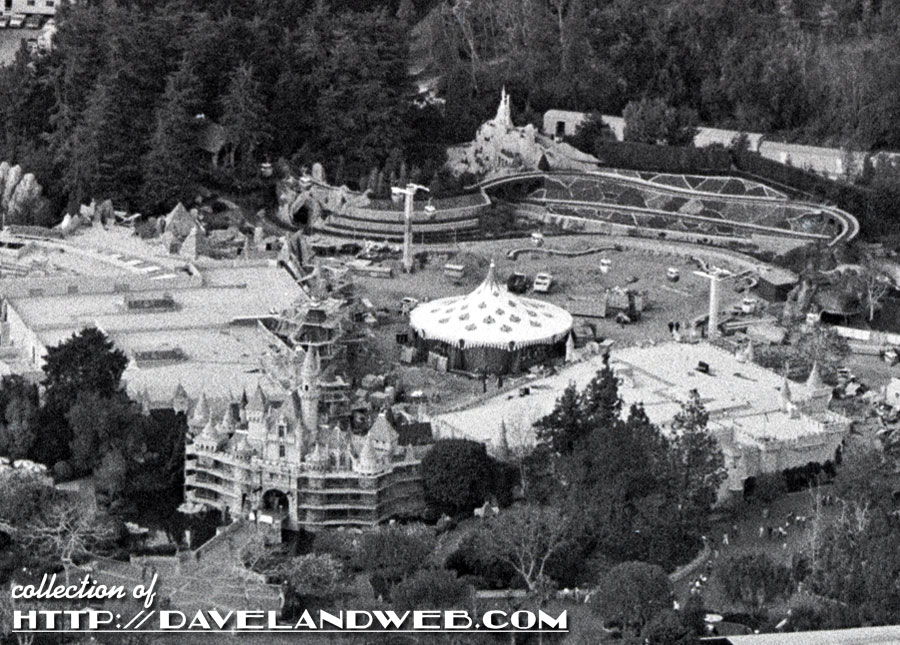 In this shot, taken a few months later, you can see the progress that's been made.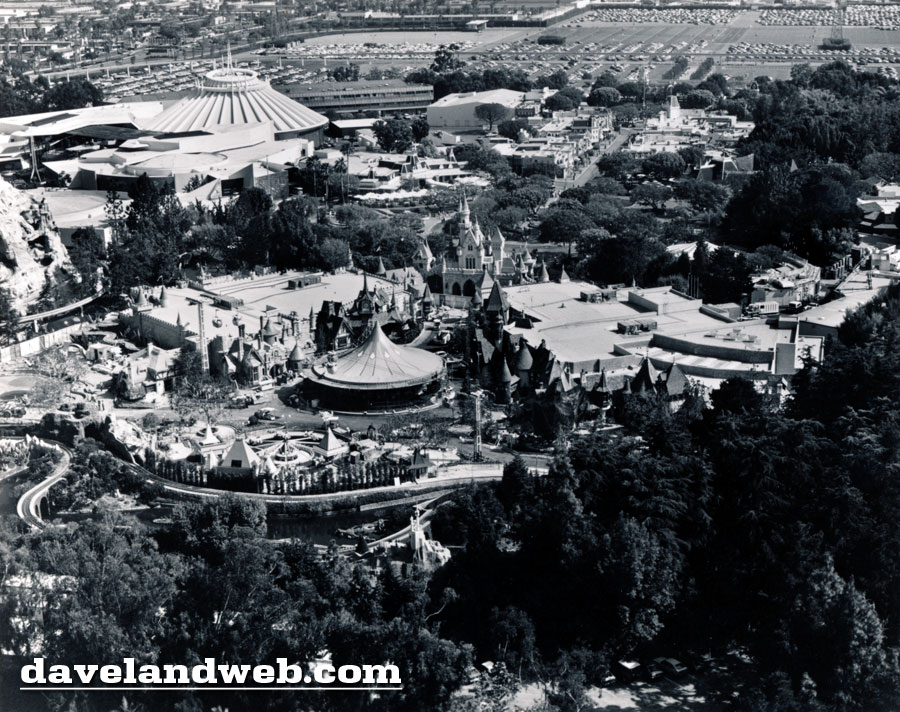 The Mad Tea Party has yet to be put into place, but the new façades seem to be done.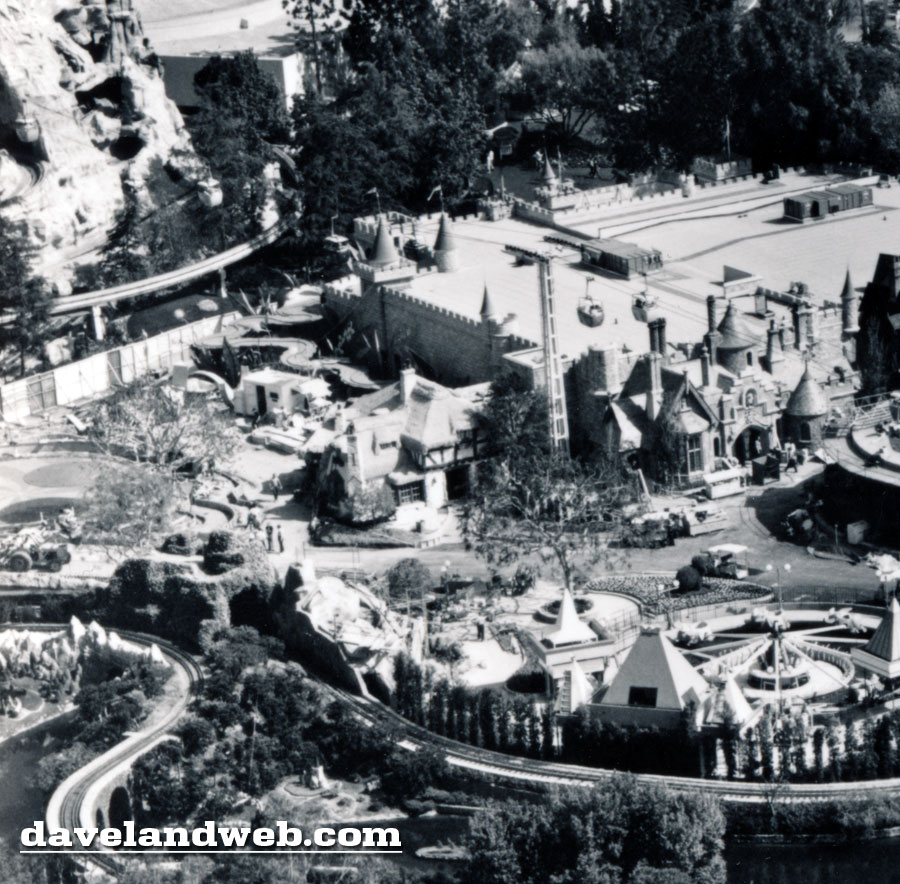 Even though construction walls block off the Castle, guest riding the Skyway had a full view of all that was going on.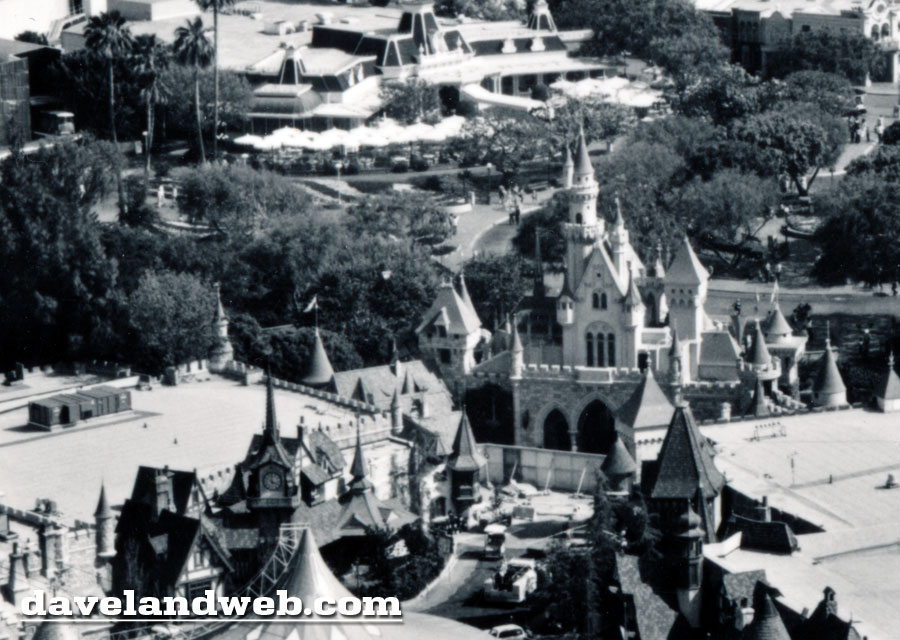 I just had to zoom into the beloved Disneyland sign that used to be on Harbor Boulevard: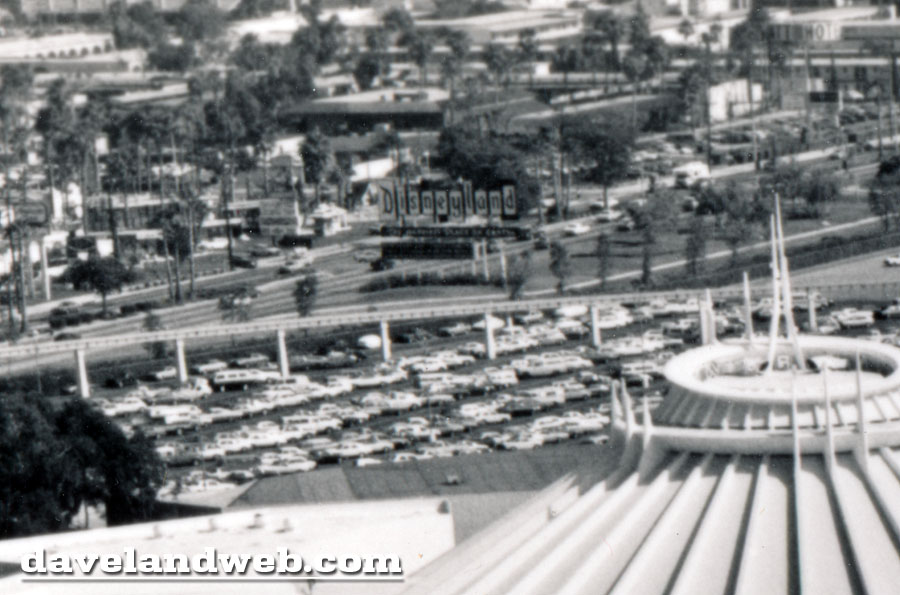 See more vintage Disneyland Aerial photos on my
Disneyland Aerial web page.