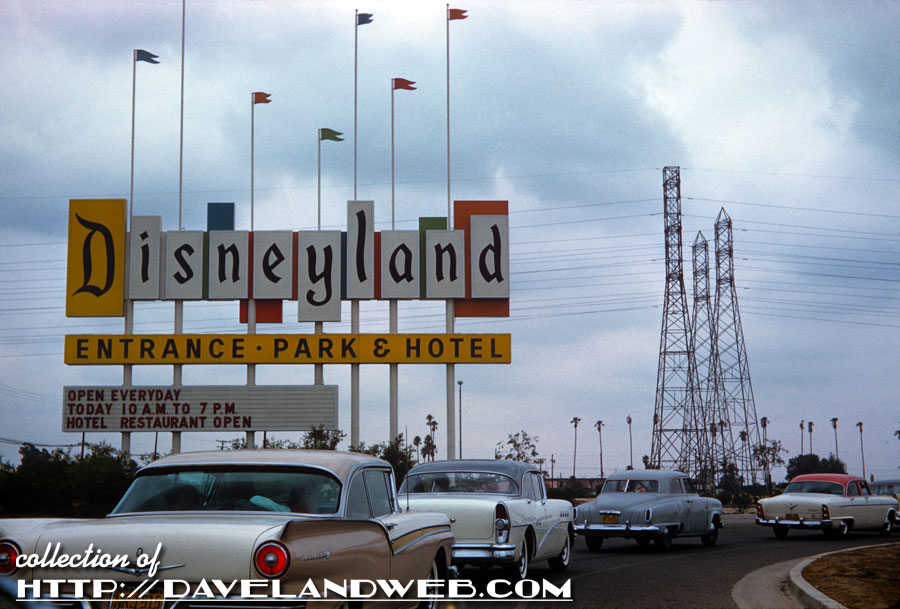 With the acquisition of a "new" image of the famous Disneyland entrance sign, I decided to do a post in chronological order showing this beloved icon. First up is a September 1959 view, followed by an undated shot that I also believe is from 1959. Looking at these, I noticed that one side of the sign says "Entrance • Park & Hotel" whereas the other side says "Park & Hotel • Entrance."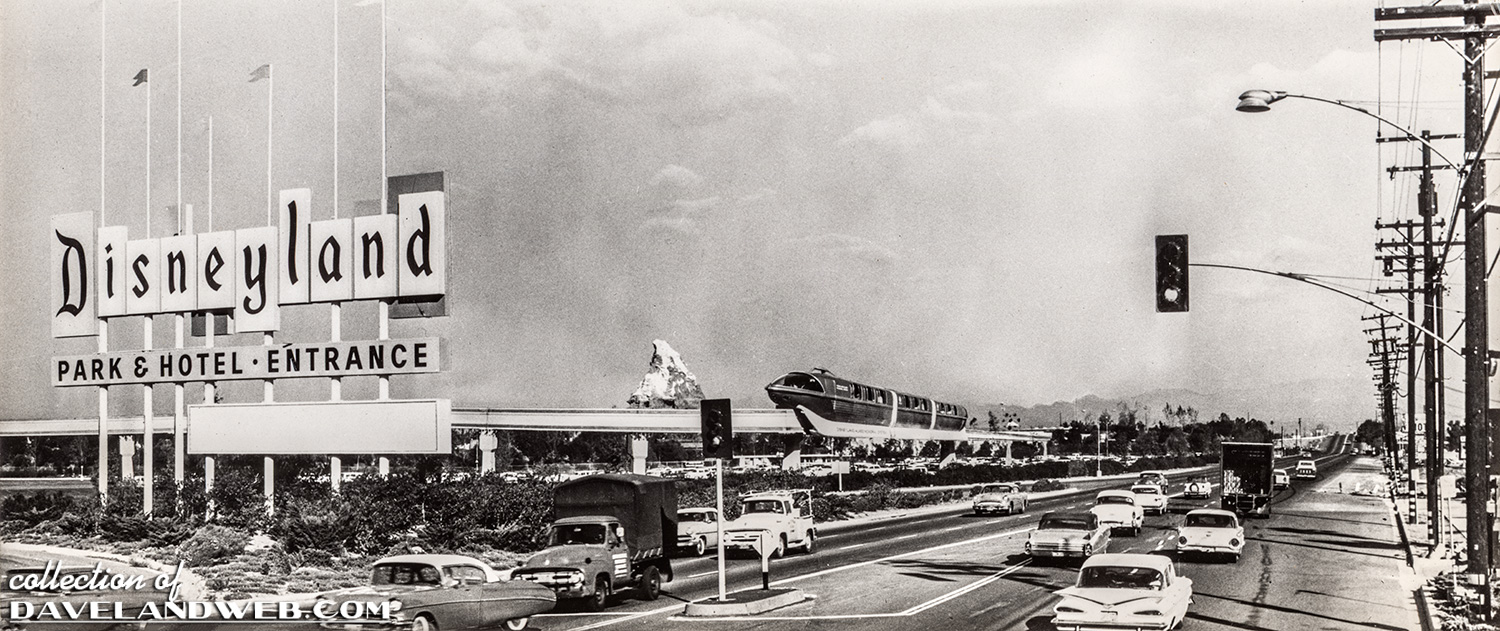 From August 1962: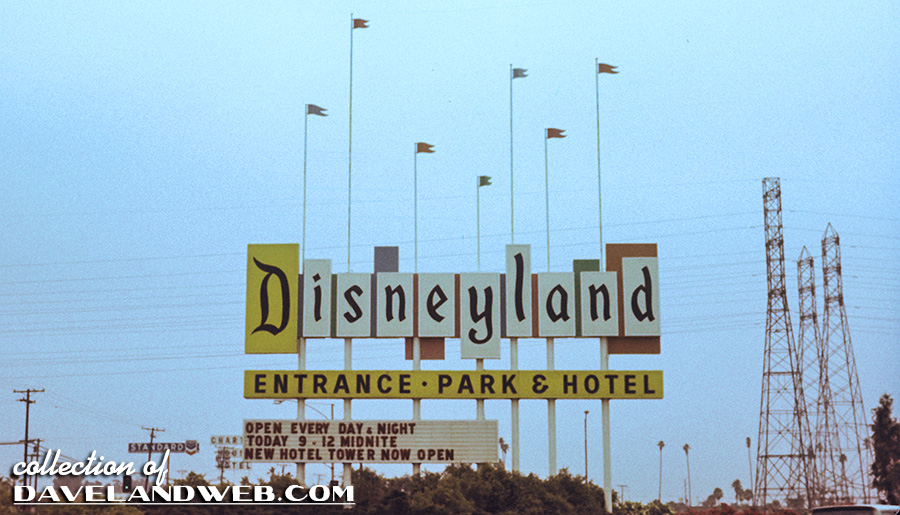 July 1963: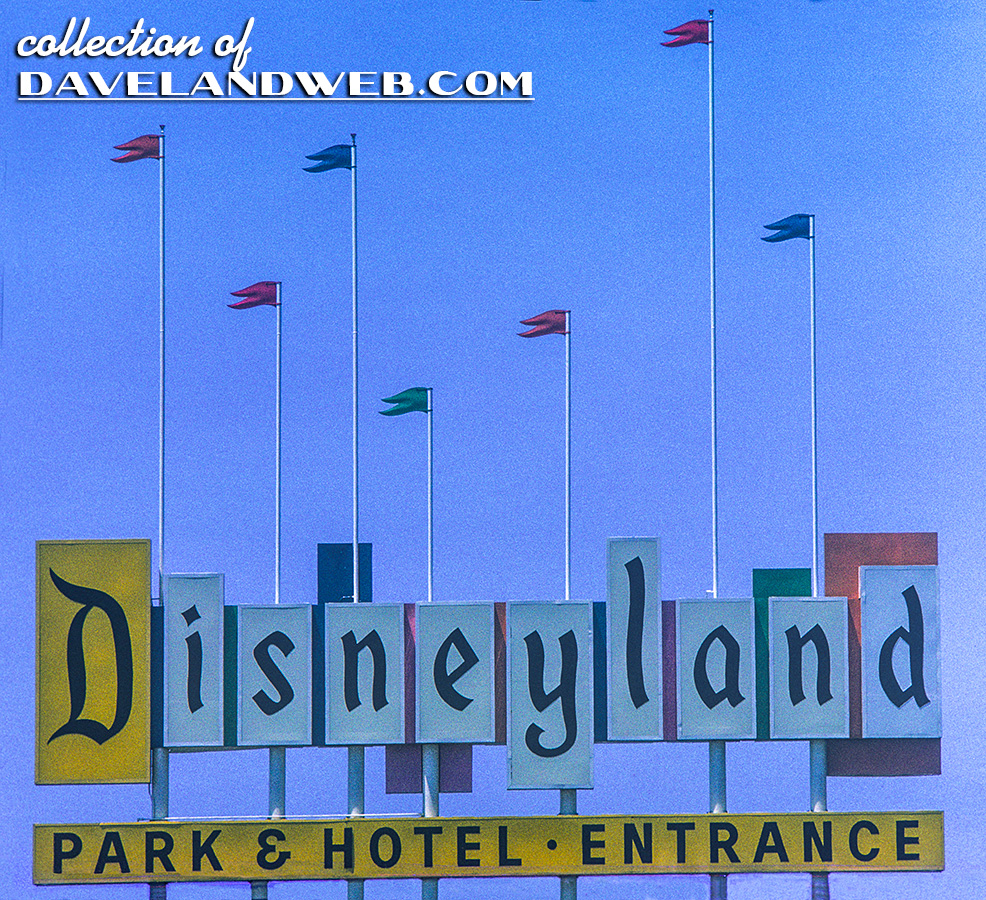 September 1964: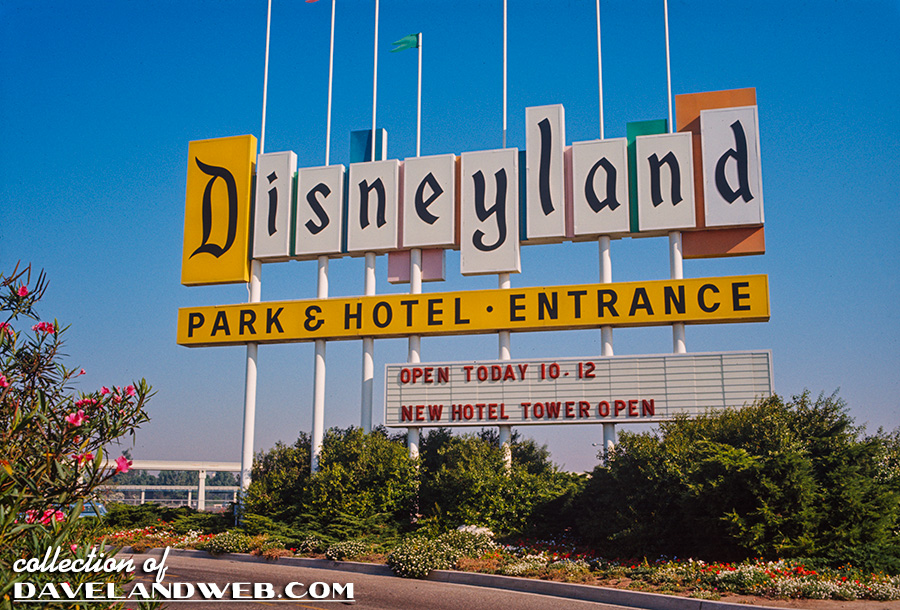 July 1965: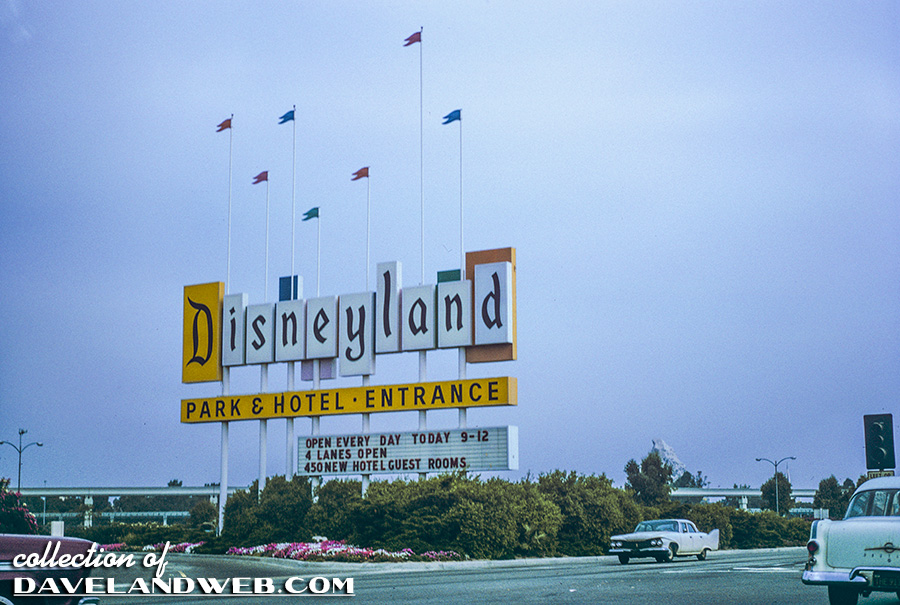 An undated 1960's shot: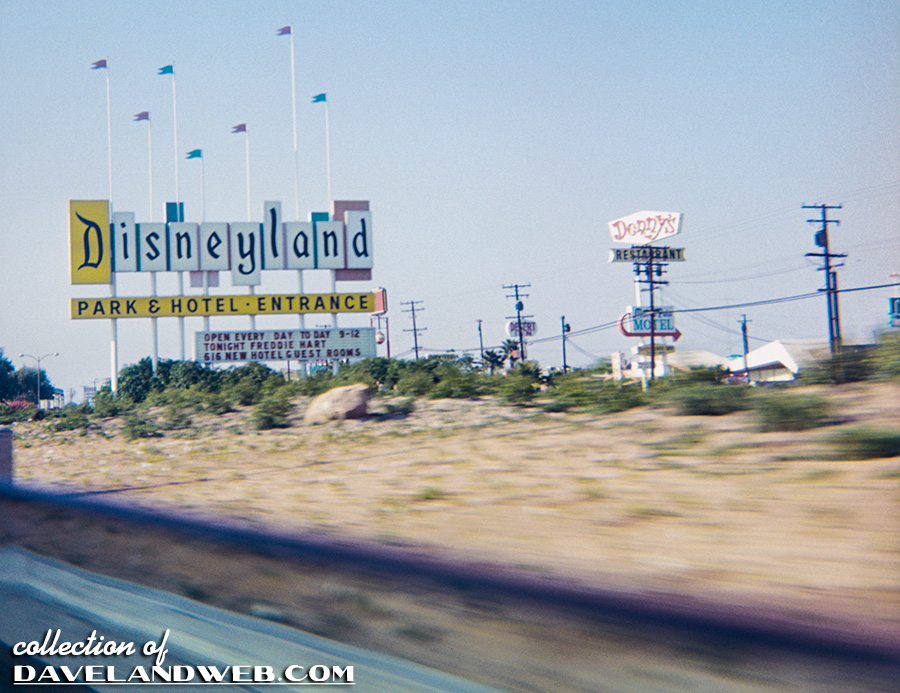 September 1969: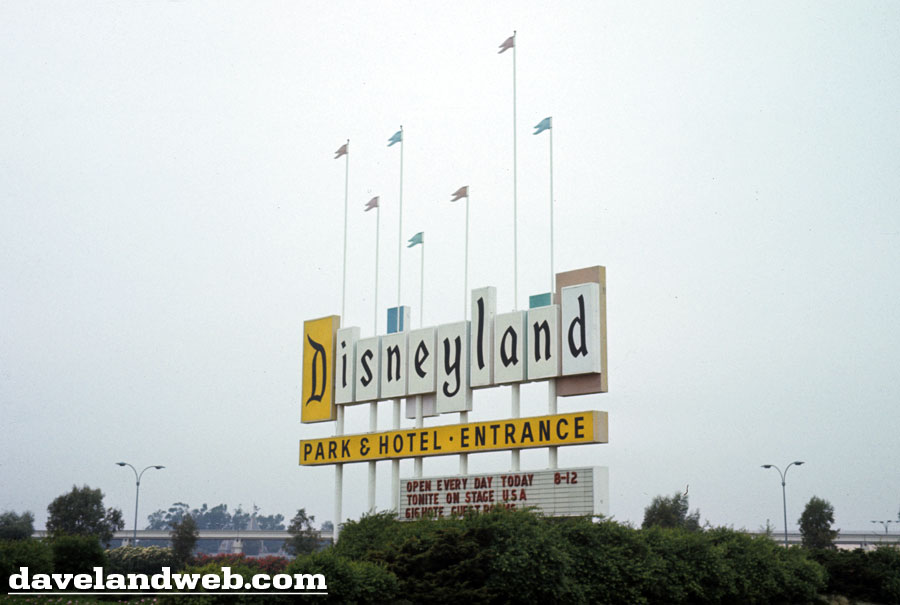 February 1971: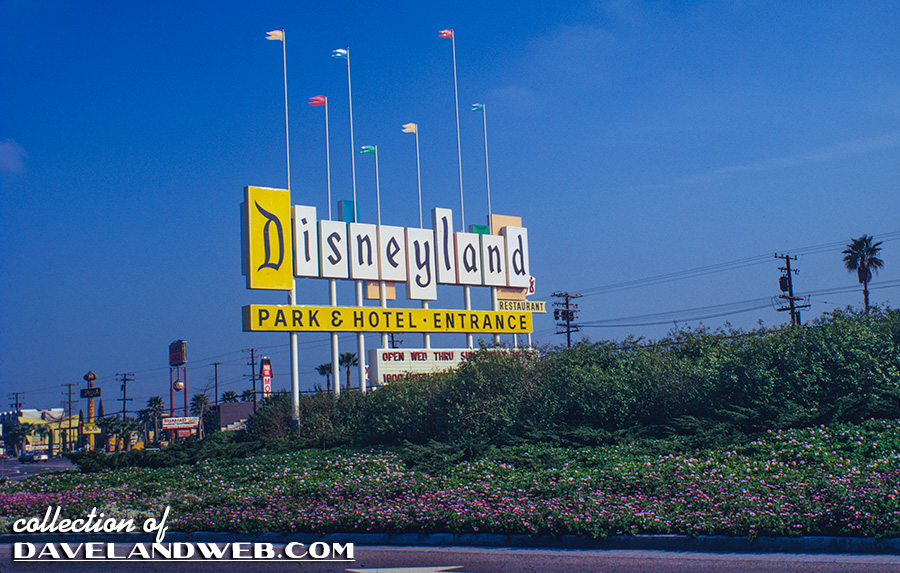 Thanks to Chris Jepsen, this photo has now been dated to April 1971; apparently Roy Acuff played there on April 4th for the very first Country Jubilee. Thanks Chris!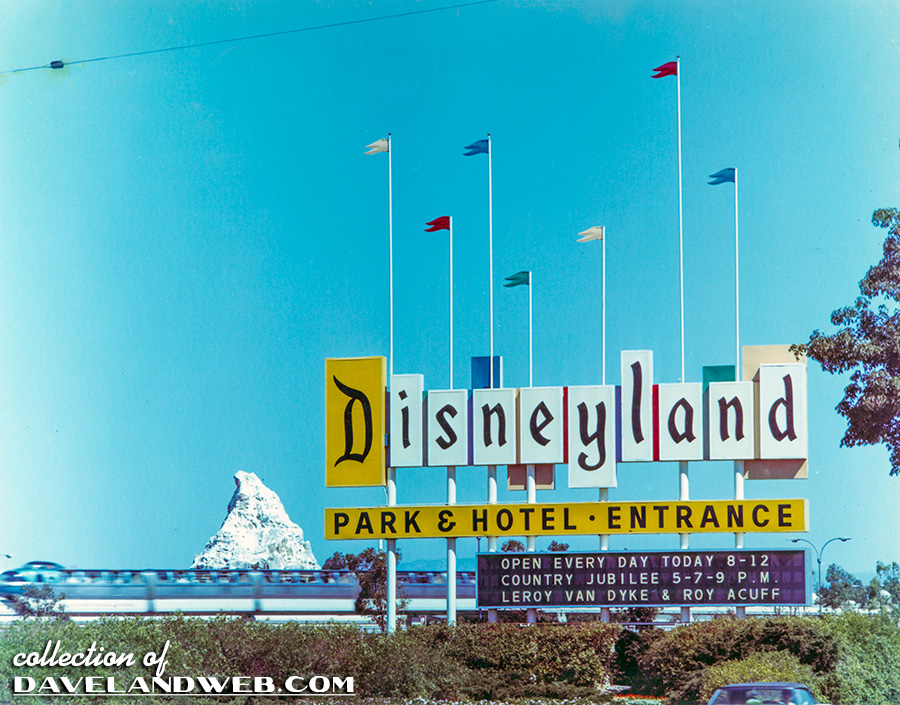 July 1971: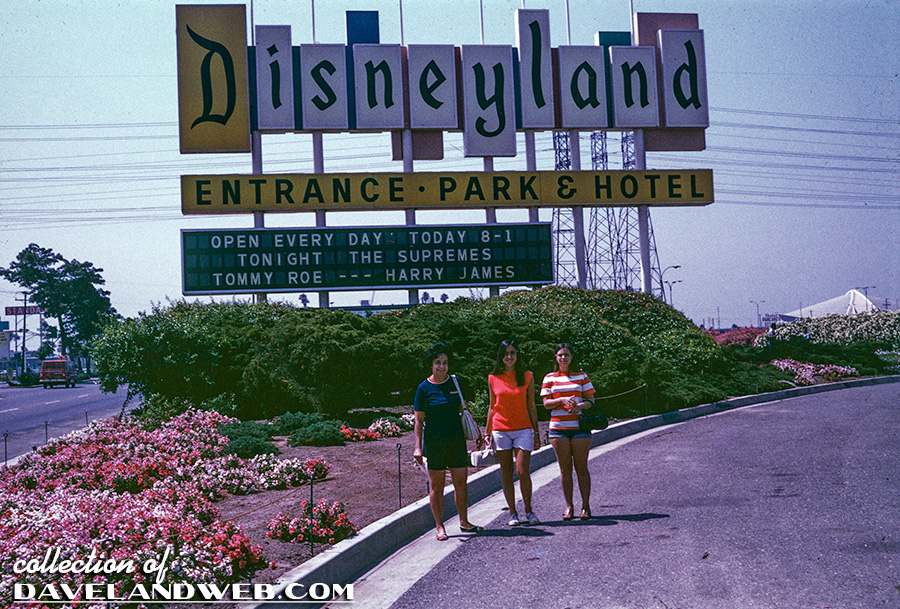 October 1972: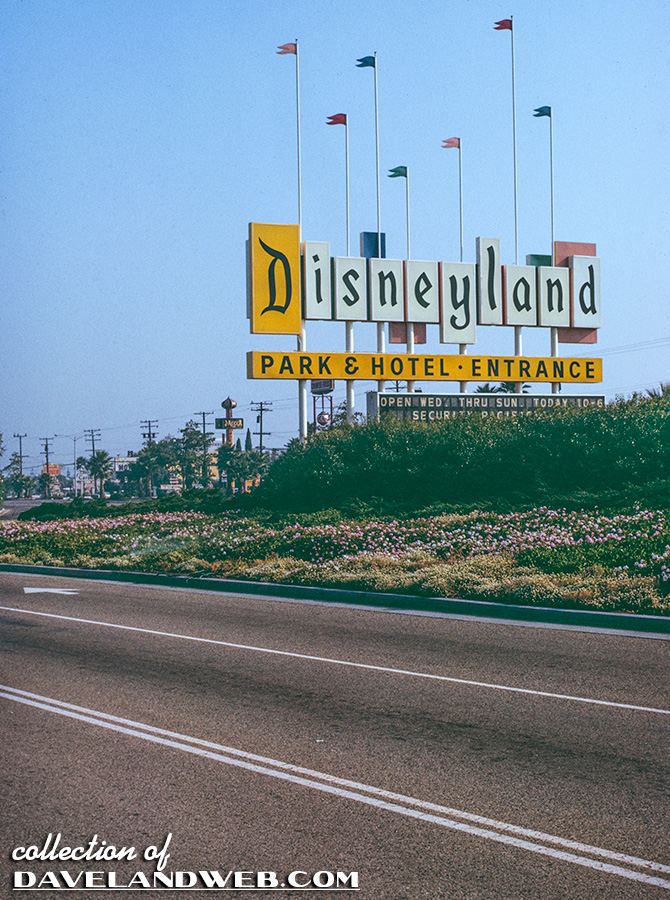 And the tragic eyesore that replaced it: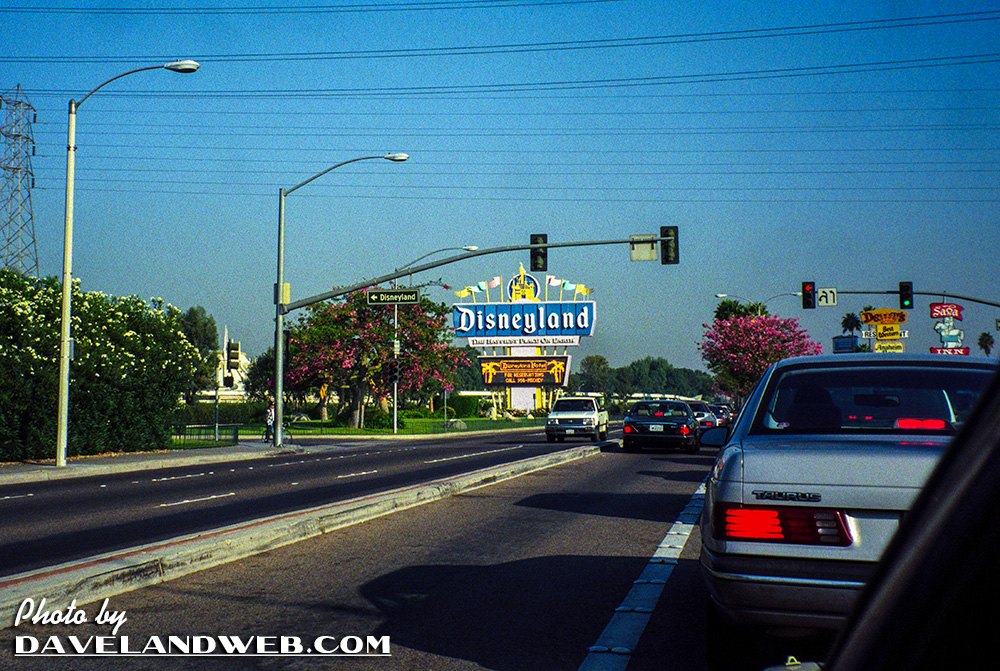 See more vintage & current Disneyland Entrance photos on my
Disneyland Entrance web page.