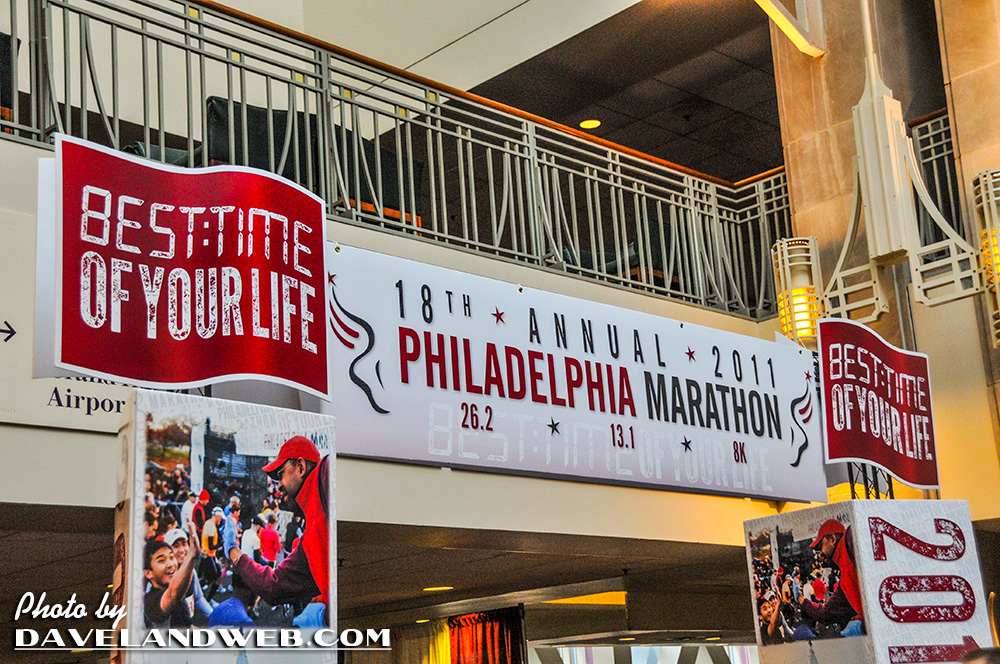 I traveled home to Philadelphia over Thanksgiving and ran the Philly Half Marathon (what better way to earn a calorie-laden Thanksgiving meal?). The race was a blast and I loved the course; unfortunately, I came down with a cold a few days beforehand, which put a crimp in my time (not to mention made the rest of the week somewhat miserable!).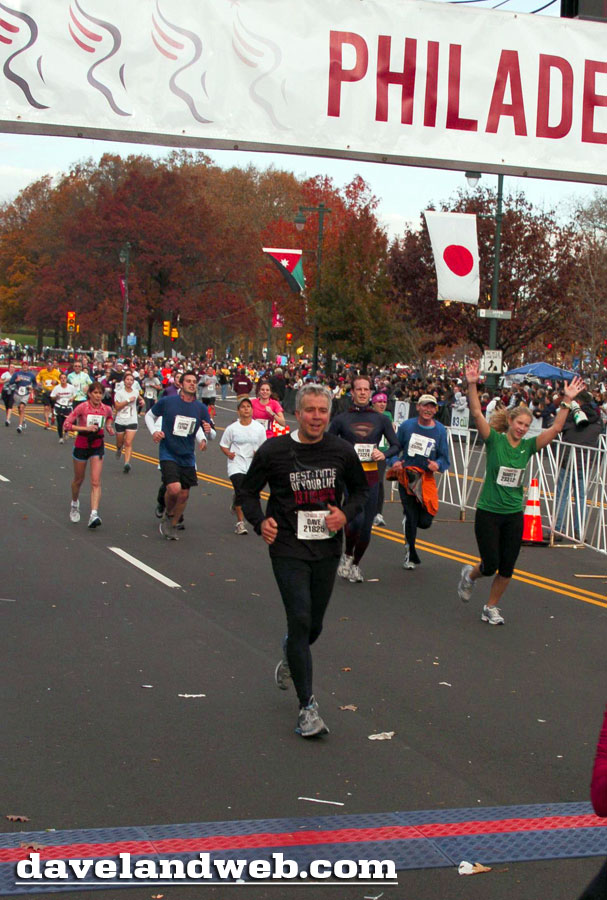 Still, I was happy that I wasn't one of the two participants that died! Yes...one 21 year old died just after crossing the finish line, and one 40 year old died just BEFORE hitting the finish line. Glad I didn't know any of this when I was running; I wouldn't have been able to enjoy the hot chicken broth they were giving away at the finish line!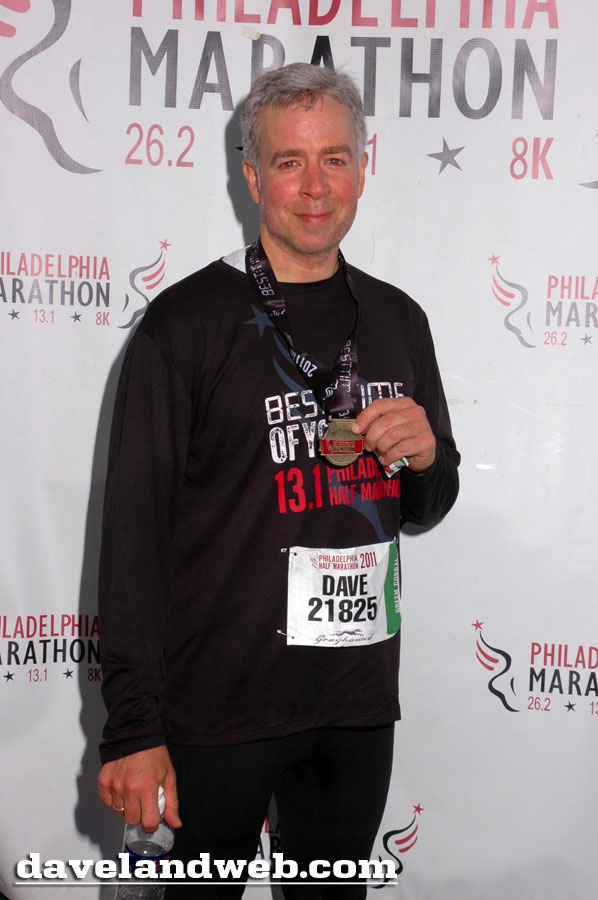 Since I was already downtown, before heading home to the burbs I decided to ignore the pain in my feet and legs and take the camera around for a few shots. Here is City Hall in all its glory, with the famous William Penn statue standing proudly on top: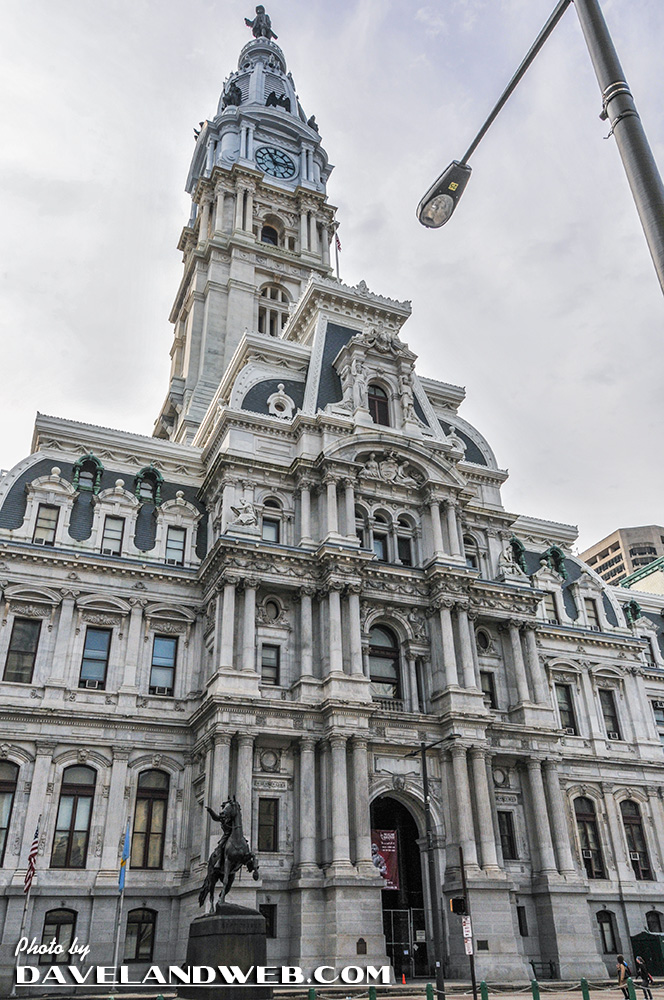 City Hall was the tallest building in Philadelphia until the construction of One Liberty Place ended the "informal" gentlemen's agreement that limited the height of tall buildings in the city.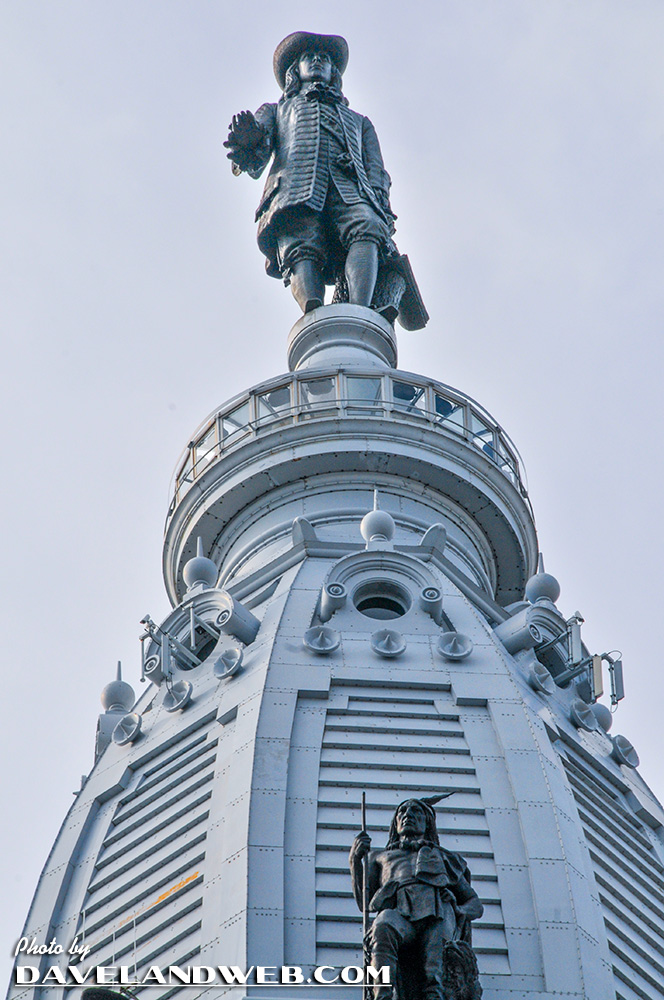 Designed by Scottish-born architect John McArthur, Jr., in the Second Empire style, it was completed in 1901 at a cost of $24 million. Designed originally to be the world's tallest building, by the time it was finished it had already been surpassed by the Washington Monument and the Eiffel Tower, though it did have the designation of being the world's tallest habitable building.
Here's a detail shot of a googly-eyed Ben Franklin carving on the building: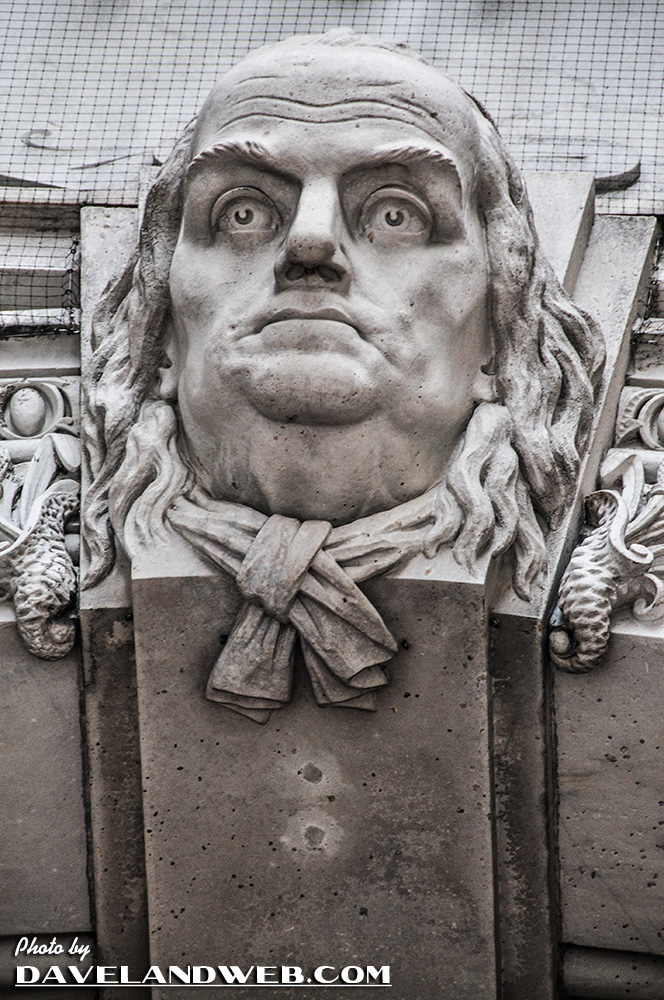 And a statue commemorating John Wanamaker, the man behind the beloved department store: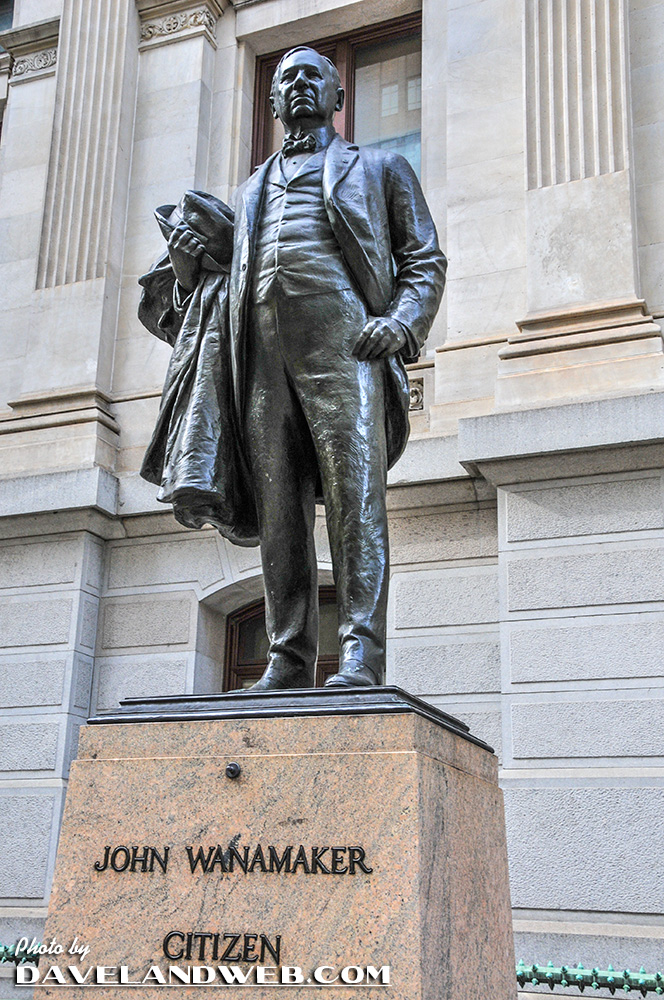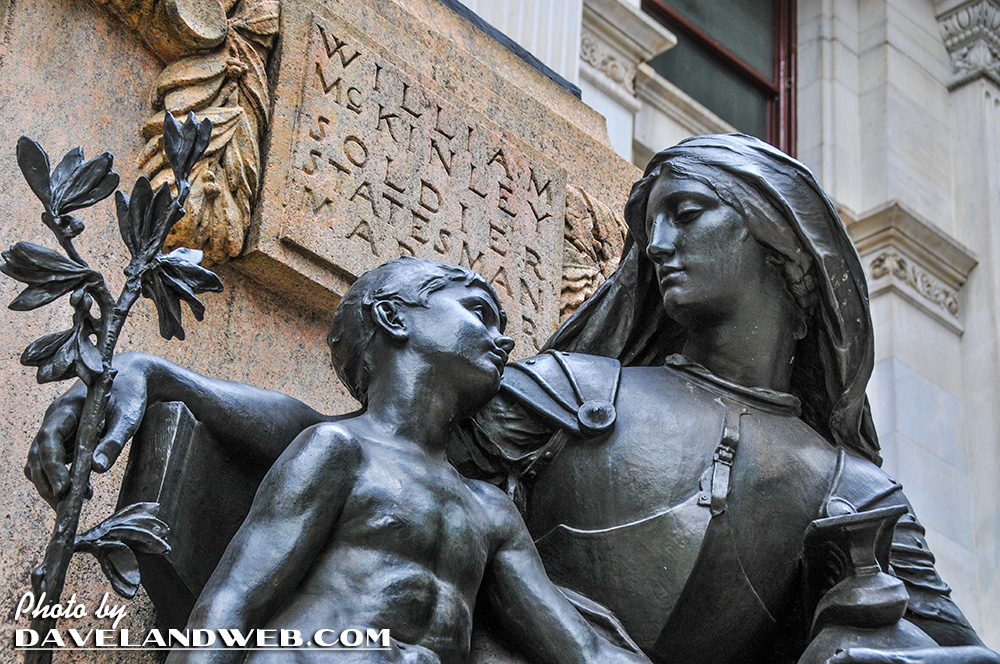 Love the art deco touches still visible in Philly: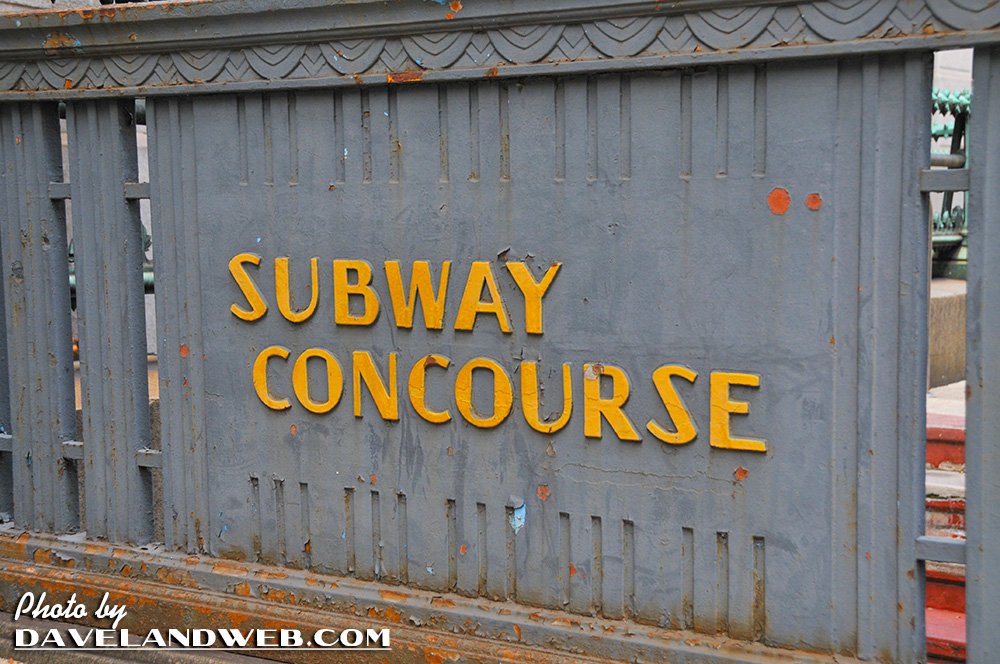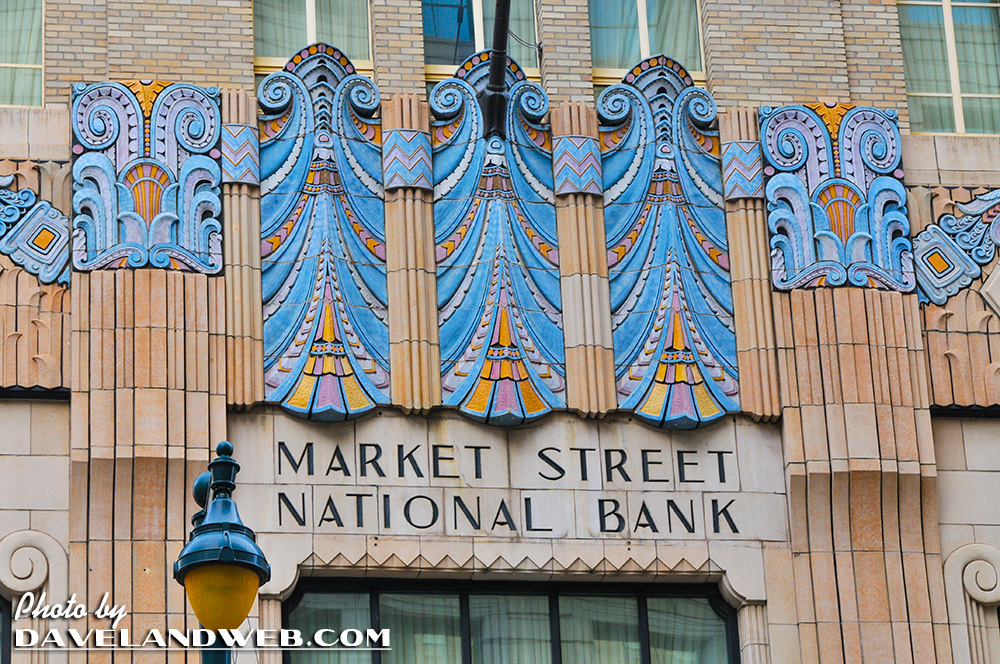 One Liberty Place, the building that robbed William Penn of being the highest point in Philly, is definitely reminiscent of the Chrysler Building; an intentional tribute, perhaps?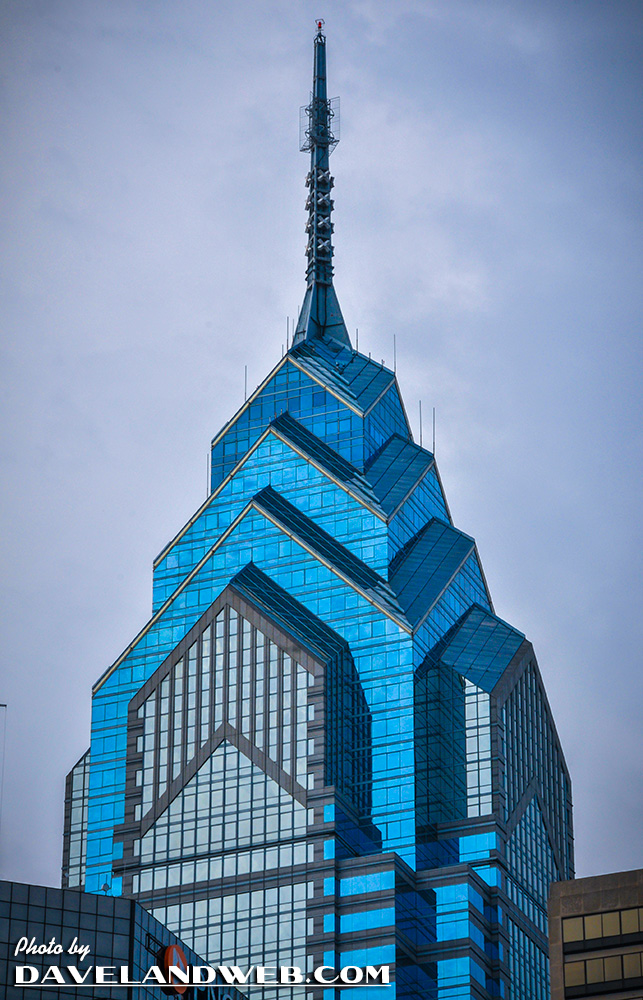 See more Philadelphia photos on my
Philadelphia web page.