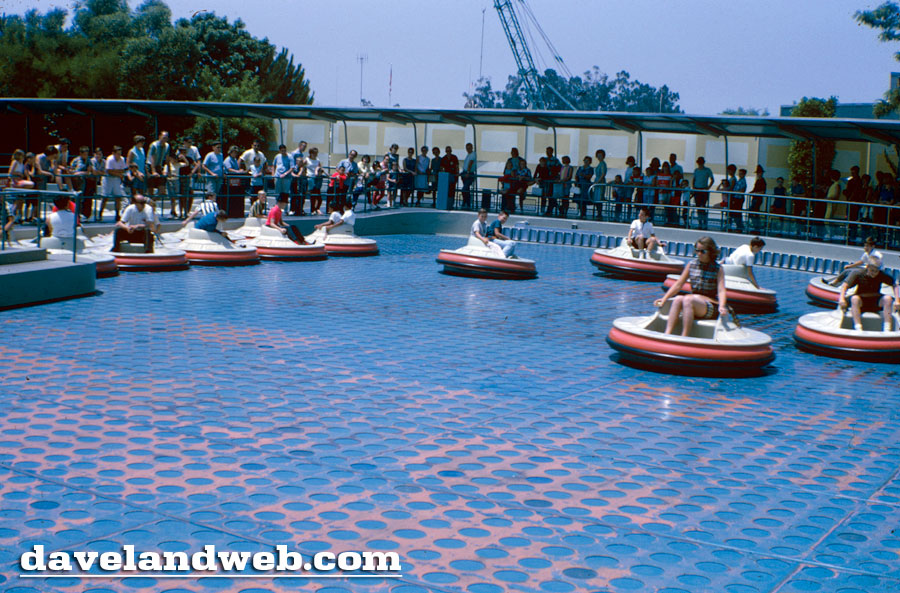 Before there was Space Mountain, Tomorrowland had Flying Saucers. This outdoor attraction allowed guests to glide along effortlessly in their vehicles over a cushion of air. Or at least that was the theory. As you can see in this July 1965 photo, most of the guests seemed to be clumped together along the edge. Difficult to maneuver and at times a bit of a legal risk (think bumper cars with less protection!), this attraction went bye-bye when New Tomorrowland took over the 1950's version in 1967.
Despite their shortcomings, you can see that this gent in the argyle socks was having the time of his life.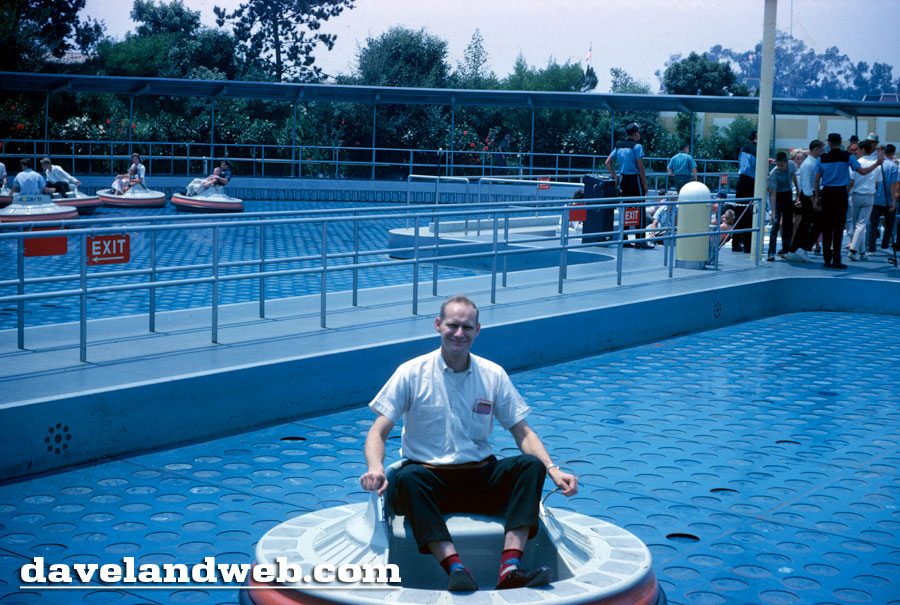 I'll be curious to see how Disney California Adventure is going to reinvent this attraction when Luigi's Flying Tires debut next summer with Cars Land.
See more vintage Disneyland Flying Saucer photos on my
Flying Saucer web pages.