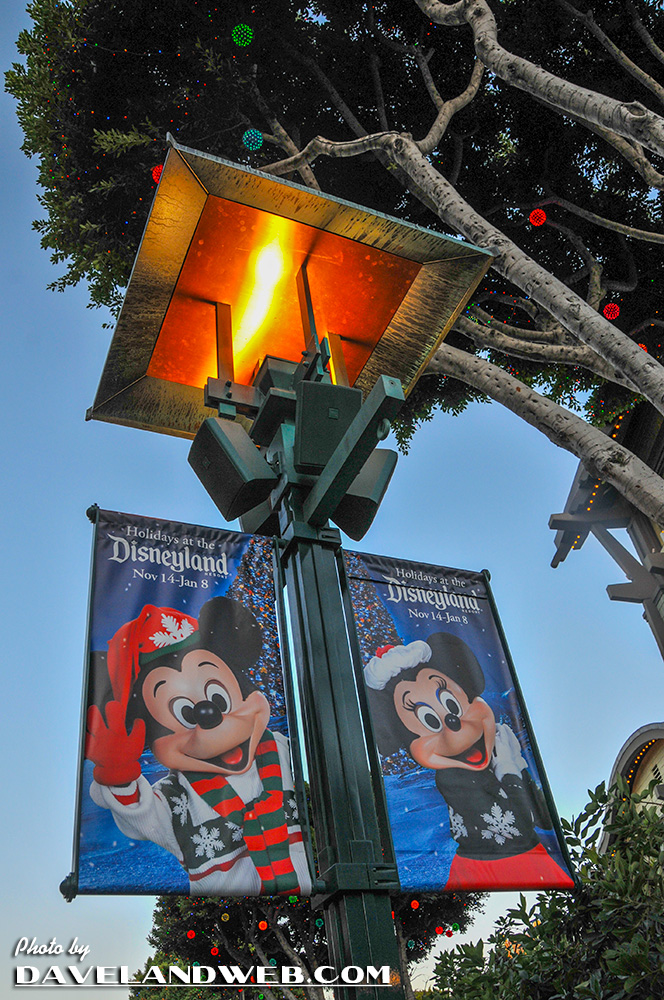 To celebrate Christmas, here is a selection of photos from my most recent trip to Disneyland. They sure do a wonderful job of transforming the park into a Winter Wonderland!
I love the early morning light as it warms up the Main Street Train Station: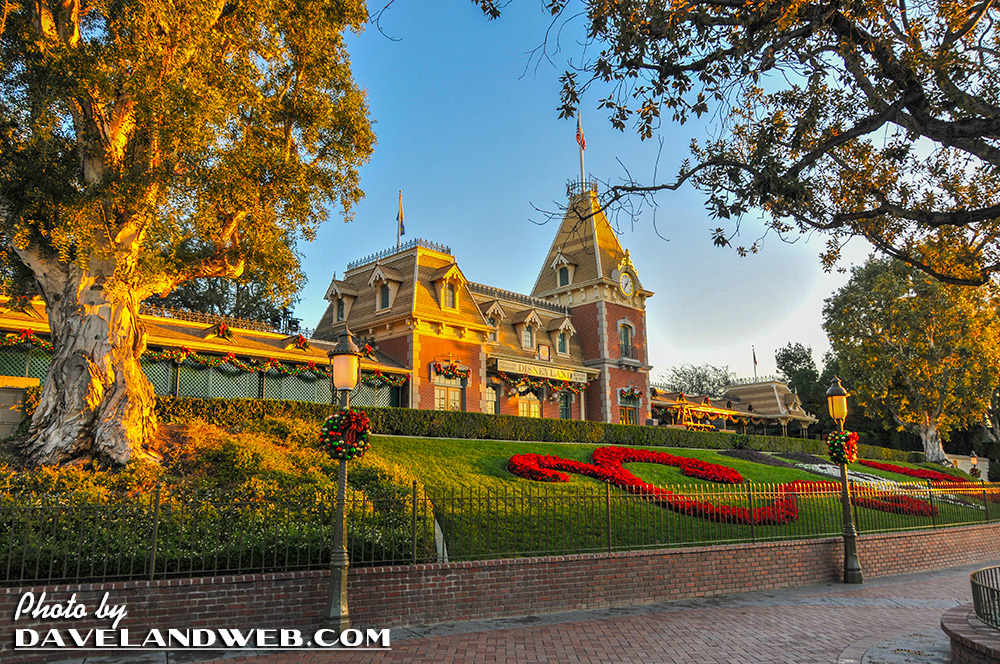 Main Street U.S.A. is adorned with plenty of festive garland & wreaths: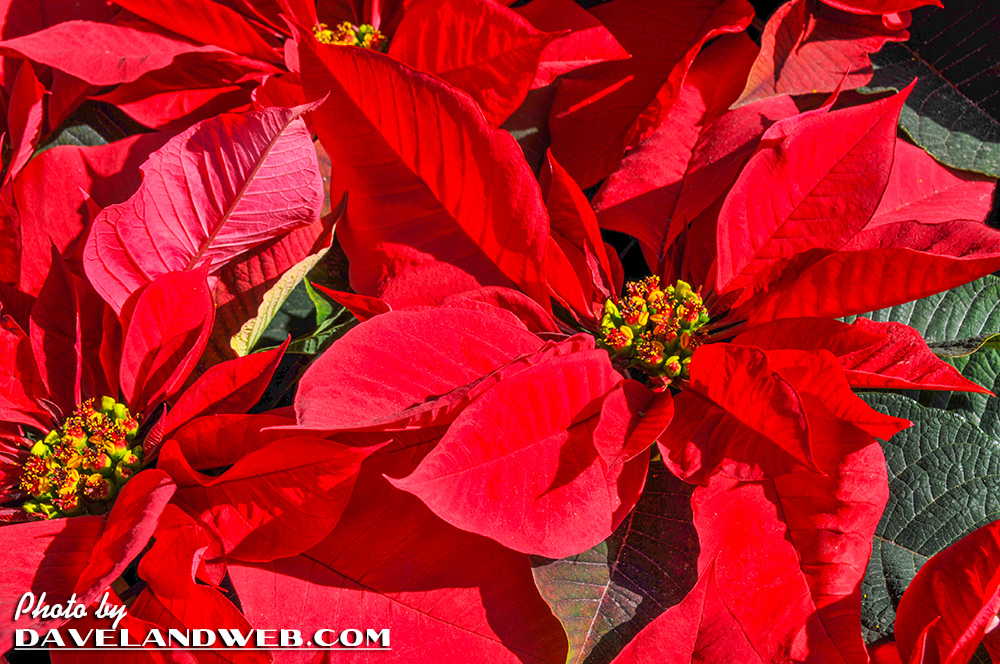 The tree in Town Square is huge...and I mean huuuuuuuge.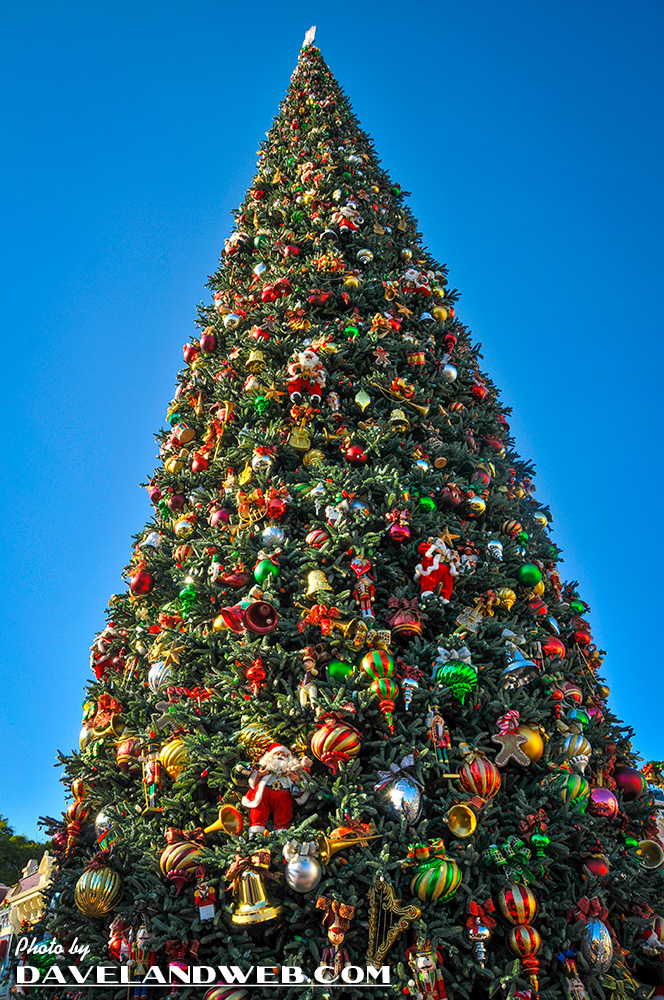 It is literally crammed full of ornaments...no bare spots on this tree!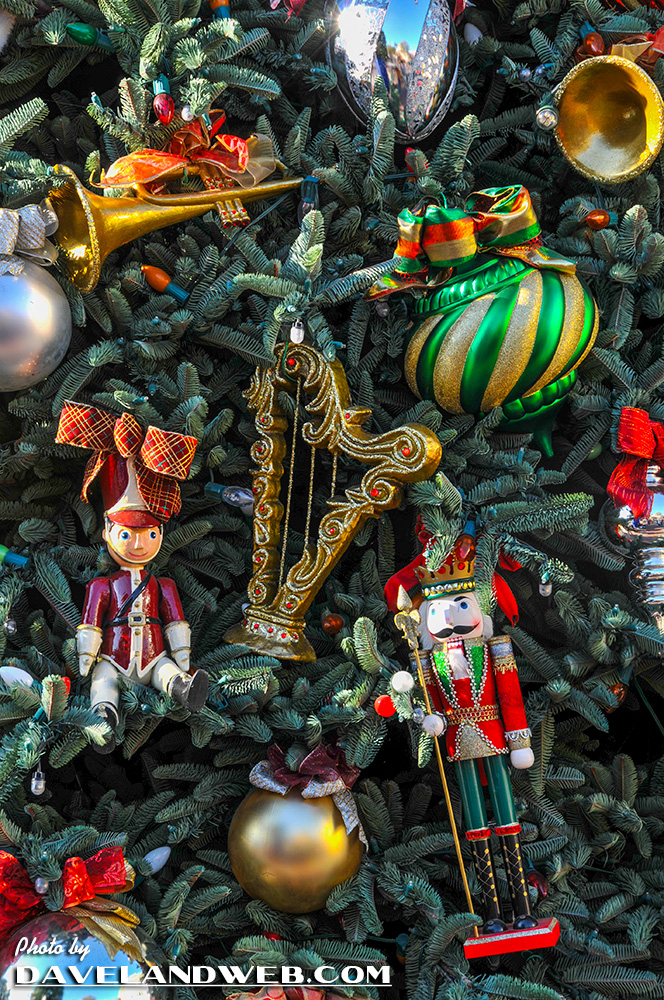 The gas lamps along Main Street all have wreaths to designate the holiday season: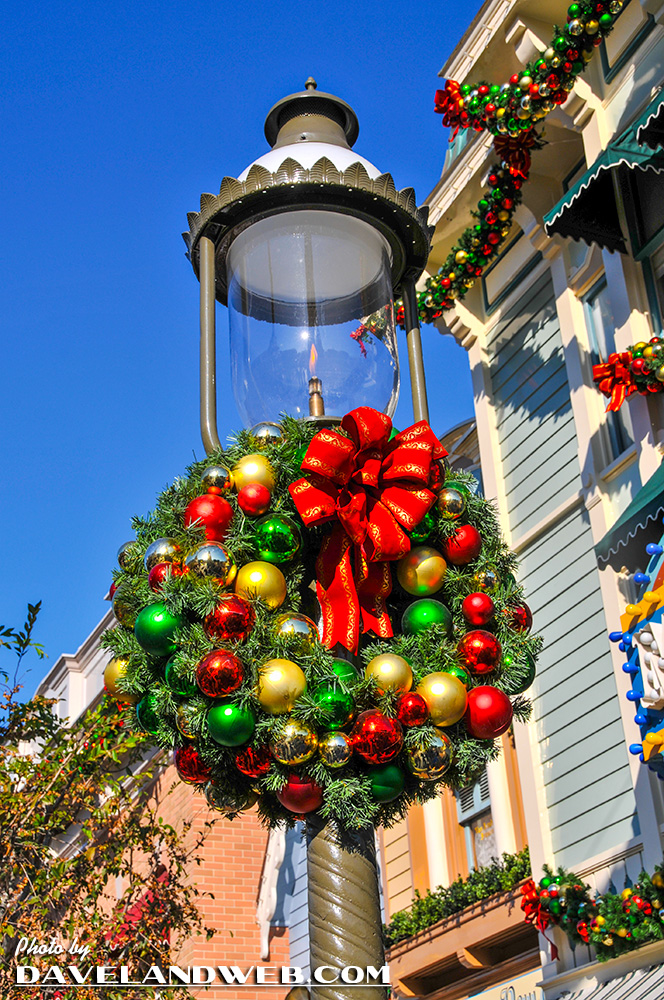 The Partner's Statue is encircled with the flaming red color of the poinsettias: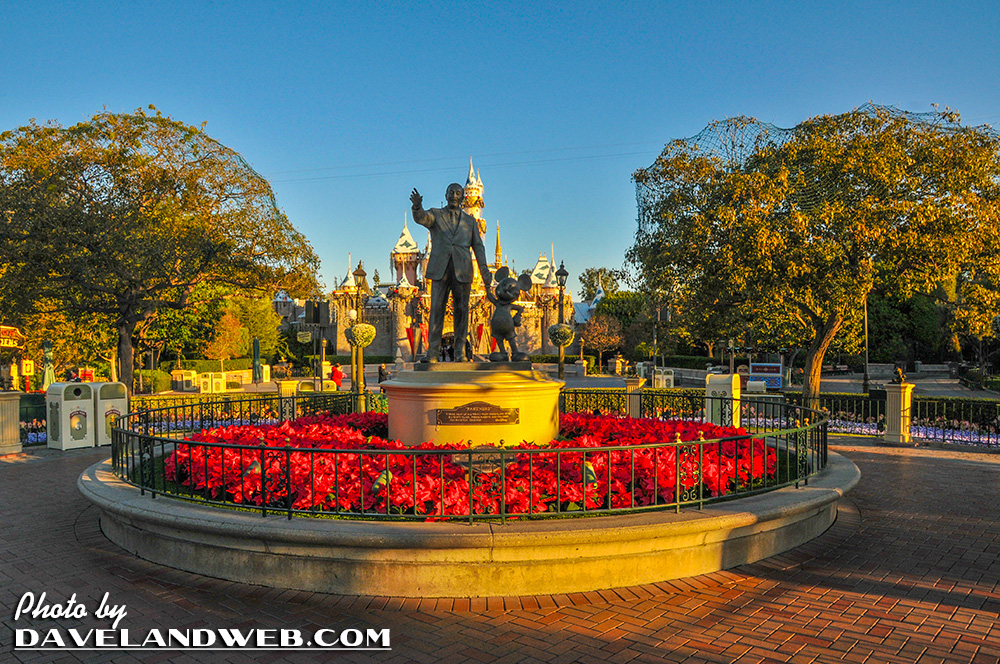 Sleeping Beauty Castle defies the Southern California sunshine with a fake blanket of snow and icicles: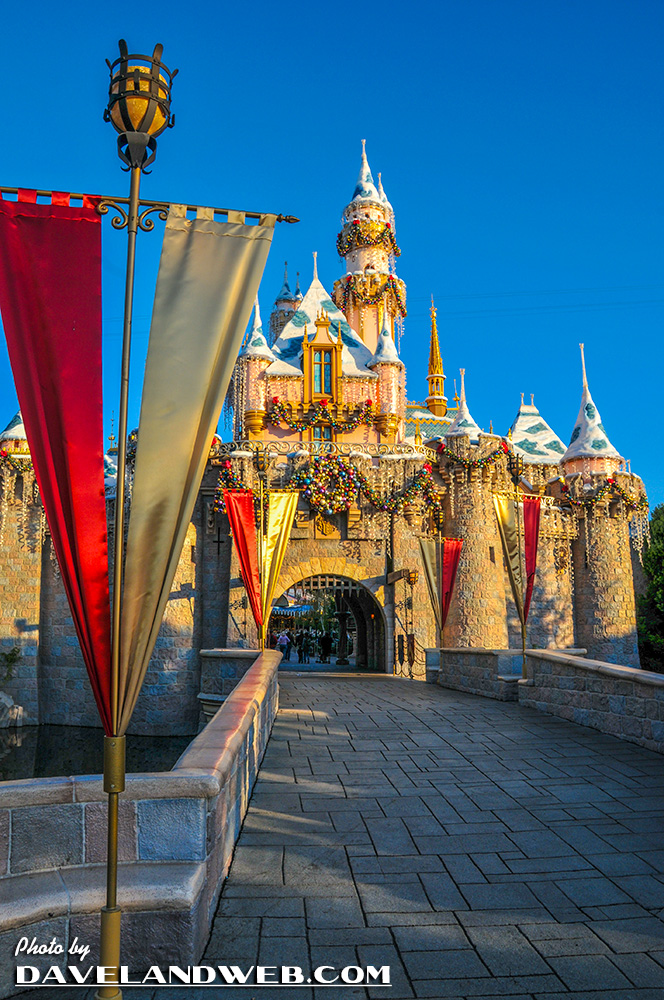 Over in Frontierland at the Big Thunder Ranch, guests can enjoy a more rustic Christmas: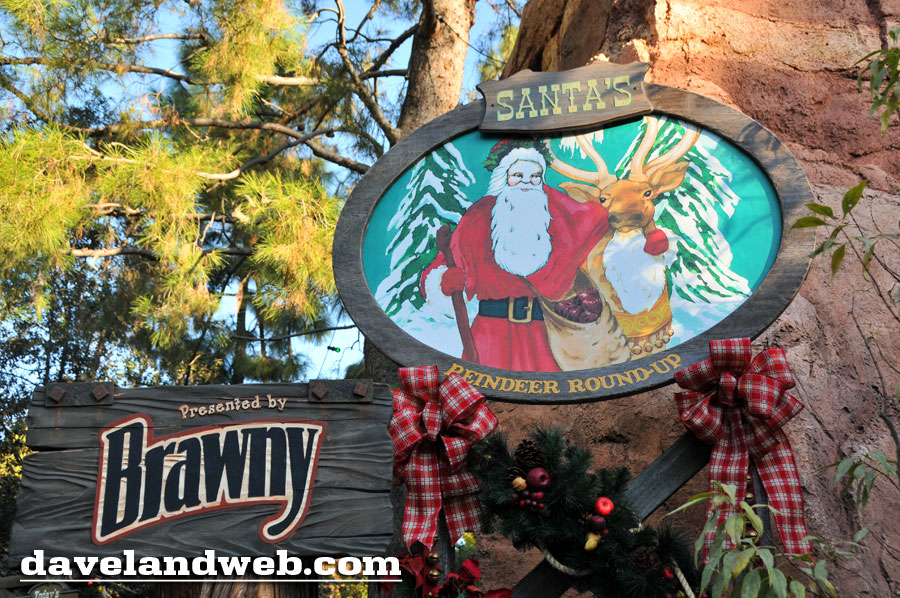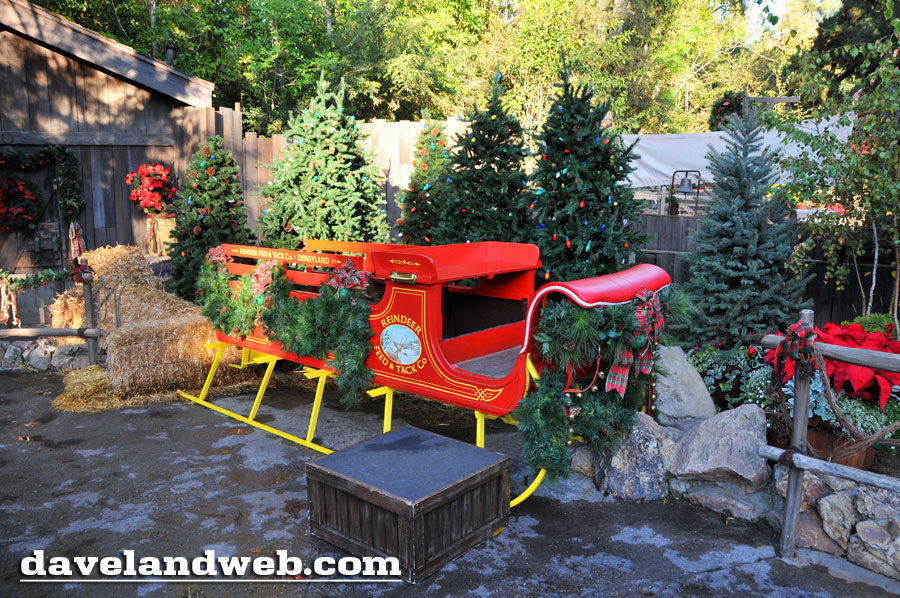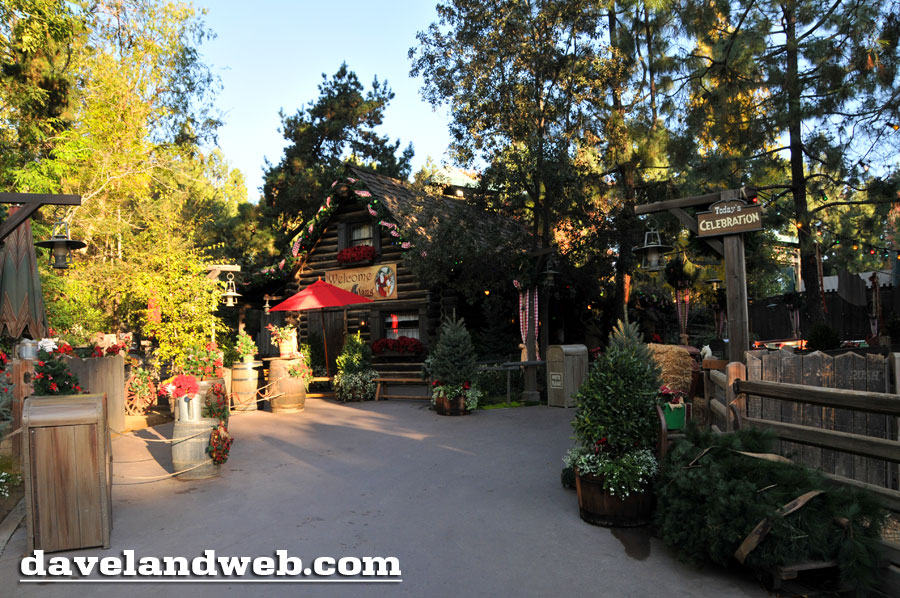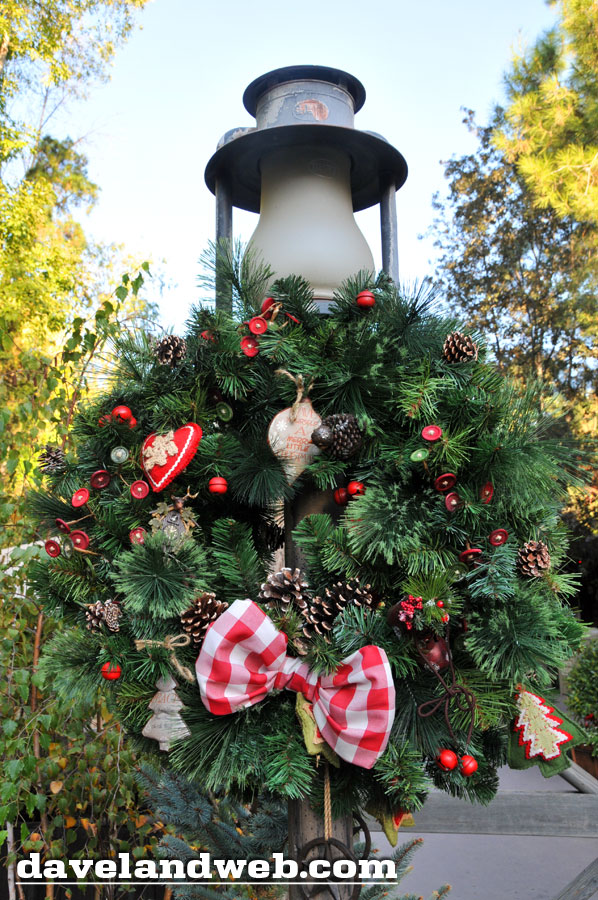 Clang clang clang went the cash register. Really Disney...are a few extra bucks worth how tacky this looks? One of my favorite "quiet" spots of the park has been transformed into a schlocky merchandise mart. Get that s&*t out of there.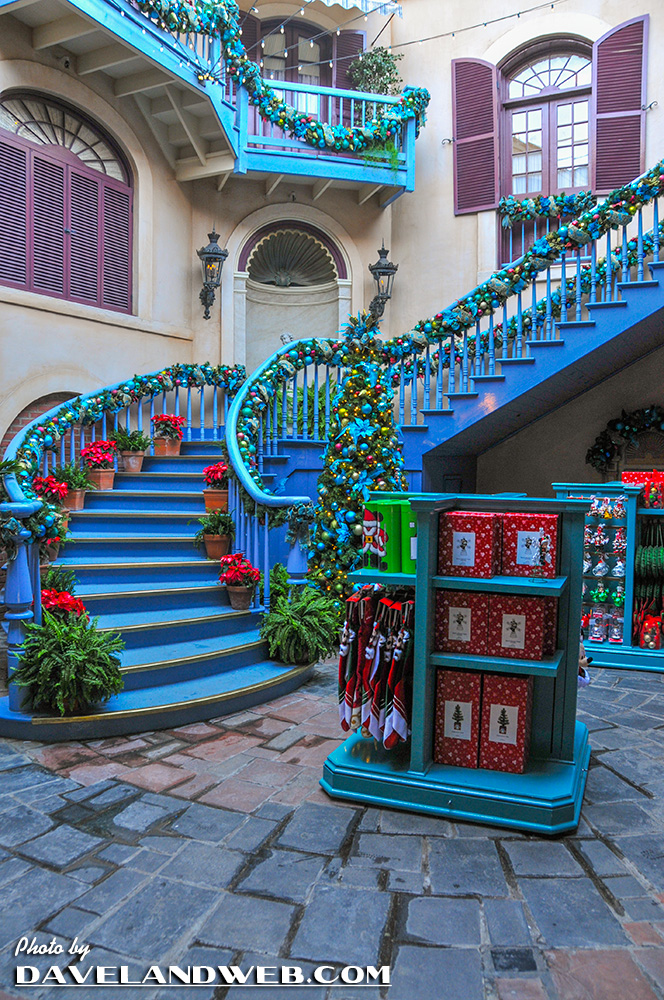 Between the Disneyland Hotel & Downtown Disney area, another large tree stands to spread a little festive joy to those not inside the park just yet: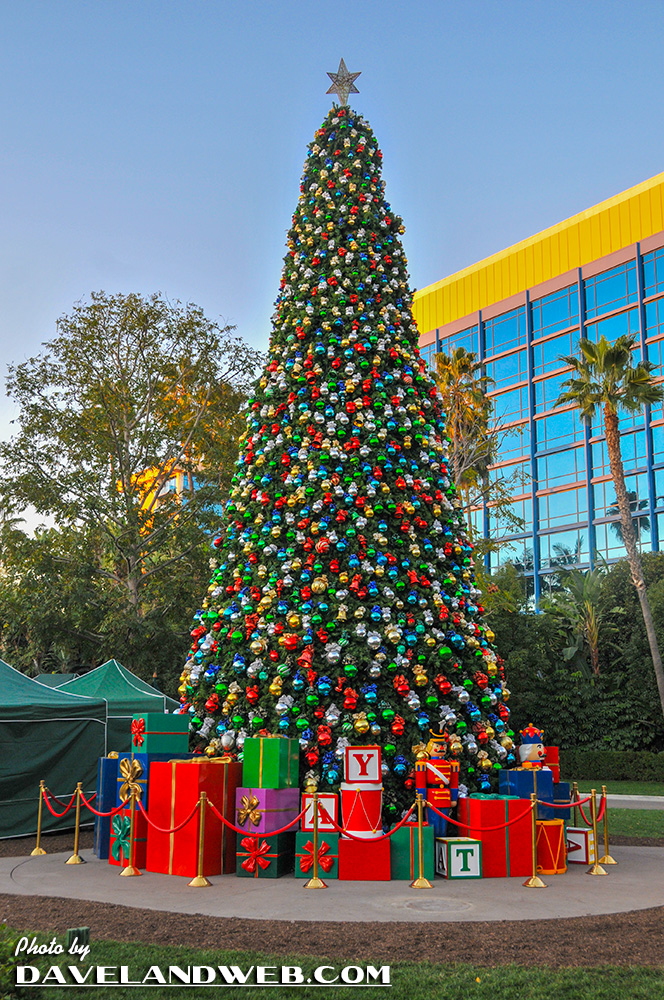 Nighttime is still the best for holiday magic, beginning with the colorful trees in Downtown Disney: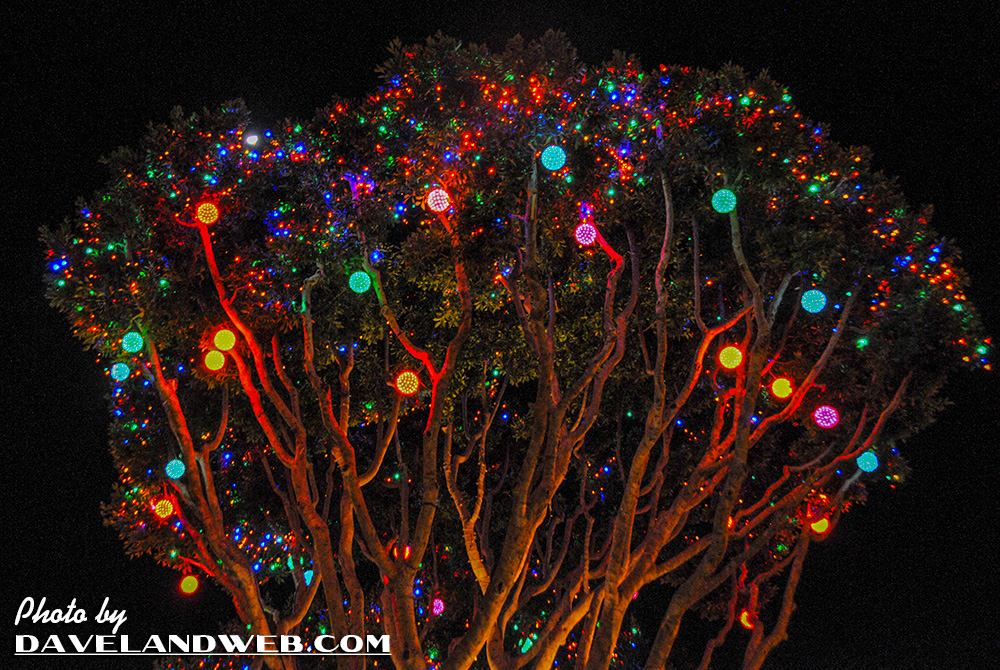 The fake-looking snow on the castle is transformed at night into a magical vision: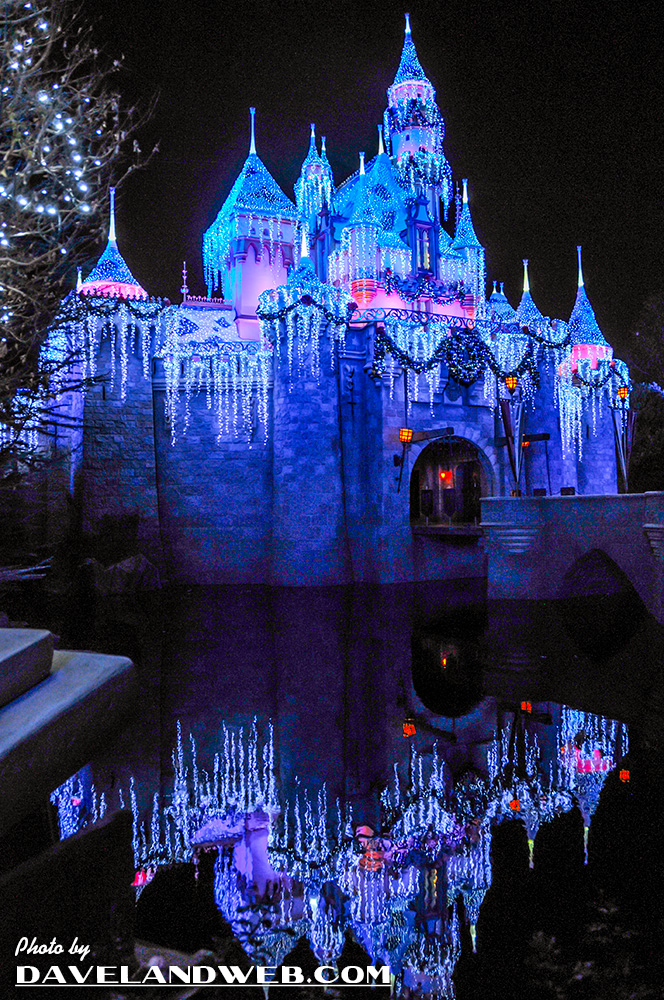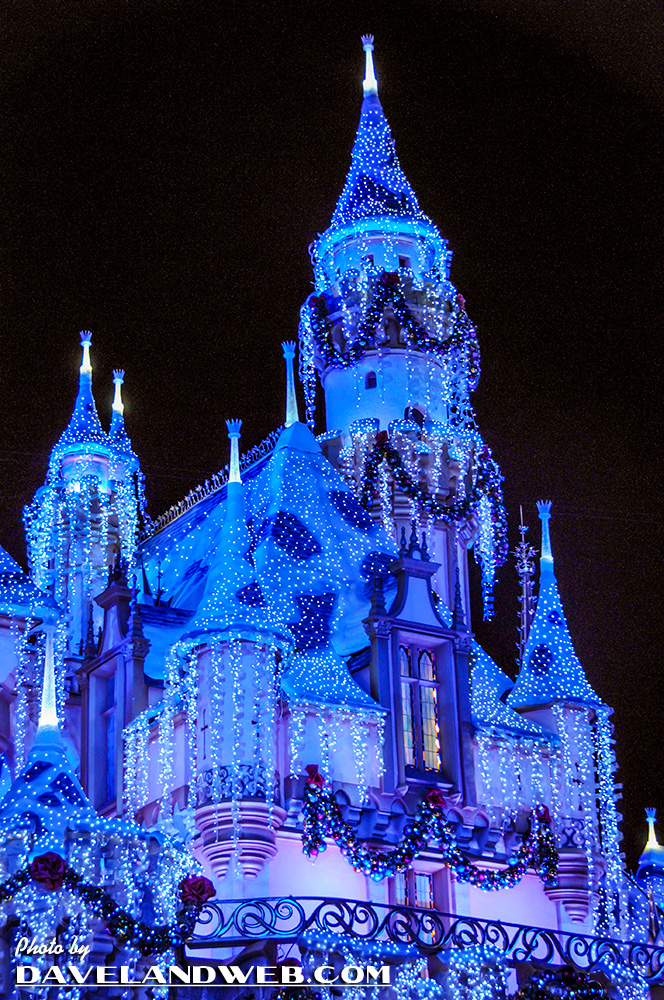 Over at the Grand Californian, a quartet of Dickens Carolers gathers around the Christmas tree in the lobby: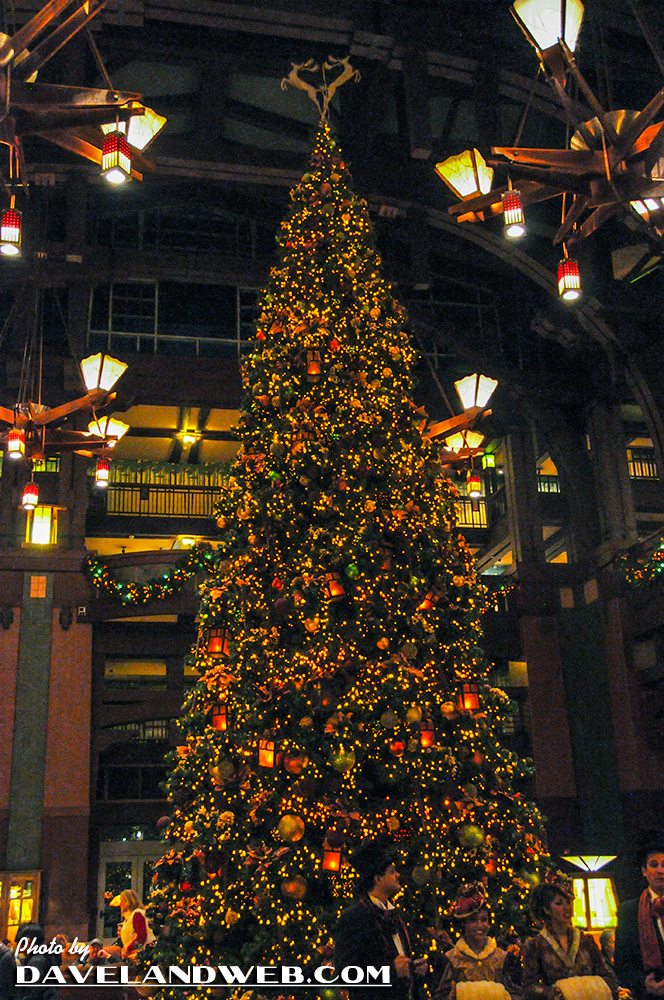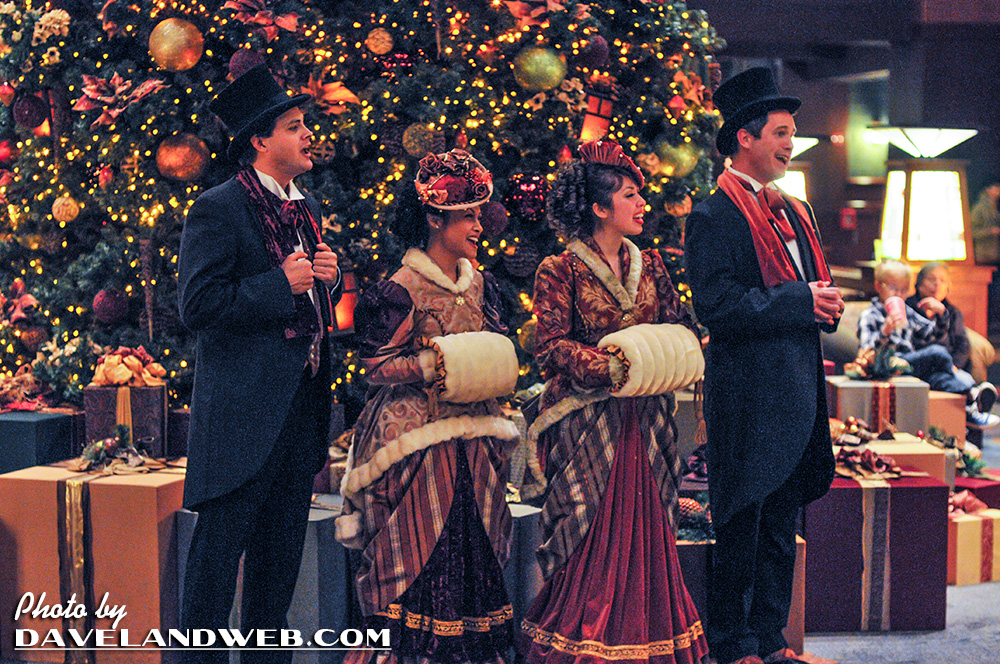 For those of you that celebrate Christmas, I hope that today is the best ever for you!
See more vintage & current Disneyland Christmas photos on my
Disneyland Christmas web page.