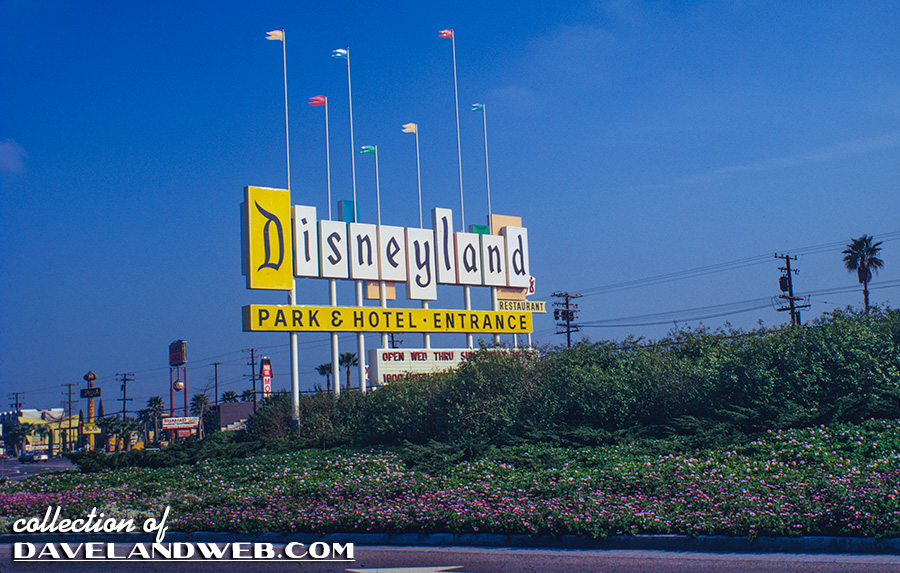 I dipped into the 1970's the other today, and today, I'm taking another dip! The first image may look like a repeat, but it's brand spanking new (compare with the one from Wednesday). Again, I will provide a detail shot of the other motels, hotels, flophouses, and restaurants nearby: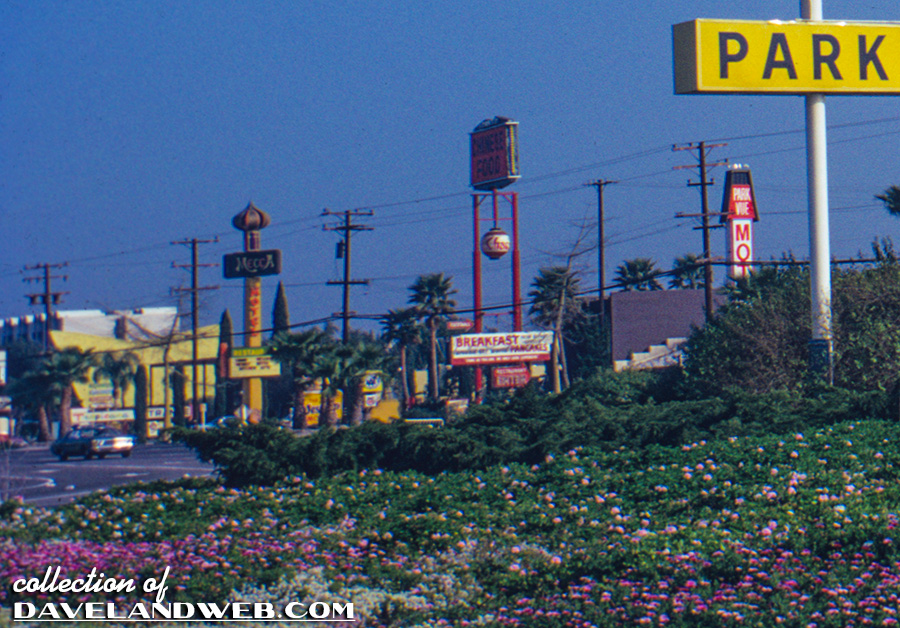 Welcome to Main Street, U.S.A. circa 1971; anybody care to start their day off with a Grand Circle Tour on the C.K.Holliday? According to my current blog poll, only a pathetic 8% would be interested. Sorry, Engine #1.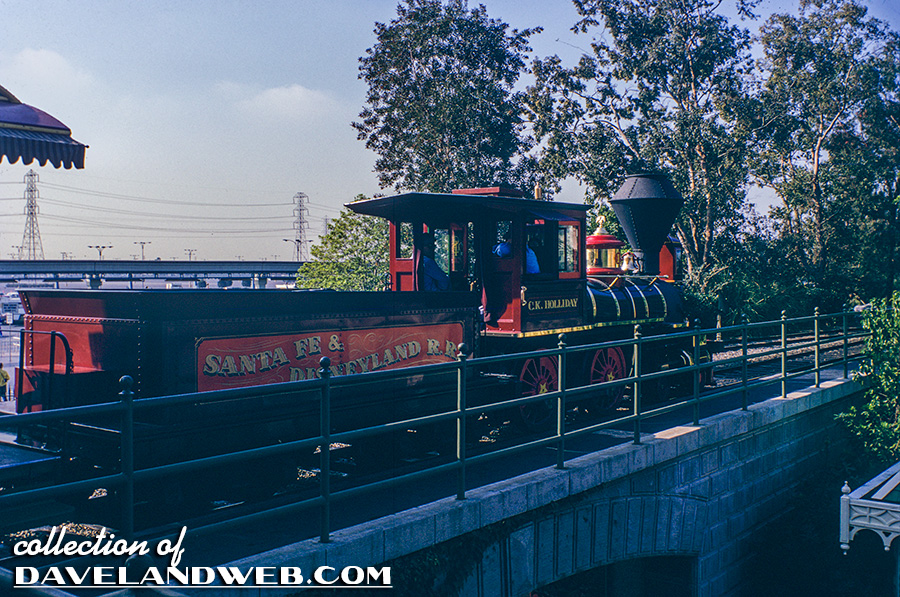 The other 92% can hop on the Omnibus for a journey to the hub: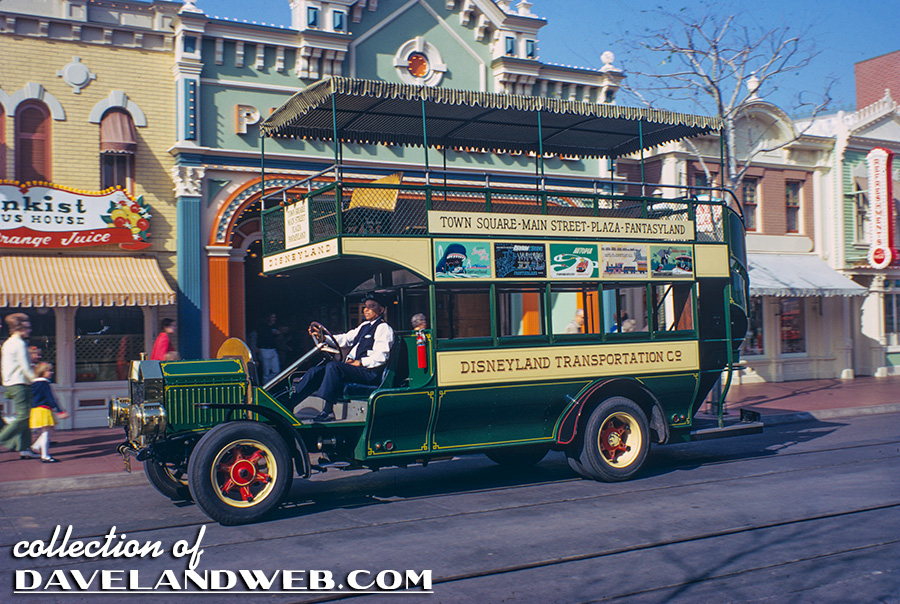 In 1971, tobacco was just beginning to become the dirty word that it is today; note this door on East Main Street with its very descriptive prose about everyone's favorite filthy habit to grouse about: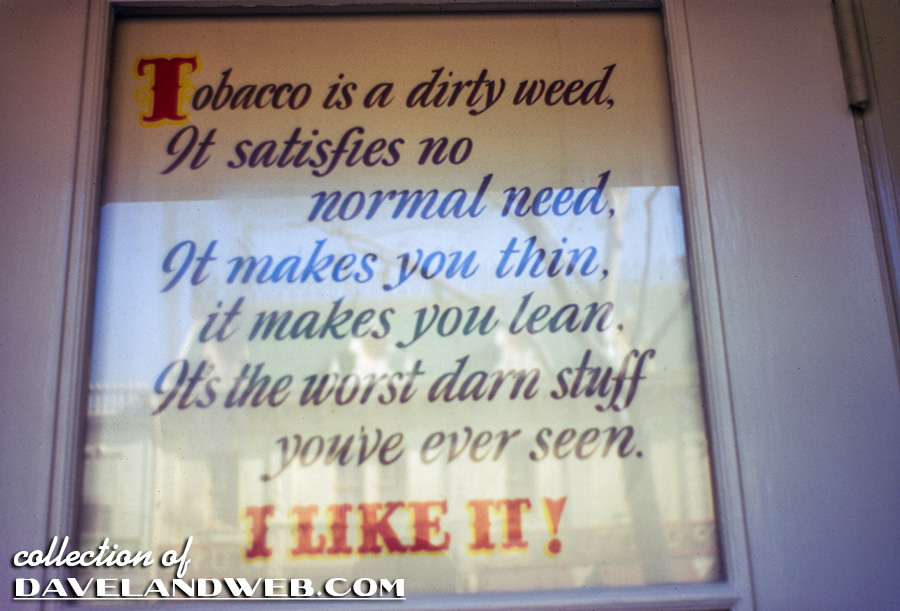 Here's a shot of the Tobacco Shop so that you can put the sign into context: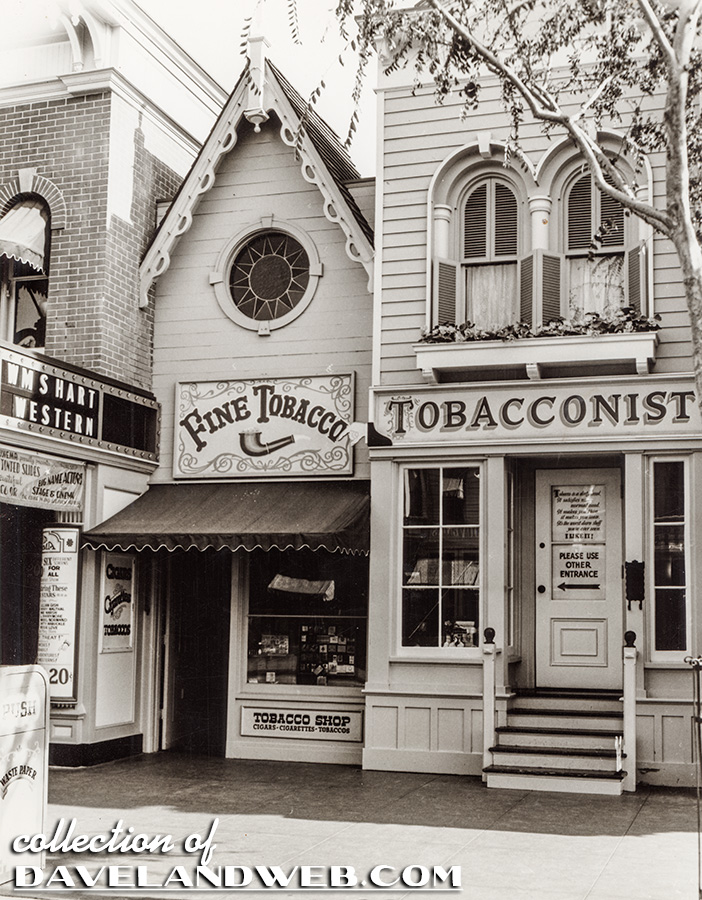 The Wooden Indian has lost his historical context now that the Tobacco Shop is but a memory:
Back to February 1971; I'll leave you with this shot of the budding foliage near Central Plaza: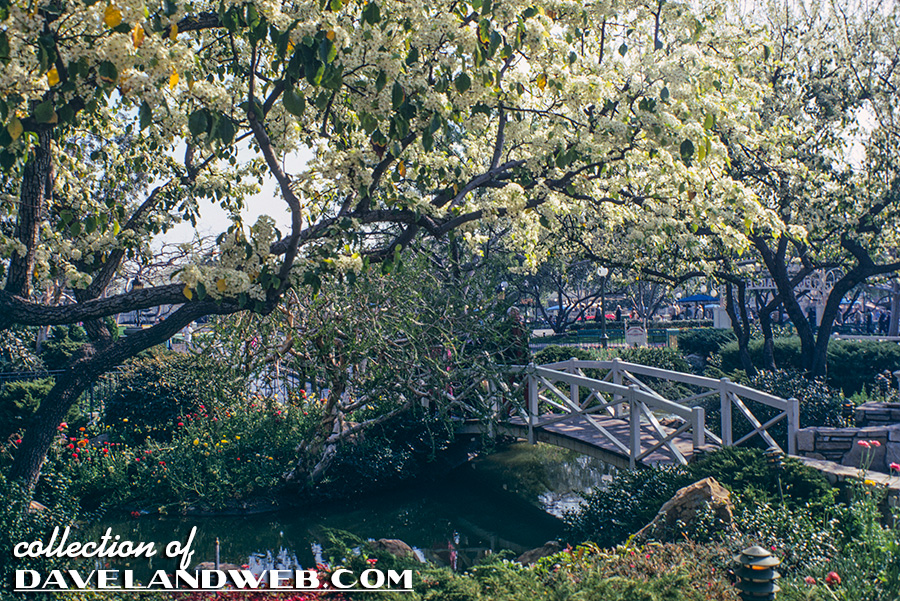 View more Disneyland Main Street U.S.A. photos at
my main website
.