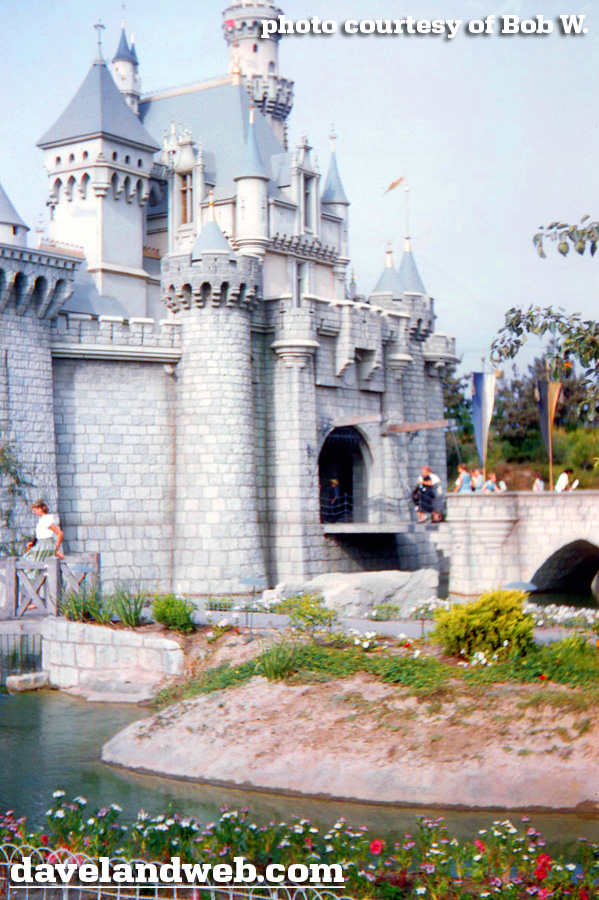 Bob Weaver is a frequent Daveland visitor. He wrote a fantastic backstory on
Nature's Wonderland
and now he has shared a number of fantastic vintage images from his sister's trip to Disneyland on August 27,1956. Here are his sister's memories from that magical day:
I can remember two names from the Disneyland group. The girl with the dark curly hair is Joanne Sullivan, I think, and the girl with the ponytail and yellow sleeveless top is Barbara Metcalf. What a fun day that was! Disneyland was pretty new back then. There were four "lands" plus Main Street. The lands were Fantasyland (always the favorite of young girls), Frontierland, Tomorrowland and Adventureland. Some of these only had one or two features, e.g. Frontierland only had Tom Sawyer's Island and the "frontier town street" and Adventureland only had the jungle boat ride. Tomorrowland had to keep changing completely because of the advances in science and technology. One of the rides when it opened was Rocket to the Moon. Another was Autopia. They added the Fantasyland Autopia later. In the original Fantasyland, I remember the teacups, carrousel, Matterhorn, Snow White, Mr. Toad, Dumbo, and a train ride. The train around the park was memorable, too.

You had to have a book of tickets marked A, B, C or D. Of course all the good rides were D and you quickly ran out of those. The A rides were things like the horse car down Main Street.

My recollection is that Disneyland was a lily white place back then without much diversity. I don't remember seeing many asians or blacks either attending or working there until much later, like the 80's. I knew people who had worked there in college and they had to be very clean cut. They had some really restrictive rules. They were very selective about the appearance of employees they hired (if you were obese or not quite model pretty, you needn't apply); I think that would be considered discriminatory today!

It was a big contrast to amusement parks like Long Beach Pike because it was kept so clean and there were no people just hanging around. I think it was very safe for kids, at least back then.
A shot of the rare black swans that used to swim in the castle moat: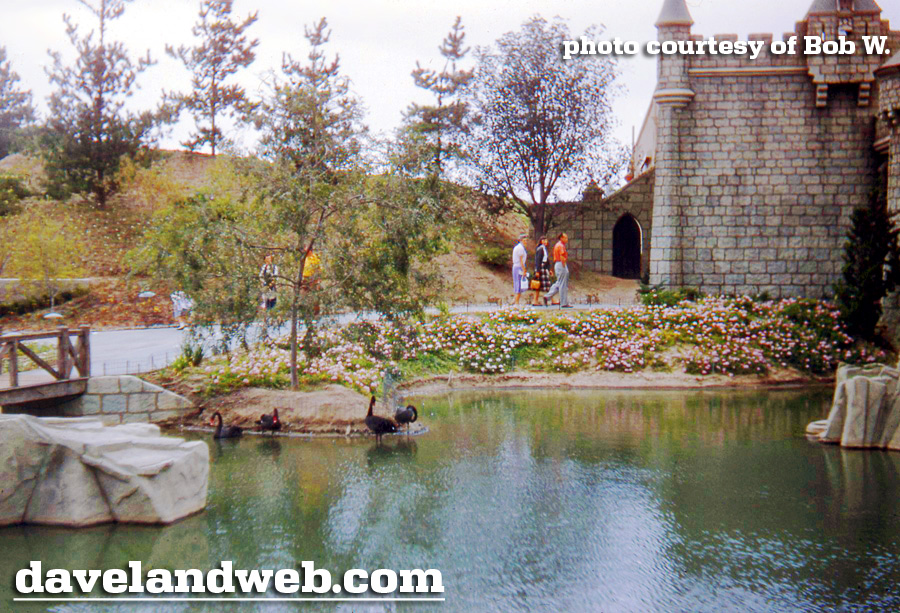 Can you imagine the excitement of a child back in 1956, stepping over the drawbridge into Fantasyland? Being able to board a pirate ship and float over London and Neverland? You can see some glimpses of the original mural in the Peter Pan's Flight attraction queue; love the girls holding onto their ticket books!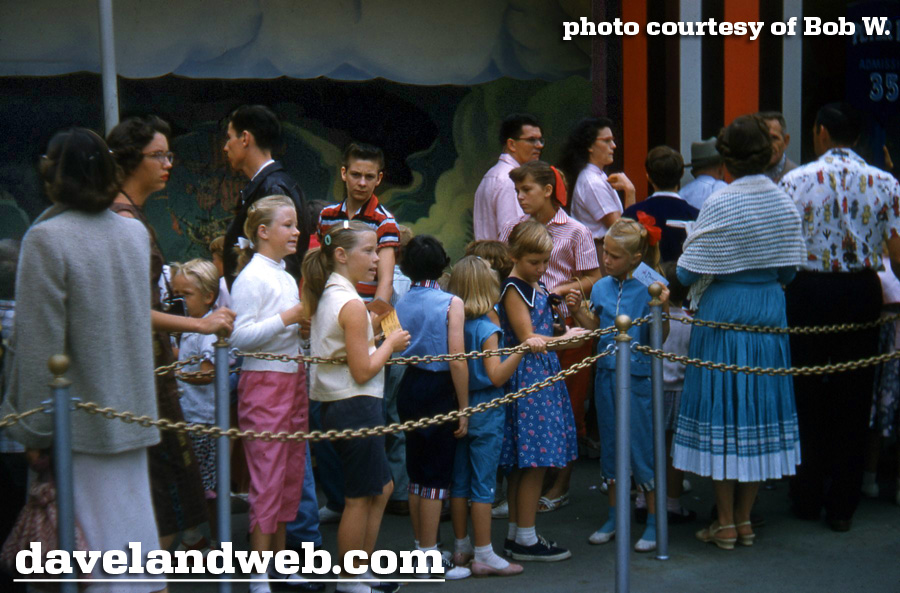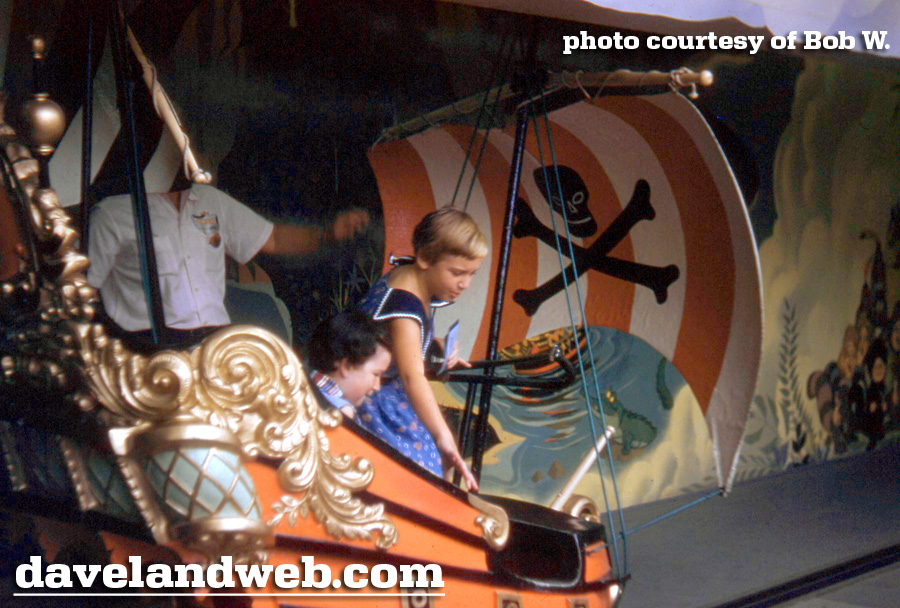 As Dumbo flies overhead, you can see the hinges that originally allowed the ears to flap: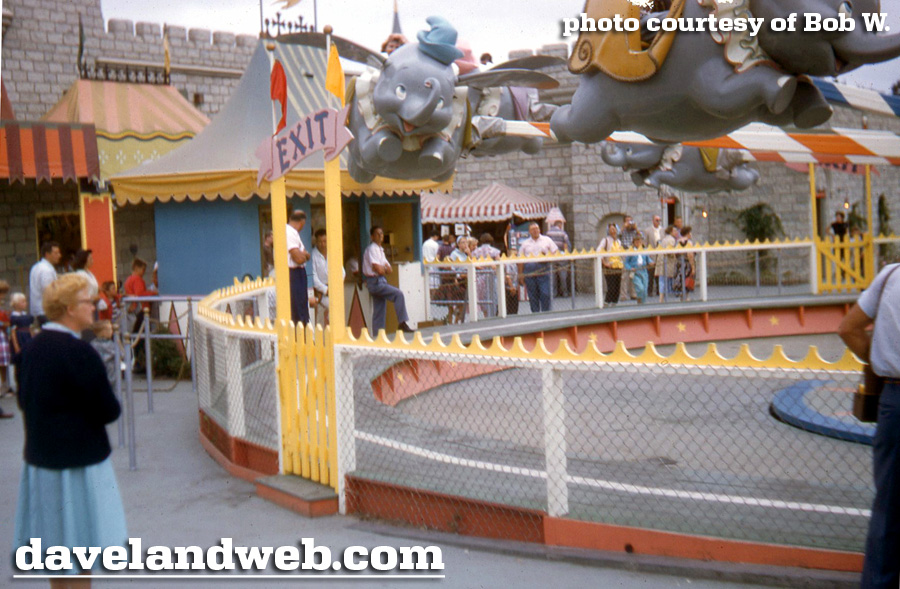 I'm getting light-headed just staring at this photo! that perfectly captures the joy of the children as they twirl around the maze of swirling colors: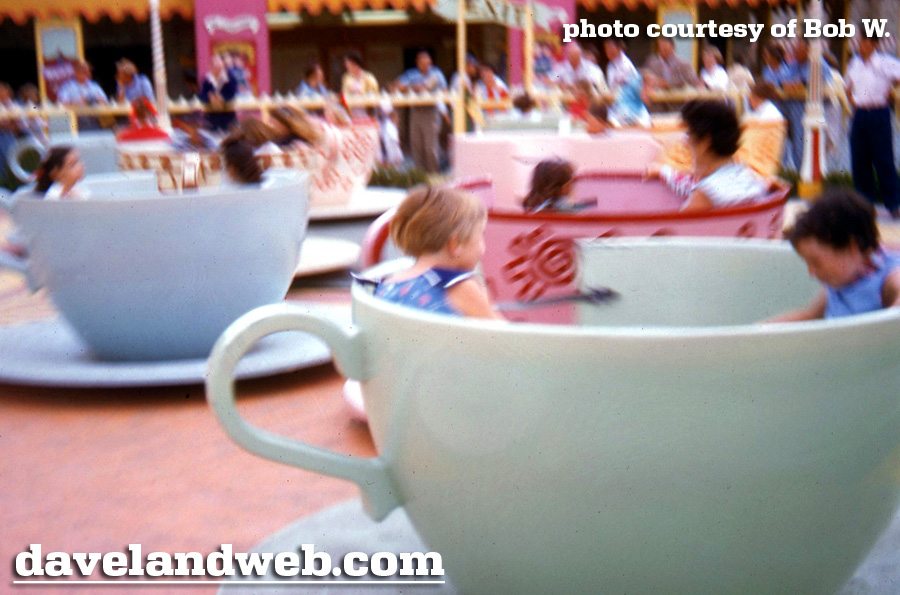 When was the last time you saw this much pavement in Fantasyland that wasn't covered with with swarms of guests bumping into each other? I am sure this photo has the potential to launch the great debate of black vs. blue Monstro.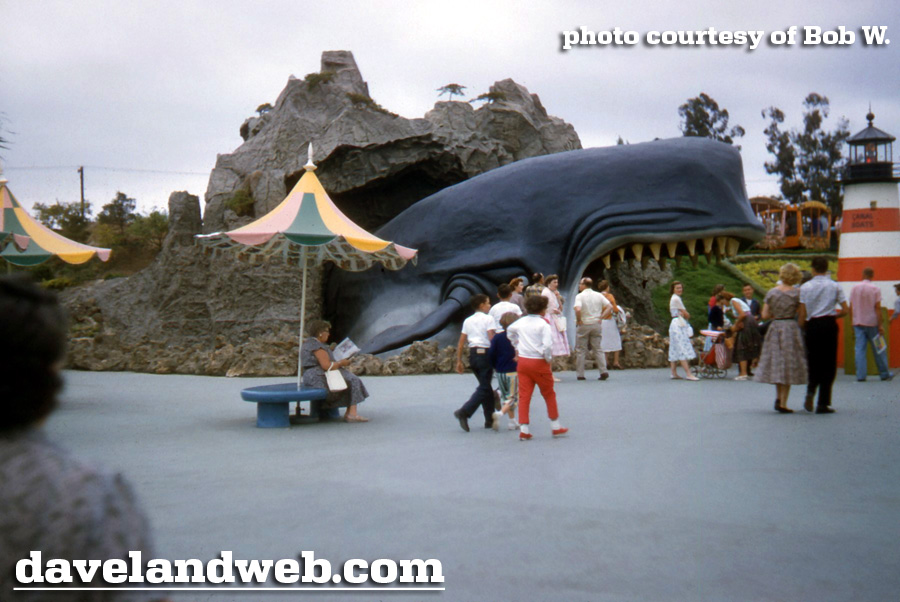 View more Disneyland photos at
my main website.