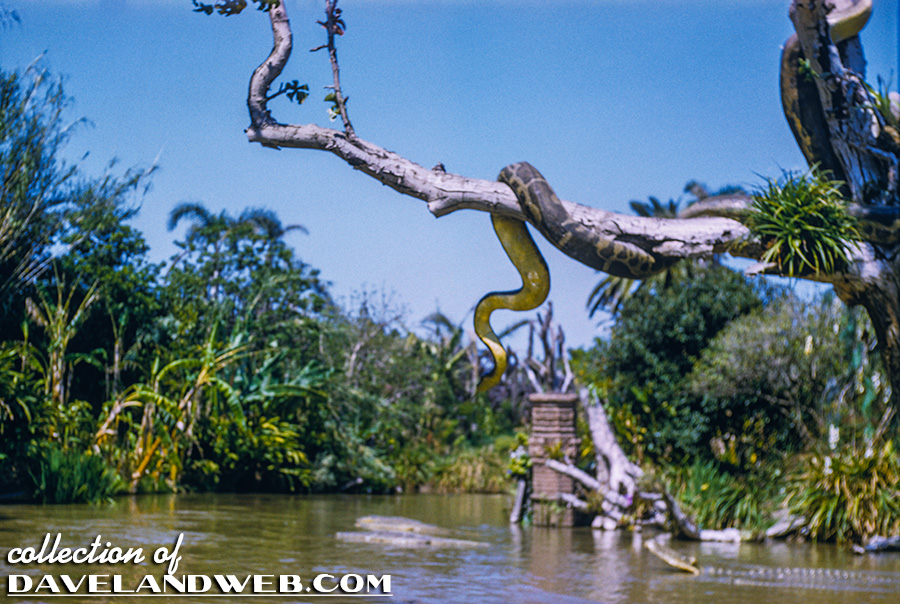 Today's post gathers a few of my vintage python shots, which appeared to be located much closer to the boat than they are today #1 is from April 1958, and shot #2 is also from the 1950's, back when it was located near the Ancient Shrine area of the Jungle Cruise. Indiana Jones would have passed out on this one!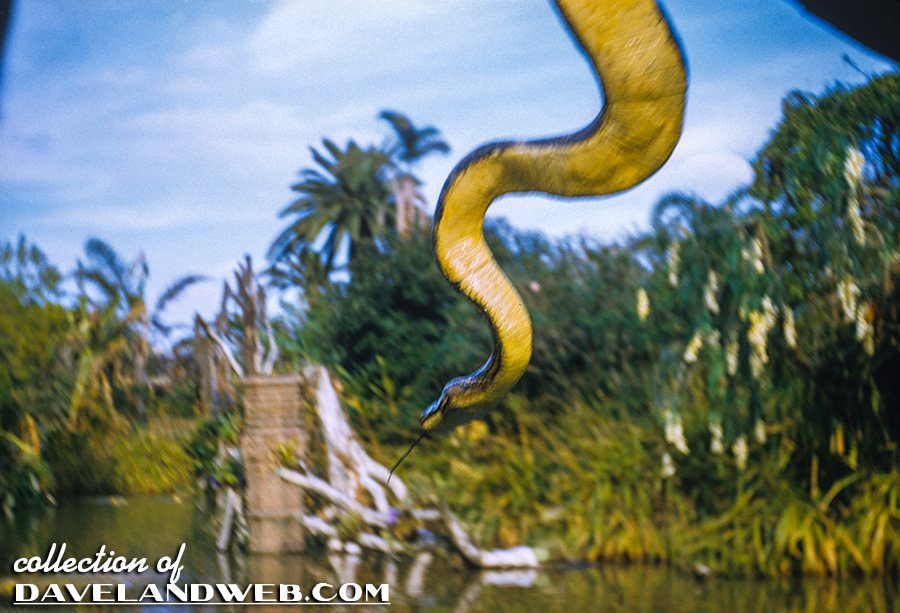 #3 is from 1956, and the 4th one is a vintage Disneyland publicity shot that has badly faded.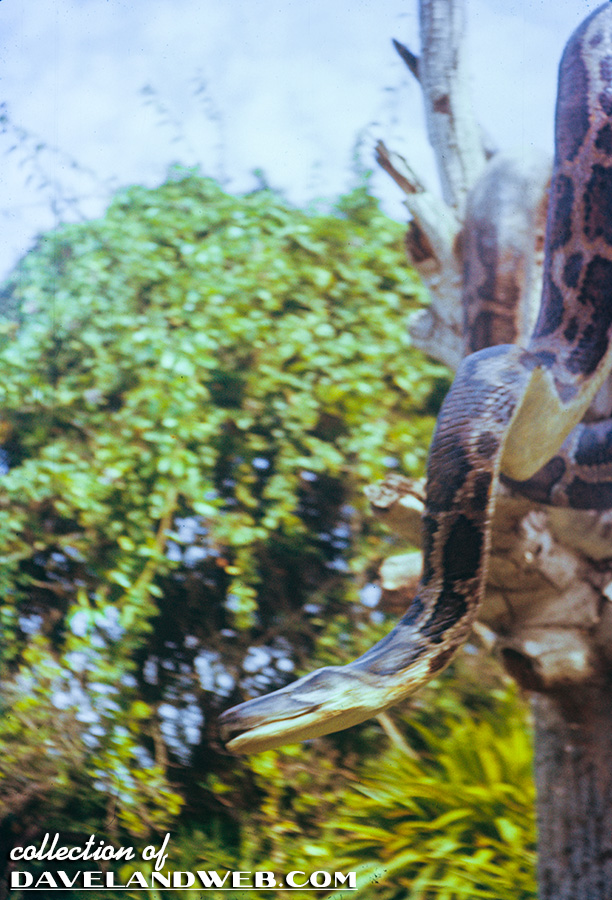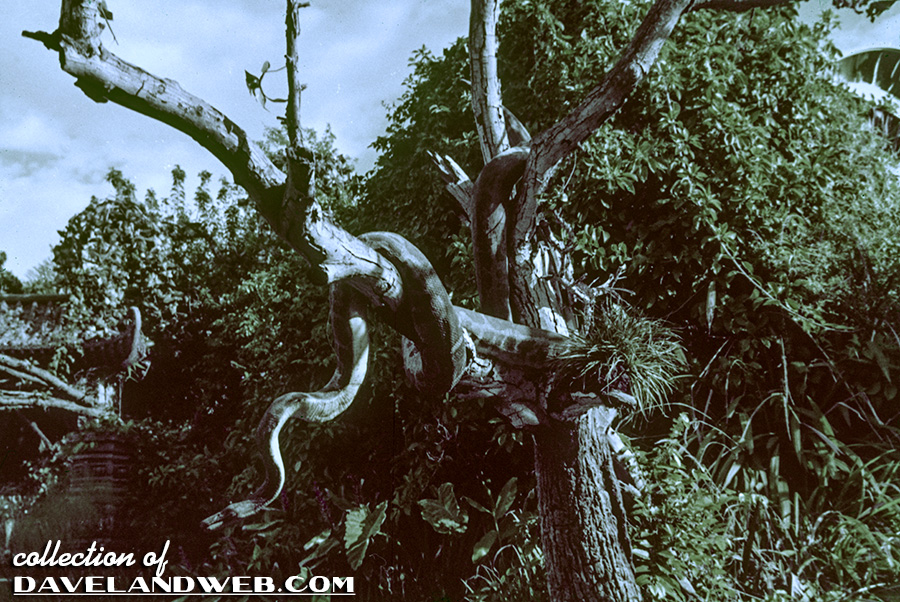 Daveland reader Thufer writes: "I remember coming off the cruise my first visit to the park in the early 60's. i only had so much money to spend that day, however, I headed straight to that shopping area right next to the ride, brushed aside the shrunken skulls and when straight to that long 'snake'. because of the fellow in that first shot. Yes, the hippos were impressive to this small lad, the tiger was scary, but that snake; that snake was real. What i wouldn't give to have that long plastic snake back now. Wow, the cruise was so cool then and now."
Here is what one sees today, located towards the end of the ride, safely away from the boat: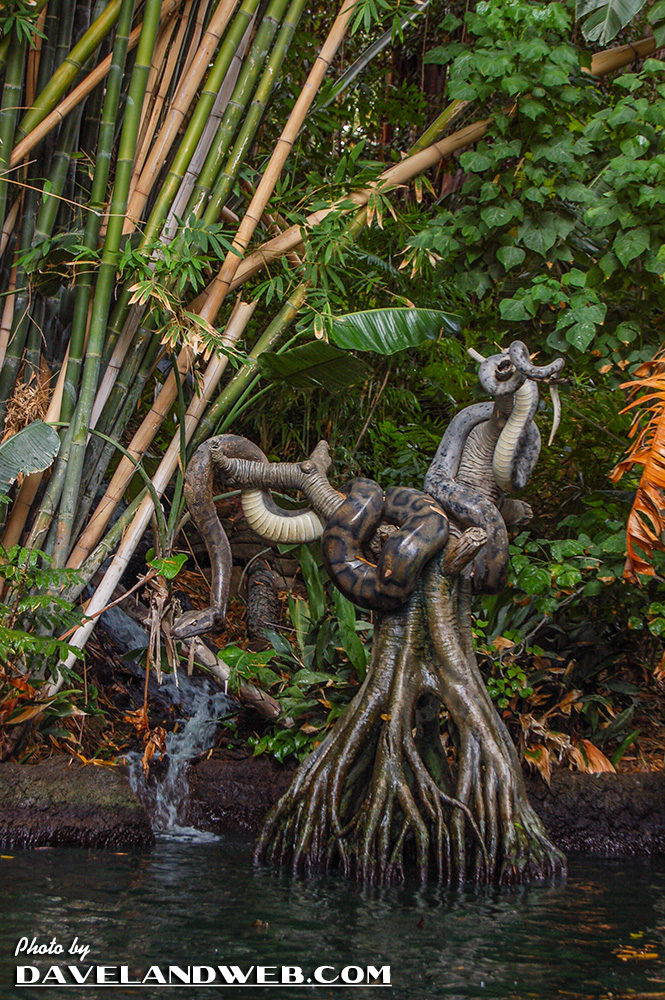 Daveland Reader Paul Kyriazi adds this interesting tidbit: "The jungle cruise natives have Woody Strode's body. He's the guy that fought Kirk Douglas in "Spartacus". He was called down to Disneyland by Harper Goeff and they made a mold of his body for all the natives, as well as the Indians on the River cruise in Frontireland. Ain't it all great."
See more Disneyland Jungle Cruise photos at regular
my website
.