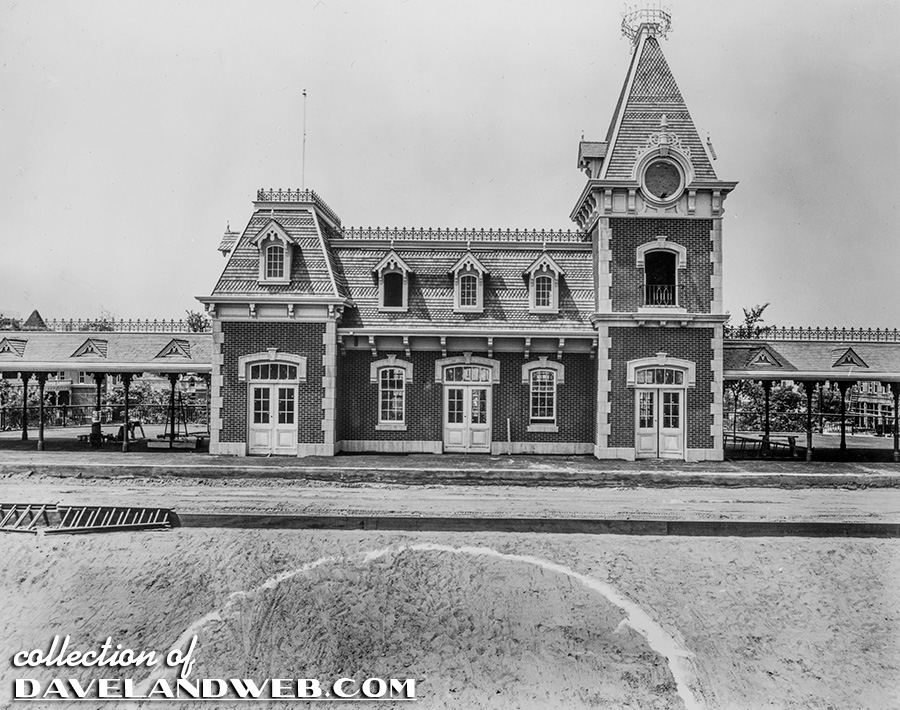 Although I don't have any statistical data to back this up, I would hazard a guess that the Main Street Train Station is the most photographed building at Disneyland next to the Castle. First-timers to the park cannot resist having their picture taken in front of the Mickey Floral display, and my collection is full of these gems. Here's a shot of the iconic building while it was still under construction; no Timex clock yet...the Mickey floral is but a chalk mark...and even a few of the windows have yet to be installed. Here's an October 1955 of the finished product: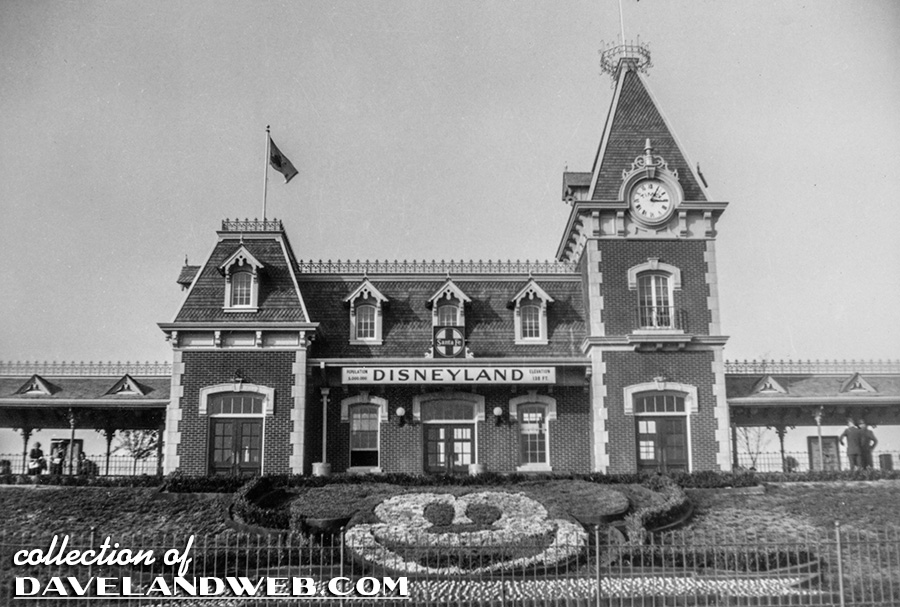 And a recent shot from last fall for comparison: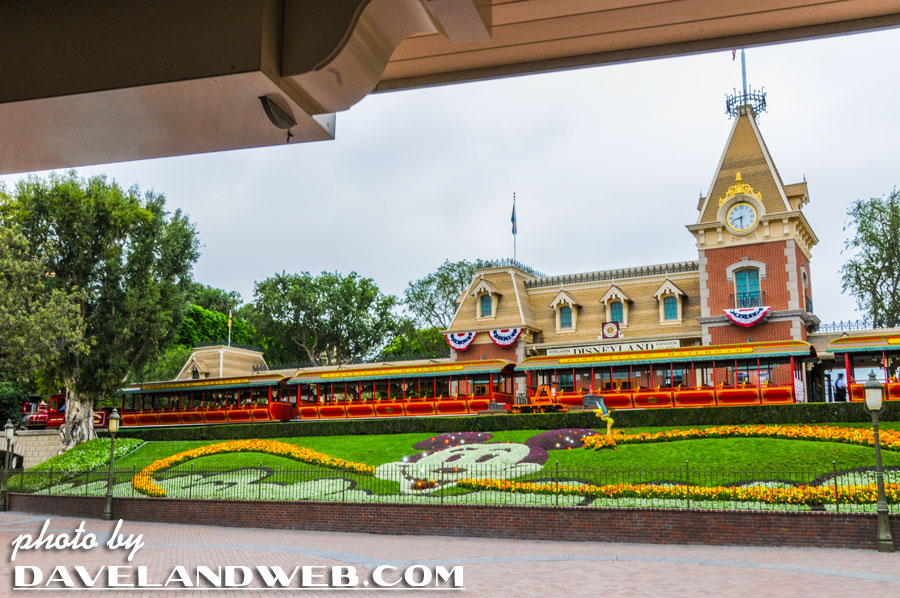 See more Disneyland Railroad/Main Street Train Station photos at
my website
.