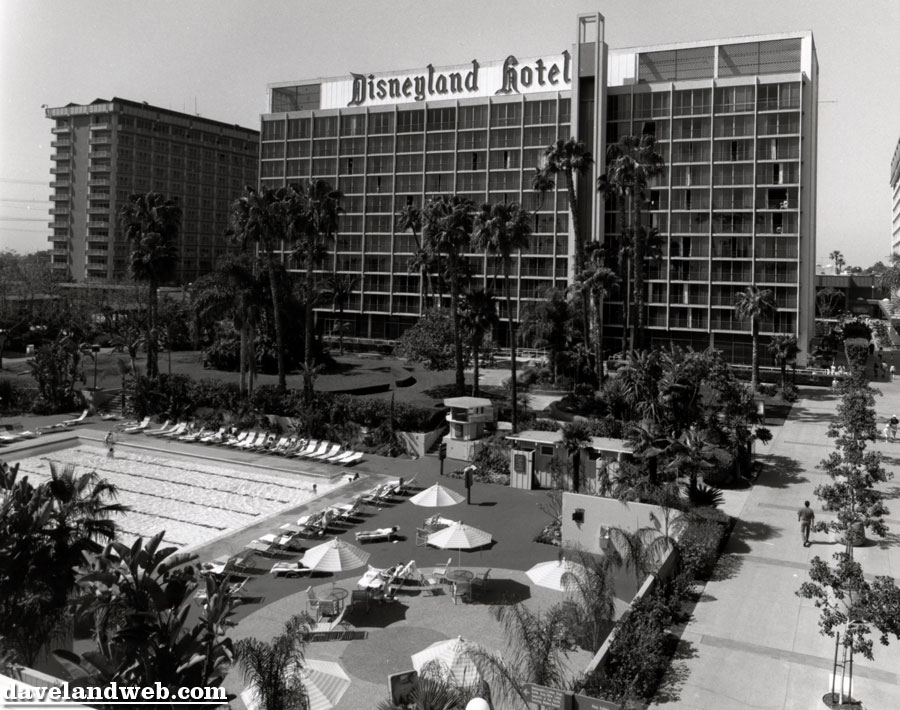 Today I present a number of publicity photos for the Disneyland Hotel, circa 1988. I believe that the pool in the photo is in the spot that is now occupied by Downtown Disney. The section in shot #2 has undergone vast changes since this photo was taken; the boating area has now become a swimming pool, complete with Skull Rock pseudo-recreation.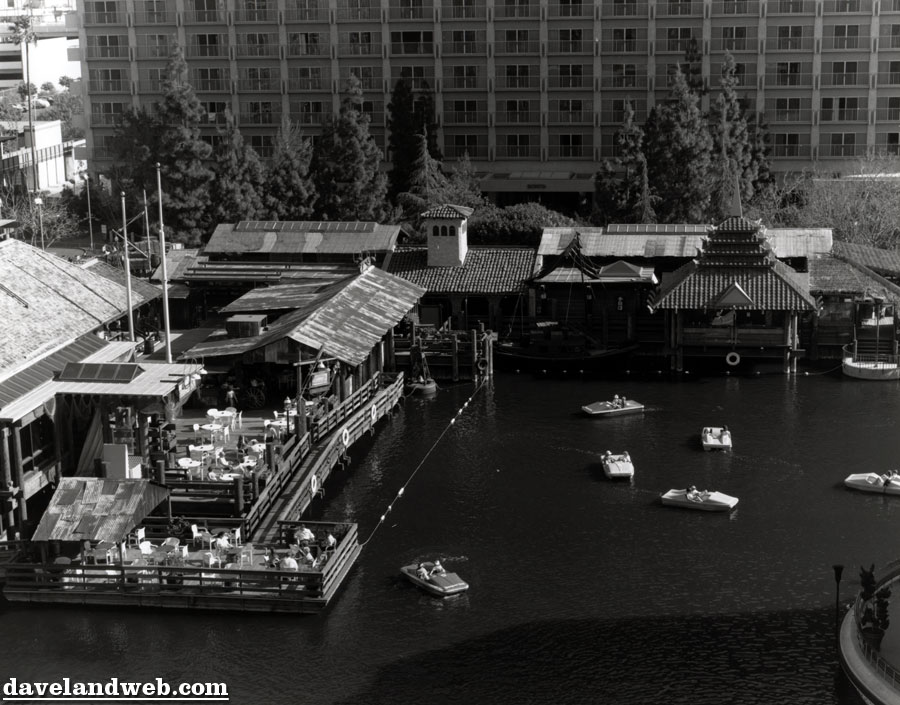 This overhead view gives you a sense of direction; note the water feature in the upper-right-hand corner of the hotel complex.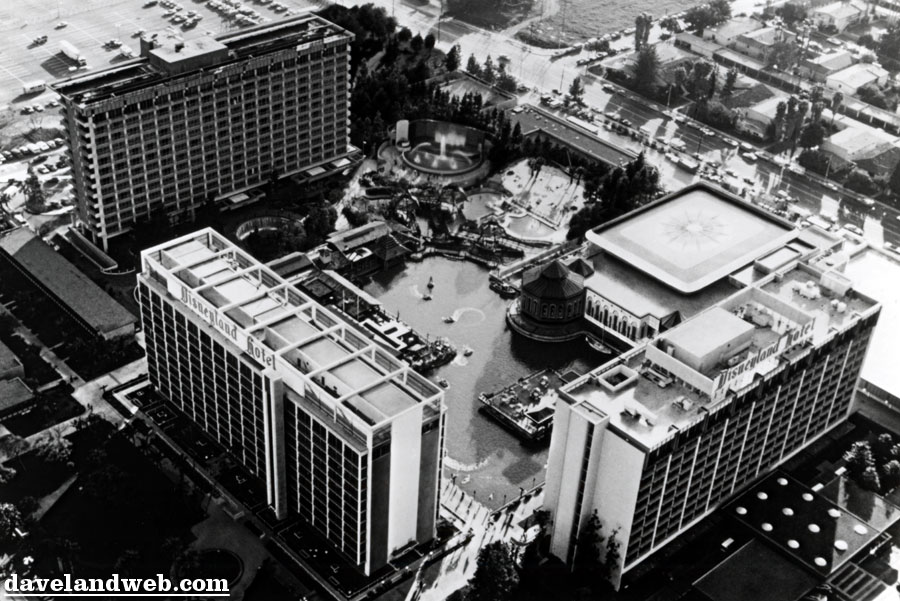 I had never noticed this area before until Chris Jepsen pointed it out to me, and informed me that it was a salvage from the 1964/65 World's Fair. Although the spectacular water show (known as Dancing Waters) no longer runs, the structure still stands, albeit somewhat overgrown.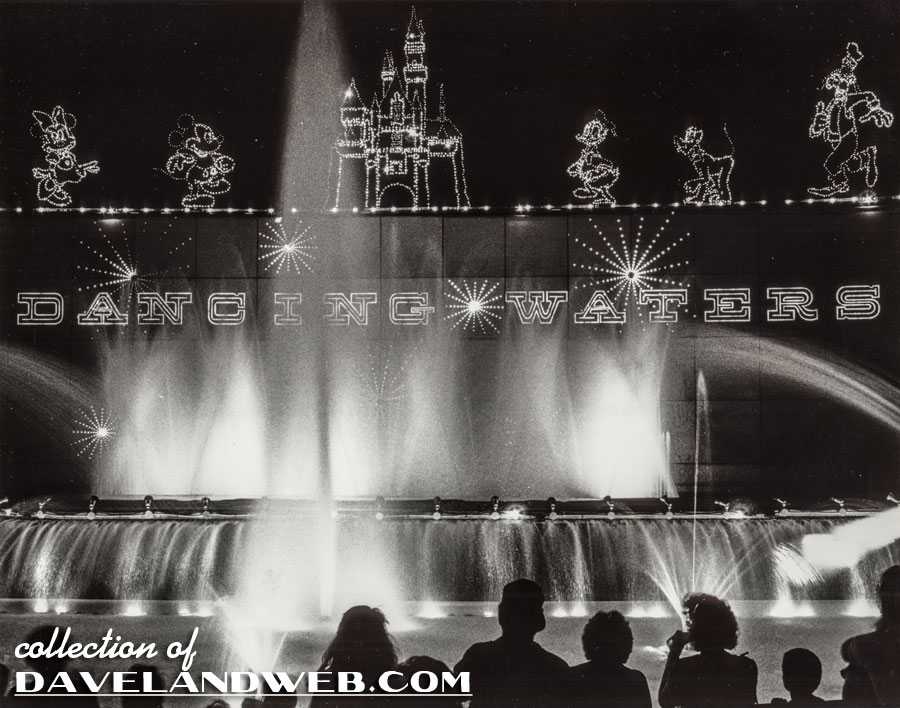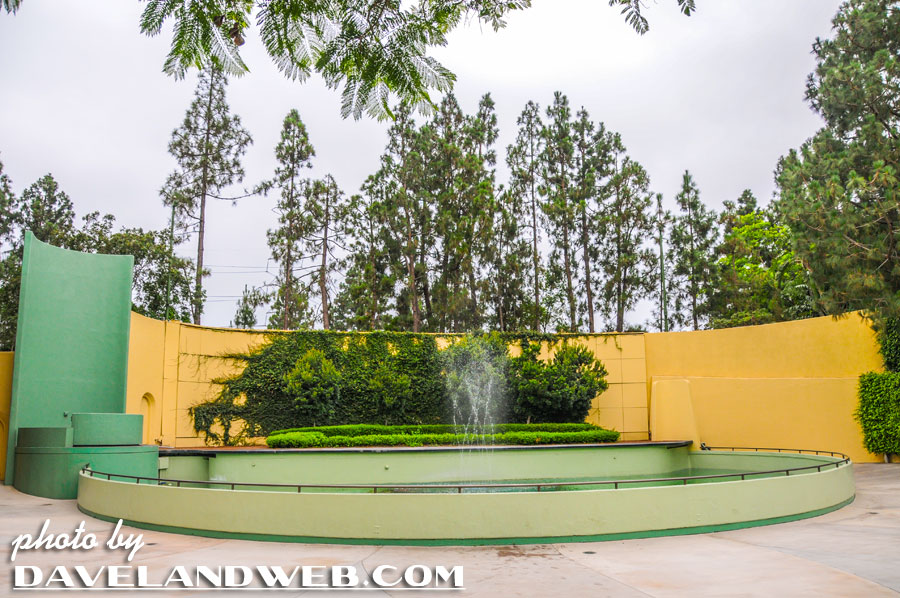 For those of you who'd appreciate a good laugh over the small world debate which has gotten very heated between the two factions, here is comedian Tim Babb's take on the attraction.
See more Disneyland Hotel photos at
my website
.