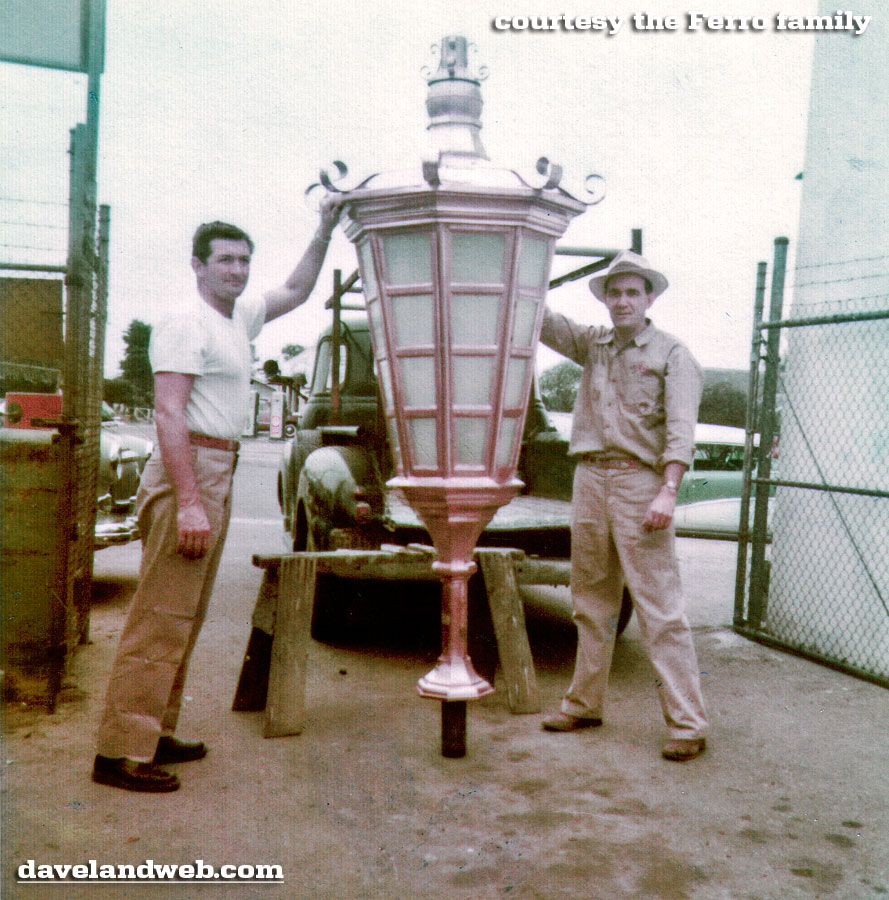 Just when I start to get bored with my blog, something like this occurs. I was just contacted by a family member of the man who created this fantastic copper lantern for the Chicken of the Sea Pirate Ship in Fantasyland. The gentleman on the left is Anthony Ferro, the artisan who handcrafted this beauty. His business was Ferro Sheet metal, which fabricated many of the significant decorative metal installations at Disneyland; the other gentleman in the photo was his business partner. Mr. Ferro also did all the copper ceilings in the Main Street shops, as well as the assembly of all the popcorn machines that were imported from Germany. Sadly, he recently passed away in January.
In image #2 from March 1956, you can see the ship with the lantern attached: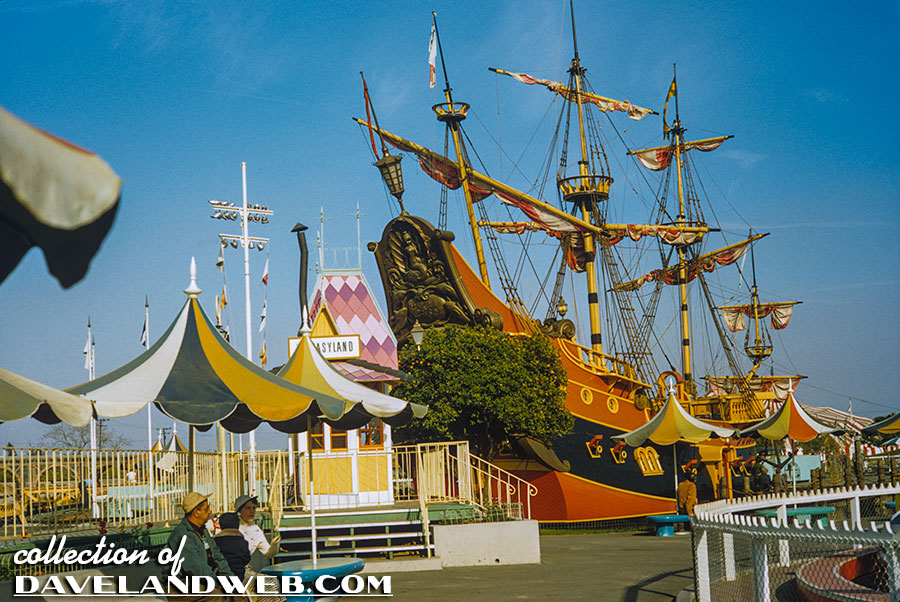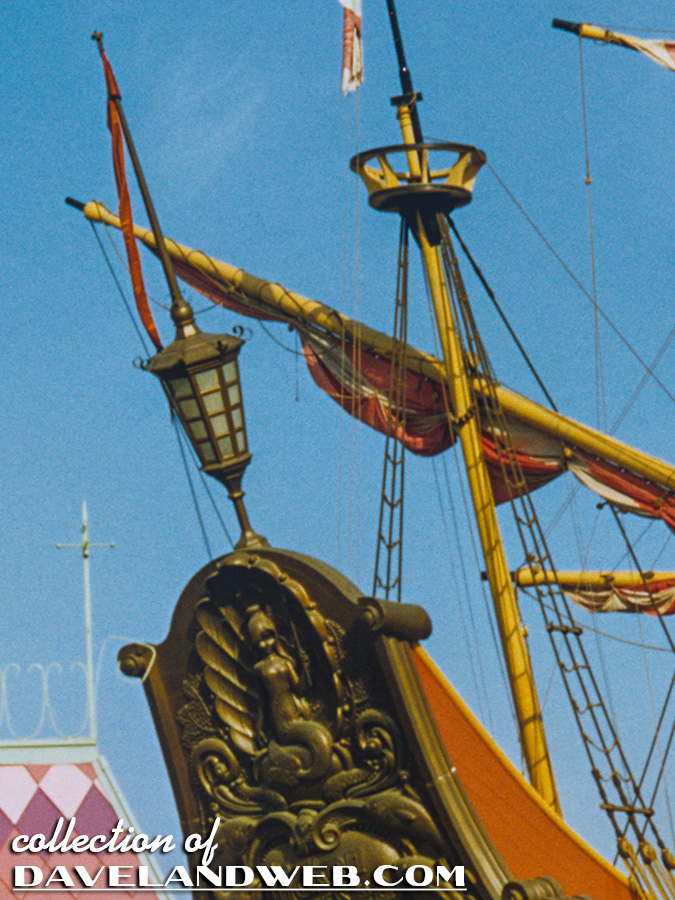 Sadly, the ship became a casualty of the 1983 Fantasyland remodel when the age and condition of the ship would not permit it to be transported to a different location. Instead, it became scrap. I have read/heard that parts of the ship were salvaged and used on the Peter Pan attraction, however, based upon the pictures that I have, I do not believe this lantern was one of those salvage pieces. What a shame.
THIS JUST IN:
Progressland
sent a link in the comment section to this photo of the ship being dismantled in 1983:
And then TokyoMagic has sent in his photo from Disneyland Paris; although they are similar, sadly, it is not the same lantern: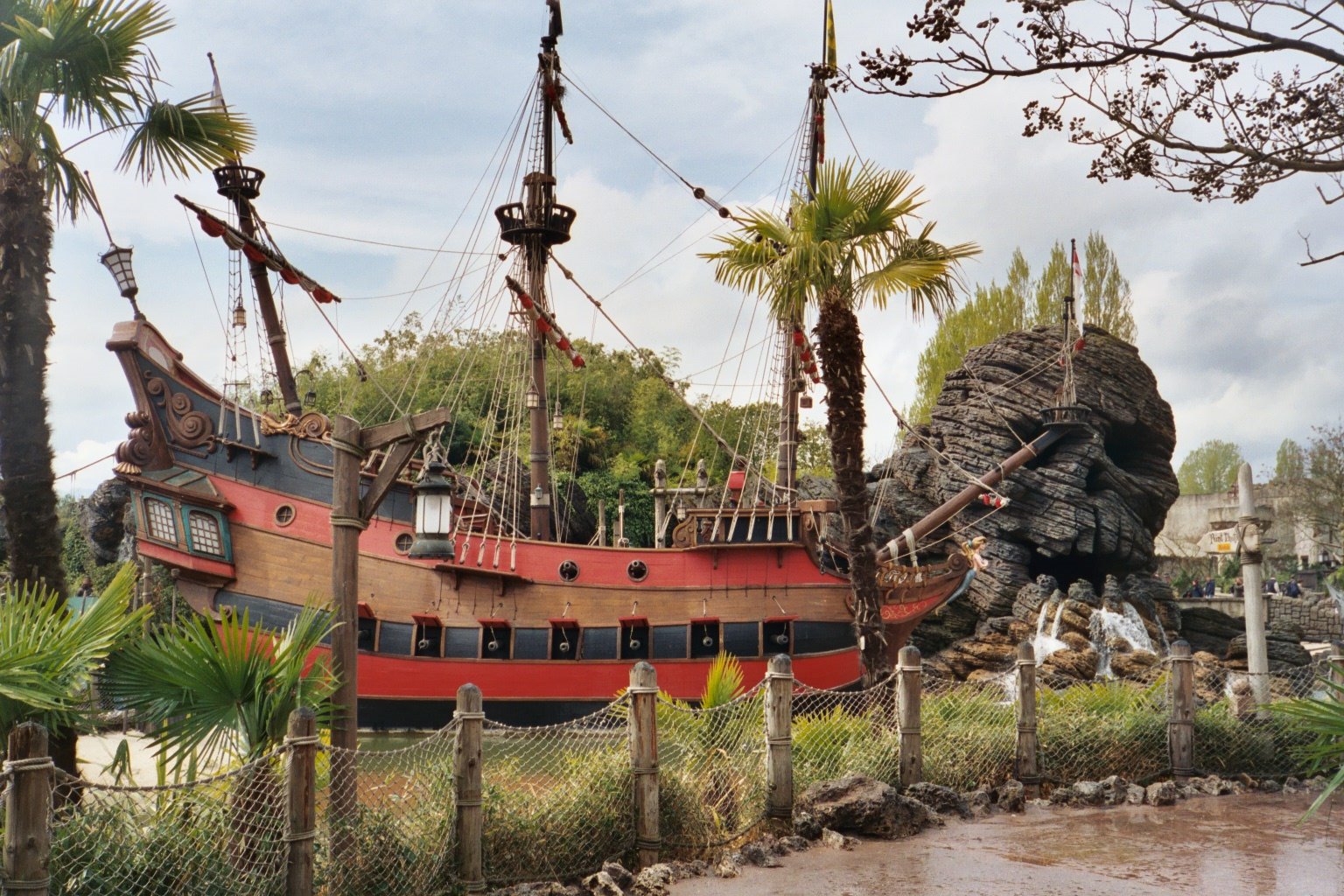 Many thanks to the Ferro family for contacting me. If you have any information as to what happened to this lantern, please let me know! See more Disneyland Chicken of the Sea Pirate Ship photos at
my website
.