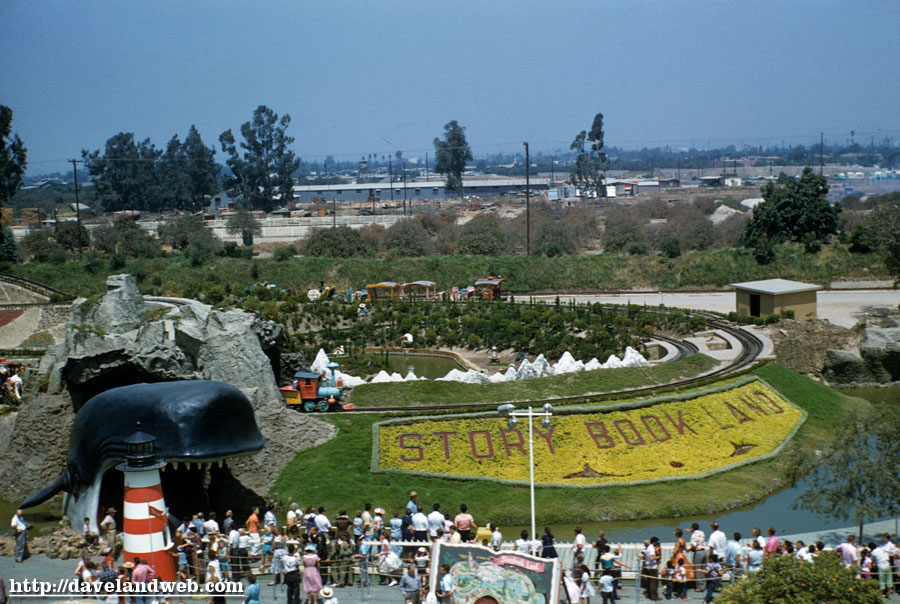 The Skyway may have broken the protective visual wall of the berm, but it sure did provide a means for getting some purty pictures! Here's a nice overhead of the entrance for Storybook Land, with Monstro ready to swallow up another boat and both Casey Juniors traveling at the same time. At the bottom of the photo, you'll see the publicity art for all of the different areas within Storybook Land, which had recently opened at the time of this shot.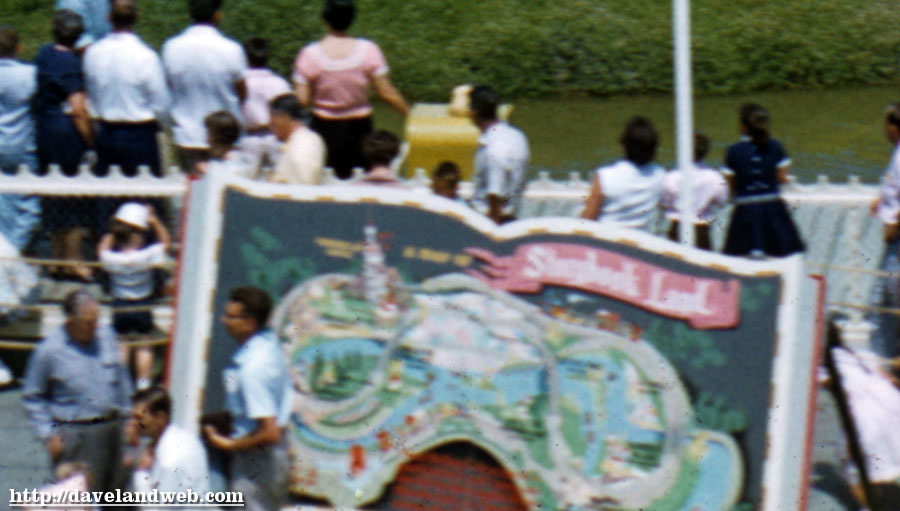 Here's a vintage black and white shot of the original art for the "book" seen at the bottom of the previous slide. Just as in real life, this art shows 2 Casey Juniors circling the track. I have always thought it very cool that you can view the wonders of Storybook Land via 2 different modes of transportation.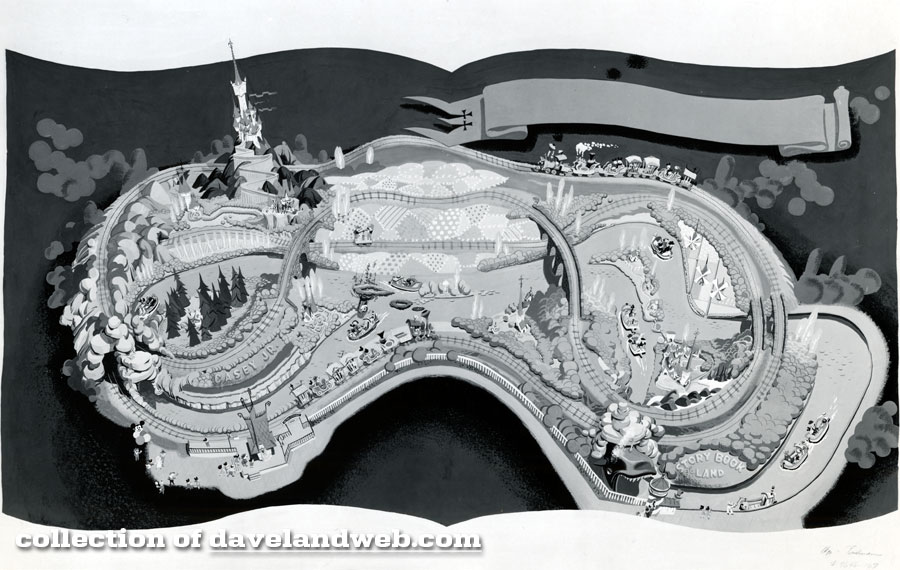 See more Disneyland Storybook Land attraction photos at
my website
.