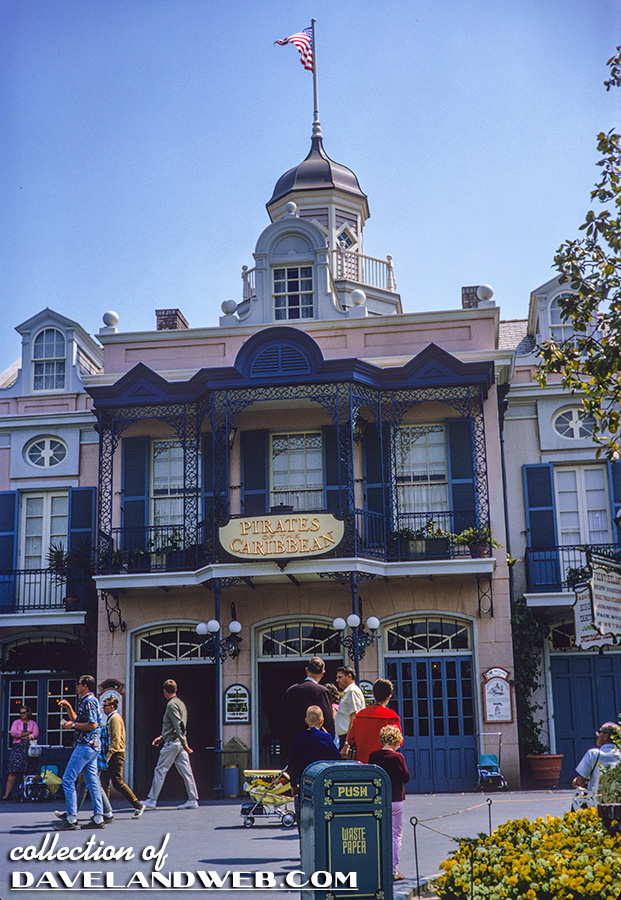 My most recent survey on Daveland was a poll of favorite attractions at Disneyland; I was surprised to see that Pirates of the Caribbean inched ahead of the Haunted Mansion for top honors. Indiana Jones trailed behind with a distant third; Peter Pan, The Disneyland Railroad, and Space Mountain tied for 3rd. Ironically, small world, the attraction that has caused the most uproar in the last year, only beat one other attraction, the Finding Nemo Submarine Voyage. In honor of POTC's victory, I will dedicate the next few posts to this classic attraction located in New Orleans Square. The first two views show the attraction building without the overpass bridge that was created to help alleviate foot traffic during Fantasmic!; nothing but concrete for days, it seems!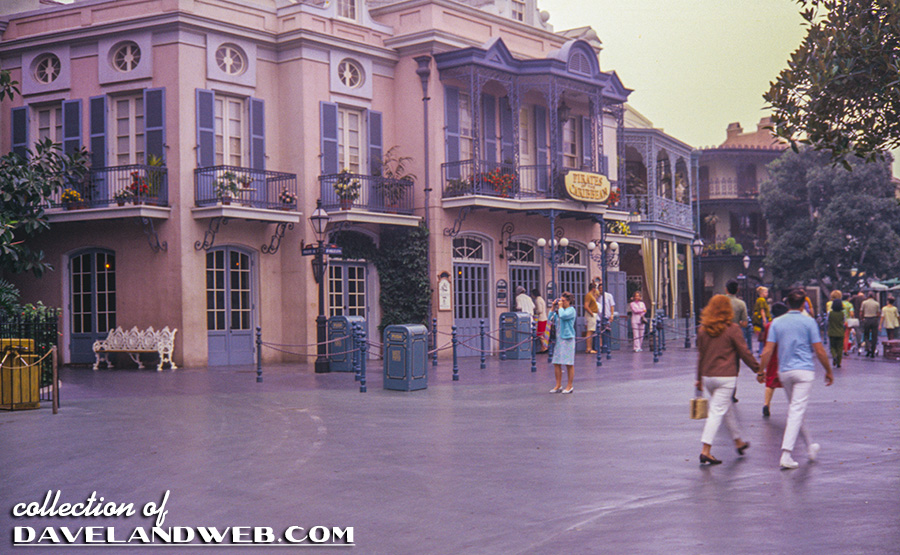 This 1993 shot shows the revised entrance queue: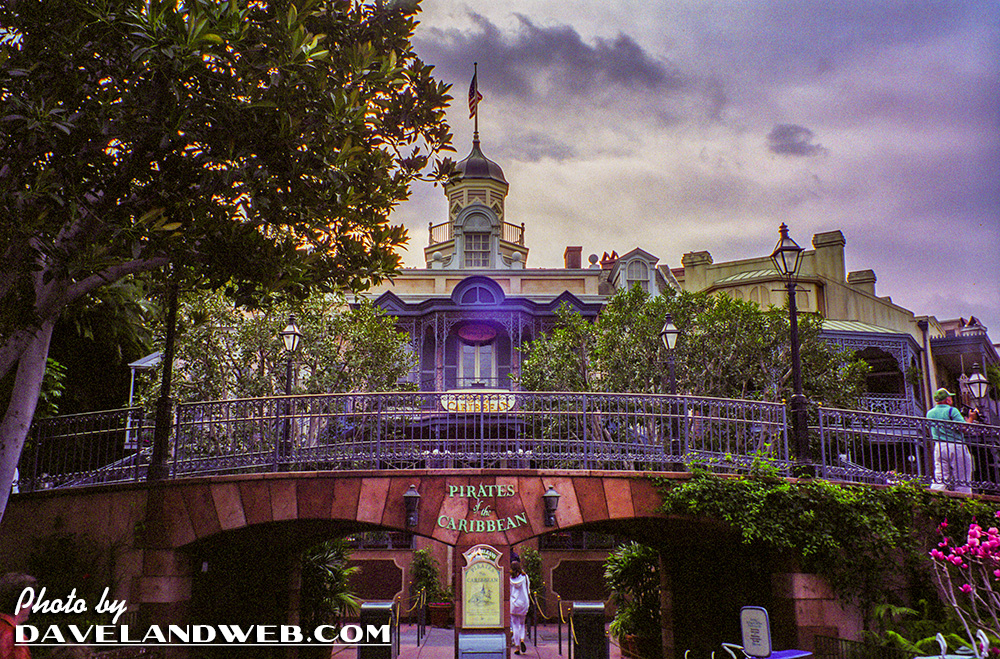 And one from May 2004: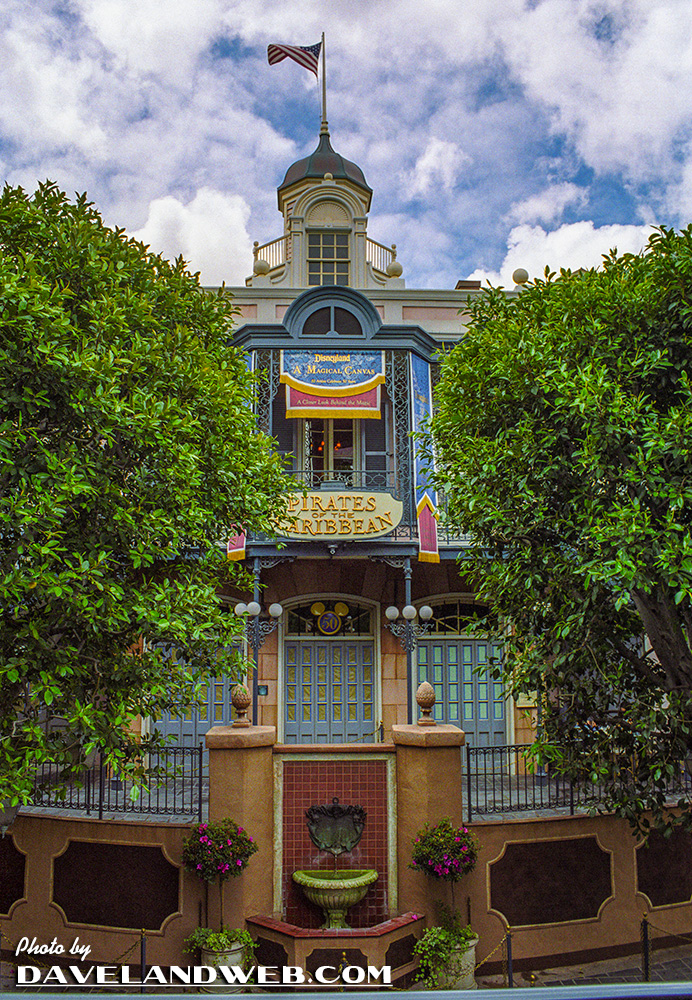 POTC was the last Disneyland attraction that Walt worked on personally. It's grand opening on March 18, 1967 occurred after he'd already passed away. At the time, it was the park's most ambitious audio-animatronic endeavor, full of life-like figures that bore the genius comic stamp of Marc Davis. Through the years, this attraction has undergone a few changes, most notably the 1997 "politically-correct" removal of a naked lass in a barrel and the 2006 Jack Sparrow movie-tie-in additions. Some 40 years later, it remains a classic that still causes traffic jams in New Orleans Square and causes guests to gawk at the spectacular visual quality, comic-storytelling, and attention to detail that is uniquely Disney. So, without further adieu, here is a trip through this #1 Daveland Poll Disneyland Attraction! For further simulation of the actual experience, you might want to play everyone's favorite pirate tune by X. Atencio, "A Pirate's Life For Me."
As you travel through the queue, you'll see paintings on the wall of some of the more notable POTC characters, including Jack Sparrow: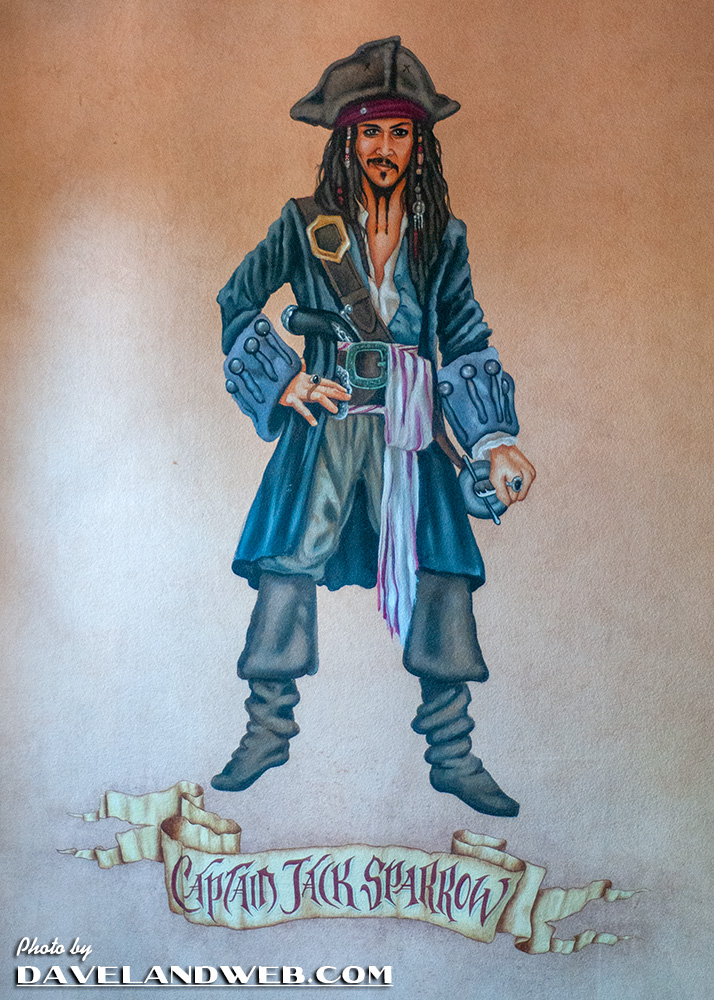 You'll be departing on the next boat from Laffite's Landing as soon as it arrives: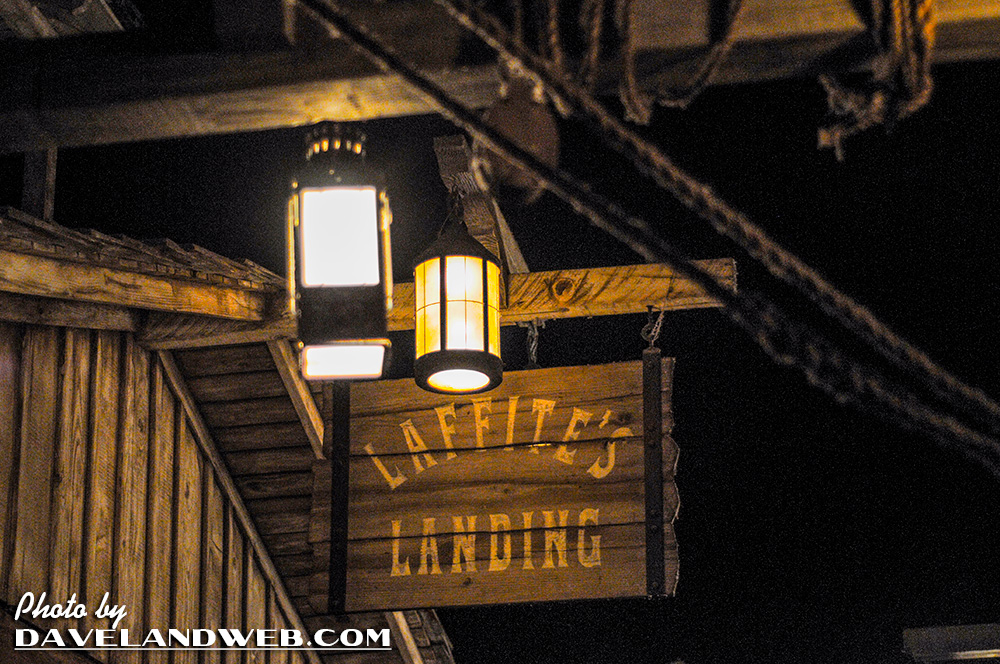 Traveling through the dark and murky waters, you'll see the twinkle of fireflies and hear the clinking of glasses mixed with conversation as you glide by the Blue Bayou restaurant (the Monte Cristo sandwich is not to be missed!):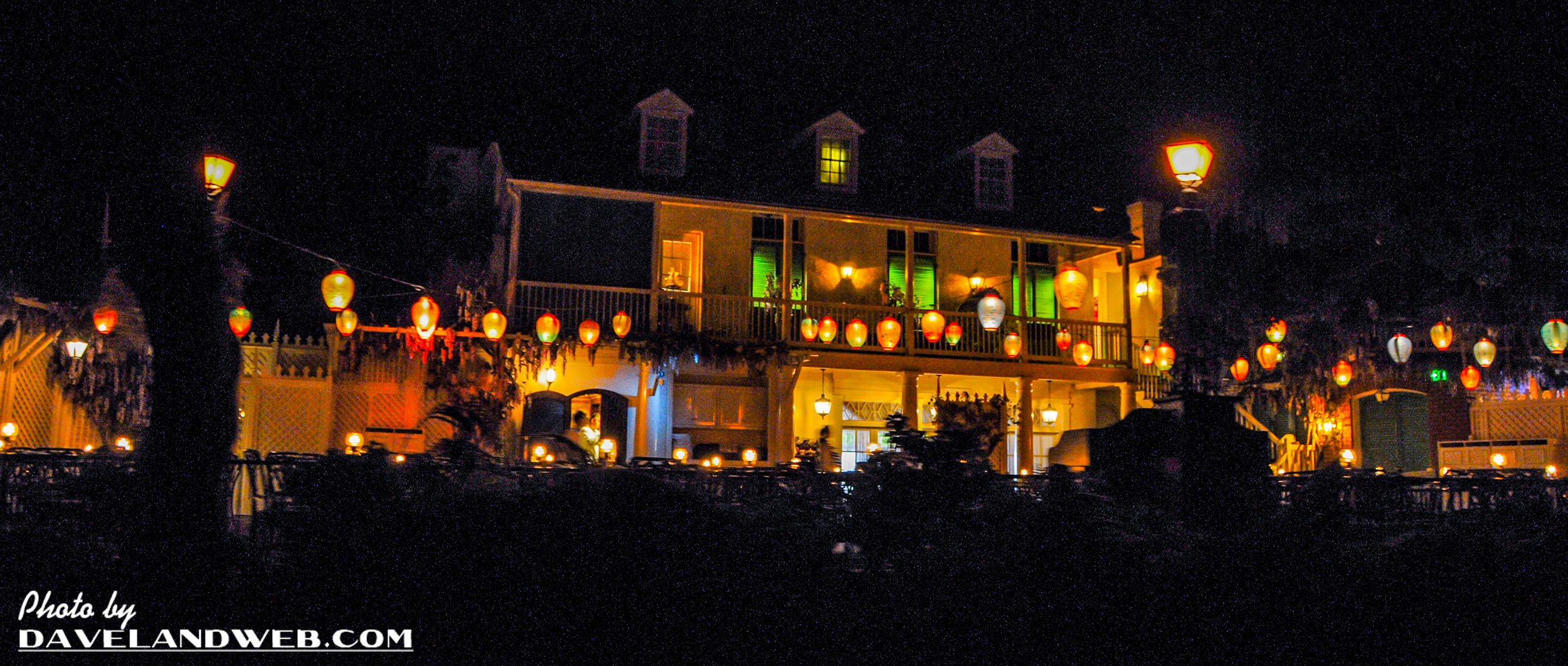 A man is on his porch, enjoying his pipe and rocking chair while the tune "Oh Susannah" is played by a banjo that is just out of sight: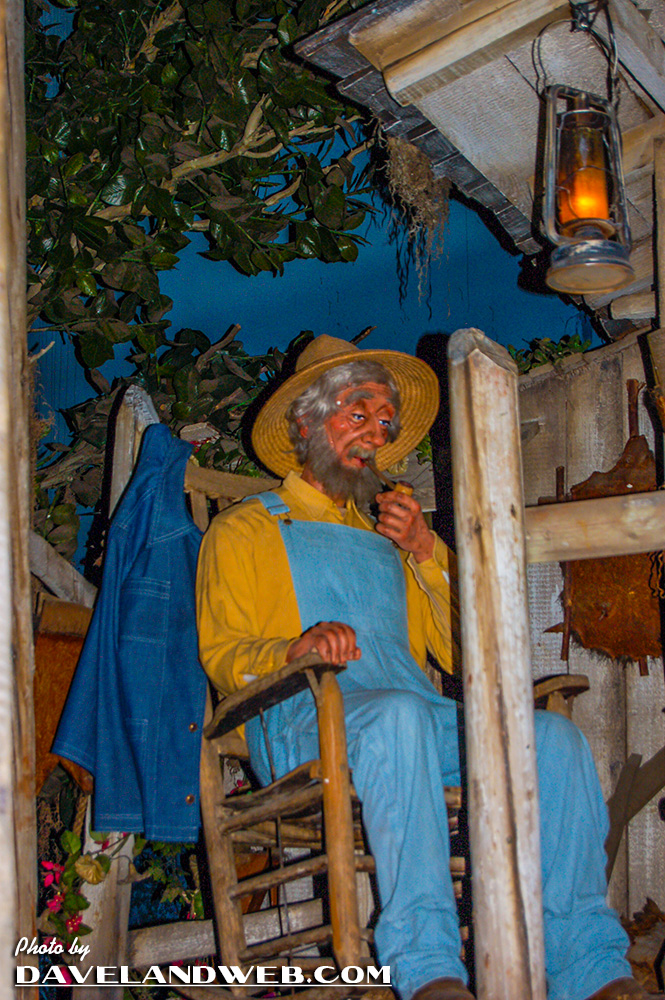 Things get a little darker, and your boat pauses to hear the warnings of the Jolly Roger: "Dead Men Tell No Tales!"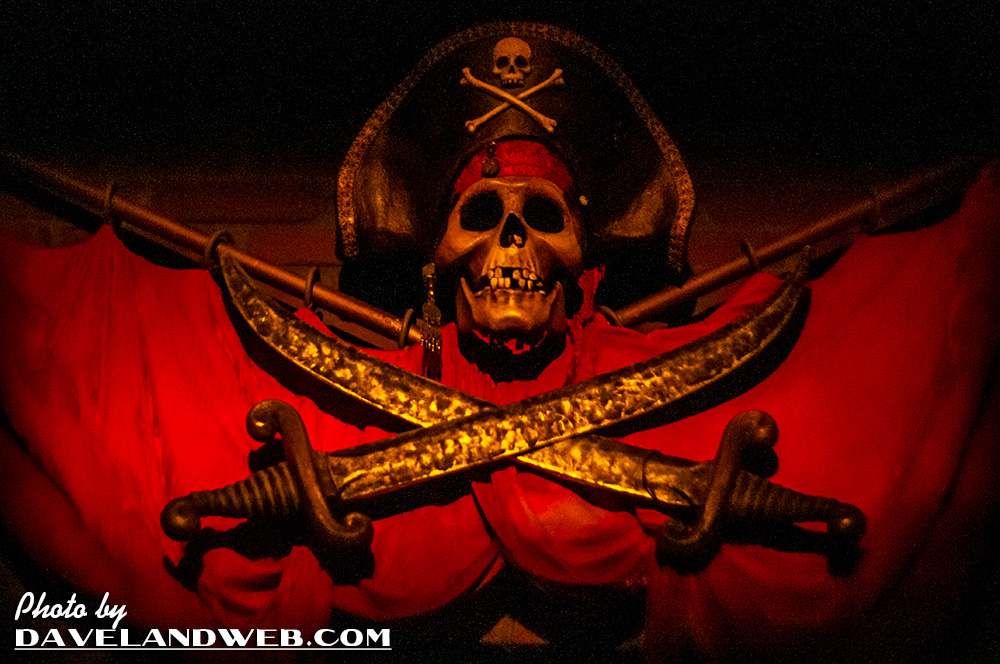 A few tumbles down some waterfalls and your boat emerges unscathed, taking you through the eerie blue light of the grotto, where skeletons, gulls, and crabs are all that remain of the former inhabitants.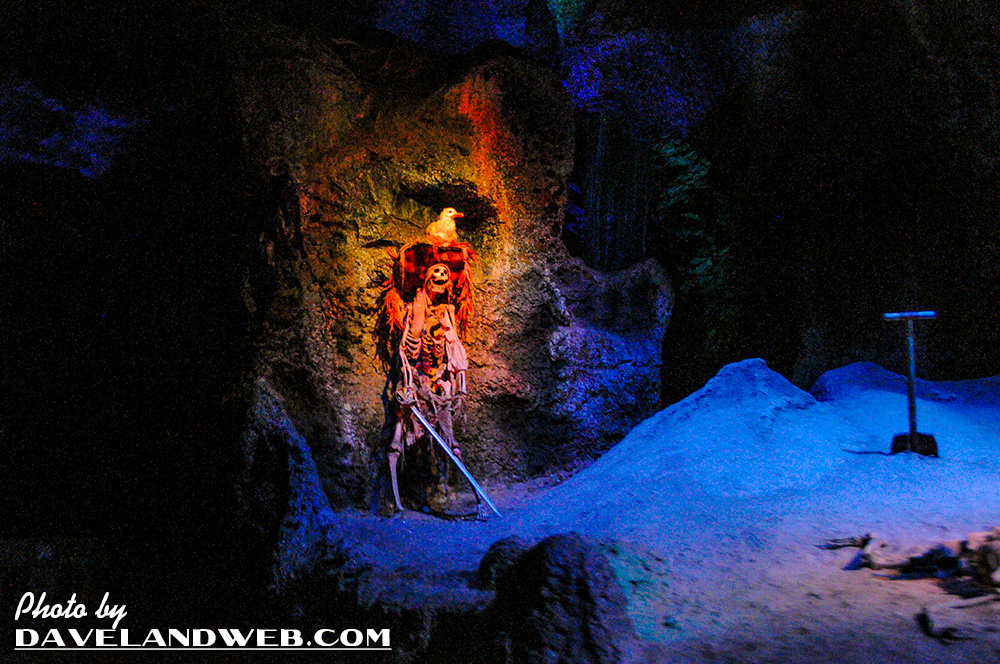 Lightning reveals this poor soul who is perpetually steering his wrecked ship through a storm: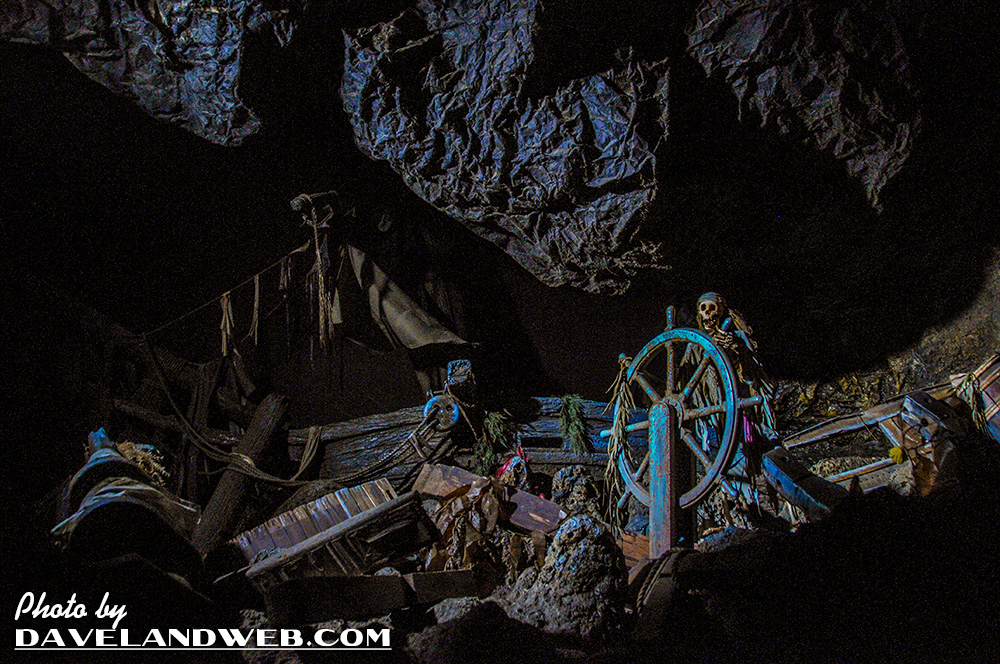 This delightfully saucy painting by Marc Davis is located in the grotto's pub, where skeletons play chess and guzzle wine for all eternity: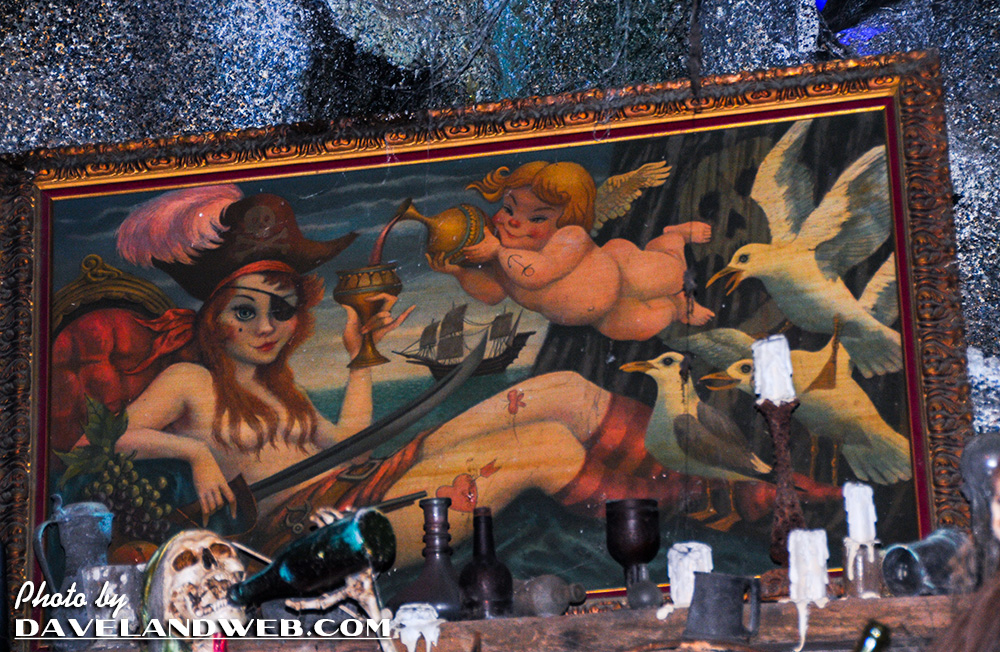 The captain in his quarters, still looking for his treasure: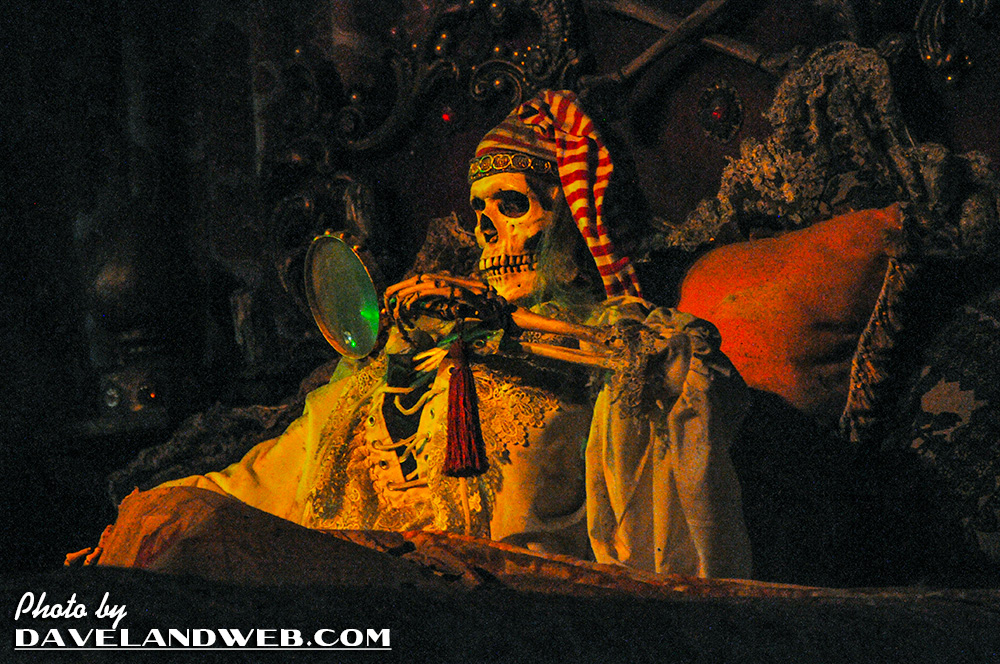 How many little varmints have departed their boat in hopes for a souvenir from this treasure room?
And here's another warning, this time from Davy Jones: come back tomorrow for more images from this beloved attraction, or else!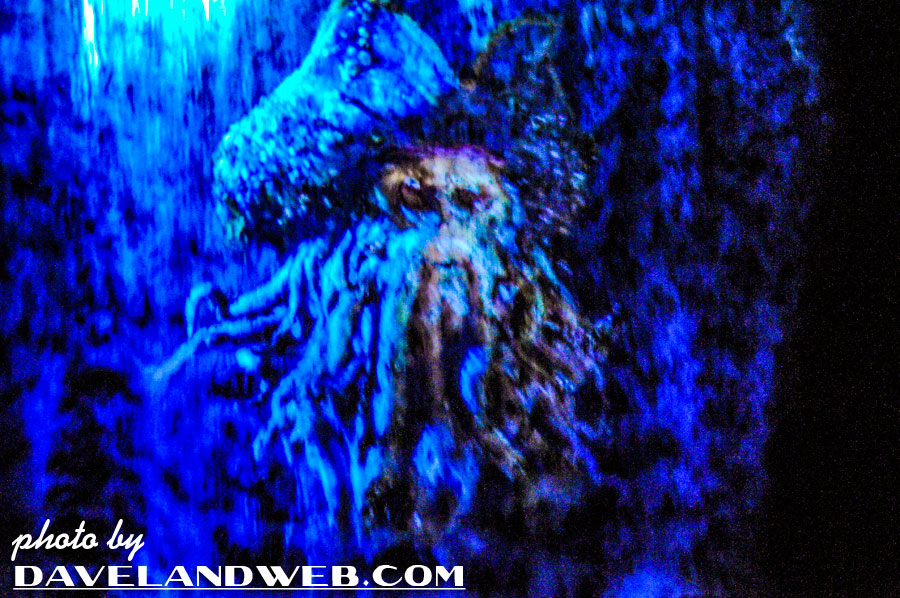 For Mr. Mouse Monthly who has come a bit late to the party (but still very welcome!), here's a closeup of the signage from photo #1: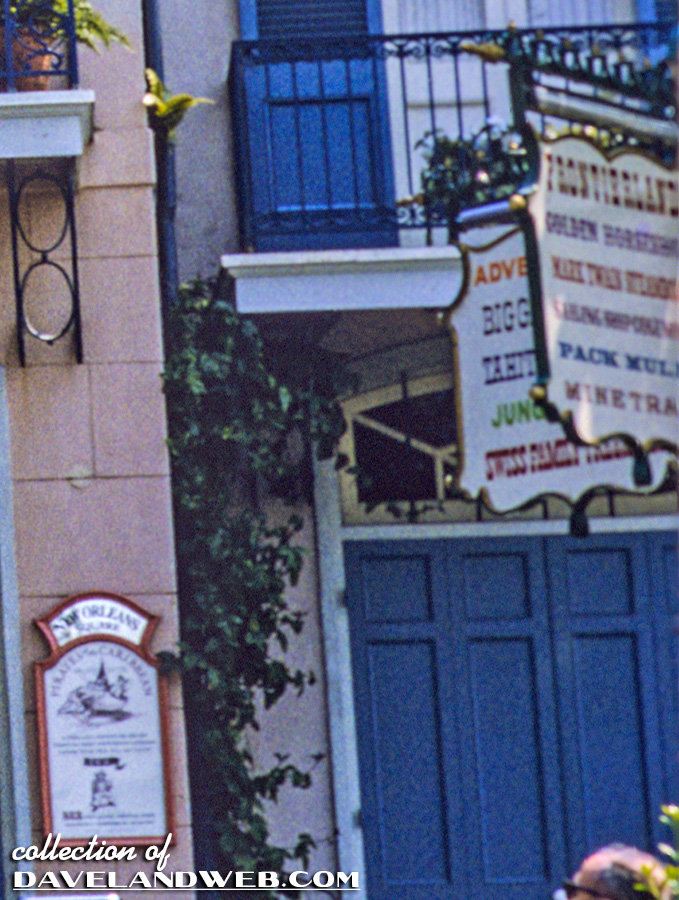 See more Disneyland Pirates of the Caribbean photos at
my website
.