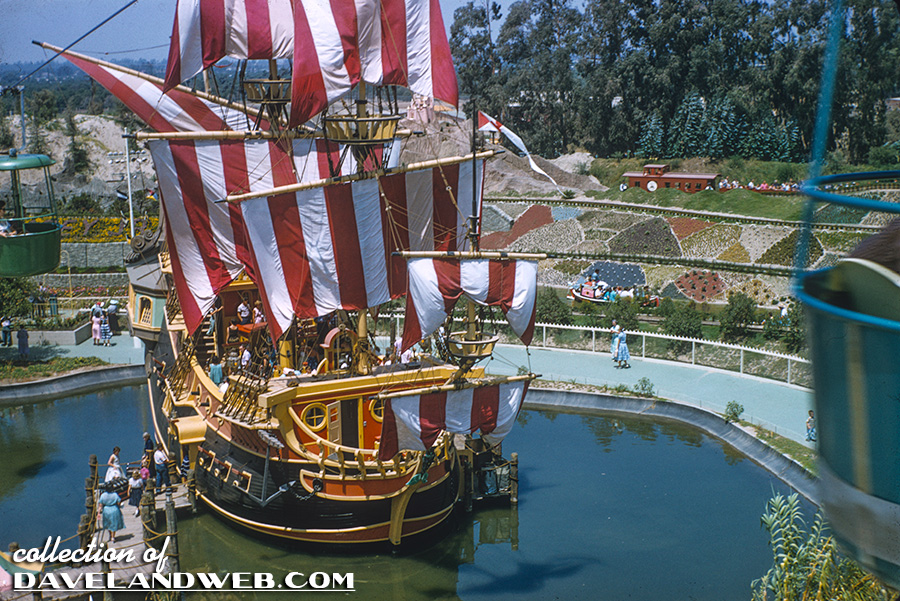 I've finally hit 900; can 1000 be much farther away?!? Shot #1 from this 1956 series is a beauty featuring the Chicken of the Sea Pirate Ship restaurant. At this stage of the game, The Skyway & Storybook Land were fairly new and Skull Rock Cove was about 4 years away. This photo was taken from the Skyway and also gives you a glimpse of the Caboose from the Disneyland Railroad in the background. The next two shots are also taken from the Skyway. This one is of the edge of Fantasyland, with a few purty attraction posters plastered on the construction wall. You can also see the top of the Nature's Wonderland Mine Train chugging through the scenery of the Living Desert.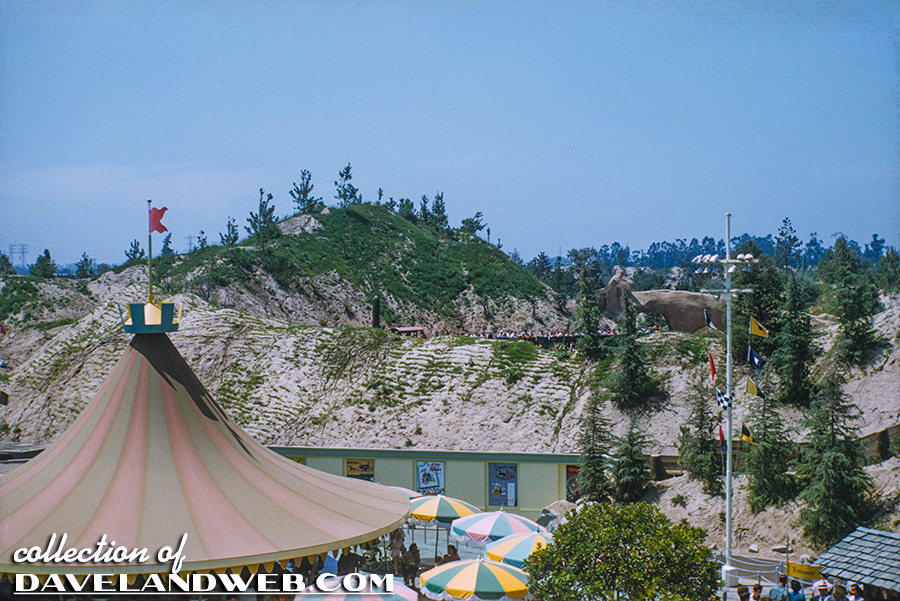 I believe the mound of earth you see on the right is the edge of Holiday Hill, where many a teenager disappeared to make out with their sweetheart. Eventually, Holiday Hill spawned The Matterhorn.

While we're looking at mysterious "backstage" photos that could only appeal to Disneyland Geeks like myself, here's one that was most likely taken from the Magnolia Park area, showing the thatched roof of Aunt Jemima's Restaurant.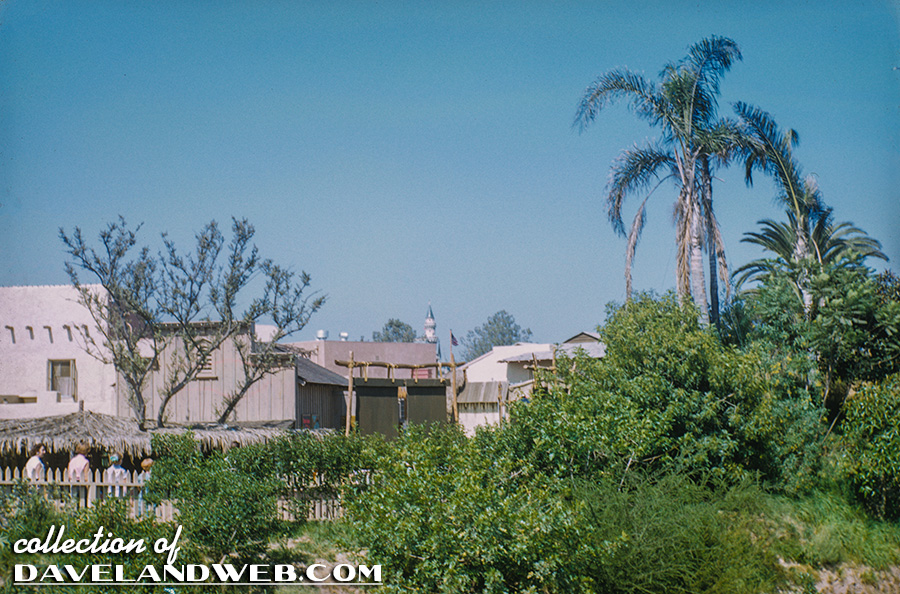 Last one of the series shows the banks of the Rivers of America, with the defunct bandstand on the right; plenty of rafts to Tom Sawyer's Island on this day: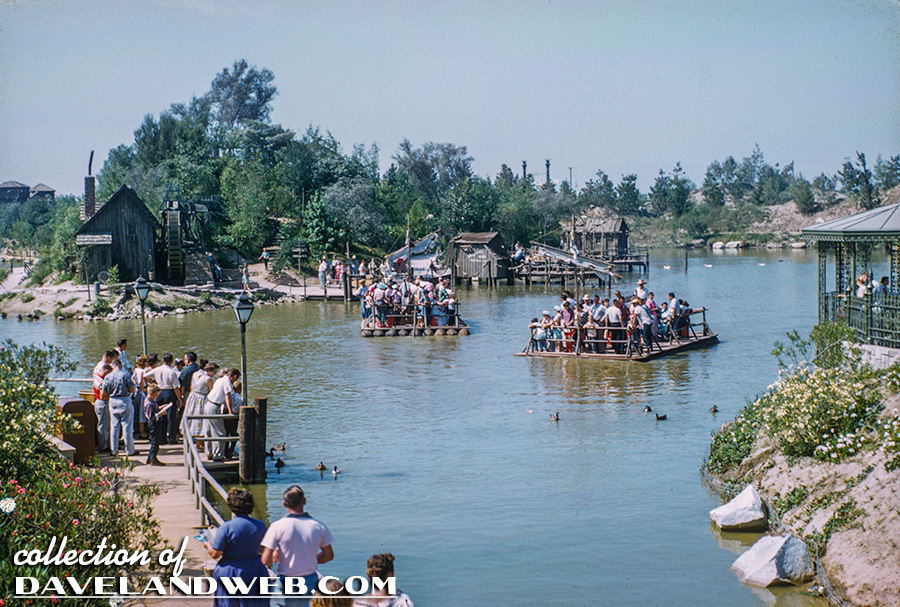 Thanks to all the faithful readers for hanging in with me for 900 posts and leaving your comments and info; that's what makes it really fun for me. See more Disneyland photos at
my website
.