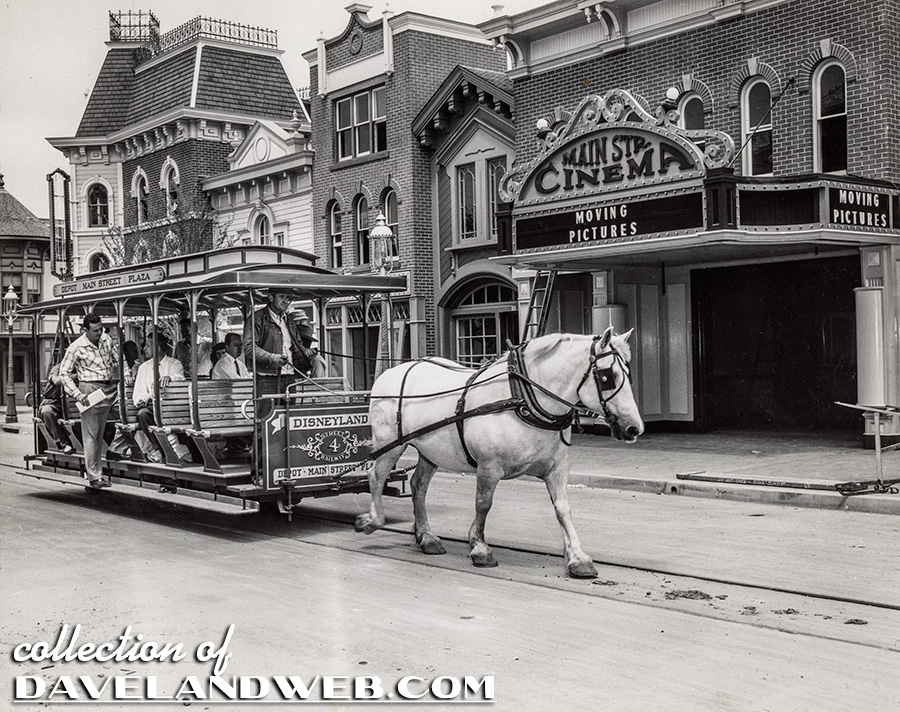 From June 1955 comes this construction view of Main Street, just one month until opening. The "shirts" are taking a trial run down Main Street on the Horse-Drawn Streetcar; anybody able to identify them?
NOTE:
Jason from
Disneyland Nomenclature
has just identified the driver as Art Chapman.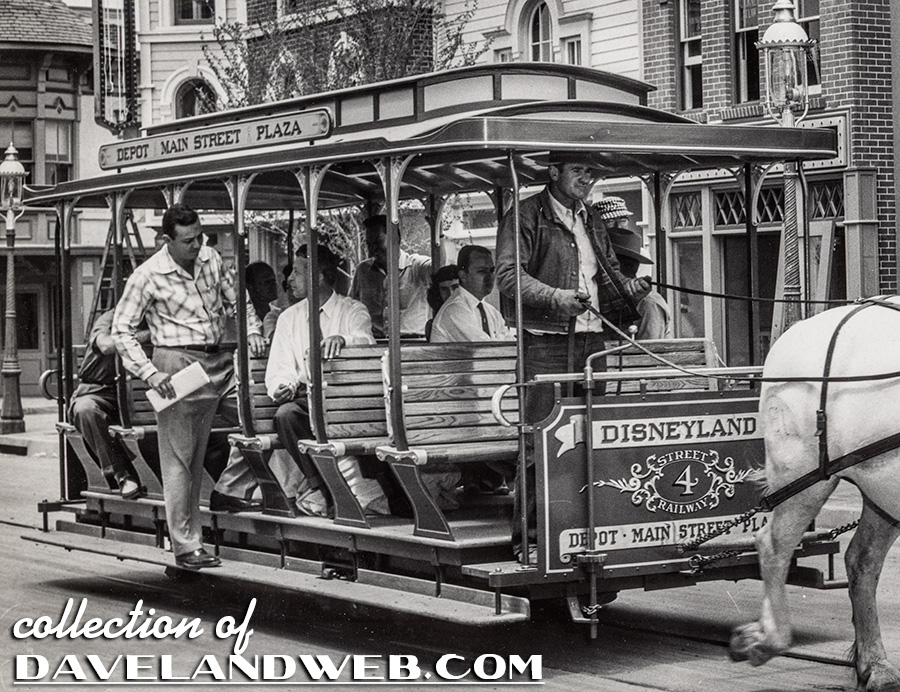 Interestingly enough, the cinema marquee changed once the park was open; here's a shot from August 1955, courtesy of CoxPilot: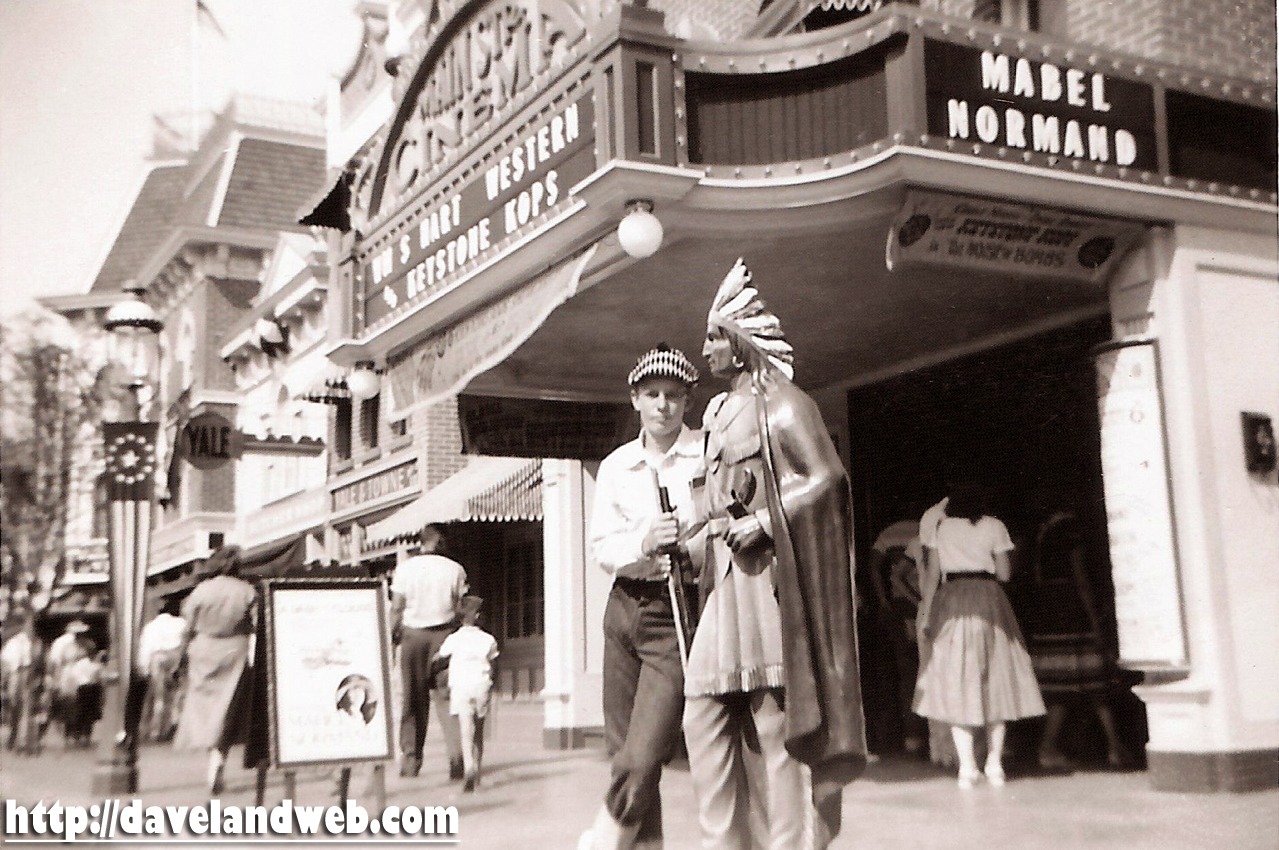 Although they've definitely seen a few coats of paint and various decorations over the years, it would appear that the streetlamps are still original.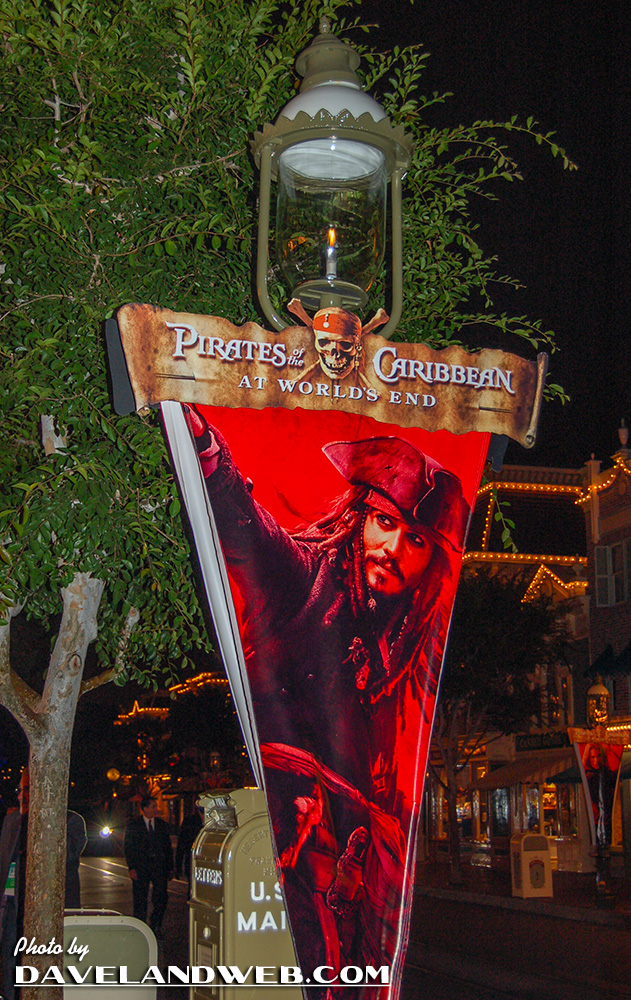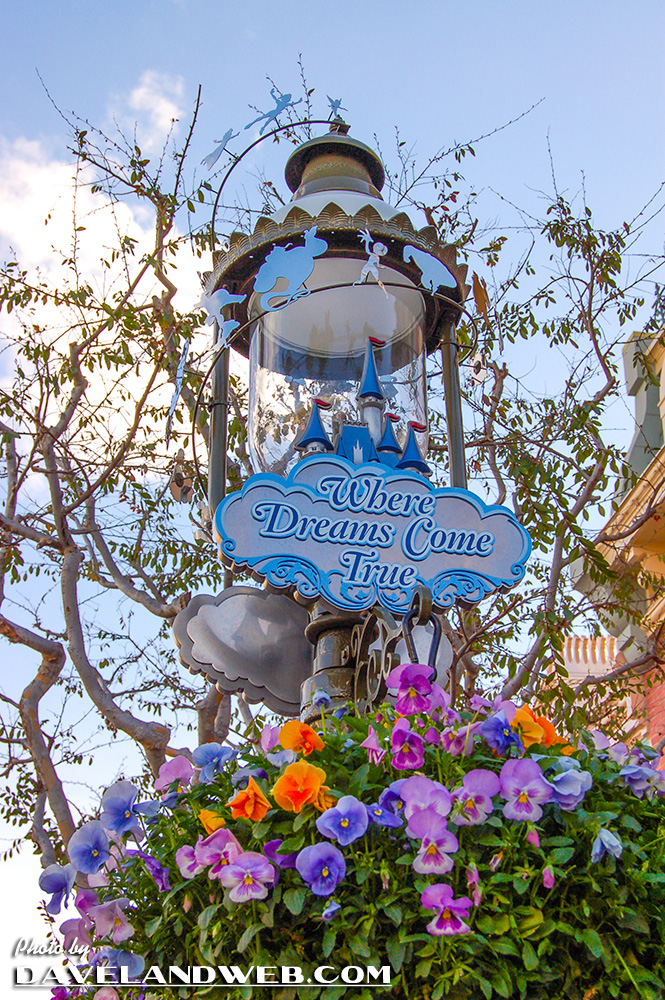 See more Disneyland Matterhorn photos at
my website
.