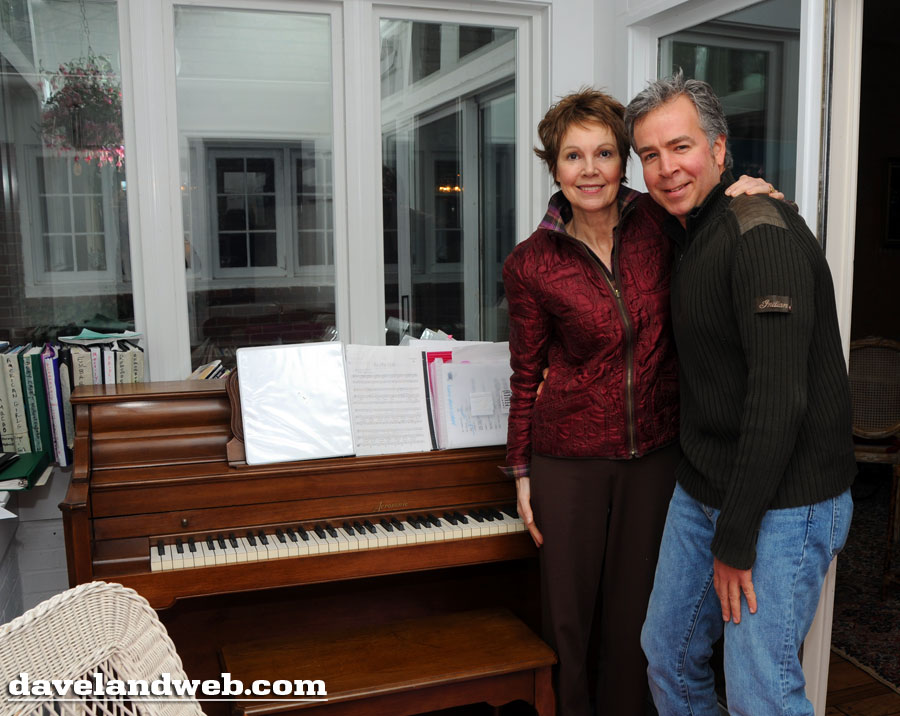 Because of former U.S. President Richard Nixon's close proximity to Disneyland, he and his family were frequent visitors to the park during its early days. Nixon was proud that Walt Disney had chosen Orange County for Disneyland, especially since he had grown up only a few miles away in Yorba Linda. Nixon's youngest daughter, Julie Eisenhower, was gracious enough to share with me some very fond memories that she has of her family, Walt Disney, and Disneyland. Many of the photos that will be posted here are from a book that Disney Executives gave to Julie as a tribute to her father. The photo of Julie & I shows us standing in front of her father's piano.
It was always a thrill for Julie to visit Orange County and Disneyland, as it meant that she could play with her cousins on both sides of the family: The Ryans (her mother) and the Nixons (her father). "Disneyland was a part of our lives. The major happy feeling that I remember about Orange County was seeing my cousins, which was always tied to a trip to Disneyland." Between 1961 and 1963, the Nixon family would visit the park at least once every 3-6 months.
The first few posts in this series will focus on the Nixon's first official trip to Disneyland on August 11, 1955, less than one month after the park had opened (at this time, Julie's father was Vice President). Julie has nothing but positive things to say about Walt. "He was so kind; really nice and very approachable. He was also a very nice looking man." Here are the Nixons at the start of their day, mobbed by guests and photographers at City Hall in Town Square: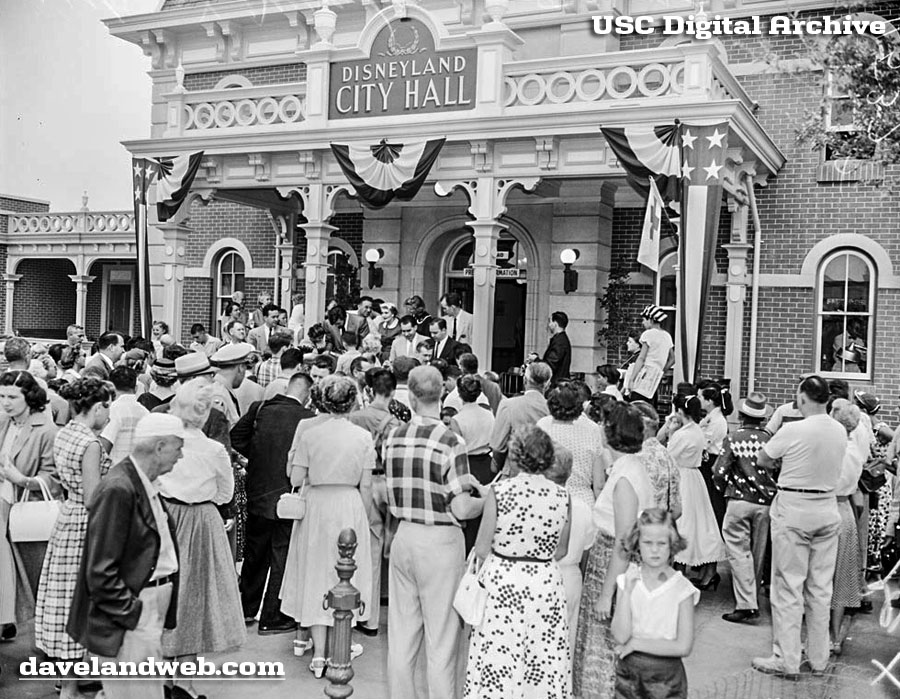 Her father was given the "Key to City Hall" by none other than Davy Crockett (Fess Parker). "I was in heaven, meeting Fess Parker!" From left to right: Fess Parker, Pat, Tricia (holding the Disneyland News), Julie, and Richard Nixon.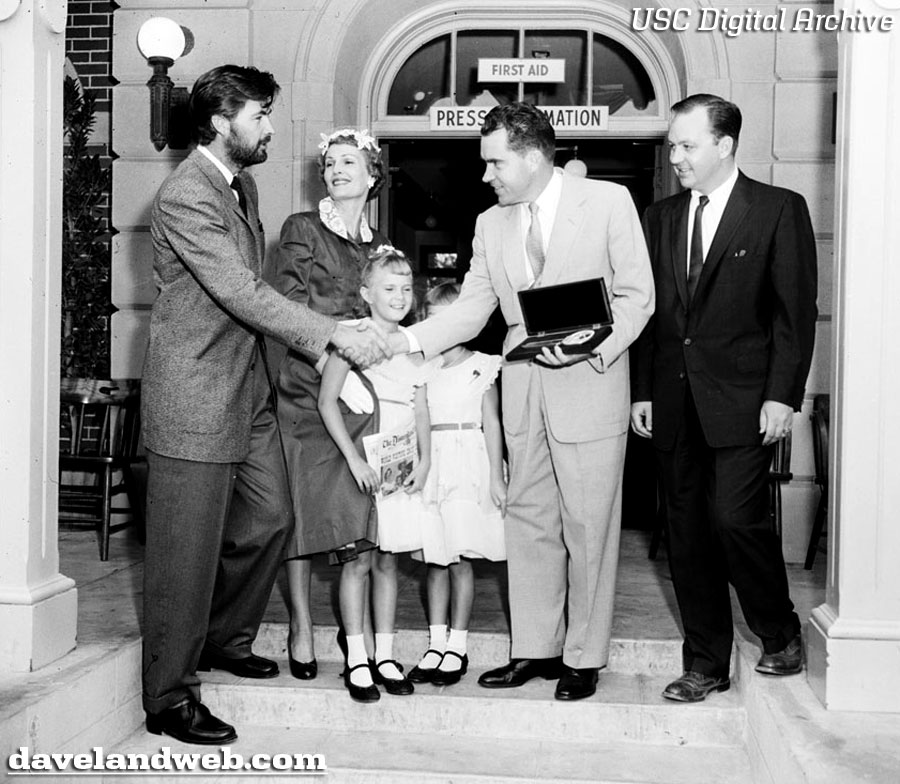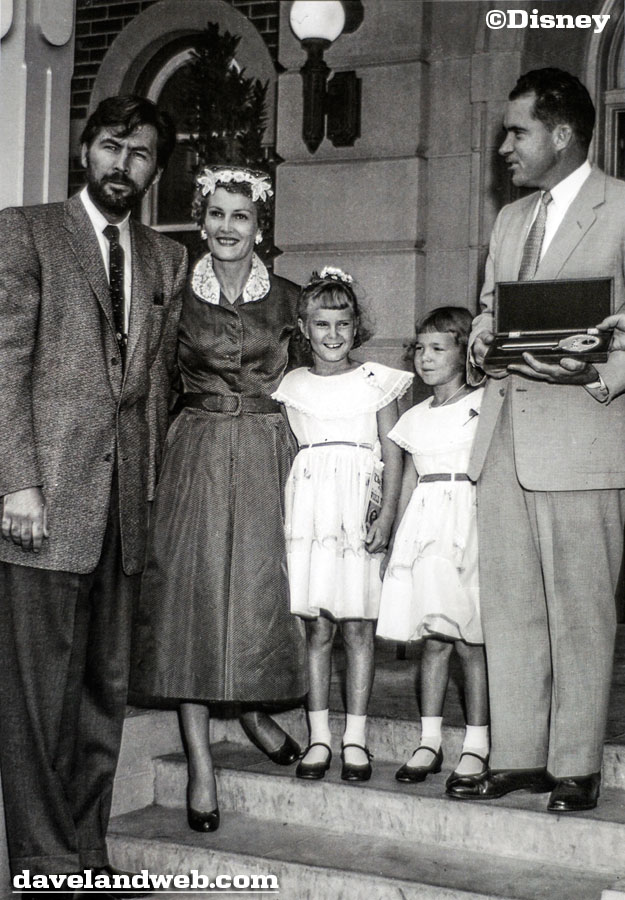 "It was a big deal to be there at Disneyland, especially because of the weekly broadcast that introduced the world to Disneyland with each episode. The characters, the castle...seeing it all in person was fantastic. It was such a joyful place!"
Here is the Nixon family posing in front of the castle; can you imagine your visit to Disneyland, wanting to ride all of the attractions as soon as possible, yet having to patiently pose for photographers each step of the way? From left to right: Julie, Pat, Tricia, and Richard Nixon.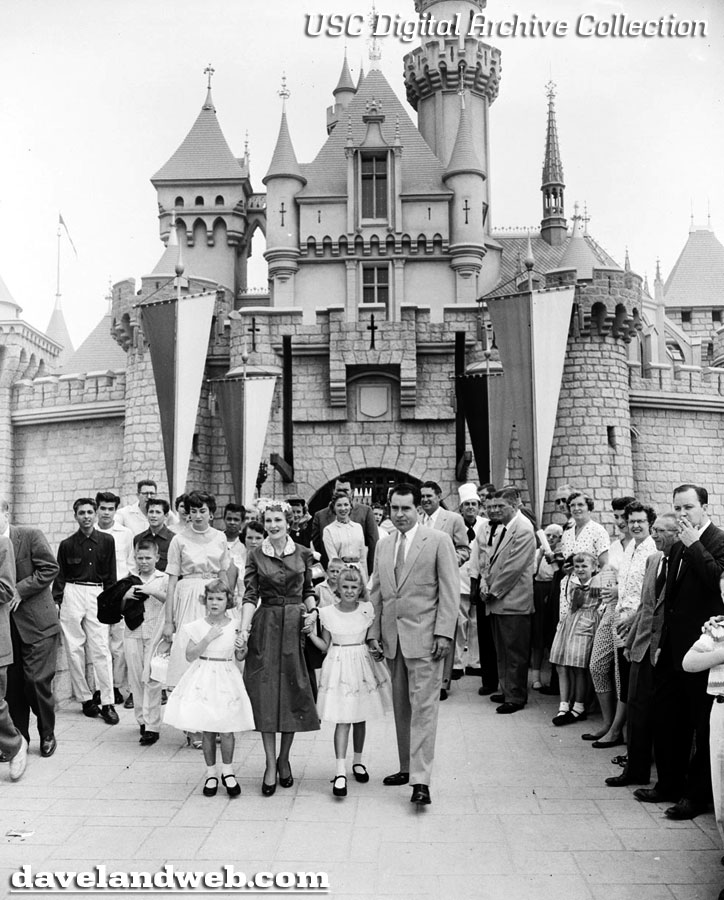 See more Nixon family photos at
my website
.