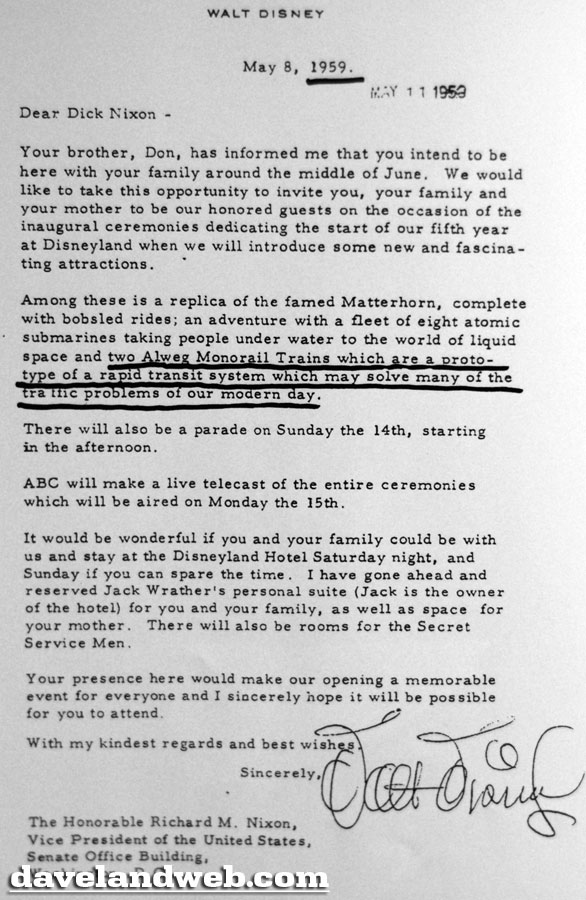 >Who could say "no" to an invitation like that?!?
One of the biggest occasions (and most documented) that the Nixons visited the park was for the June 14, 1959 Monorail/Submarine/Matterhorn dedication. Walt asked Vice President Nixon (see the letter pictured above) if he would be an honored guest for the 5th Anniversary inaugural celebration. Jack Wrather's (owner of the Disneyland Hotel) personal suite was reserved for the Nixon family for this trip ("I was thrilled to be there!" remembers Julie). It is fantastic to see that Walt was not only interested in creating an amusement park for entertainment, but he was sincerely devoted to solving the problems of this country. Too bad he isn't still around to help with the traffic problems of today; a Monorail would still be a great solution to our freeway congestion.
On Sunday while Nixon visited with his mother, Pat and the girls got to ride some of the attractions before all the hoopla began. "My father wanted to take his mother to church that morning. It was a special time for them. When he was growing up, the family often attended church three times on Sunday—church was a big part of a family's social life." For the big ceremonies, the Nixon family had lunch in Walt's Apartment above the firehouse and then led the procession down Main Street.
Here's a photo of the opening ceremonies that kicked off the opening of three major attractions; happily, all three still exist at Disneyland today: The Monorail, The Matterhorn, and The Submarine Voyage (albeit with a theme change). This photo was taken from the grandstand built in Central Plaza for VIP's and the media, just for this celebration.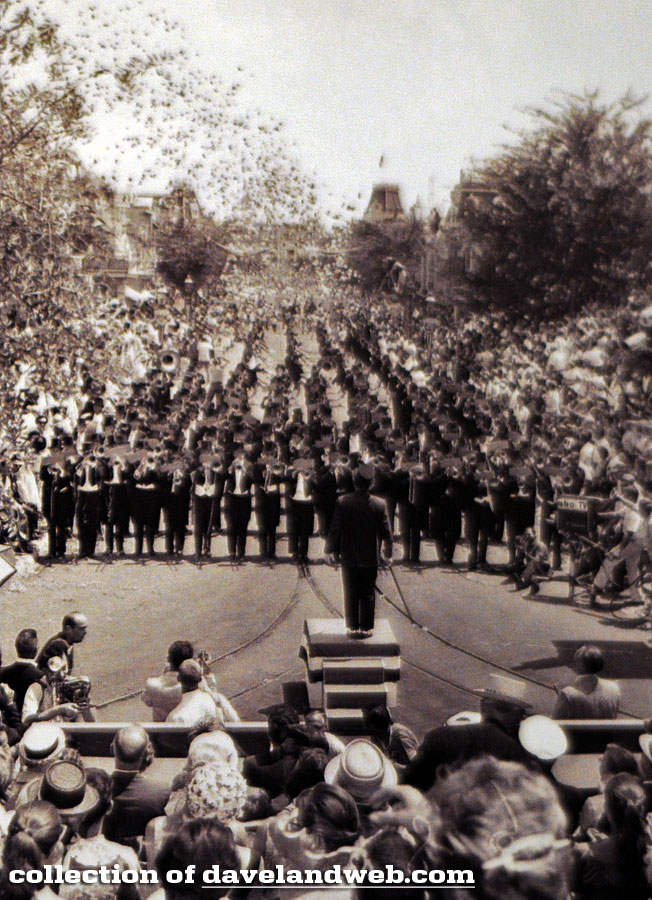 The Nixons have just entered the parade route in Town Square: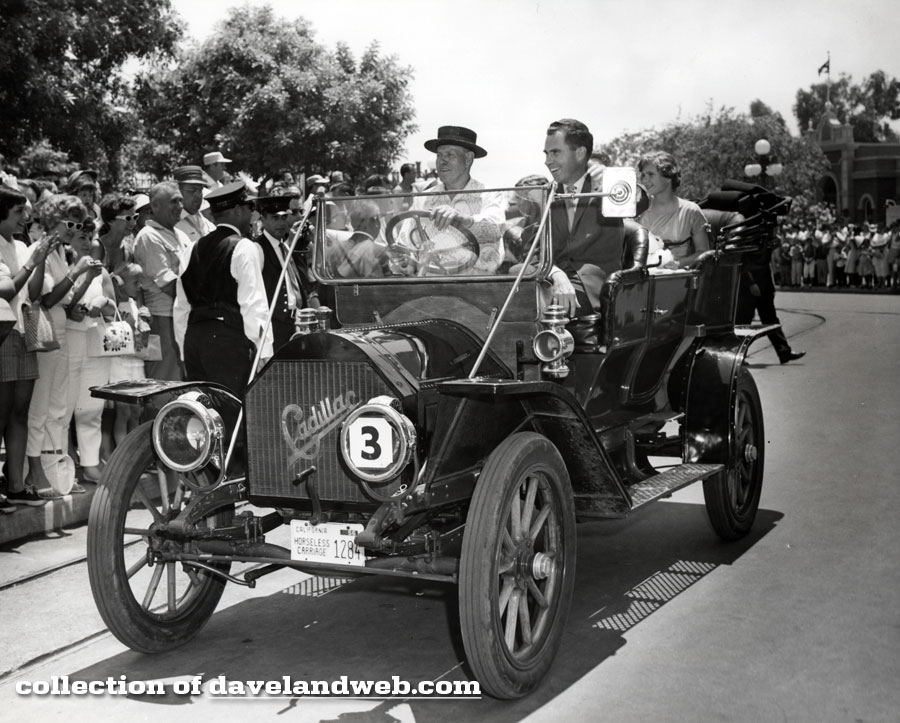 Here's the Nixon family riding down Main Street; Julie, Pat, and Tricia in the backseat while Vice President Nixon waves enthusiasticaly to the crowd.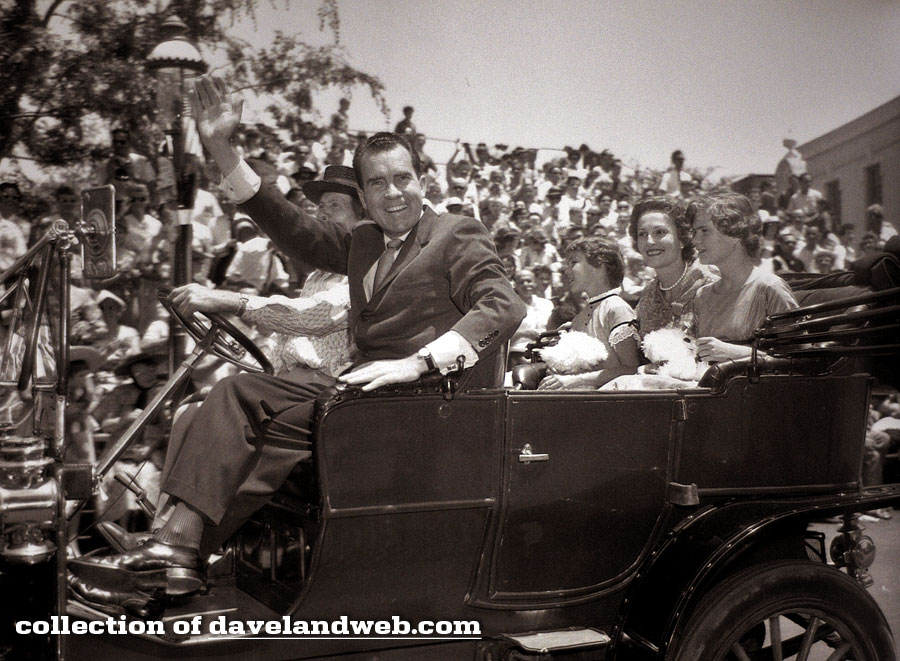 Famed Hollywood gossip columnist Hedda Hopper, wearing one of her large trademark hats and carrying a parasol, surveys the scene with Nixon: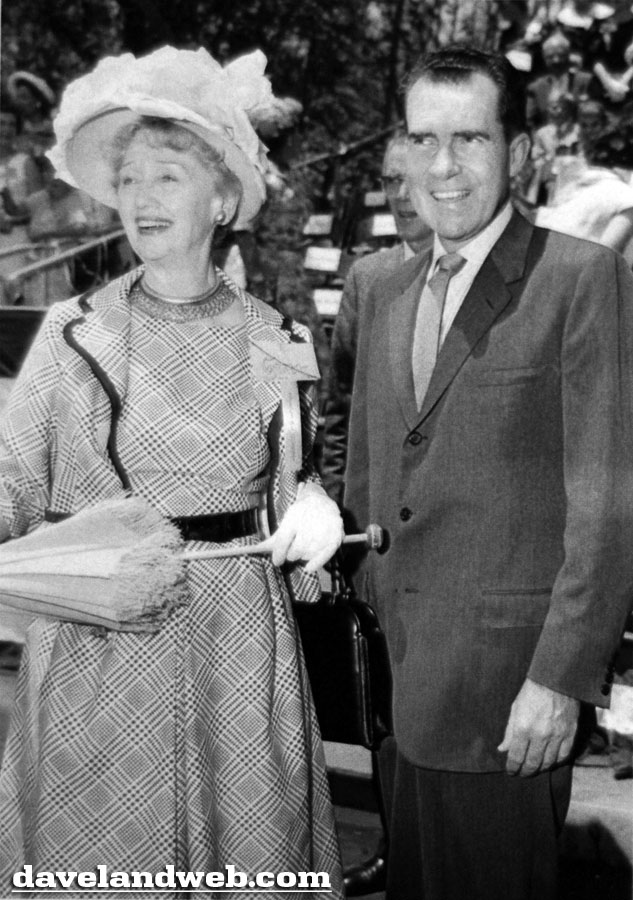 What follows are two never-before-seen color photos of the grandstand area, sent to me by a Daveland reader.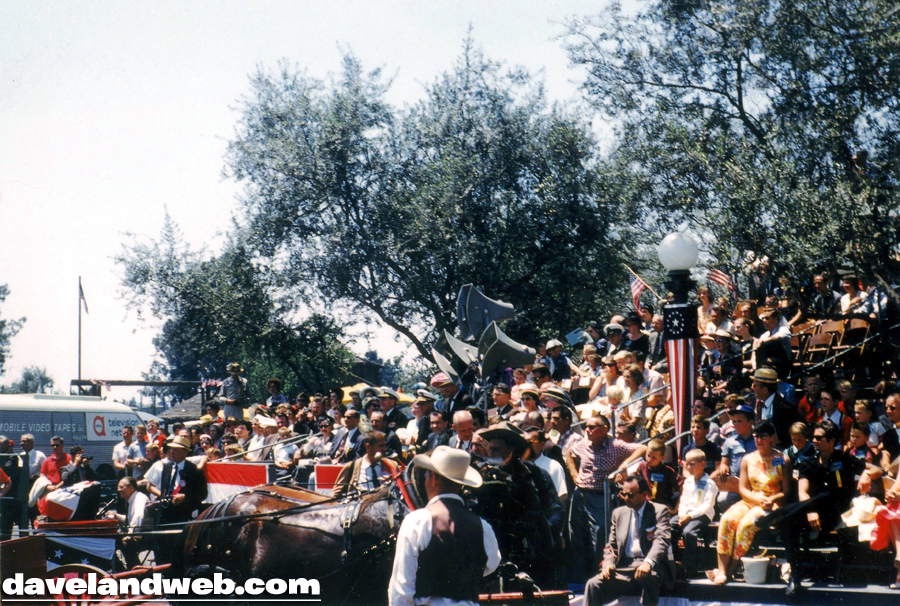 In this detailed closeup, you can clearly see Walt and Nixon; above them, Hedda's frilly pink hat stands out like a sore thumb.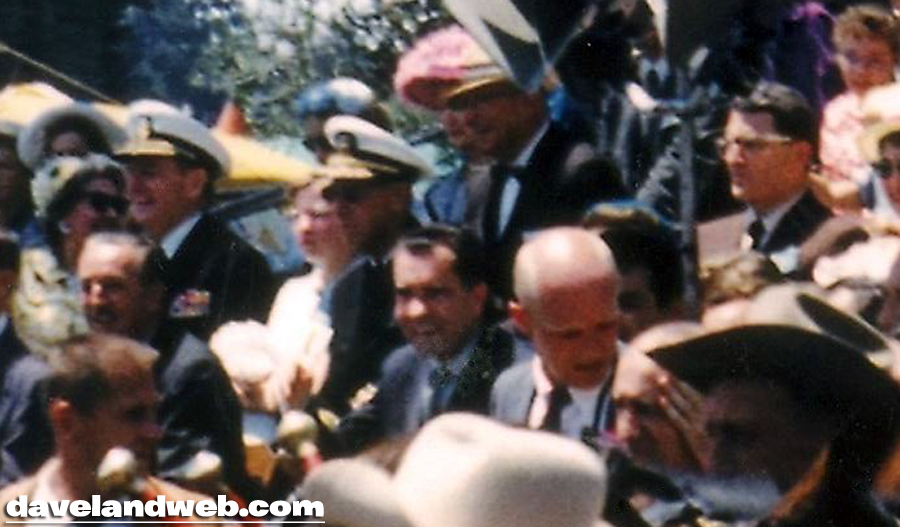 Color shot #2: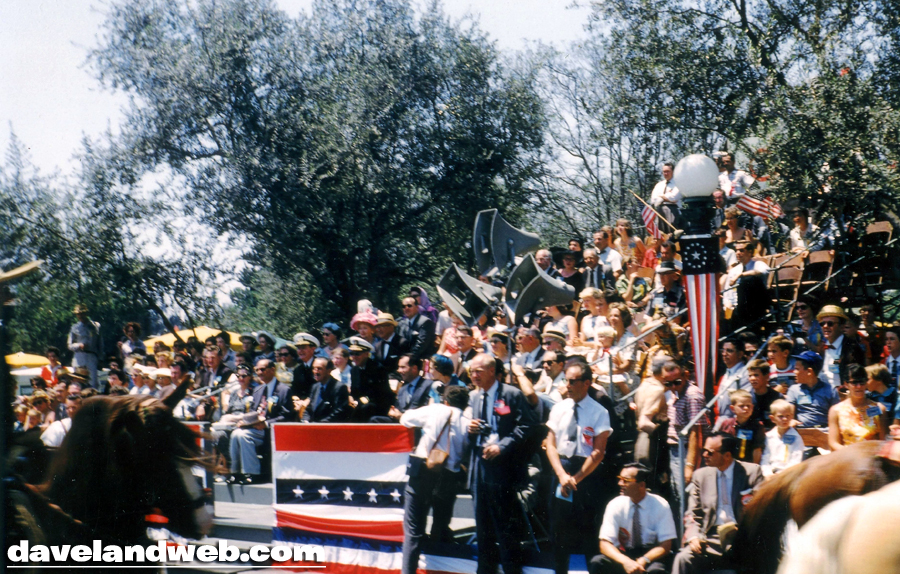 In this zoomed/cropped photo, you can also see Nixon's lovely wife, Pat; they don't come any classier than Patricia Ryan Nixon.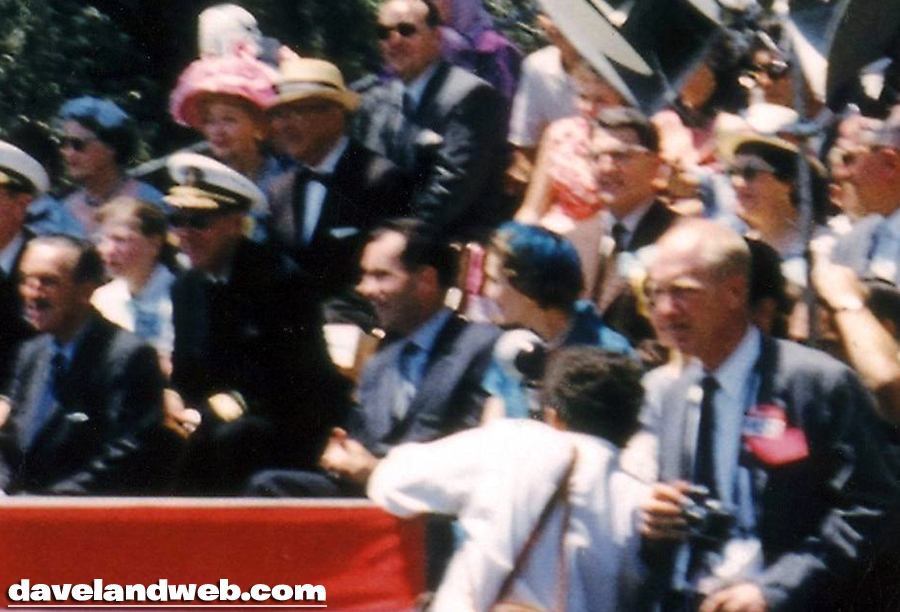 Tomorrow we will continue with this joyous June 14, 1959 celebration. See more Nixon family photos at
my website
.