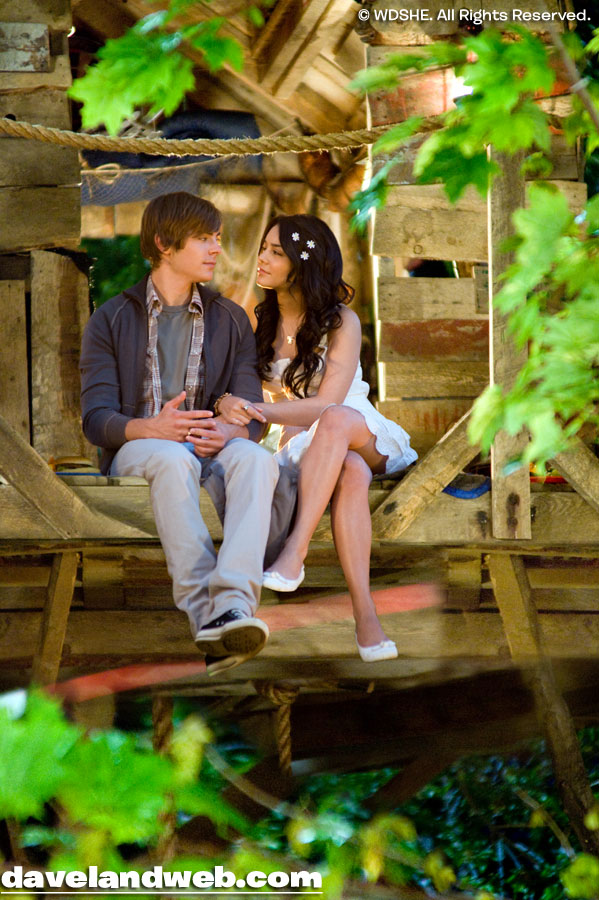 Unless you've been living under a rock for the past few years or don't know any teenagers, you are probably aware of the Disney Channel blockbuster hit franchise, "High School Musical." Zac Efron and Vanessa Hudgens star as Troy & Gabriella, the high school sweethearts who often find roadblocks on their way to love, but nothing so serious as to make you lose sleep at night or get an upset stomach while you are watching the flick. Today, the 3rd installment of the initial trilogy hits the streets on DVD/Blu-ray. What is so astounding about this knock-out hit is that there is nothing obscene about it; it goes against all of the big-budget violent action thrillers that so many of the studios feel audiences crave. Instead, this simple (and yes, predictable) story of two young lovers and their high school friends has caught on like wildfire and proven that often, simple is better. Of course the musical numbers are over the top; the kinds of things that would never be able to happen in a real High School Musical, but that's all part of the fun. "Villainous" Ashley Tisdale (as Sharpay) is virtually harmless; she is more amusing than evil, and puts the perfect blend of bite and sass into what could often become too much sugar. So where have we seen this before? How about back in the 30's & 40's with America's top teen movie idols, Judy Garland and Mickey Rooney, shown here in a Busby Berkeley spectacular, 1941's "Babes on Broadway."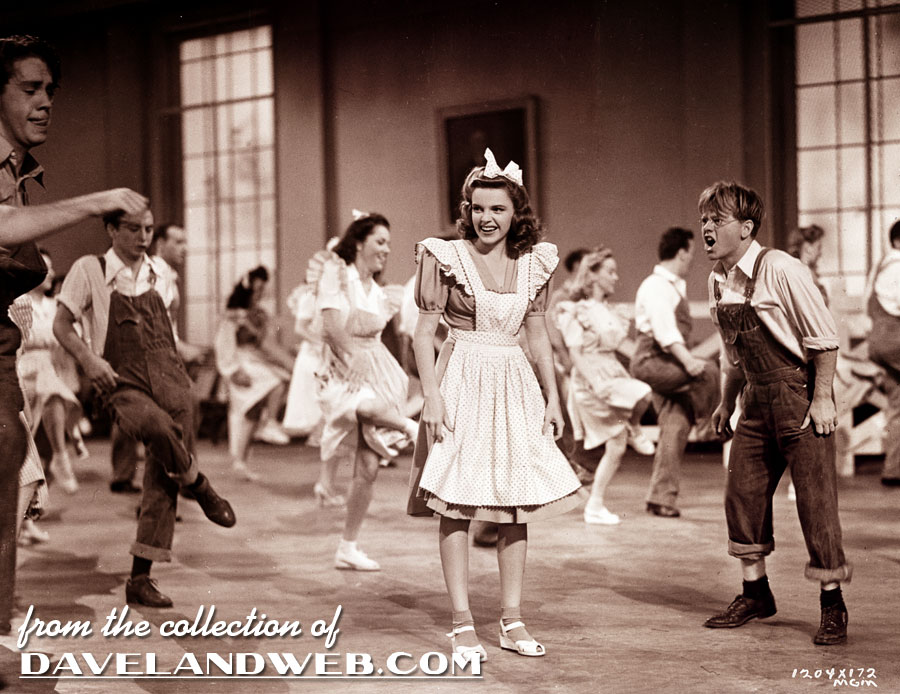 Their musical numbers never would have been feasible in their backyard barn or the off-off-Broadway stage that they were supposedly set, but nobody cared. The catchy tunes, fantastic choreography, and never-again-matched chemistry of the two leads helped Depression and War-weary audiences forget their troubles and put a smile on their faces. I would venture to say that it wasn't until about 30 years later with the release of "Grease" in 1978 that a mindless teenage musical phenomenon would sweep the nation again with such fervor.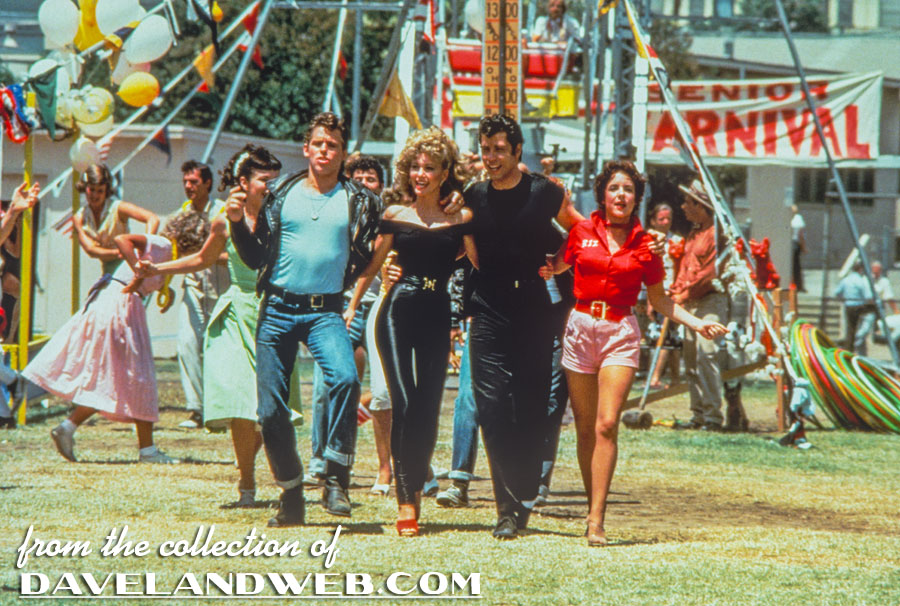 So, it is fitting that 30 years after "Grease," another teenage musical would pick up the slack and take its place in movie history. Over at California Adventure in Sunshine Plaza, guests line up to see the HSM parade: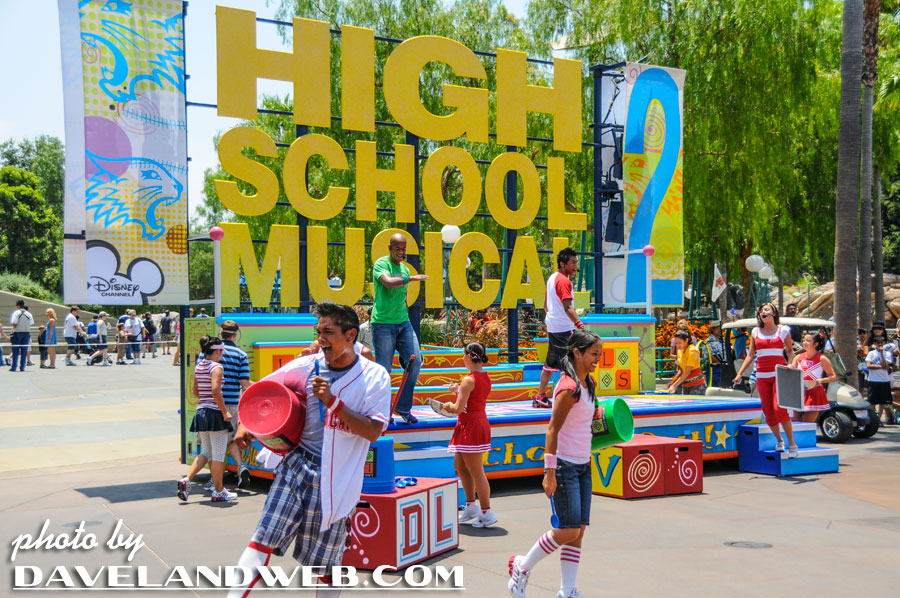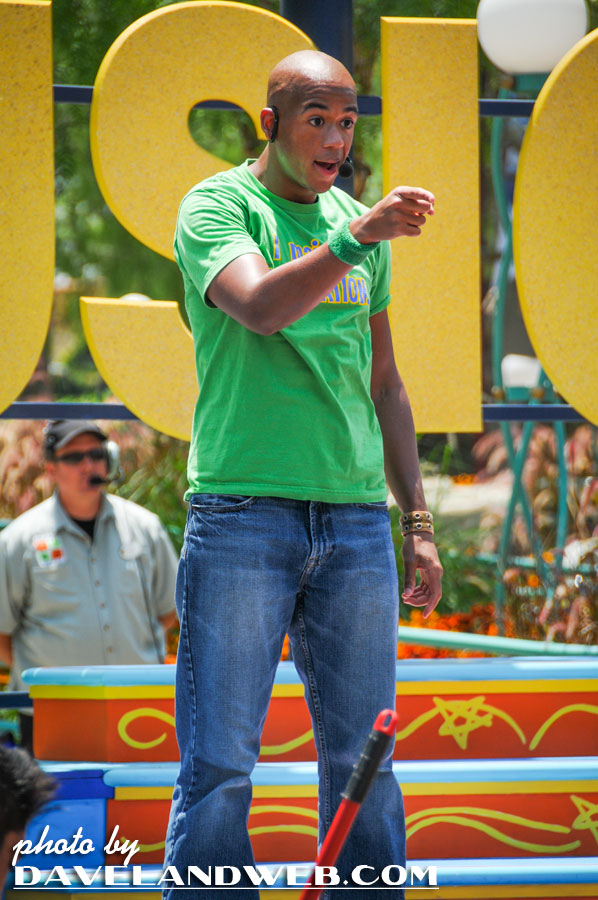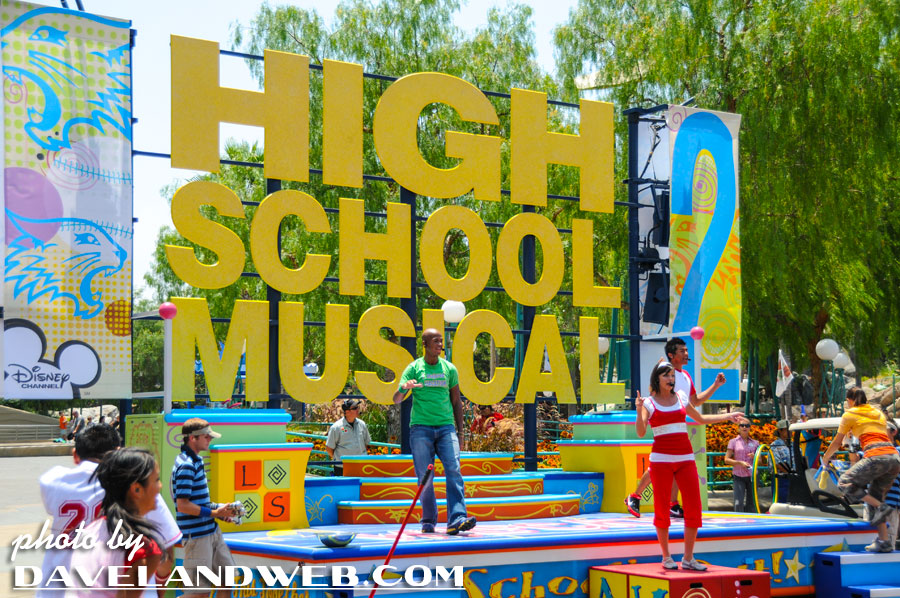 Of all the characters, Sharpay and her brother Ryan (Lucas Grabeel) are my two faves; as I said before, they help put a little snarky fun into the movie and keep it from getting too syrupy.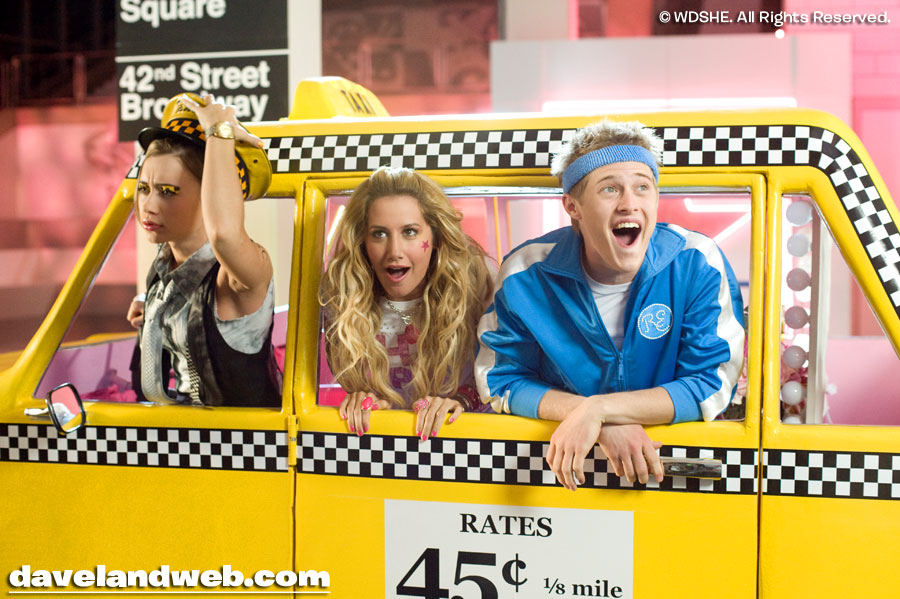 Naturally, Troy & Gabriella are the ones that the teens swoon after, as they certainly seem to be the perfect couple: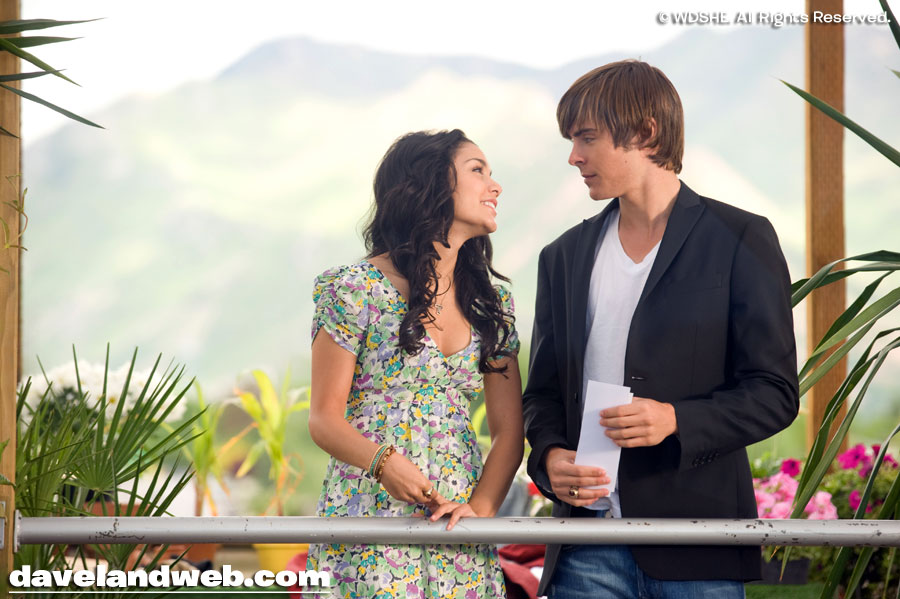 Buzz is out that Director/Choreographer Kenny Ortega is already working on the casting for HSM4. I'm not sure that another installment is really necessary (unless there's a super-cool new hook), as the first 3 seem to have milked the cow dry, but I'll keep my mind open-I'd hate to have to wait another 30 years for another fun musical to be released!
See more Disney movie photos at
my website
.