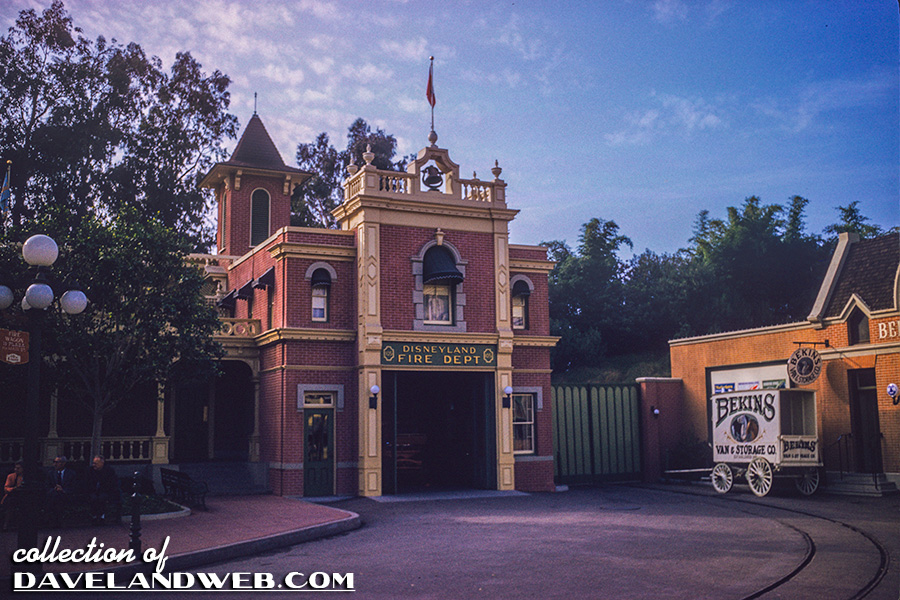 The readers have spoken again! Overwhelmingly, Daveland readers wish they could visit Walt's Apartment. When Disneyland was being constructed, Walt used to stay in the little apartment above the Fire Department in Town Square. Shot #1 is from December 1960. Could Walt be looking out the window? In shot #2, the shades are down all the way: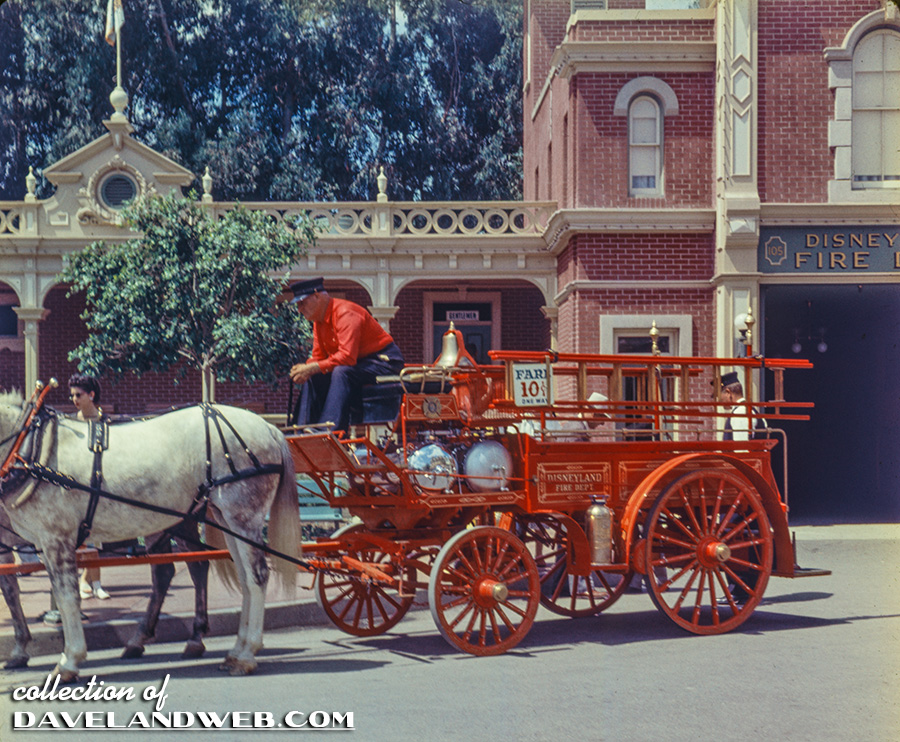 I love this genuine FauxD© June 1966 night shot of the apartment; it appears that the apartment is empty, as there are no lights on and the shades are partially up. This would have been about 6 months before Walt passed away.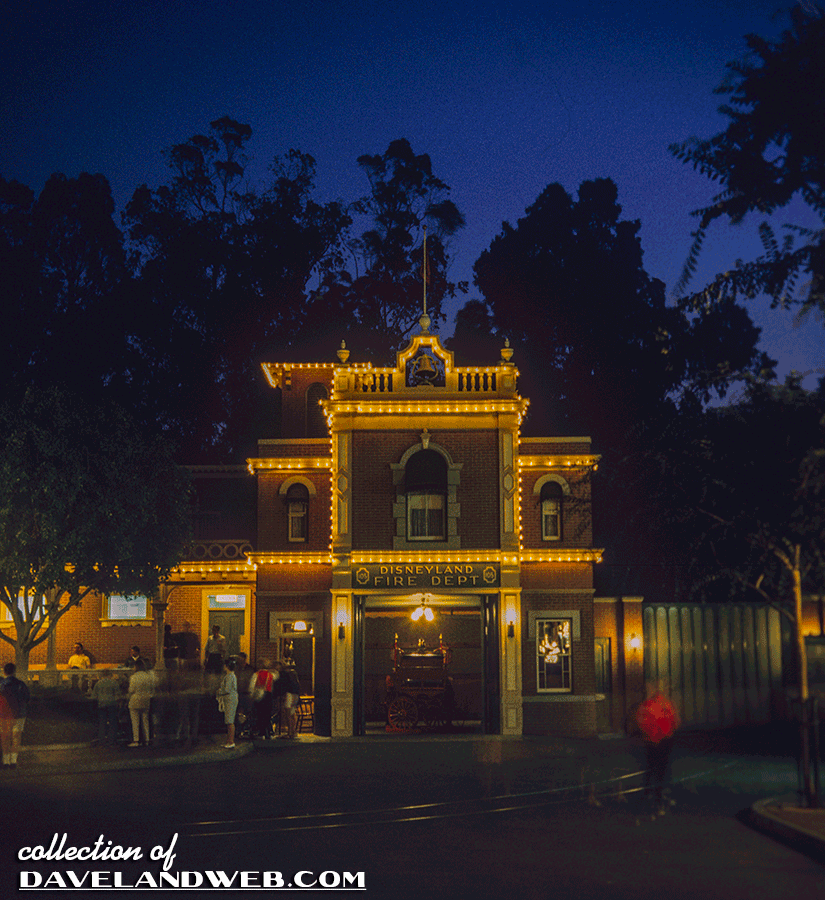 These current views of the apartment window show what most guests have been trained to look for today: the lit lamp in the window, which is meant to be a tribute to the spirit of Walt. Disney legend has it that whenever the lamp was lit, that meant that Walt was "home" in the apartment.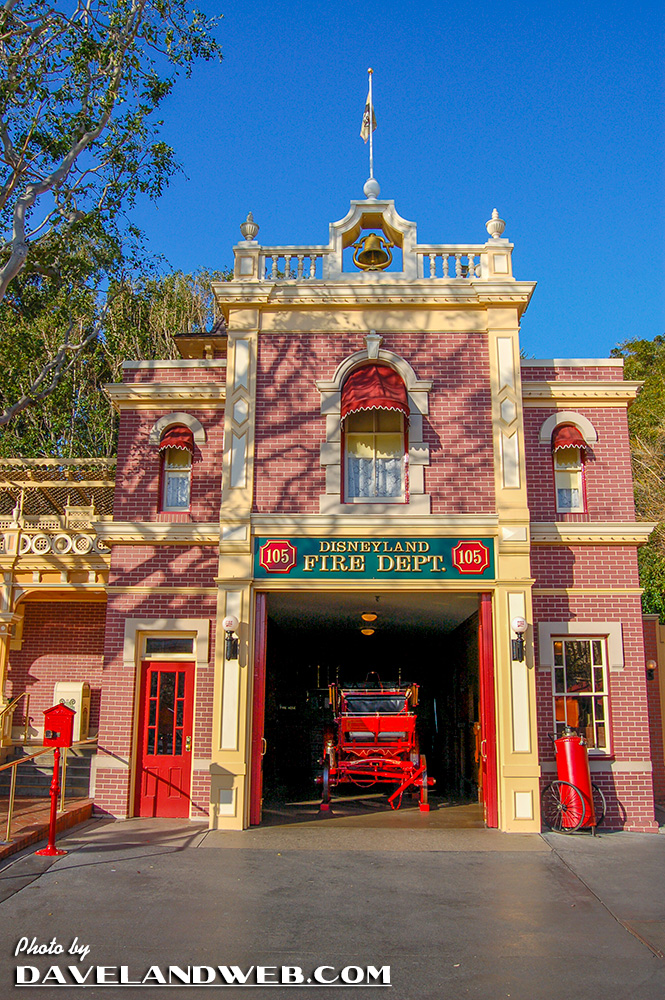 Ever wonder what the other side of that window looks like? Wonder no more, as Daveland takes you on a rare inside-tour of Walt's apartment, courtesy of one of this blog's biggest fans who was gracious enough to share these images.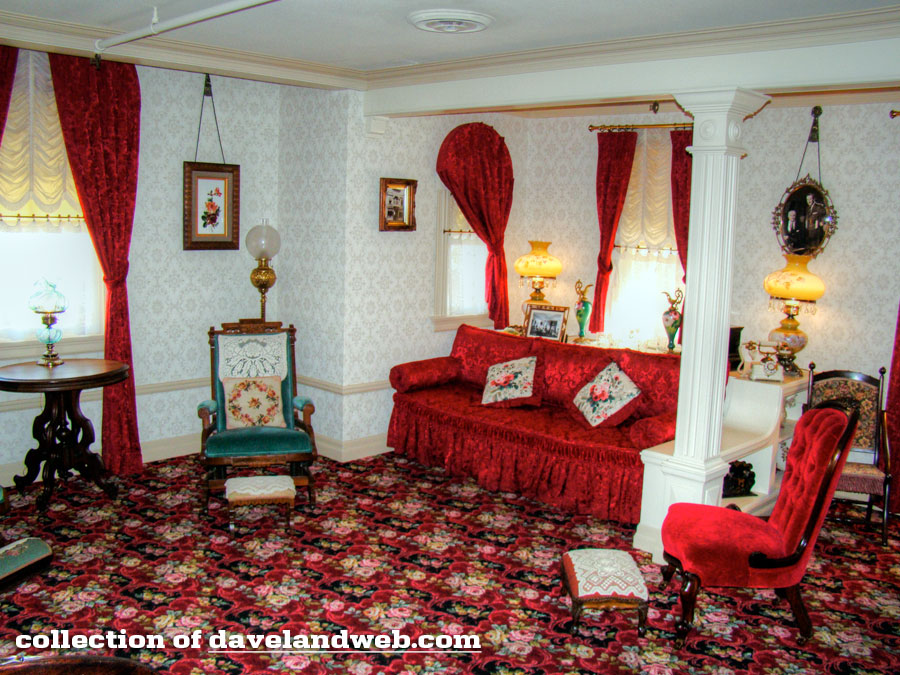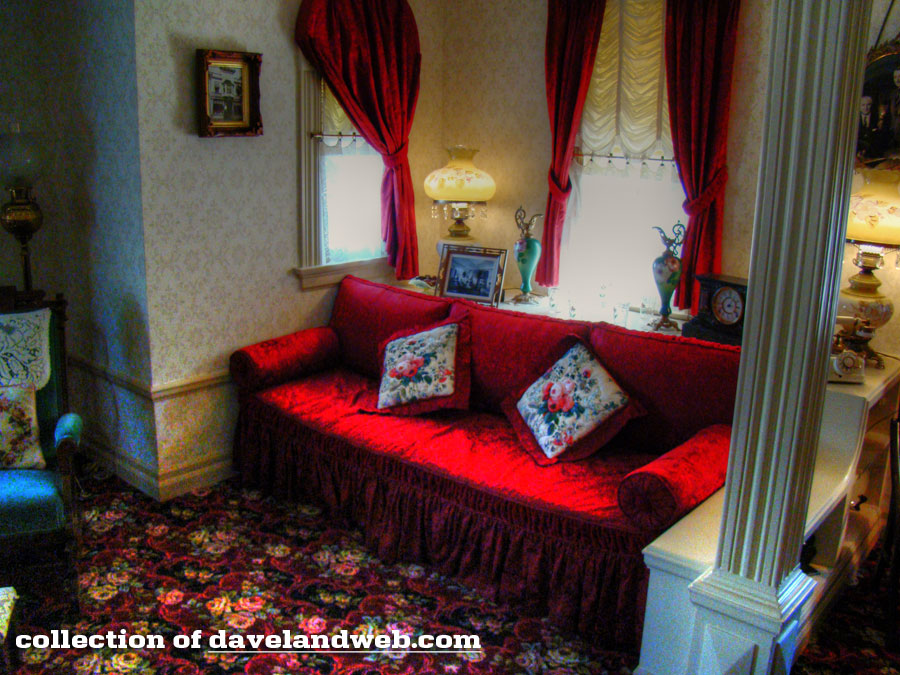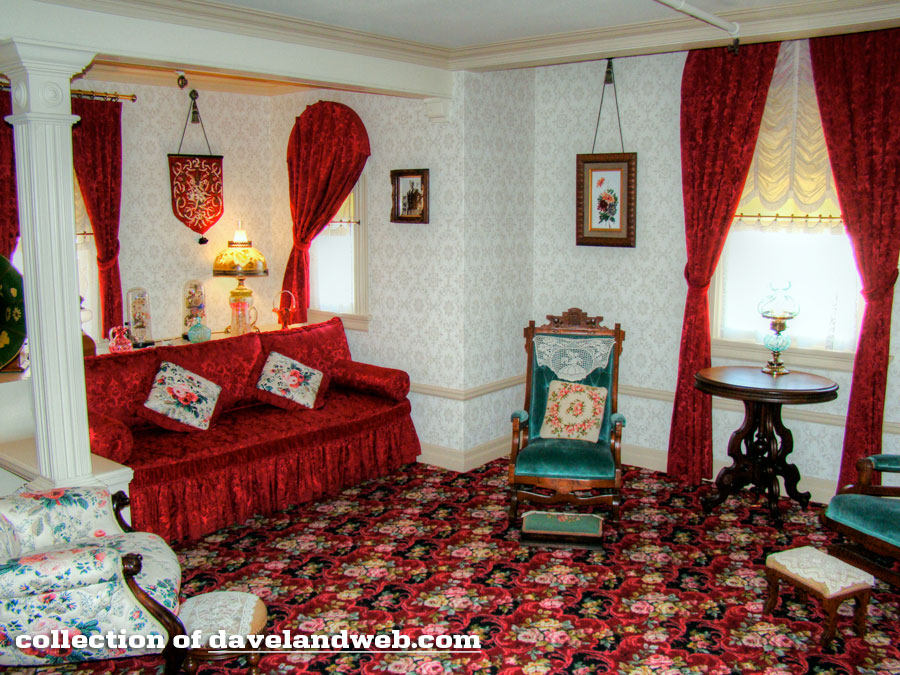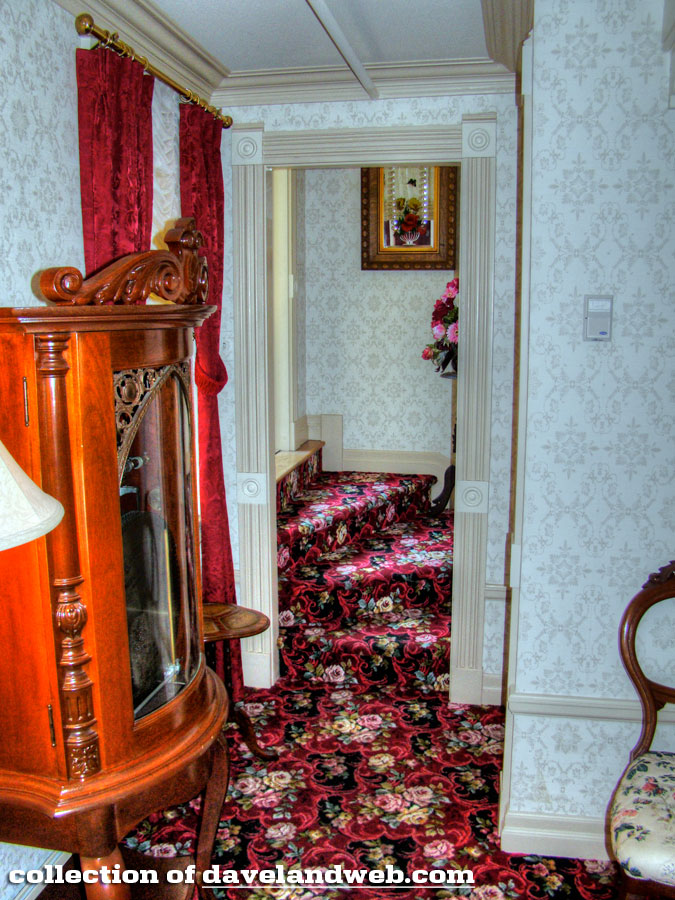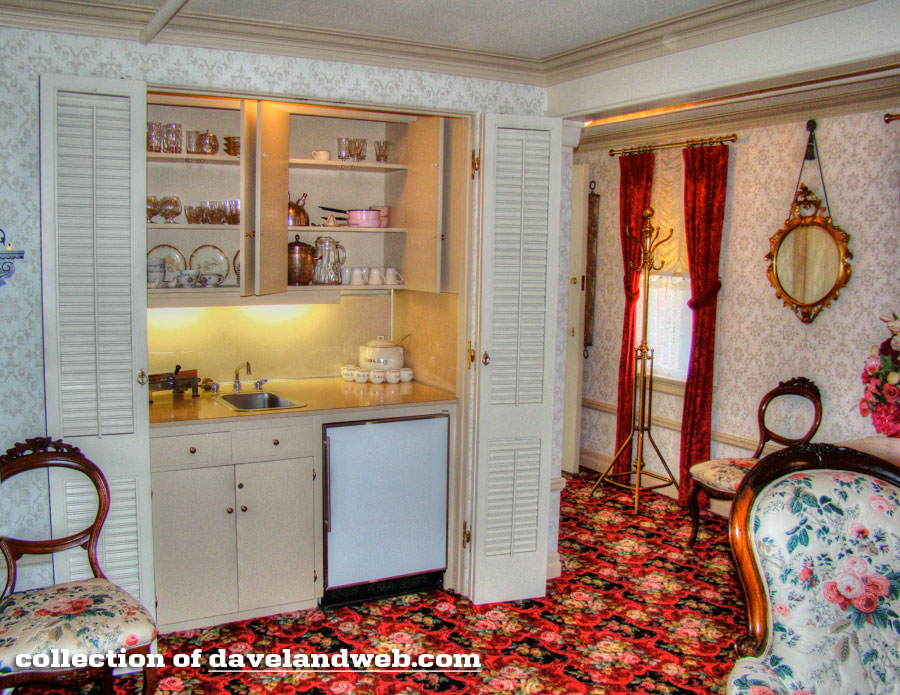 Although some may not be fond of the decor, it is definitely in keeping with the tastes of the person who chose it, Walt's wife Lillian. Her tastes tended towards over-stuffed Victorian, with plenty of knick-knacks and ornate furnishings. One can see this echoed in Club 33 as well as the VIP Parlour Car the Lilly Belle. One of my favorite areas is the bathroom, which still has the vintage tile that I love; whenever I check out old homes, I usually race to the kitchen or bathroom to see if they still contain the old tile or whether they've been replaced with cookie-cutter Home Depot crap.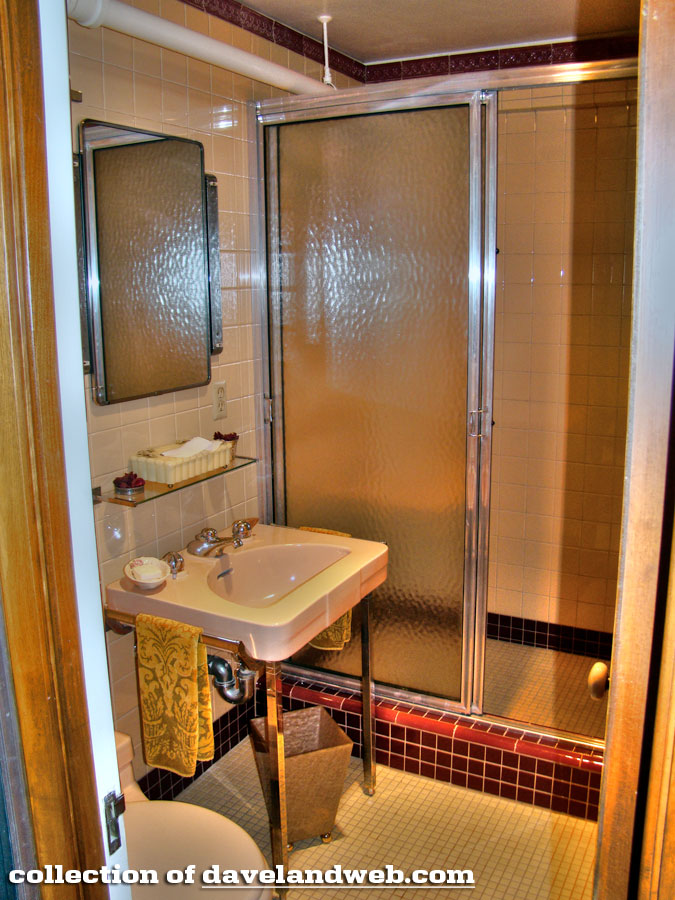 I hope you've enjoyed this tour of one of Disneyland's least-seen areas.
See more Disneyland Town Square Fire Department and Walt's Apartment photos on
my website
.