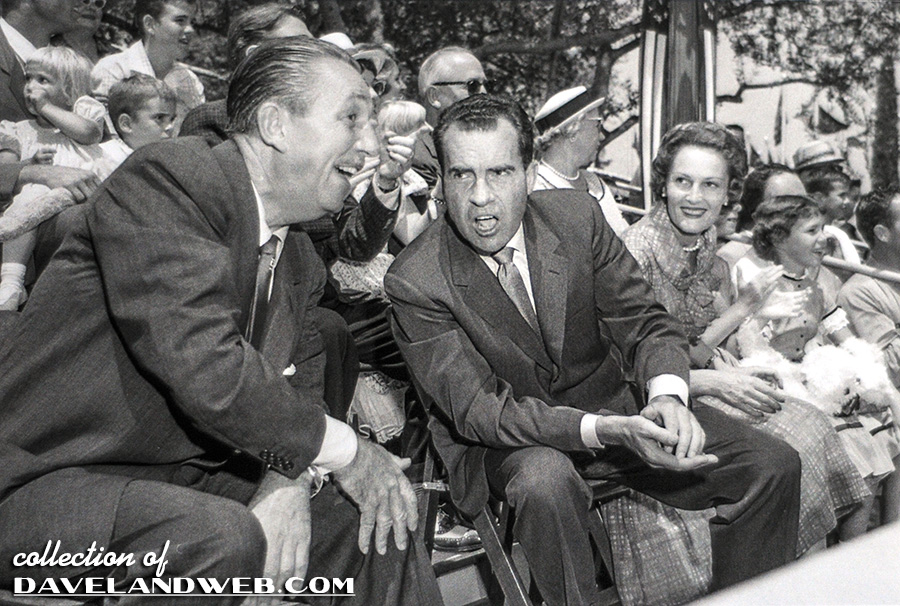 The grand opening festivities for Disneyland '59 continue today with more images from the grandstand.
Vice President Nixon leans over the aisle to talk to Walt, while wife Pat smiles attentively. Daughter Julie is enjoying the entertainment in front of her. I believe the girl above Walt sucking her thumb is one of his granddaughters; possibly Tammy or Joanna Miller.
Note the hand-printed name tag on Nixon's chair in this color shot: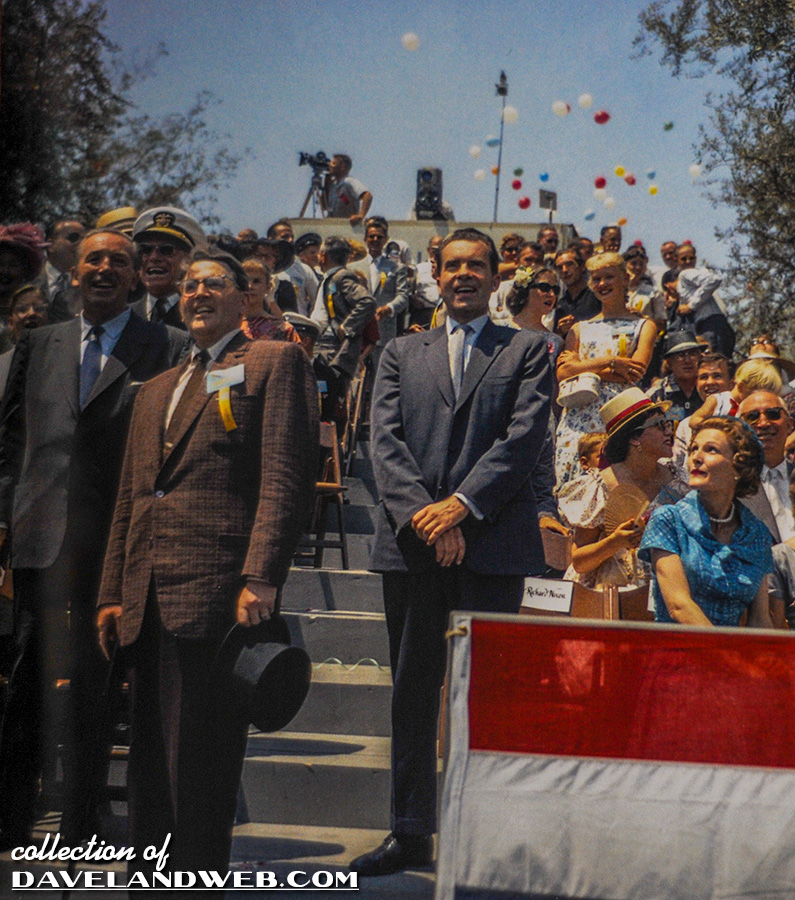 A few shots from Life Magazine; in this first one, it would appear that Nixon didn't catch whatever was being hurled into the audience. Pat, Tricia, and Julie are at right: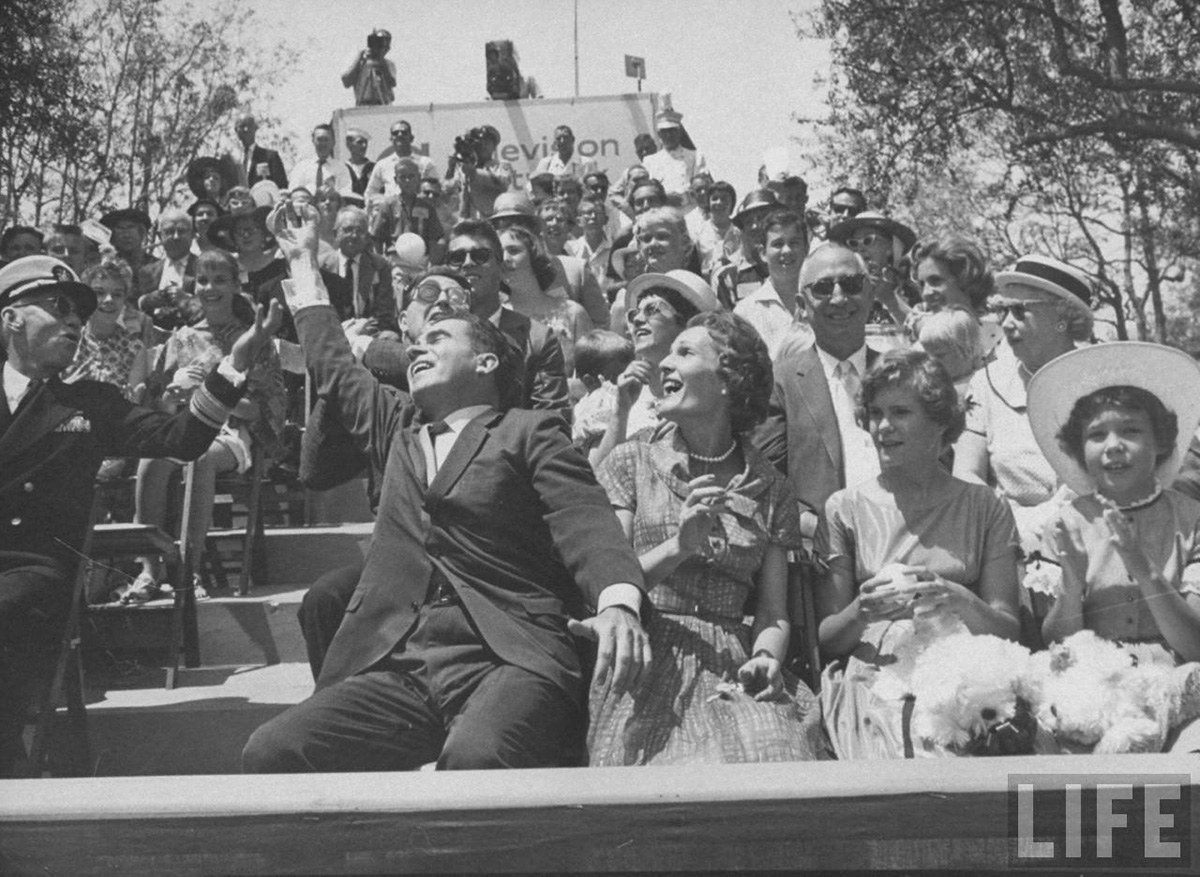 Art Linkletter is giving Hedda Hopper a run for the money in the hat department: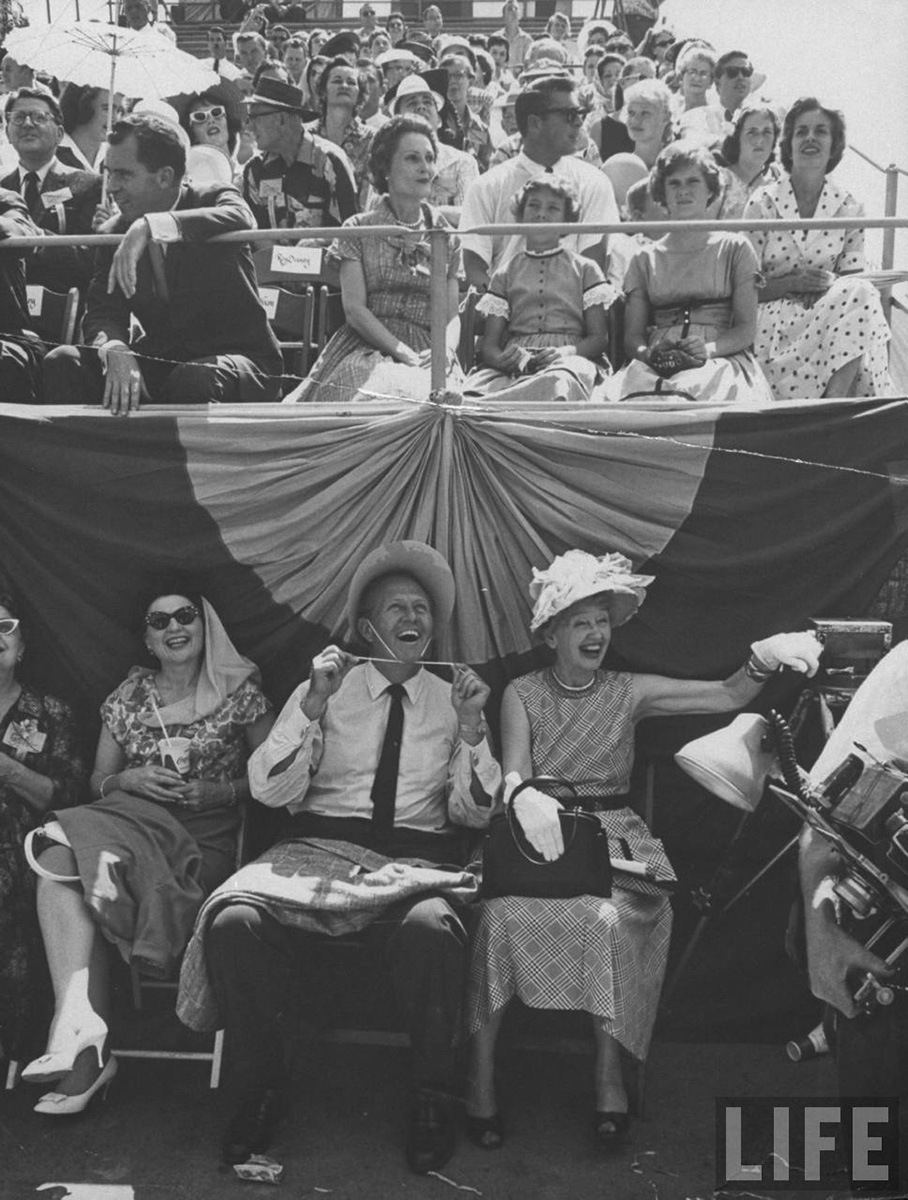 Last one for today shows some unique entertainment for the opening festivities; it appears to be some kind of African Dance.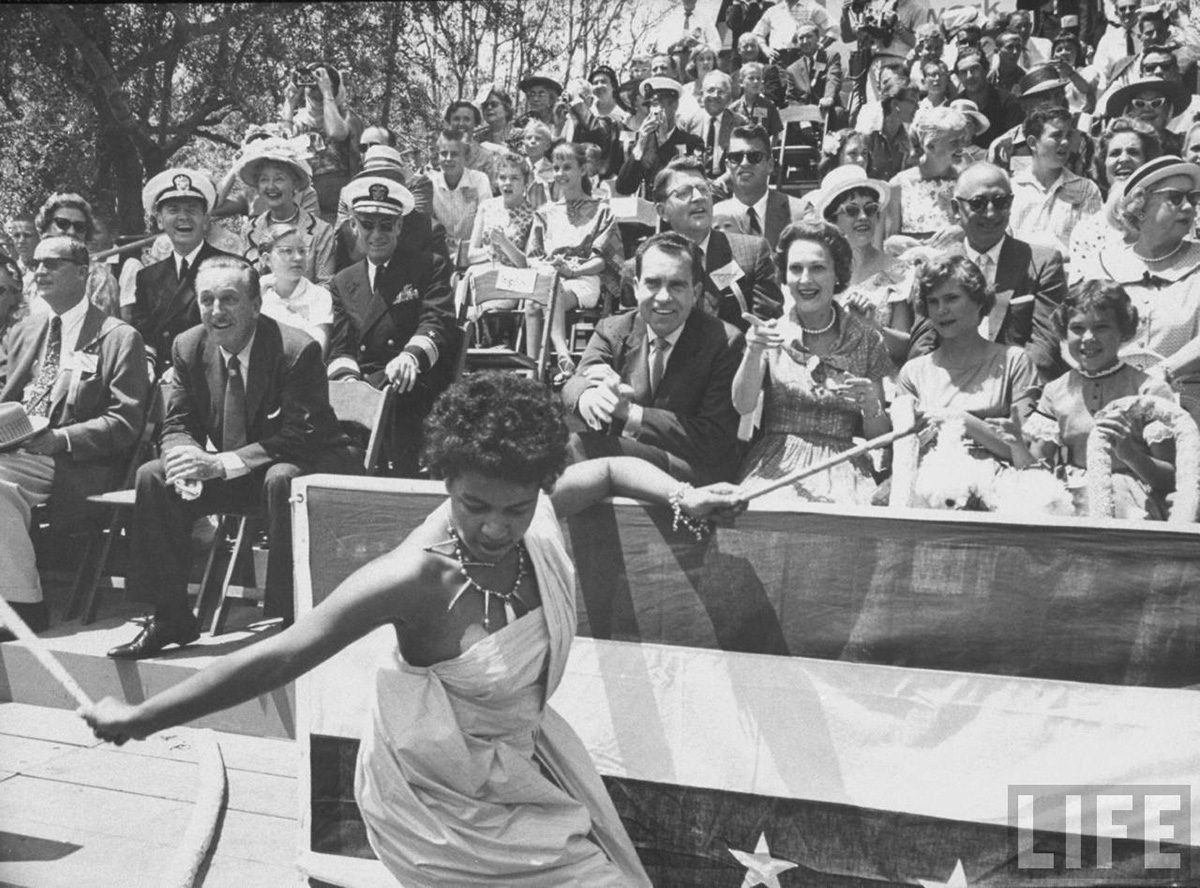 Next up: the unveiling of the Monorail.
See more Nixon family photos at
my website
.