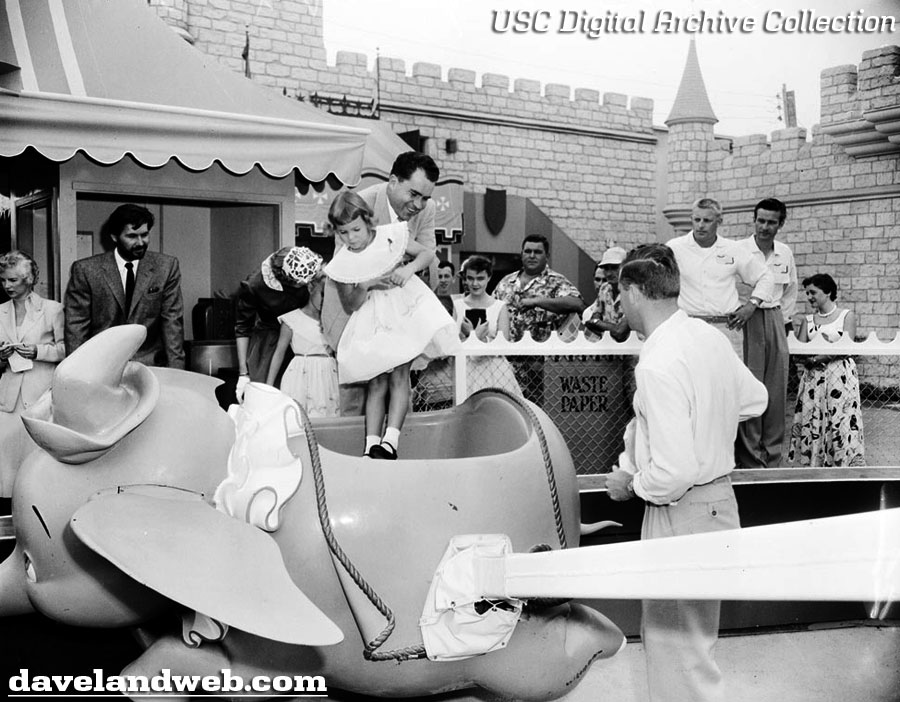 Today we rejoin the Nixons on their first official visit to Disneyland, August 11, 1955, enjoying the attractions in Fantasyland. Shot #1 shows Nixon tenderly placing his daughter Julie into one of the Dumbo Flying Elephants; note that at this early stage of the game, the ears still have their "flappable" configuration. Fess Parker watches on the left, as Pat whispers something to daughter Tricia. In shot #2, the entire Nixon family is together in one teacup, and they seem to be having a blast: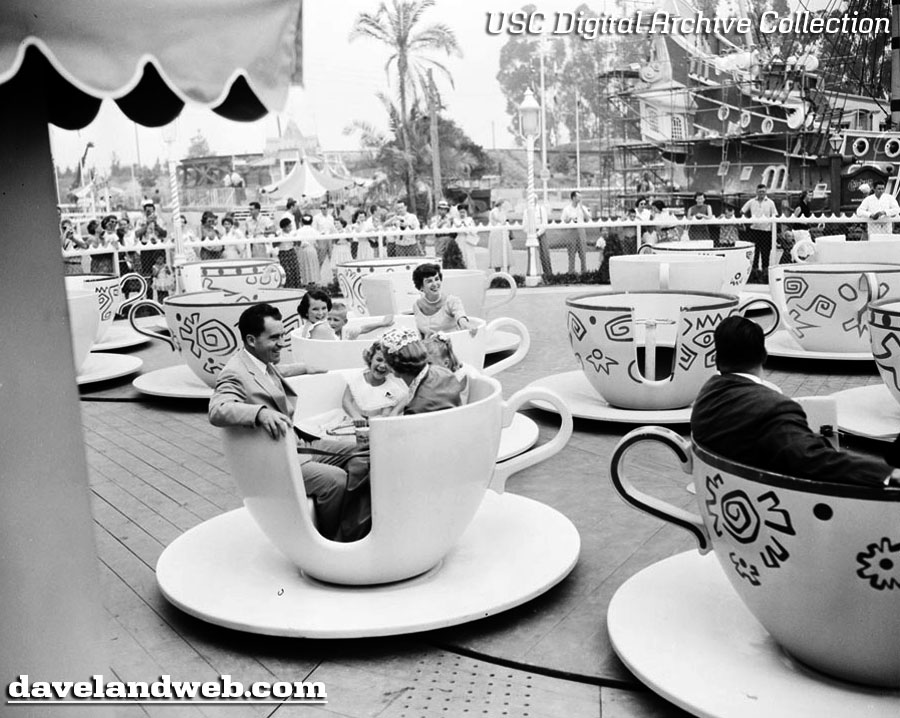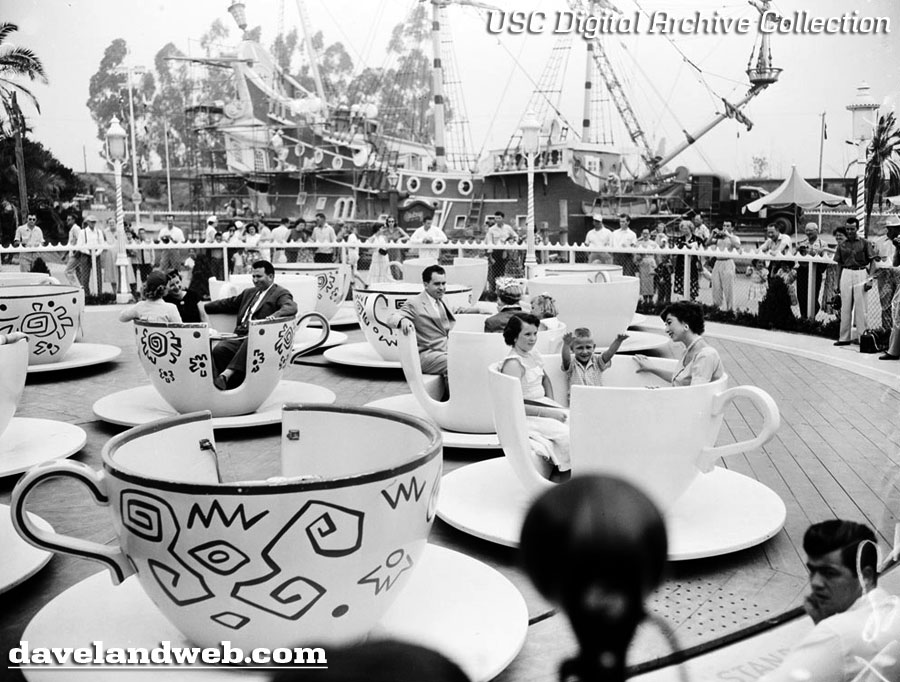 Now come the dark ride photos; definitely my favorite from this batch. First up is Peter Pan. "My favorite ride was (and still is) the Peter Pan ride," says daughter Julie. Nixon flies off with one of Julie's cousins.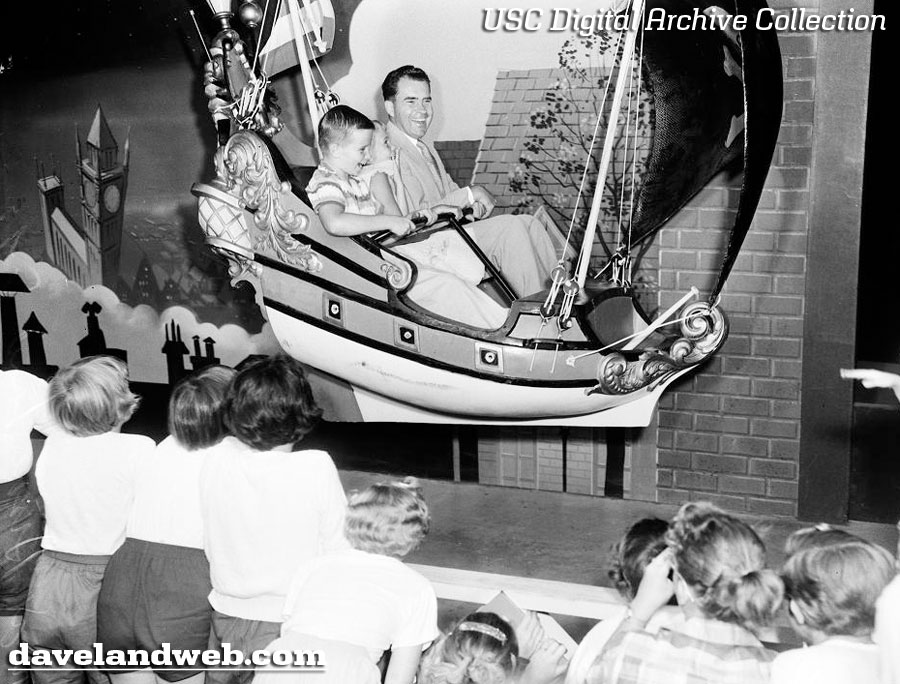 Next up are 4 fantastic shots of Mr. Toad's Wild Ride; Nixon is with daughter Tricia and one of the cousins; Pat is in the car behind with daughter Julie.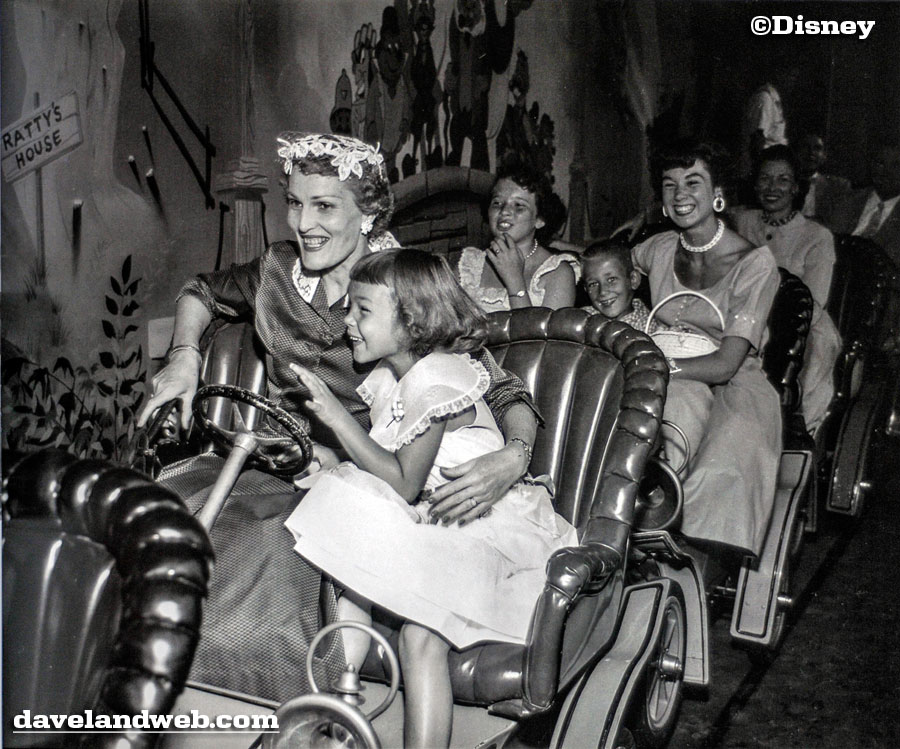 Exiting the attraction, all is well!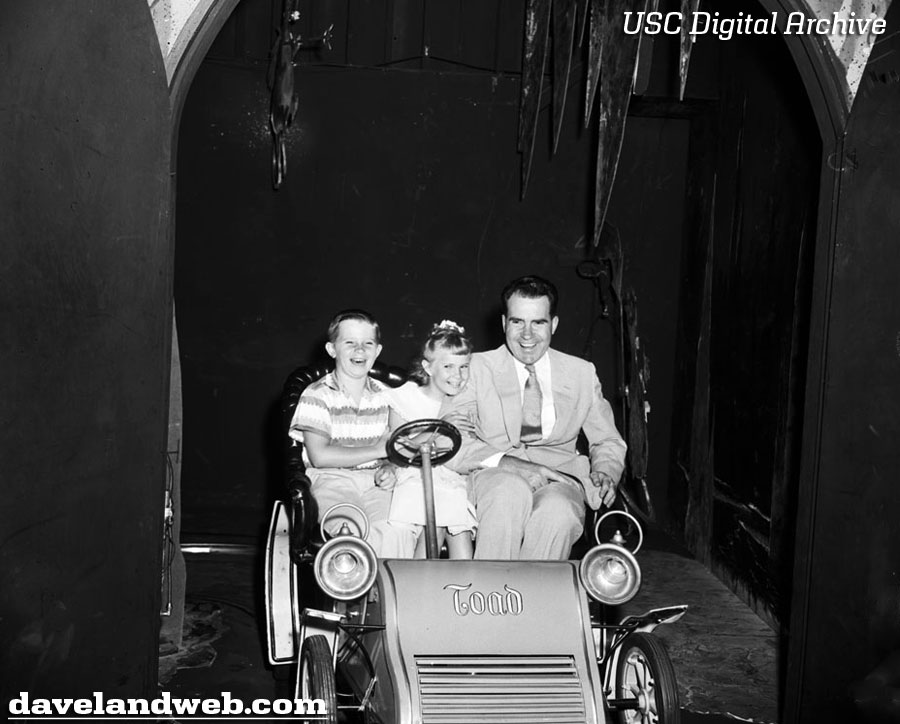 Last one for today is from the Snow White's Scary Adventures. Julie is turning around to see her sister Tricia emitting a playful scream on the mine car behind her.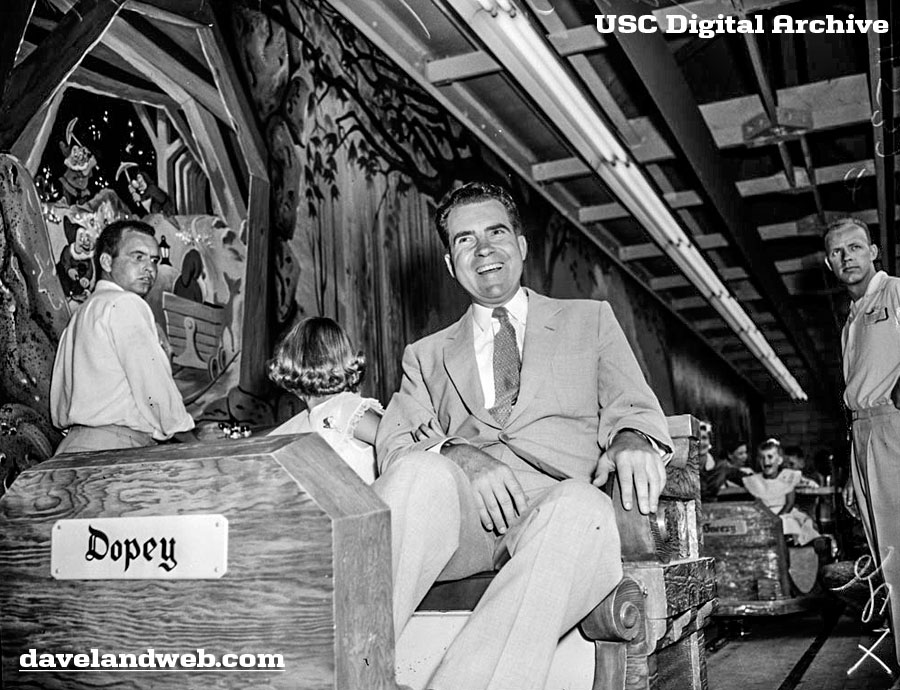 Come back tomorrow to see the Nixons exploring Frontierland! See more Nixon family photos at
my website
.