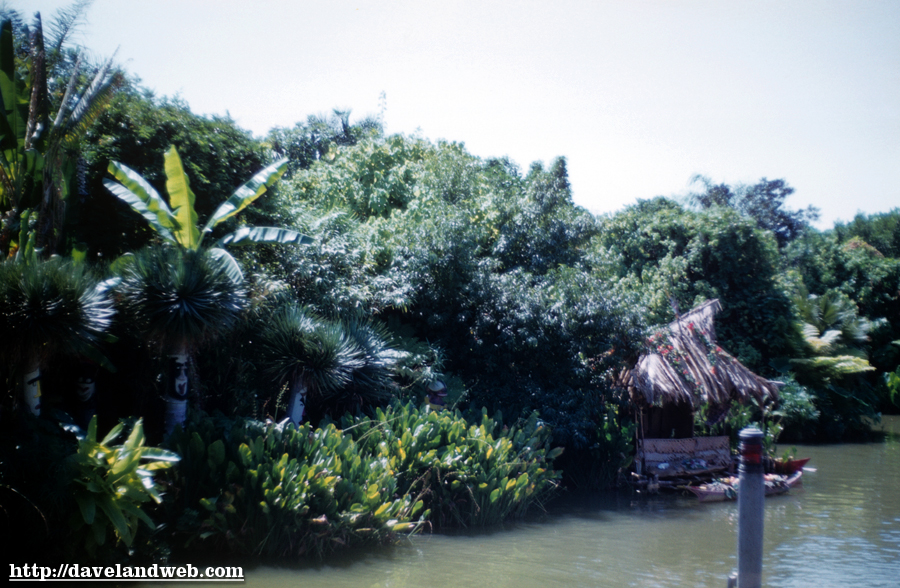 Those of you with bad memories of September, 1959...well, you might want to avoid my blog for awhile. I have a few gigabytes of photos from that monumental era to share, beginning with a shot of the Jungle Cruise lanai area. Our photographer headed towards the Rivers of America for his next batch of shots, including this one of the fishing dock. Hope you're not hanging around the park too long if you catch anything! P-U!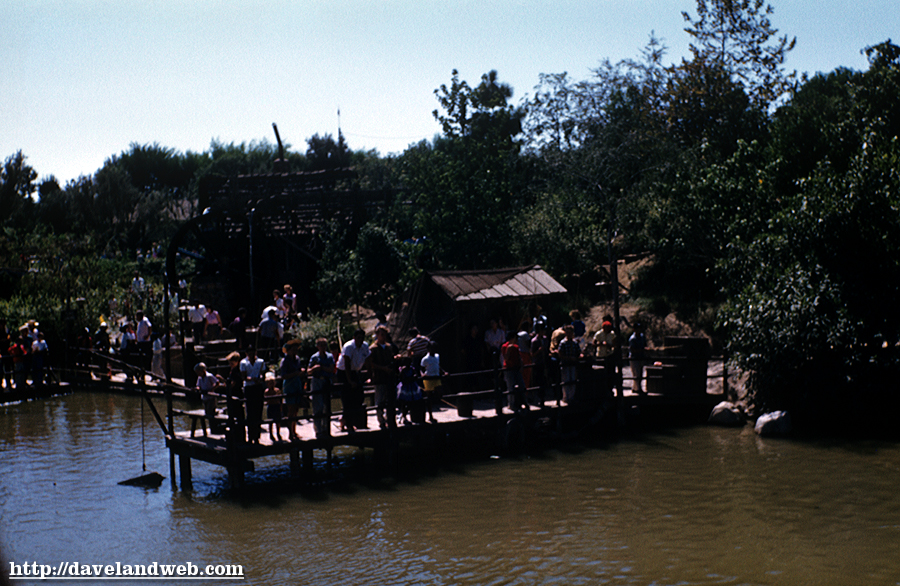 Need to work off that turkey leg and churro lunch you just had? Nothing better than a canoe ride!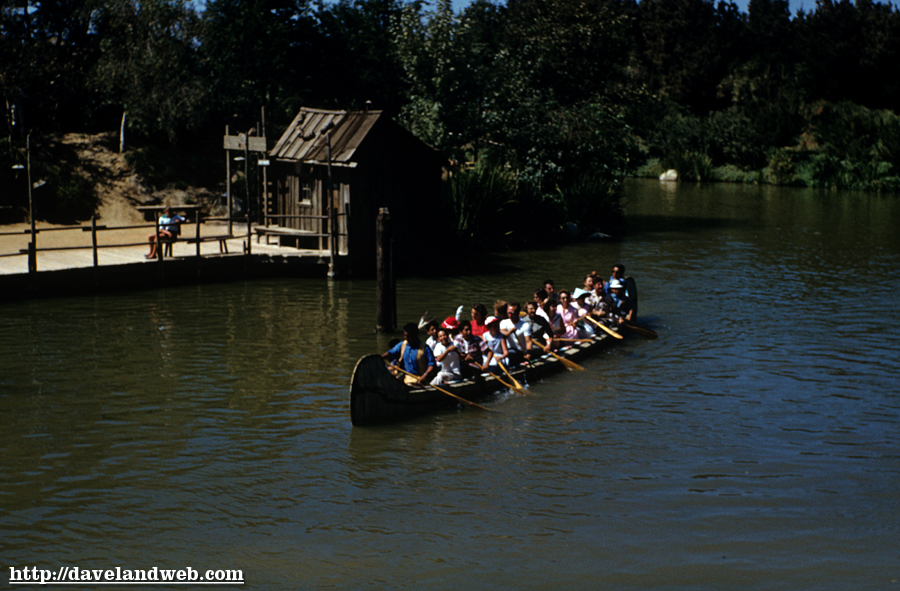 Last one for today is this clean crisp shot of our beloved Keelboat (RIP), currently rotting away on the shores of the ROA.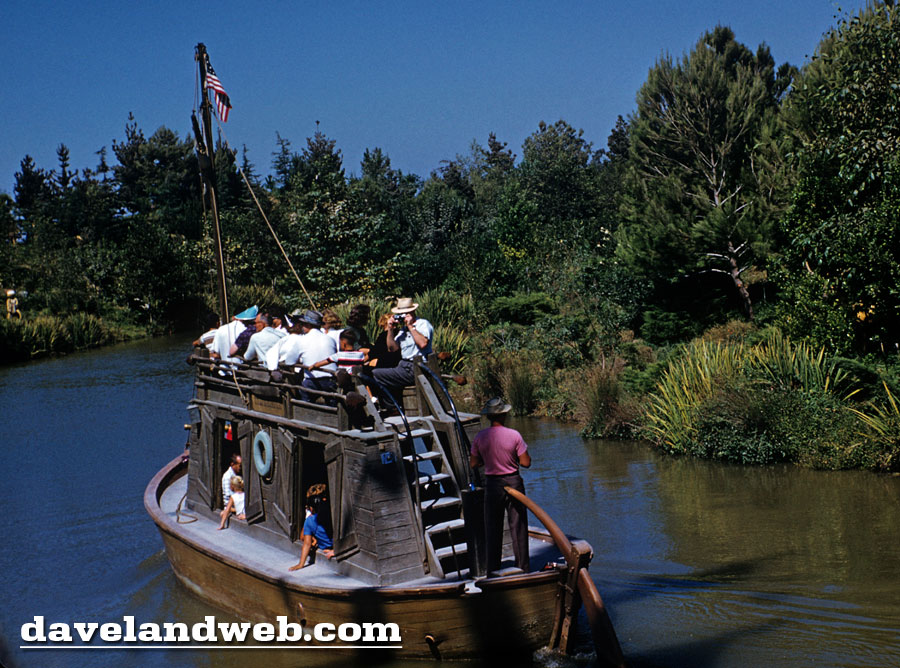 Stay tuned til tomorrow as our intrepid photographer shows you the many wonders of what you can see from the Mark Twain!
See more vintage and contemporary Disneyland photos at
my main website
.
DVD RELEASE!
The Disneyland Secrets, Stories, and Magic DVD is finally out; I just began watching it last night, and even though I haven't even finished the first disc, I cannot recommend this set highly enough. The 1956 Cinemascope featurette is incredible; the color, the helicopter shots...a real feeling of how the park was designed, and the commentary by Tony Baxter is a great extra, too. Although I usually avoid the "games" extras, this is one DVD that you need to play the games, as at the end of the game, you get to watch rare film clips about the park. More info once I complete watching it!