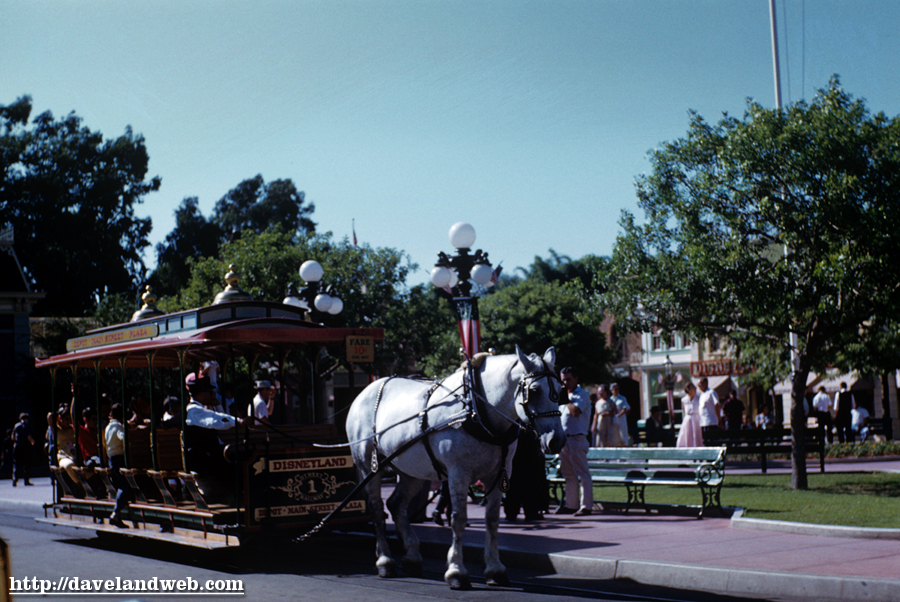 1959 was an exciting year for the park; the Matterhorn, the Submarine Voyage, and the Monorail all debuted at the same time. Today, we are going to take the Horse-Drawn Streetcar to Central Plaza which will leave us at the entrance to Tomorrowland, and then board the Skyway to get a birds-eye view of the park. Although slightly blurred, these have to be 2 of my favorite Skyview shots, as they definitely give you a feeling of sitting smack-dab-in-the-middle of the round buckets.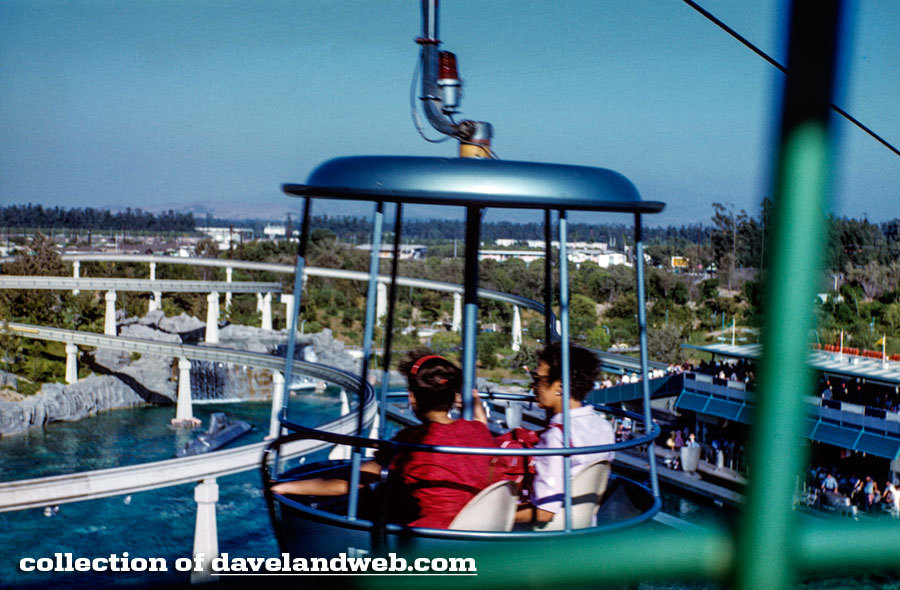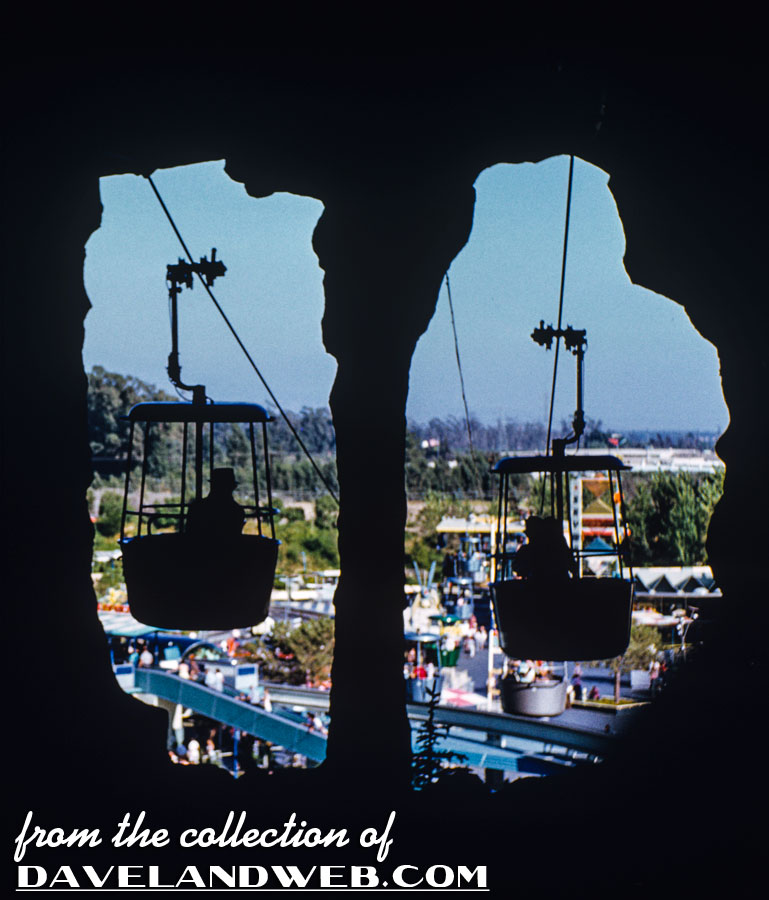 Down below is Storybook Land: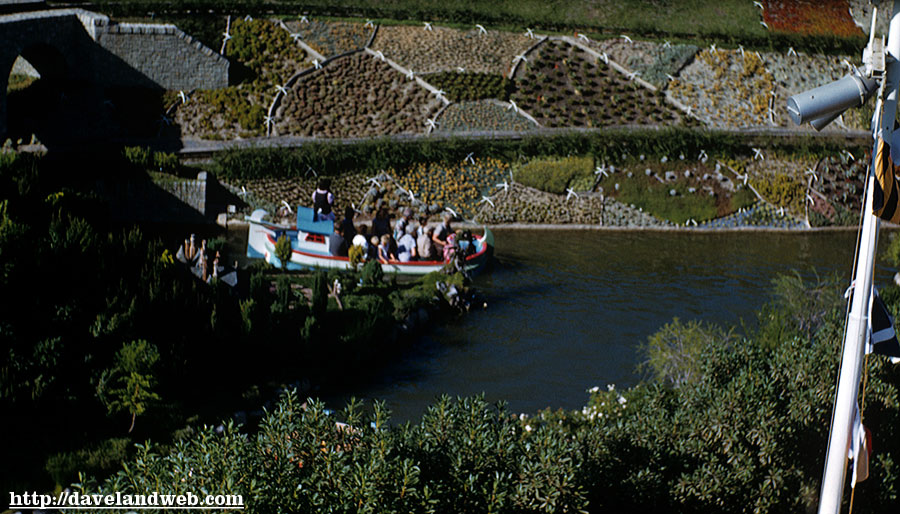 And now we begin our descent back to the Tomorrowland Station:
Hope you enjoyed this series from a pivotal year in the park's history.
See more vintage Disneyland Skyway photos at
my main website
.