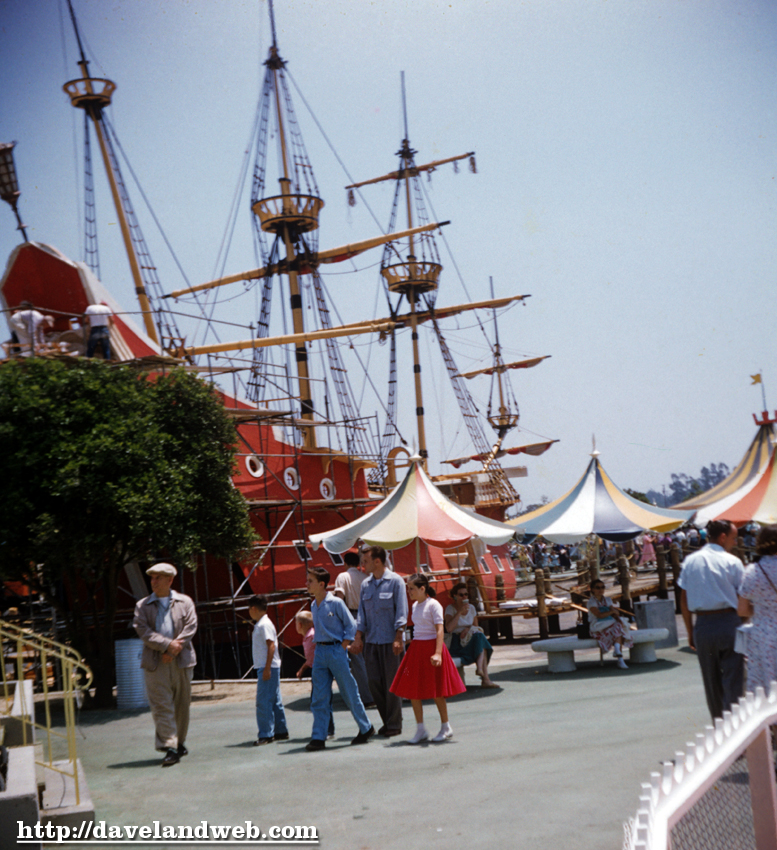 This is truly a mixed bag assortment as I finish up this set of July 1955 stereo slides that I have posted this week. One final DLand shot, this one showing the construction/painting of the Chicken of the Sea ship. Note the girl in front wearing the poodle skirt (without a poodle). Moving out of Disneyland, I have a few assorted Marineland shots, most likely from the same time period. First one is of the lobby of Marineland.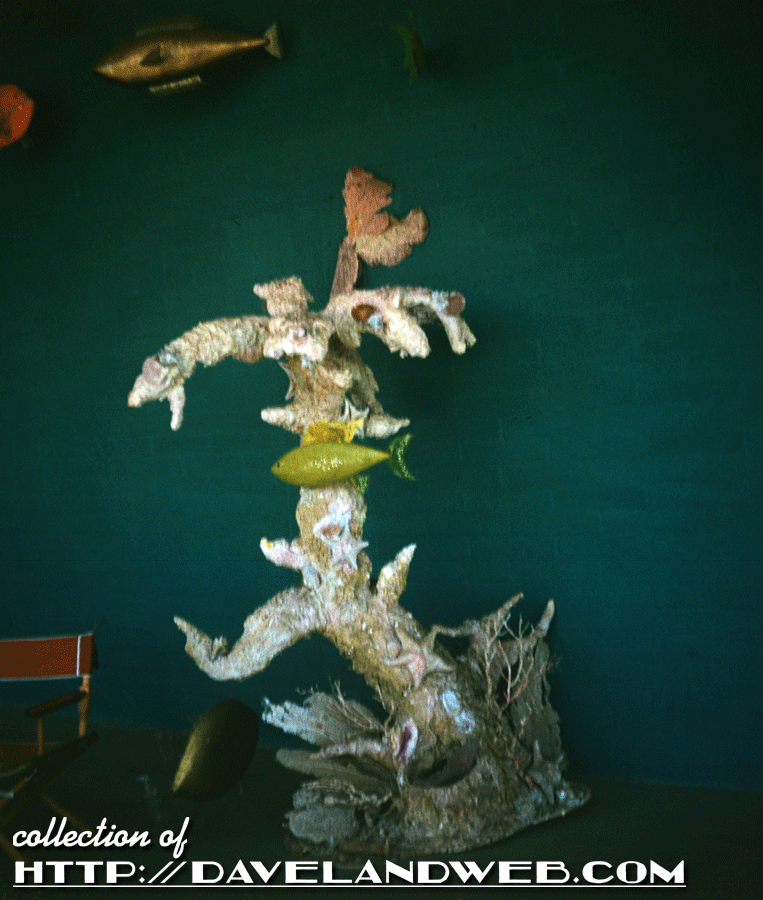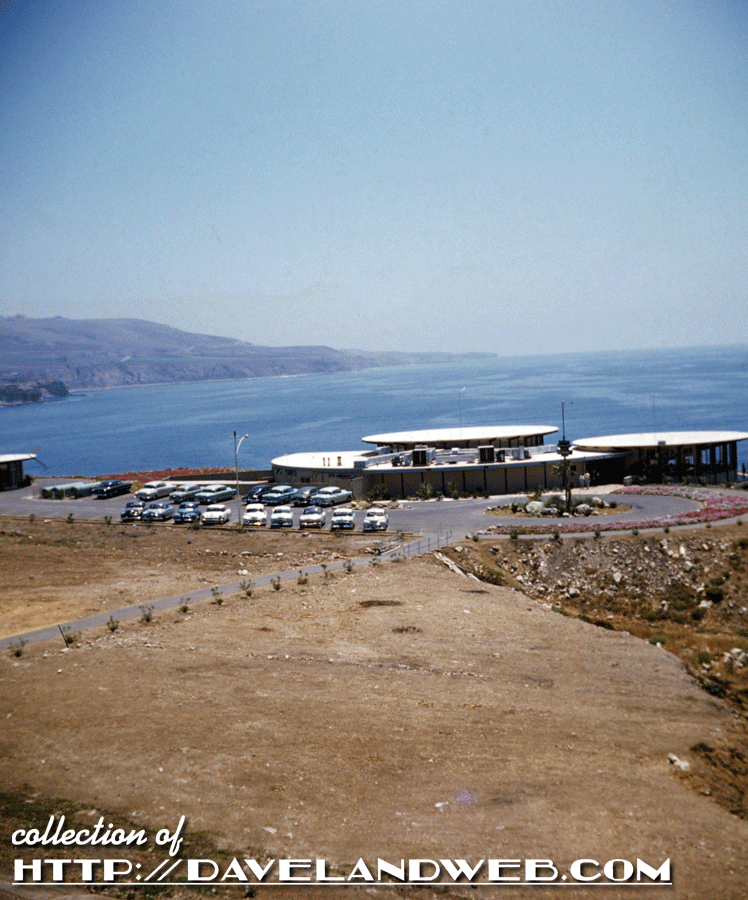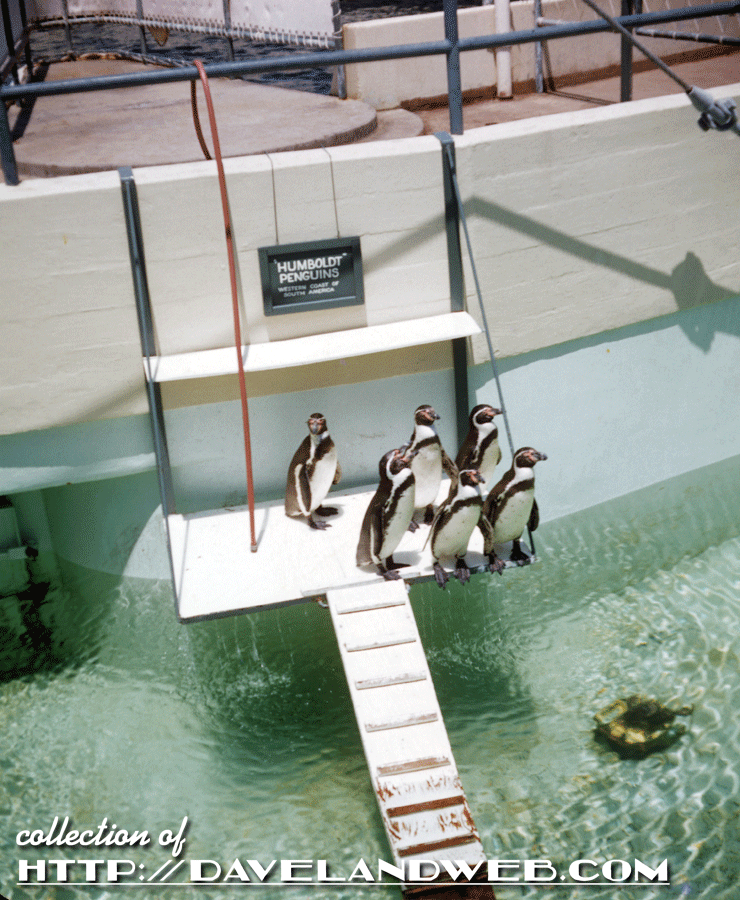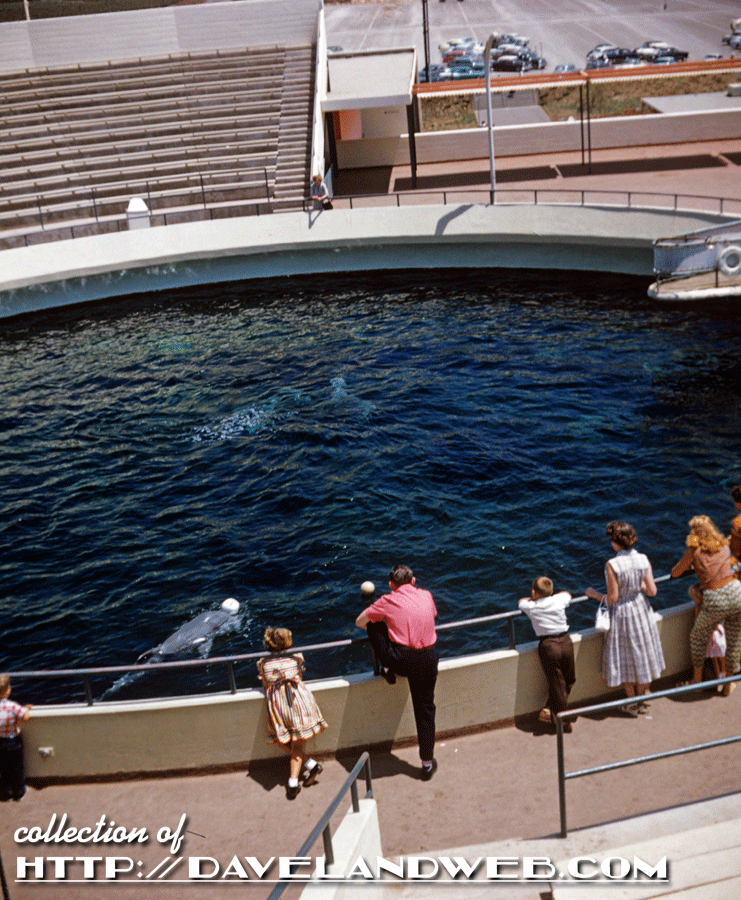 Now we'll just mosey on over to Knotts Berry Farm for 3 views (the third one was marked Knotts...guess they had an Indian Village too?):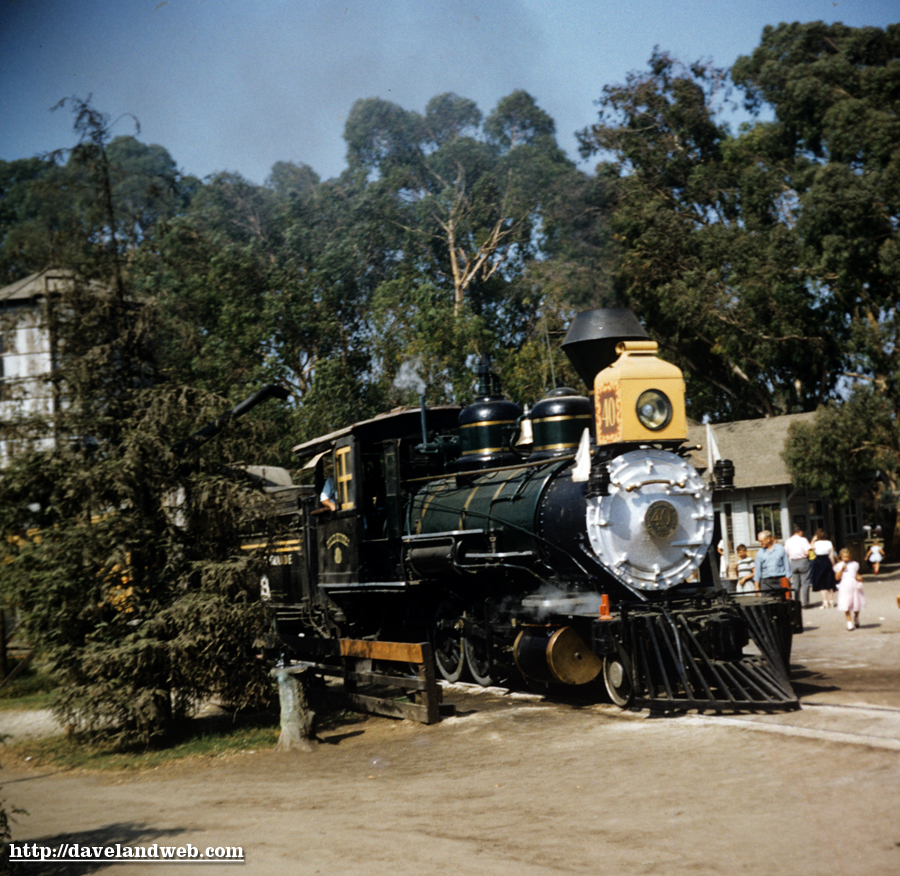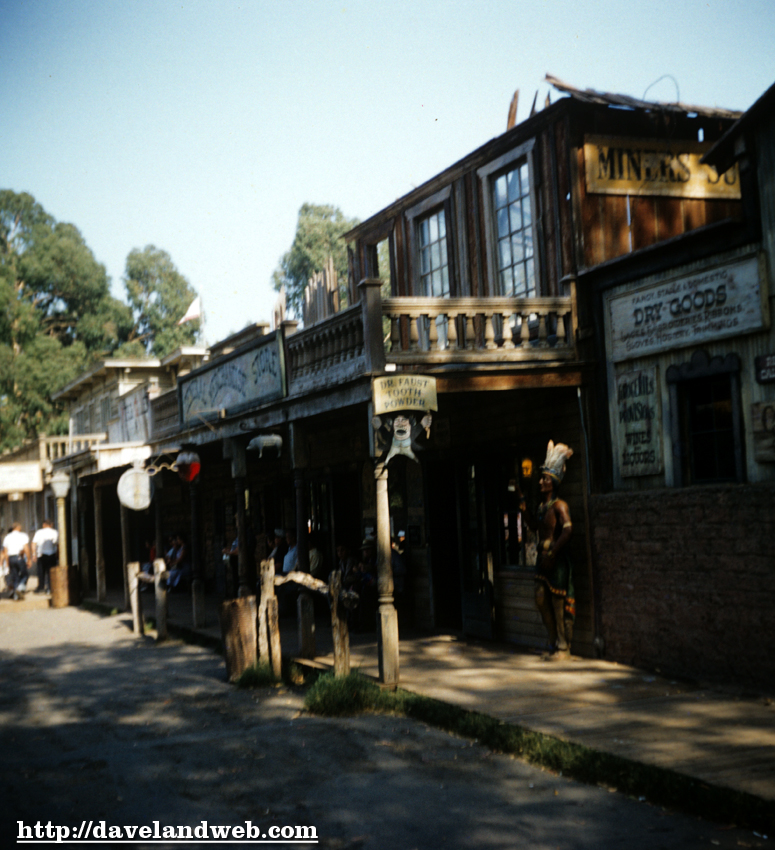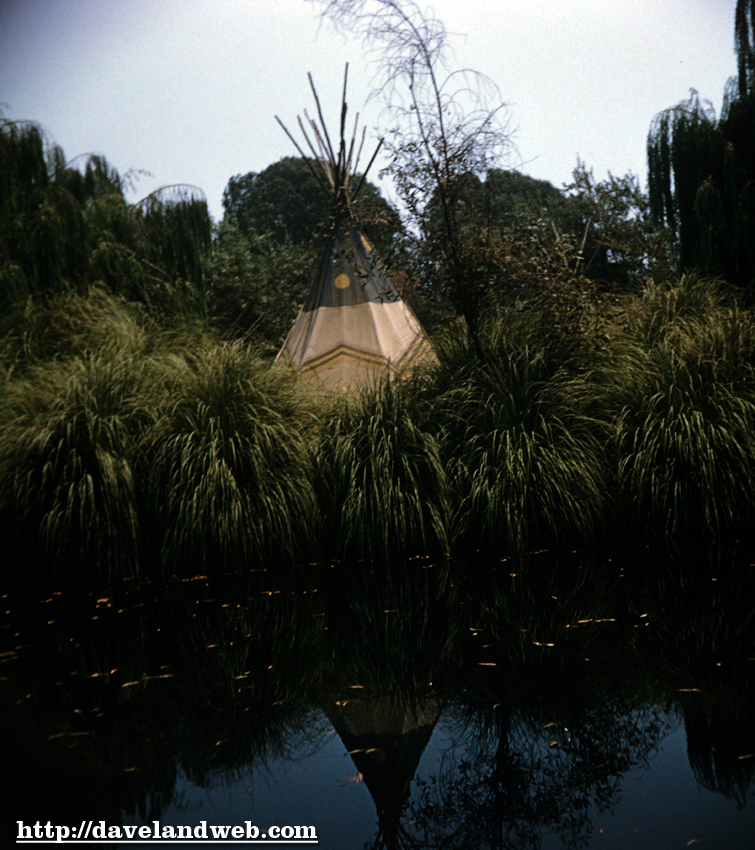 And you know me...always gotta' have one of them durn mystery slides. Well, today is no different. Anybody able to identify this Humpty Dumpty dude? And no, zooming into the sign/banner won't help; the lettering is blurred. This one is from August 1959.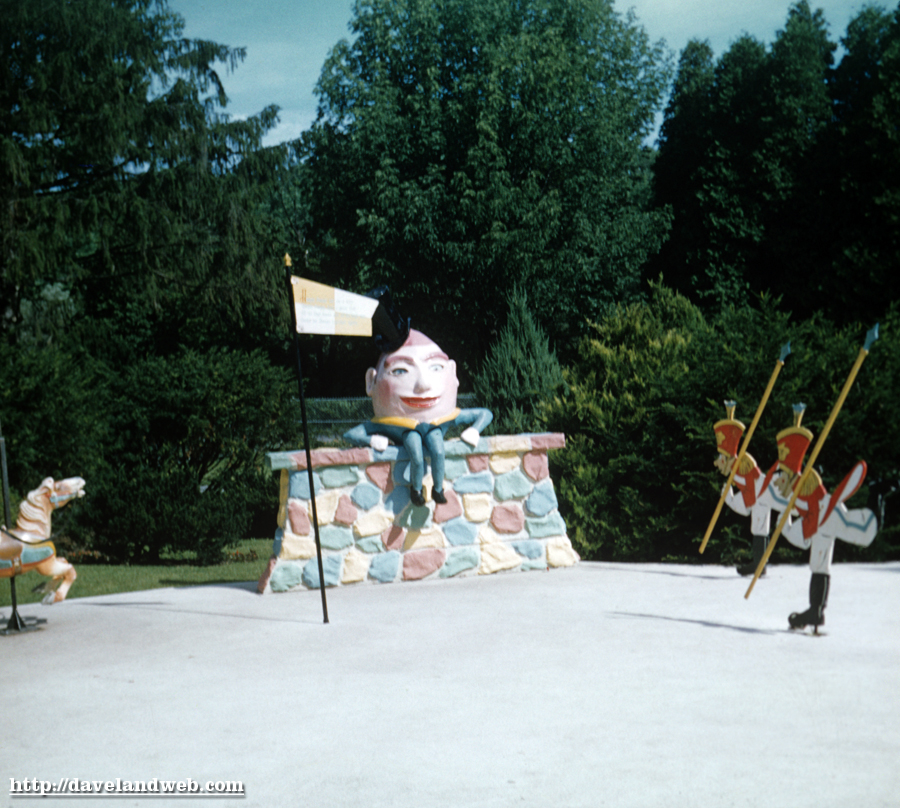 See more vintage and contemporary Disneyland photos at
my main website
.